In 2023, there are many new shiny smartphones have been launched. Malaysians are fortunate to have access to a wide range of smartphone brands from both Eastern and Western countries.
It can be a real headache to choose the best smartphone for yourself when there are so many options available.
What is the best Android smartphone in Malaysia?
The best overall Android smartphone in Malaysia is the Samsung Galaxy S23 Ultra. It basically packs all the most high-end features you can find on a modern smartphone. It has the best screen, best performance, best camera, speedy charging speed, great battery life,  and also supports Samsung Stylus.
However, I know, Samsung S23 Ultra isn't for everyone since it's just too expensive for most of us average consumers.
So, let's check out the top 10 best Android smartphones in Malaysia below:
---
1. Samsung S23 Ultra
Best Overall Android Phone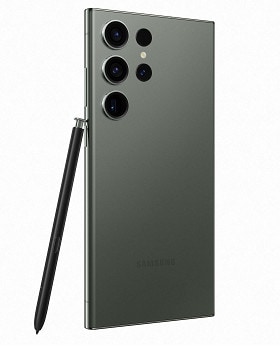 Best deal on Lazada Best deal on Shopee
For those who have the budget, the Samsung S23 Ultra is the ultimate premium Android smartphone. It comes with an ultra-fast Snapdragon 8 Gen 2 processor that supports 5G and a WiFi 6 connection. 
It has a 6.8-inch Dynamic AMOLED 2X display with a 120Hz refresh rate and HDR10+ support, which is the most beautiful display you can get in the market, even better than iPhone 14. 
It uses Gorilla Glass Victus 2 on the front and back and an aluminium frame. It is less likely to crack when dropped and more scratch-resistant.
The quad-camera setup is impressive, with a 200MP main camera, 10x optical zoom, OIS, and a 12MP ultrawide camera with Super Steady video. It takes insanely good photos and videos, no matter day or night.
The stylus is a great addition to note-taking and sketching. 
The S23 Ultra features one of the best sound and voice quality in the Galaxy S series. It has  32-bit/384kHz audio and AKG tuning. 
The 5000mAh battery with 45W wired charging and 15W wireless charging provides enough power to last all day, or even 2 days. 
Other than being very expensive, the Samsung S23 Ultra really has no major downsides.
---
2. Xiaomi 13
Best Value Android Phone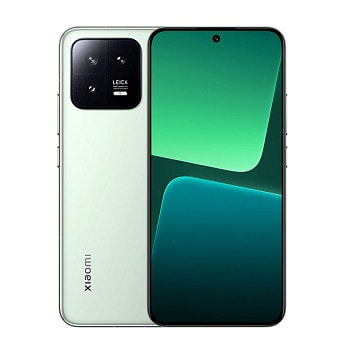 Best deal on Lazada Best deal on Shopee
For half of the price of the Samsung S23 Ultra, the Xiaomi 13 is the best value for money Android smartphone in Malaysia.
It features a premium build quality and impressive cameras. 
The Xiaomi 13 has a stunning glass build with an IP68 rating. It comes with a 6.36" AMOLED display with a resolution of 2400 x 1080. It also has a fingerprint sensor under the display for quick phone unlocking.
The Xiaomi 13 runs on a Snapdragon 8 Gen 2 chip, with either 8GB/12GB RAM, and 128GB/256GB of storage, and is fast, smooth and should be quite future-proof for most tasks. 
Surprisingly the Xiaomi 13 has really good audio quality. It has dual speakers with Dolby Atmos support which is loud and punchy, and for music, there is lots of depth and some bass. 
The Xiaomi 13 has a Game Space mode and up to 240Hz touch sampling rate which caters for hardcore gamers.
Personally, I think the Xiaomi 13 is the best smartphone choice for under RM3000. On various online discussion boards, it is often compared to One Plus 11. However, One Plus 11 costs more than RM3200 in Malaysia, so Xiaomi 13 is definitely cheaper and offers more value.
---
3. Samsung Galaxy S23
Best Compact Android Phone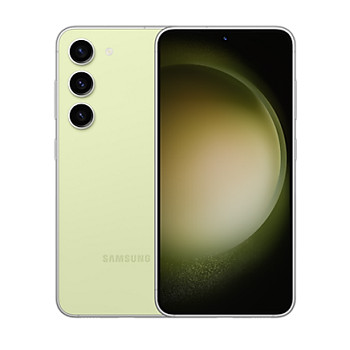 Best deal on Lazada Best deal on Shopee
You should check out the Samsung S23 if you like compact smartphones and don't need all the bells and whistles the Samsung S23 Ultra offers.
The Samsung S23 has a stunning minimalist design and a very compact size of 6.1 inches. It weighs only 168 grams.
S23 uses similar materials to S23 ultra, namely an aluminium frame and Victus 2 Gorilla Glass at the front and back. 
In addition, it is powered by a Snapdragon 8 Gen 2 processor and 8GB RAM. If you plan to buy the basic model, please note that the 128G variant uses UFS3.1 instead of UFS4.0
The S23 has a 50-megapixel main camera that can consistently take great photos and videos. With the S23, Samsung is upgrading its 10MP selfie camera from the S22 to a 12-megapixel one.
As a whole, I would say that the Samsung S23 is an excellent phone that performs well and produces great photos. While it's not as high-end as the Ultra series, it's still a very solid Android phone with Samsung's long-term software support.
---
4. Asus Zenfone 8 Flip
Best Selfie Camera Android Phone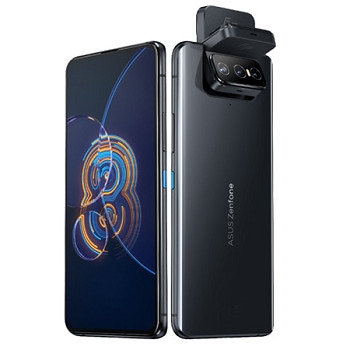 Best deal on Lazada Best deal on Shopee
Surprise, the best selfie camera phones are neither Oppo nor Vivo. This is right, the Asus Zenfone Flip 8 is the best Android smartphone for selfies in 2023.
One of the standout features of the ASUS Zenfone 8 Flip is its unique camera system. Instead of a front-facing camera, the Zenfone 8 Flip has a motorized camera system that flips the rear camera around. 
Therefore, the selfie photos are going to look just as amazing as regular photos.
The camera system includes a 64MP Sony IMX686 f/1.8 primary camera, a Sony IMX363 12MP f/2.2 ultrawide, and an 8MP 3x telephoto. 
Some users do point out that the default Asus camera app does not perform well at night time. It is possible to resolve this issue using GCAM apk for Android, which is Google Camera App Mod. By using the Google photo optimization algorithm, users can take better photos.
The overall specs of the phone are also noteworthy. It is powered by a Qualcomm Snapdragon 888 5G processor, which is still very powerful in 2023. I
It has a 6.67-inch Super AMOLED 1080p screen with a 90Hz refresh rate and HDR10+ support.
Additionally, the Zenfone 8 Flip offers a 5000mAh battery, microSD card slot, 30W wired charging, Wi-Fi 6e and Bluetooth 5.2.
Overall, the ASUS Zenfone 8 Flip is still a very capable Android phone especially since it sells at only RM2000+. There are other flagship smartphones that could take selfies using their main camera, such as the Samsung Z Flip 4 which sells for twice the price of the Asus Zenfone 8 flip.
---
5. Mi 12 Lite
Best Mid-Range Android Phone Malaysia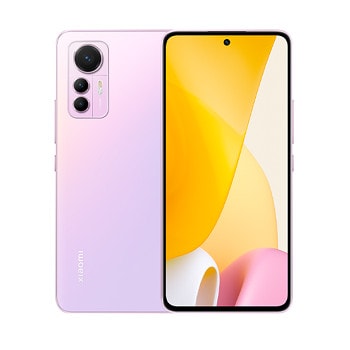 Best deal on Lazada Best deal on Shopee
Malaysia's best mid-range Android phone is the Mi 12 Lite. There are many contenders in this price category like the new Samsung A54 5G as well as the Nothing Phone 1. 
Samsung A54 is great but it is still using a Samsung Exynos processor and the camera performance is poorer than the Mi 12 Lite.
The Nothing Phone 1 is, on the other hand, selling for a premium price in Malaysia without any apparent reason. With a price tag of almost RM2000, the 256GB model is not a good value.
The Xiaomi 12 lite boasts an impressive 120Hz flat AMOLED display and a comfortable, lightweight chassis, which makes it attractive to users. 
It uses a speedy Snapdragon 778G processor which is more than enough for most people. And it comes with stereo speakers that sound amazing.
In addition, the Mi 12 Lite comes with a 67W fast charger and cable to replenish the 4,300mAh battery via the phone's USB-C port. However, the phone is not waterproof, and there is no listed IP rating. 
Xiaomi 12 Lite was chosen as the best mid-range Android phone because it is well-balanced in many aspects. It is easy to use, lightweight, has good build quality, takes great photos, and most importantly, it is very affordable at only RM1500+.
---
6. ROG Phone 7
Best Gaming Android Phone Malaysia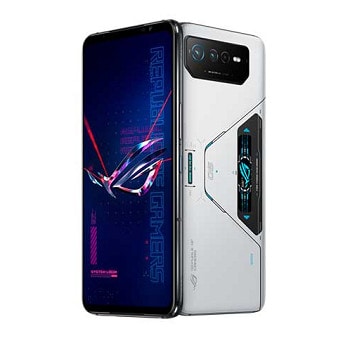 Best deal on Lazada Best deal on Shopee
This month, Asus launched the ROG Phone 7 Ultimate globally. Currently, it is not readily available, but it will be very soon.
ROG Phone 7 packs impressive hardware, design, and gaming-specific features. The phone boasts a Snapdragon 8 Gen 2 processor, Adreno 740 GPU, 16GB LPDDR5X RAM, half a terabyte of UFS 4.0 storage, a 6.78-inch 1080P AMOLED display at 165 Hz, up to 1,200 nits, and a 6,000 mAh battery with 65W charging and two USB-C ports plus the headphone jack. 
The camera system is good enough for casual photography, with a 50MP primary camera, 13MP ultra-wide, and 5MP macro, but it is not the priority of this gaming phone. 
The phone's design is also impressive, with a unique split battery setup that ensures perfect balance when held in landscape mode. And there's an LCD display on the back that can show animations or customized information.
The Asus ROG Phone 7 uses a Samsung-built flat 165Hz OLED display with a 720Hz touch sample rate and 23-millisecond touch latency which is the fastest response rate for a smartphone. 
It also features a split battery setup that ensures the phone is perfectly balanced for landscape gaming and supports parallel charging.
The most interesting feature of the ROG Phone 7 is its AeroActive Portal which can be attached to the phone. The phone opens a small chamber when connected to the portal to expose the heatsink fins for direct cooling.
Overall, the Asus ROG Phone 7 Ultimate is the best Android gaming phone aimed at hardcore gamers who are searching for the ultimate gaming advantage and experience.
---
7. Oppo N2 Flip
Best Small Android Phone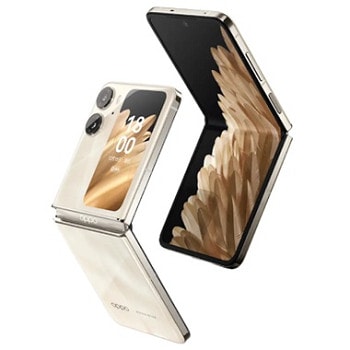 Best deal on Lazada Best deal on Shopee
Nowadays, there are many flip phones and folding phones. The Oppo N2 Flip is an impressive new foldable phone with a range of standout features. Its folded size is 85.5 x 75.2 x 16 mm, which is probably the smallest smartphone available today.
A big, bright cover screen allows the N2 Flip to be used as a viewfinder for photos, replying to messages, or taking selfies. 
The phone's crease is barely visible, and the teardrop hinge design, combined with the next-gen flexion hinge, makes for a smooth user experience with every swipe and scroll. 
The battery is quite impressive considering its compact form factor. It has a 4,300 mAh battery and a high-efficiency design that provides a long battery life. The phone also has 44W SuperVOOC charging, allowing users to top up to 50% in just 23 minutes. 
The Oppo N2 Flip is powered by the MediaTek Dimensity 9000+ chip with 8GB of RAM and 256GB of storage. This makes it a very capable phone that breezes through pretty much everything is thrown at it, even gaming with maxed-out settings. 
The phone's full HD Plus 120Hz AMOLED screen is impressive and uses LTPO technology to dynamically adapt between refresh rates to save on battery life. 
The Oppo N2 Flip is an excellent choice for anyone looking for a foldable phone that can do it all, from gaming to productivity to social media. It is a little pricey but ideal for people who like small form factor smartphones.
---
8. IQOO Z7
Best Budget Android Phone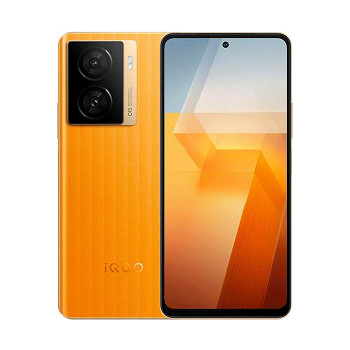 Best deal on Lazada Best deal on Shopee
In case you have a tight budget, I highly recommend checking out the iQOO Z7, which is marketed as an affordable gaming phone. This phone will be available for less than RM1300 at the upcoming launch.
The IQOO Z7 phone has a matte finish with a curved back that is nice to hold and touch, and it is free from fingerprint smudges. The back and frame are made of plastic, but it is nicely done so that it doesn't feel cheap at all.
The phone weighs in at 201 grams and is 8.7mm thick, which makes it quite a bulky phone, similar to Poco X5 Pro and Redmi Note 12 Pro+.
The iQOO Z7 has a 6.64-inch LCD screen with a 1080p resolution and 120Hz refresh rate. Some users prefer AMOLED screens, but LCD screens are more durable. It is a high-quality LCD screen with excellent colour accuracy and a vibrant colour range.
The iQOO Z7 is the first mid-ranger to support 120W Flash charging, and it only takes around 24 minutes to charge from 0 to 100, which is impressive.
Under the hood, the phone has a Snapdragon 782G processor which makes I think it is a better choice than Redmi Note 12 Pro+. Day-to-day tasks and even heavy games like PUBG and Genshin Impact are not a problem, with the phone running smoothly on low graphic settings. 
The phone's camera has a dual-camera setup with a 64-megapixel main shooter with OIS and a 2-megapixel depth sensor. The main rear camera does a pretty good job during day and night shots, and video recording can go up to 4K at 30 FPS, with stabilization that is pretty good. Unfortunately, the phone doesn't come with an Ultra-wide camera.
Overall, the iQOO Z7 is a great phone for its price. It has great battery life, fast charging, and impressive gaming performance. The camera is decent but lacks an ultra-wide camera. 
---
9. Vivo V27
Best Camera Phone for Women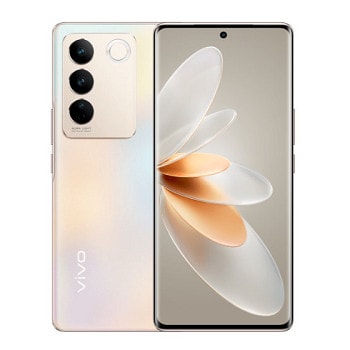 Best deal on Lazada Best deal on Shopee
Generally, women prefer smartphones that simply take beautiful photos without requiring much fiddling with settings. The Vivo V27 has a stunning design and a very user-friendly camera that can take great photos.
The 3D curved screen and curved back make it feel thin and light, and the wide-angle camera on the phone is impressive, sporting an IMX 766v sensor, designed by Sony and Vivo specifically for this phone. 
Instead of a flashlight, the phone comes with an aura light. By combining the aura light with a large camera sensor and algorithm optimizations, it is possible to take great portraits even in low light conditions with the Vivo V27.
It also has a special feature which is video portrait mode, which can blur the background while keeping the subject in focus. 
There are also a variety of portrait styles available on the V27, including natural, low light, and vintage film. This allows users to capture different emotions through their photos.
Overall, the Vivo V27 is a well-designed phone that offers impressive camera features, including wide-angle and portrait modes, and a stunning colour-changing back cover. 
The aura light system provides great lighting for low-light portraits, making it an excellent option for anyone who enjoys taking photos on their smartphone.
---
10. Infinix Hot 30
Best Cheap Android Smartphone Malaysia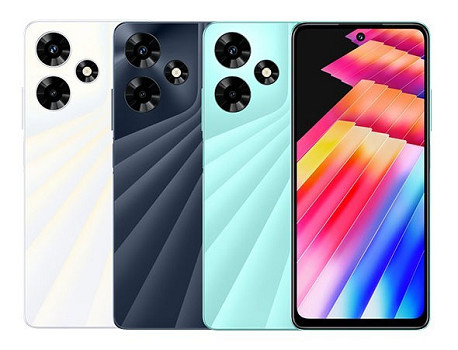 Best deal on Lazada Best deal on Shopee
The Infinix Hot 30 smartphone is the best Android smartphone under RM600. It's hard to find a good new smartphone in this price range these days.
This Android phone has a glass-like holographic back and a 6.78-inch LCD screen with a 90Hz refresh rate and 1080p resolution.. 
Thanks to its MediaTek Helio G88 chipset and 8GB RAM, it performs decently for a budget phone. It struggles a bit with graphics-heavy games such as Genshin Impact. 
With a built-in storage capacity of 128G, it also has quite a generous amount of storage space.
The camera performance is acceptable for its price, with good quality in well-lit conditions, but struggles in low light. 
The Infinix Hot 30's battery life is equipped with a 5000mAh battery and supports faster 33W charging. 
It is true that Infinix is less well-known in Malaysia, but it seems to be the best value for money smartphone for less than RM600.
---
Android Smartphone Malaysia FAQ
Which are the best smartphone brands in Malaysia
The best Android smartphone brand in Malaysia in 2023 is Samsung. For budget Android smartphone brands, you can check out Xiaomi.
Which Android smartphone has the best camera or takes the best photos?
Samsung S23 Ultra is the best camera smartphone in Malaysia 2023. However, if you're looking for a smartphone that can easily capture great portraits, the Vivo V27 Customized is a fantastic option, especially for women. This is because the default photo optimization of the Vivo V27 Customized is specifically designed to cater to Asian features.
Which smartphone in Malaysia is suitable for the elderly?
For senior citizens, the Infinix Hot 30 is a good smartphone choice due to its large screen, long battery life, and big storage space. Additionally, it is a more affordable compared to other brands.
What are the best Android smartphones for gaming in Malaysia in 2023?
Some of the best Android smartphones for gaming in Malaysia in 2023 include the Asus ROG Phone 7, Xiaomi Black Shark 5 Pro, IQOO 11 and more.