Hi, TechRakyat.com is where I share my product reviews, and tips for saving money as well as making money.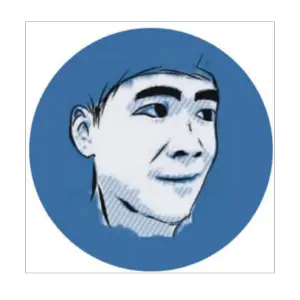 How it started
I decided to start TechRakyat due to the heavy influence of wirecutter.com. It is one of the websites I frequently visit for reference before I purchase any gadget.
However, it is a U.S based website that recommends products based on what they have U.S. market. It is more than often the top pick product recommended is not available in Malaysia and it frustrates me.
So, I will have to dig up and down on the internet for products review which I can relate to as a Malaysian.
And 90% of the time, the reviews available are very weak and basically just provide basic technical specifications, and most of them are biased sponsored content.
Hence, the idea of starting a similar "for Malaysian by Malaysian" review website emerged because I always spend an insane amount of time and effort researching and hunting for the best home products, reliable kitchen appliances, and the best value electronics you can get in Malaysia.
I highly recommend everyone to start by reading my best laptop in Malaysia review so you can make the right choice on your next purchase.
Why you can trust me
1. I have been a tech geek all my life and clearly understand what works and what doesn't, at least for myself. After all, choosing the best product is always subjective and boil down to personal preference. TechRakyat is where is you can find the most biased "unbiased review" 😉 in Malaysia. Regardless, one key criterion I always prioritize is "value for money".
2. My opinions always stay as neutral as possible because I do not have any relation or affiliated with any brands. I am just another average consumer like you, or Ali, AKao or Muthu.
3. I update my post from time to time. If there is a better product launched in the market, I will research and update.
4. I talk and recommend products based on real user experience. I may not own the product but I definitely have used a similar product before. For example, I may not own any Pineng power bank, but I have XiaoMi and Anker power bank. I know what are the pains of carrying a bulky power bank around, slow charging issues etc.
5. I research a lot, and I really mean a thousand tonnes a lot before I recommend any best product. There is an abundance of online articles and video reviews available for each and every product. Trust me, with enough hard work, it is more than sufficient to research whether the product is good or bad without owning it myself.
6. I always back up my opinions with logical reasoning.
Is the product make my daily life more convenient and easier?
Is the product user-friendly?
Is the product reasonably priced according to the feature it offers
Is the brand reputable? Warranty period sufficient?
And most importantly will I buy it myself?
How I define the best product
Usually, one would assume the best product should be the priciest, top-of-the-line product, as they pack tons of features and premium perks, right? Well, that is not my ideology. We don't need extra junk features, each product should just serve its own purpose well and fit our usage.
The bare minimum requirement of the best product selected must be personally best for me and I am willing to spend my own money to buy it on any given day. I make my decision based on the pros and cons that matter to most people.
In other words, it is the "best product for most people". Those who have gazillion tons of money can just buy the top-of-the-line product, they may have a different opinion than mine.
If you have read until the end of this page. Thank you so much for spending the time to learn about me and TechRakyat.
If you have any product which needs my recommendation, feel free to drop me a message on my personal Facebook account or hit me up on Twitter.