Currently, e-wallet/digital wallet/mobile payment is taking Malaysia by storm with all the big players dumping money on advertisement and marketing campaign. Why everyone is in a rush to jump into the e-wallet bandwagon? According to South China Morning Post, China has totalled 81 trillion yuan (50 trillion in Ringgit Malaysia) of transactions in mobile payment within the first 10 months of 2017. RM50,000,000,000 is an astronomical figure that too hard for any big corporation to ignore.
What is e-Wallet?
Wikipedia defines digital wallet/e-wallet as below:
A digital wallet refers to an electronic device or online service that allows an individual to make electronic transactions. This can include purchasing items on-line with a computer or using a smartphone to purchase something at a store. An individual's bank account can also be linked to the digital wallet.
To be precise in 2018 context, a true e-wallet must be able to serve as a replacement of cash and credit cards to let users make a purchase at physical stores. It is meant to eliminate the needs of carrying cash or credit cards to make our daily lives more convenient and seamless for every physical purchase. The smartphones will act as our bridge toward a cashless society.
The pros and cons of e-Wallet
I have tried several e-wallets and sum up my personal experience and thoughts as below:
Pros
Goodbye to bulky wallets, carrying less cash and fewer credit cards.
Goodbye to queue and visit to ATM/Bank.
Faster transaction and convenient.
Security: not afraid of cash loss due to theft or robber, no counterfeit money.
Good for tracking budget, every spending is recorded.
Bunch of rewards, offers, cash back and discounts available.
Cons
E-wallet may fail due to internet connectivity or service provider issue. (A common issue with local e-wallet services)
Risk of digital fraud. (It is the same risk if you carry cash or used online banking)
Too many different e-wallets in the market lead to confusion. (It is my mission to help u tackle this problem today)
There aren't really any serious downside for using e-wallet except our local e-wallets are still in their infancy stage and low adaptation rate among merchants. I have encountered several transaction failures whether due to service providers issues or cashier-in-charge no idea how to work with the app.
Why you should start using an e-Wallet in Malaysia in 2019?
People say e-wallet is fast and more convenient? Hold on, this statement is only true when the e-wallet adoption rate is above 70-90% in the market. Currently, you still have to bear with thick wallet as the adoption rate is still low in Malaysia, only a small portion of merchants accept e-wallet transaction now.
People say it is easy to split bill and send money or e-gift, don't bother these craps. You thought every Malaysian already install the same e-wallet app now?
Let's check out the brutally honest reasons below,  and start using e-wallet today after reading this article.
1. Cashback & promotions
The number one reason you should start using e-Wallet in Malaysia today is for its cash back and promotions. Consumers benefit the most whenever there are good competitions in the market, and right now is the prime time! All the big shots want to have a share of this yummy big pie.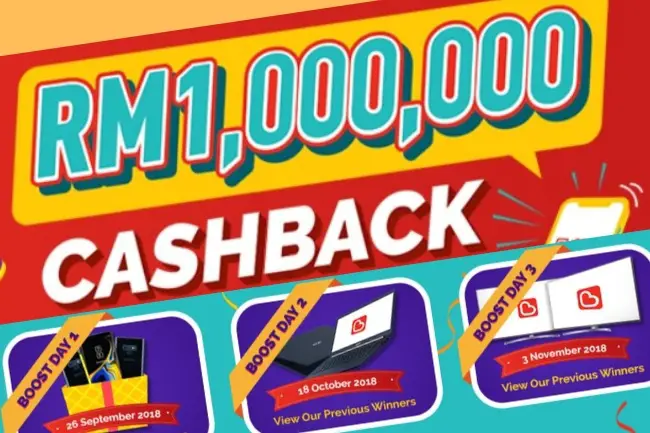 For example, instead of running the usual advertisement campaign, Boost App from Axiata is one of the e-wallets that aggressively promoting their apps through cash back and lucky draw for users. Early adopters of e-wallet get to enjoy all these promotions.
2. Leveraging
Ever heard of leveraging? This is one of the BIG WORDS in the financial sector and stock market. In layman's terms, we spend borrowed money , specifically in this case we spend the bank's money.
Since most e-wallets allow you to link credit card or reload using credit card, it opens up more chances for consumers to indirectly make purchase using credit card. You can convert those usual cash purchase like buying bread at bakery or buying groceries at small sundries shop into a credit card purchase. It earns you more cash back opportunities and free reward points.
Small business owner who doesn't own a credit card terminal machine can register their business with e-wallet service providers to accept payment through e-wallet transaction. It is a win-win situation as it generates more business for merchants and more saving for consumers.
The Complete List of E-Wallet in Malaysia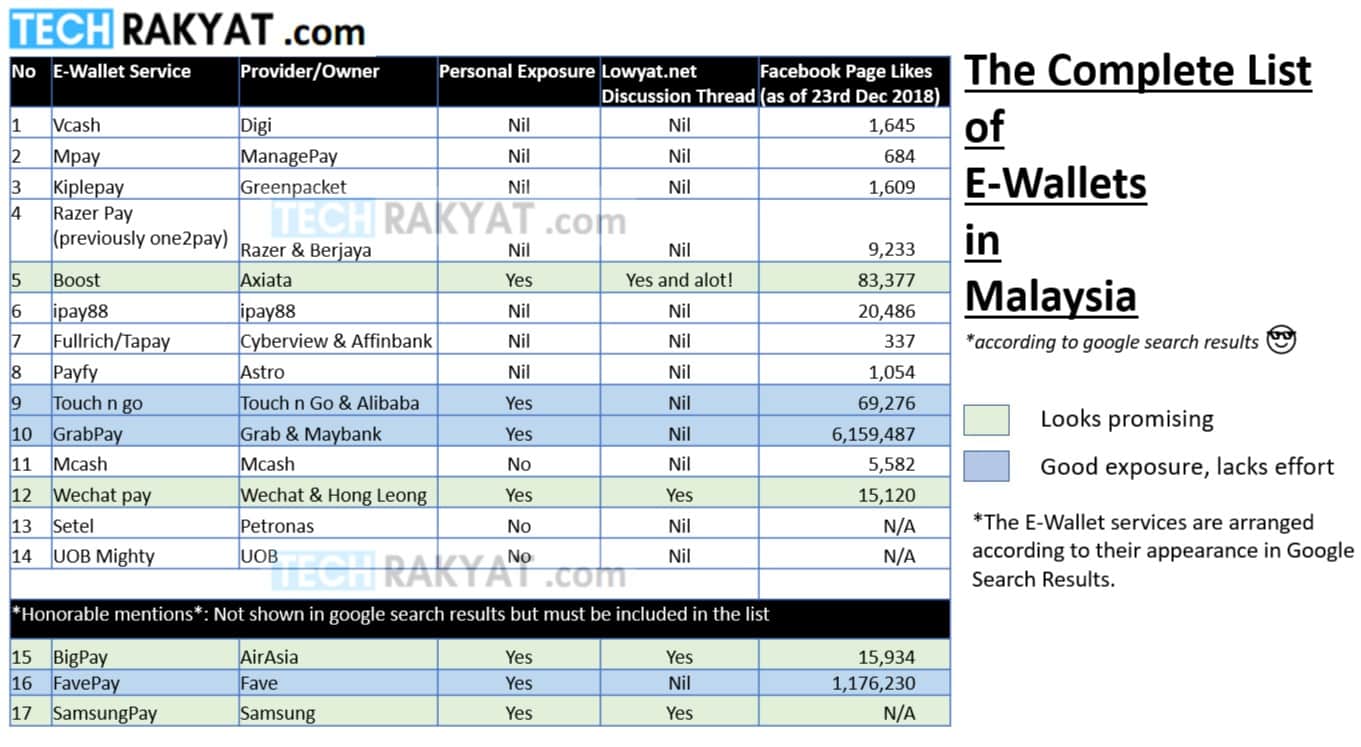 There are so many e-wallets in Malaysia and I am really having a hard time to compile all of them in a meaningful way. Some of them were previously providing payment gateway service, while some are specific to their own specific audience (Example: Lazada wallet & Razer Pay). Then, there are articles on the web that include PayPal, Visa Checkout & MasterPass as Malaysia e-wallet. I totally don't understand why other websites include those services in the list and wonder have they even used those mentioned apps in real life. It seems like total bullsh*t to me. They probably just want to fill up their e-wallets list to look better.
To put an end to those chaotic e-wallets list, I have utilized my very own non-scientific research methodology to put together the most meaningful and complete e-wallet list for fellow Malaysians.
Techrakyat's Methodology:
Fire up Google homepage
Key in "e-wallet Malaysia"
Note down each and every e-wallet services appear and mentioned on page 1 to page 10 results.
I obtain a short list of e-wallet services in Malaysia.
Then, from the list, I search lowyat.net forum for the relevant discussion thread.
Finally, track the social following on Facebook Fan Page.
Why my e-wallets list is the most meaningful to average Malaysians?
I evaluate the top e-wallets in Malaysia using 4 core criteria as stated below:
1. Google search results
Google is our modern Know-it-all problem solver. If a business name is ranked first on Google results, it carries a lot of weight for that business.
Those who don't make the effort to gain a spot on Google search results hints that there is either not enough credibility, no money, or no interest to really run the business. We better just forget about them.
There are three services that I mention in my list but does not appear in Google first 10 pages search results. The reason being they never position themselves as a true e-wallet in the first place.
BigPay– BigPay is a prepaid credit card with e-wallet like feature (reload using BigPay app, budget tracking etc). Essentially, you still pay using a credit card to purchase at physical stores. How can AirAsia claim BigPay an e-wallet? How can those big Malaysia financial websites also say it is an e-wallet?  Yes, I mean you, i$$$.my, my$$.my , r$$ohr$$.com and go$$$$.com.  One day BigPay may become a full-fledged e-wallet but definitely not today. Nonetheless, BigPay is still a great credit card that you should use to maximize your cashback potential.
FavePay– Fave is always a lifestyle & deals app. It just happens to incorporate mobile payment as part of their service. Again, Fave is a great money saving app and it may become a true e-wallet some day.
Samsung Pay– Samsung Pay is one of the most complete "mobile payment solution". Link your credit cards and it will work flawlessly with all range of credit card terminal whether it is old or new. The downsides, it only works with credit card terminals and not accessible to the smaller merchant. The other sad news, it is only available exclusively for Samsung users. Hence, it is an almost perfect mobile payment solution but not a true e-wallet, yet.
2. Lowyat.net forum dedicated discussion thread
Lowyat.net forum is the busiest Malaysia forum that frequently lurked by Malaysia's most tech-savvy bunch. They are the early adopters of tech and gadget. Discussions in lowyat.net forum is a clear indicator of adoption rate among the local users. Volume of dicsussions generated shows level of users' interest in the said e-wallets.
3. Facebook fan page's like count
Facebook fan page's like counts signal the buzz and following generated among Malaysians. Higher like counts indicated a higher exposure rate. The higher like counts the better it is.
4. Myself
I consider myself a very very very tech-savvy early adopters. If before this I have never heard an e-wallet, that e-wallet's marketing definitely stinks.
From there, I easily narrow down the numbers of qualified best e-wallets in Malaysia. Most e-wallets that ranked high in Google but got no real traction in the community will simply be ignored.
Boost – The best in e-wallet in Malaysia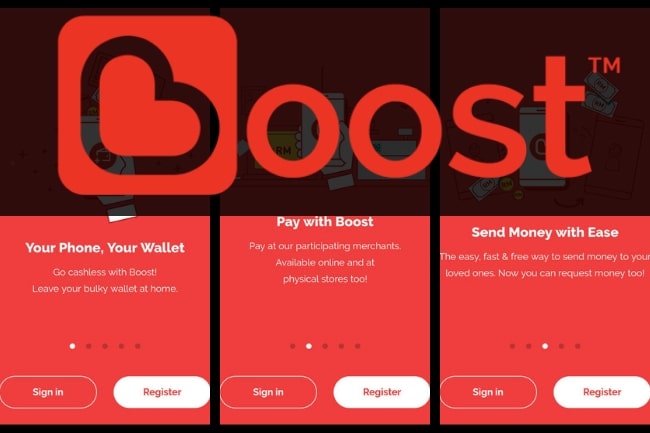 Based on these combined metrics and my personal experience, Boost app is undoubtedly the best e-wallet in Malaysia right now and poised to be more dominant.
Highest adoption rate in the market: Both Merchants and Consumers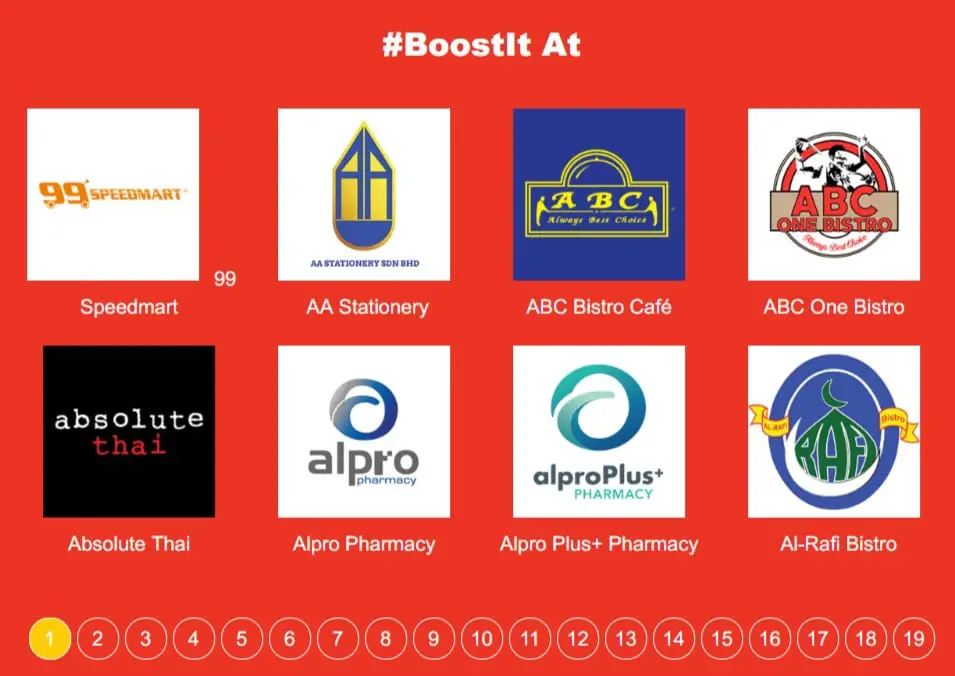 From Boost official website, it shows 19 pages, 150 plus of branded retail partners which are already on board with Boost e-wallet. At the same time, I also noticed more and more small grocery stores, restaurants, hardware shops, food trucks and even pasar malam businesses start accepting Boost payment.
The gain in popularity of Boost is happening around me and I can definitely feel it. At where I live, I am able to live through a day without using cash at all.
Boost CEO had set their target to reach 100,000 merchants by end of 2018. A big kudos to the sales & marketing team behind Boost to really push and expand their audience reach.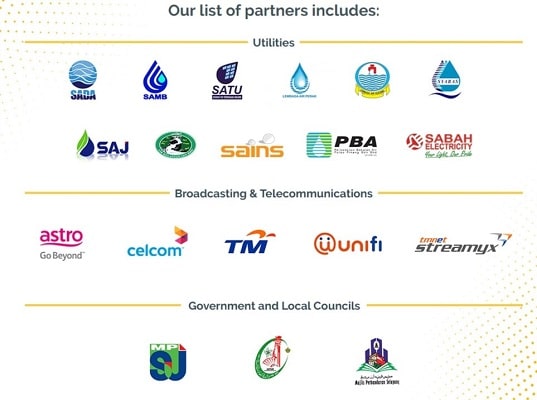 Besides, Boost also partnered with lots of local utility providers and government agencies so that users can directly pay their bill through Boost app. It is also one of the easiest channels for you to top up your prepaid mobile plan credit.
For e-wallet service, it works like a snowball. Higher merchants adoption rate leads to higher end-user adoption rate, vice-versa. Boost is definitely leading the competition now and set to be getting bigger.
In future, I wish to see Malaysia catch up with China and become a mostly cashless society.
Tons of rewards for users
Instead of spending millions in the advertisement, Boost did a very smart move by giving back to the users. This strategy has effectively helped them to capture as much as 3 million users by Sept 2018 (reported by The Star)
You get cash back each for every time you spend on Boost, the cash back reward can be as low as 50 cents or as high as RM10. There are also various on-going lucky draw contests every month.
Don't believe me? Just download the app (ios)/(android) and try out yourself.
Widest selection of reload options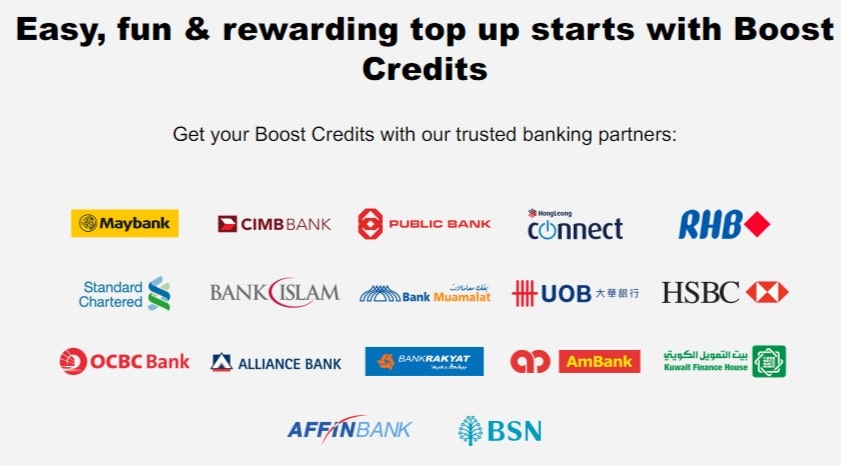 Users can choose to reload Boost using either online banking or  Visa & Mastercard credit card. However, I highly recommend users only use Visa & Mastercard to reload to utilize the cashback feature.
By using credit cards to reload, all these expenses only incurred after a month of your purchase giving you more liquidity on hand. Moreover, you also gain cash back, loyalty points, rewards and so on. But, always be mindful of your spending and spend within your means as per what I recommended in my credit card must-know rules.
Trust
Boost is backed by Axiata, one of the largest public-listed companies in Malaysia. The same company which owns Celcom and 11street.my. Unlike other e-wallet providers which launch their apps and do nothing, Boost shows no sign of slowing down their effort to acquire more users and merchants. Many don't realise that e-wallet app itself is only 10% of the overall product, ease of usage and adoption rate are whttps://www.axiata.com/corporate/corporate-structure/hat matter most.
You would not want to have 10 separate e-wallets in your smartphone and have your money scattered every place.
Boost is currently the best e-wallet to keep your money as there are so many merchants and places that you can use it.
The competition: watch list
1. WeChat Pay

Compared to Boost which launched in the year 2017, WeChat Pay only rolled out their services in Malaysia in August 2018. It has gained some serious traction which no one should ignore. WeChat Pay has used a similar method as Boost by offering lots of rewards and cashback to attract users to try out their apps.
Most importantly, the WeChat app has an existing active 20 million users in Malaysia (as reported in BusinessInsider.com). That's how they gained their ground in China by converting existing WeChat app user to use the e-wallet function within the WeChat app.
It is surely the number one competitor that Boost should watch out.
2. Grab Pay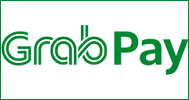 Grab no doubt is a ride-hailing app at its core. However, it is worth to be taken seriously for its large user base at South East Asia and strong funding. E-wallet service may deviate their focus towards their core business but it will be very rewarding to Grab and Grab's users if it is done right.
3. BigPay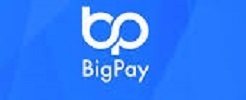 BigPay is already on the right track by offering a credit card that comes with e-wallet app. If they can set up a proper system for the merchants to receive payment without the needs of credit card terminal. BigPay will most likely be my second favourite e-wallet apps.
4. Touch n Go e-wallet(android/ios)

After partnering with Alibaba, Touch n Go (TNG)seems to be really serious in e-wallet business now. They have spent a lot doing marketing campaign through radio commercial, billboard etc.
Many users complain that the e-wallet cannot even top up for their Touch n Go card. I think most people don't understand how actually Touch n Go card works. Sadly, TNG doesn't even bother to explain to all the users on the technology behind it.
The data & information inside TNG card can only be authenticated and modified by the dedicated terminal/machine. If they can allow you to top up through e-wallet app, then they should have already enabled users to top up through online ages ago. That is how they design the TNG card system in the first place. Perhaps they shouldn't even name the e-wallet as "Touch n Go e-wallet" to avoid the confusion and wrong expectation.
TNG e-wallet is still in its infancy. My advice to them is stop spending on marketing before you get the e-wallet app functionalities correct. Focus on onboarding more merchants, businesses and partners. Otherwise, there is practically no difference for TNG e-wallet with the other 20 e-wallets in the market.
Update: Touch n Go is growing fast and catching up with Boost where more merchant accept it now. Try out Touch n Go e wallet today. Perhaps, you can give it a try. Download Android app/ Ios app now.
5. Fave Pay

Fave is largely a homegrown lifestyle app startup (previously Groupon Malaysia). Their main focus is to encourage consumer spending. That is the reason the rebate and cash back are often tied back to the merchant that you have made the purchase. More than often, the rebates offered also has an expiration date to stimulate consumption.
Unless they pivot their business model, otherwise it will not become a serious e-wallet service provider in Malaysia.
Conclusion
Just give Boost app a try, you won't regret it. Nothing to lose. Only top up your wallet before you made any purchase as the transaction is instantaneous.
If you think this post benefit you in anyways, feel free to share it with your friends. Thanks for reading.