We are only a few weeks away from the launching of the iPhone 14. There are many of us who would like to own the latest iPhone, but iPhones are very expensive for average Malaysians.
Therefore, when purchasing an iPhone, some may go for third-party retailers or non-official online stores because their prices are usually lower than the official Apple store.
However, that comes with the risk of getting a refurbished, fake, or non-genuine iPhone. We should always do an iPhone original check if we're buying from non-official channels.
In this article, I will show you how to tell a real iPhone from the fake one in less than 10 seconds.
Identifying an original/genuine iPhone can be done in 2 simple steps:
Check iPhone Serial number
Check iPhone IMEI number
---
1. Check iPhone Serial Number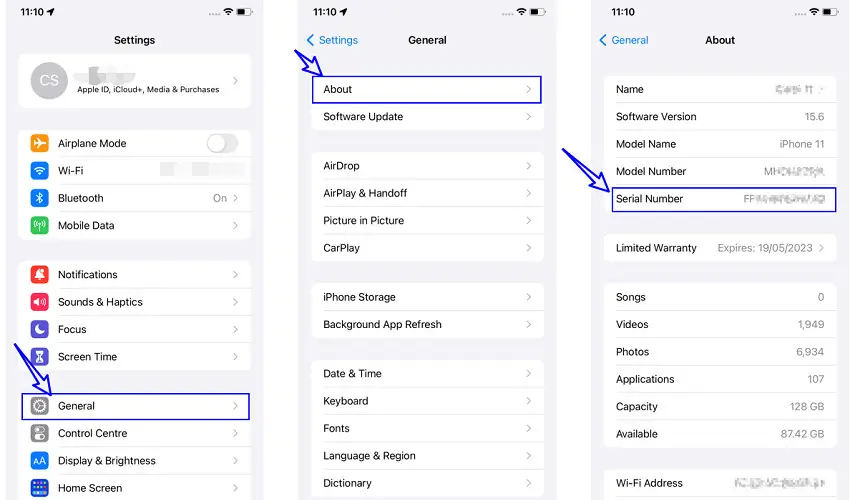 Checking serial numbers is the easiest way to spot a fake iPhone. Because you can do the verification through the official apple website to check on the model of the iPhone, date of purchase as well as the warranty period.
Follow the steps below to get your iPhone serial number
Go to Settings > General > About
On the about page, find the row with Serial Number information
Now go to https://checkcoverage.apple.com/, type in the serial number and enter the correct Captcha code and press continue.
The coverage result page will show your iPhone status of Purchase Date, Telephone Technical Support and Repairs and Coverage.
Green Tick with Valid Purchase Date indicates it is a genuine iPhone.
You should also double-check your warranty period to match your purchase date.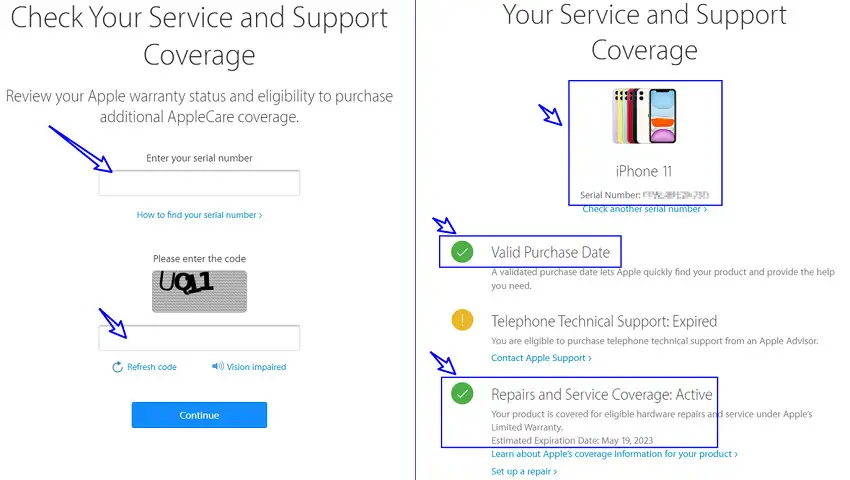 2. Check iPhone IMEI Number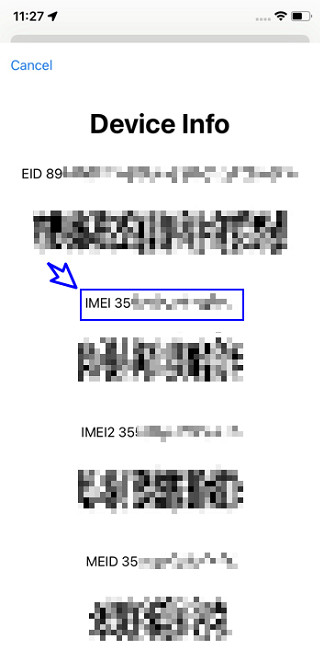 For extra precaution, you must check the IMEI number of your new iPhone. 
A smartphone's IMEI is like a person's identity card. There is a unique IMEI number for each iPhone.
Follow the steps below to get your iPhone serial number:
Go to the Phone app
Use Keypad
Type *#06#
On the Device Info page, check the IMEI number
The IMEI number consists of 15 digits
Next, eject your SIM card slot
Verify that the IMEI on the SIM card slot matches the one on the Device info page
You should not check the IMEI number on the box because it can be manipulated and forged
Check iPhone Model Number
Checking the iPhone model number does not guarantee whether it is genuine or not. Nevertheless, we can find extra information, such as whether the iPhone is refurbished, a replacement, or one that has been personalized.
You can go to Settings > General > About to get the iPhone Model Number information.
The first letter in the model number represents the source of the device. Check out their sources as below:
M – retail unit
F – refurbished unit
N – replacement unit
P – personalized (engraved) unit
So, normally, your iPhone model should start with M.
Miscellaneous
Other methods you can use to check if an iPhone is genuine or not are listed as below:
Check if the

Siri function is working properly
Connect to iTunes on a PC 
Visual checking on the build quality of iPhone, display screen bezel, screw and etc.
Conclusions
The best way to avoid buying a fake iPhone is to buy your iPhone through official channels like Apple.com, Shopee Mall and Lazada Mall. 
Best iPhone Deal on Lazada
Best iPhone deal on Shopee
On Shopee, there are many preferred sellers selling counterfeit products, so it is not safe even though they have the "preferred badge".