Acson air conditioners are among the most popular air conditioner brands in Malaysia.
There are many people who are unaware that Acson is actually a Malaysian brand. It is also Malaysia's first air conditioner brand.
---
Background
Acson is a Malaysian brand that was incorporated in 1984. It was originally known as OYL Manufacturing Company Sdn Bhd. The company was later acquired by Daikin Malaysia in 2006. 
Acson offers air-conditioners for various of applications, from household to commercial and industrial. 
These include split unit wall-mounted air conditioners, cassette type air cond, ceiling concealed, ducted blowers, air-cooled rooftop packaged chillers, liquid chillers, and air-cooled mini chillers. 
When it comes to marketing, Acson is more active and innovative than other air conditioner brands.
Every year they come up with new campaigns and slogans to attract younger consumers.
---
Acson Aircond Price and Models
In this article, we will focus only on Acson wall-mounted air conditioners. 
There are a total of 5 different series of wall-mounted air conditioners:
Avory Premium
Avory
Avo
Avo plus (online exclusive)
S-Series
| | | | | | | | |
| --- | --- | --- | --- | --- | --- | --- | --- |
| Series | Avory Premium | Avory | Avo Inverter | Ava Non- Inverter | Avo Plus | S-Series Inverter | S-Series Non- Inverter |
| Refrigerant | R32 | R32 | R32 | R32 | R32 | R410A | R410A |
| Horsepower | 1.0 to 2.5HP | 1.0 to 2.5HP | 1.0 to 2.5HP | 1.0 to 2.5HP | N/A | 1.0 to 2.5HP | 1.0 to 2.5HP |
| Compressor | Inverter | Inverter | Inverter | Non- Inverter | Inverter | Inverter | Non- Inverter |
| Energy Star Rating | 5 Stars | 5 Stars | 4-5 Stars | 2-3 Stars | N/A | 4-5 Stars | 2-3 Stars |
| Price | From RM2,600 | From RM1,960 | From RM1,270 | From RM1,070 | From RM2,160 | From RM1,999 | N/A |
---
Acson Inverter Air Conditioner Review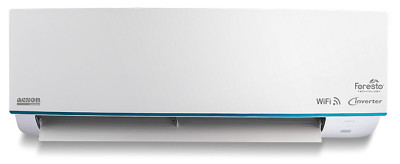 Best deal on Lazada Best deal on Shopee
Among different series of Acson Air conditioners, the Acson Avory Premium is the best and build with the highest standard.
Check out the video below:
The Acson Avory Premium Inverter Air conditioner has 5 stars energy rating.
Acson's Foresto Technology claims to bring the peace of the forest to your home.
The Filtronz and Plusma features can vastly improve indoor air quality. It traps airborne dust particles and reduces bacteria inside the room. 
Additionally, it generates positive and negative ions to deodorize and purify the air.
Other great features include iSenz+, iTurbo+, iSave, a self-diagnosis system, silent mode and sleep mode.
Key features:
iSenz+ – sensor that automatically detects human presence to direct airflow to high-temperature region
Vertical and horizontal swing – the blower units can swing in vertical and horizontal directions giving better coverage 
iTurbo+ – maximum cooling mode for 20 minutes
iSave – automatically adjust the temperature to make a room more comfortable and save electricity.
Quiet mode – Acson Avory can achieve as low as 19dBA
Ultra gold fin –  more durable to corrosion and harsh weather
Built-in WiFi
---
Acson R32 Non-Inverter Air Conditioner Review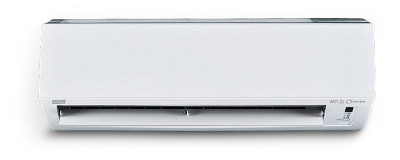 Best deal on Lazada Best deal on Shopee
Acson AVO Non-Inverter Air Conditioner is Acson's most popular non-inverter series. This is because it has a relatively cheap price compared to other Acson models.
The 1.0 HP non-inverter Acson AVO only sells for RM1,070, while the 2.5HP model sells for RM2,480.
Compared to other series, the AVO non-inverter has very poor energy efficiency. Their energy star rating is only 2-star or 3-star.
The Acson AVO non-inverter air conditioner is very basic. It uses R32 refrigerant.
The aircond has Turbo Mode, Silent Mode and Sleep Mode. This series has only automatic vertical swing but not automatic horizontal swing.
It has Filtronz+ and HEPA filters, which is an advantage of the Acson Avo Aircond.
Overall, I don't recommend buying Acson Aircond because the price is not competitive and it has no distinct advantage over other air cond brands.
You should consider buying Daikin Aircond instead if you're interested in Acson aircond.
---
Acson vs Daikin Air Conditioner
Due to Acson being a subsidiary of Daikin, many consumers wonder whether it is better to buy an Acson air conditioner or a Daikin air conditioner.
It appears that both air conditioner brands have very similar pricing and specifications across different models and series. 
Daikin Aircon comes with a Gin-Ion Blue filter which is similar to Acson's Plusma and Filtronz+ filter system.
Daikin's Econo Mode is similar to Acson's iSave mode.
There's one advantage for Daikin aircond which is it is easier to maintain with a removable drain pain.
The more important consideration is to hire a reputable technician/contractor to install the air conditioner properly to achieve optimal performance.
---
Acson Air Conditioner FAQ
Is Acson and Daikin the same?
Acson Malaysia is a subsidiary of Daikin Malaysia.
Which country is Acson from?
Acson is founded in Malaysia and later acquired by Daikin.
Source:
–https://www.thestar.com.my/business/business-news/2003/05/14/acson-switching-to-new-strategies-to-boost-aircond-sales
–https://en.wikipedia.org/wiki/Acson_Malaysia