Nowadays, almost everyone makes videos whether it is for YouTube, Instagram, TikTok or Facebook. If you're looking to improve video production quality, I'm sure you've heard of Adobe Premiere Pro.
The fact is many people, especially those who just starting out can't afford professional video editing software like Adobe Premiere Pro or Final Cut Pro. (Although pirated software sellers are running rampant on Shopee and Lazada)
Actually, there are plenty of good and free video editing tools in the market. If you're looking for producing high-quality video but has no budget, check out my list of the 6 best free video editing software (alternative to Adobe Premiere Pro):
---
Davinci Resolve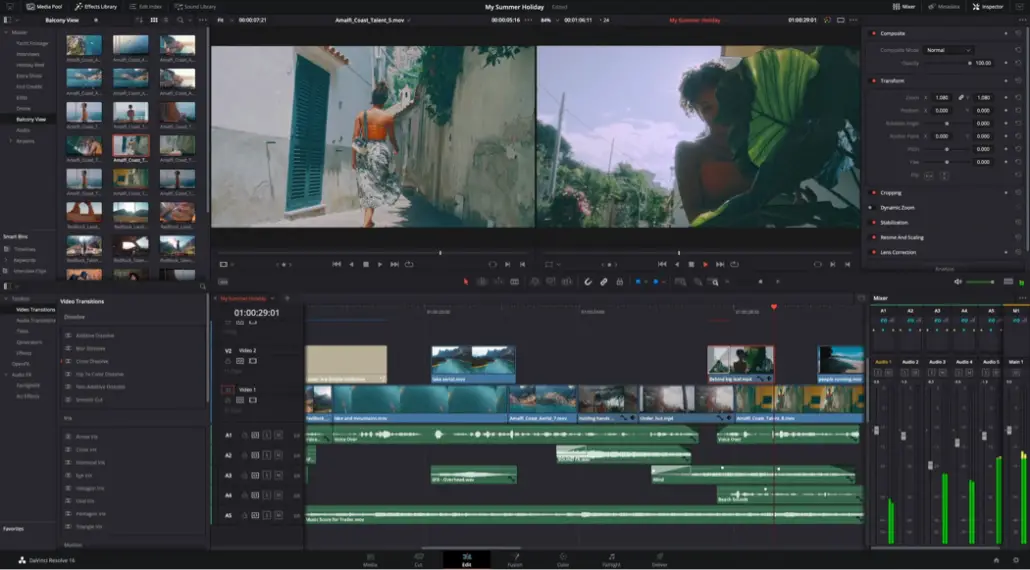 In my opinion, the best free alternative to Premiere Pro is DaVinci Resolve. This video editing program is just as good as the paid ones. It is also probably the best video editing software for Youtube in this list.
| Pros | Cons |
| --- | --- |
| Professional grade NLE | High system requirement |
| 4K video editing and rendering | Free version does not support multi-GPU acceleration |
| Support complex editing | |
| Multiple codecs/format output | |
Davinci Resolve is a professional NLE (non-linear editor). It can perform complicated multi-track editing with multiple videos and audio tracks. Other than that, you can apply colour correction, visuals effects as well as motion effects. 
In fact, many professional editors able to make money by using only DaVinci Resolve to produce professional commercial use videos.  It is also one of the favourite video tools by indie filmmakers.
The Davinci Resolve has no catch, no watermark, and even supports 4K video output. When I first come across it, I am simply amazed by it because this is actually too good to be free.
If you would like even more features, you can upgrade to DaVinci Resolve Studio for $295 (RM1,200). To me, the free version already offers more and better features than what the majority of people will need. 
The premium features are meant for advanced users, which include functions such as multi-GPU acceleration, face detection, Davinci neural engine, Superscale feature, H.264/H.265 accelerated decoding and more.
Windows Video Editors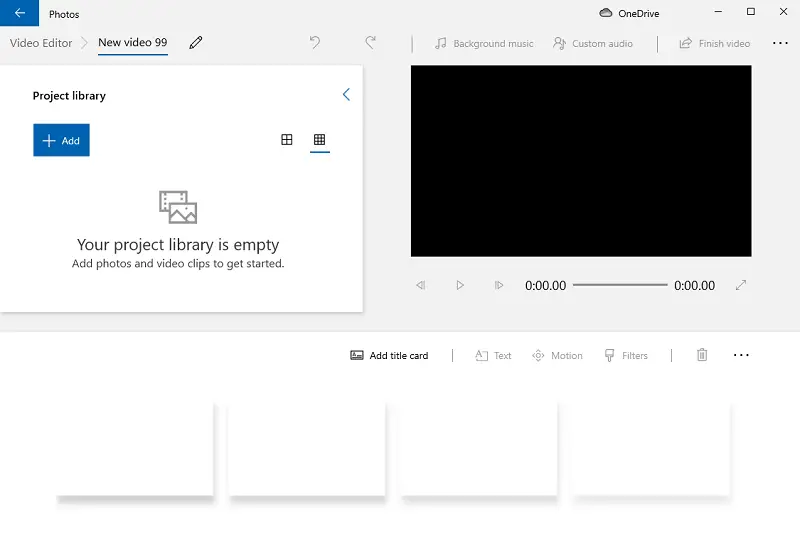 | Pros | Cons |
| --- | --- |
| Simple and quick editing | Can't do complex editing |
| Easy to use interface | Difficult to edit long-form video |
| Great for beginners | No 4K support |
| Smooth and lightweight | |
The Windows Video Editor is readily available for all Windows 10 users. Search for "Video Editor" in your Windows search box will quickly bring you to this simple but great video editing software.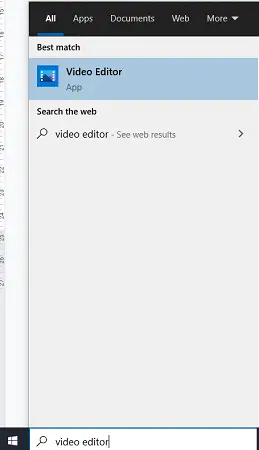 The Windows Video Editor is quick to launch and feels very snappy. You can import photos and videos into the project and start editing right away. 
Unlike professional video editing software, you can see that the Windows Video Editor is very clean and minimalist. You can only edit the video on a single track without all the complicated non-linear video editing mess.
It doesn't mean that the Video Editor is bad. It has all the necessary features to create a great video. You can edit your photos and videos by dropping them onto the track. 
You can trim, split and speed up video clips. Then, it also gives you the ability to rotate, overlay text, add motions, slot in 3D effects, and apply colour filters. However, videos can only be exported at a maximum of 1080p resolution, in mp4 format.
It is obvious that the Windows Video Editor cannot rival professional video editing software like Adobe Premiere Pro. 
This simple video editing program is surprising good for creating short and simple videos for capturing cherished memories. For instance, you can create a video compilation for moments such as children's birthdays, graduations, zoo trips and so on.
Lightworks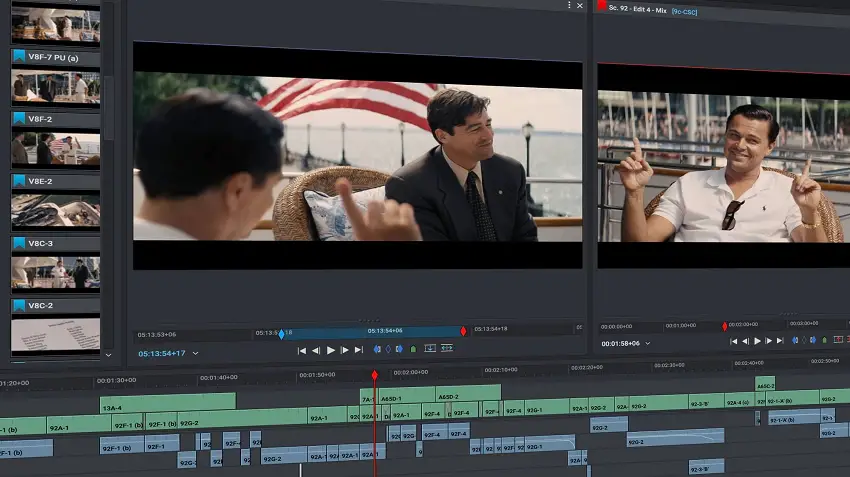 Lightworks is another great alternative to Adobe Premiere Pro. It is not far behind Davinci Resolve. With this non-linear editor, one can edit multi videos and audio tracks.
| Pros | Cons |
| --- | --- |
| Power video editing features | Only export 720p resolution video |
| Multitrack editing | Limited export format |
| Easy for beginners to pick up | |
You'll find all kinds of high-end features in Lightworks that are normally only found in expensive video editing software. You can add custom video effects, and really take control of every tiny detail of the video creation process.
It also lets users import and renders footage in the background and preview video effects in real-time.
The Lightworks can take some time to learn as the interface is fairly complex. It also allows plenty of customization on its user interface. Users can drag various editing windows around to create the most ideal layout variation and set custom keyboard shortcuts to speed up their editing jobs.
However, Lightworks has a huge downside which is limited to exporting videos at 720p. You need to buy their subscription Pro version if you wish to export at a higher resolution
Shotcut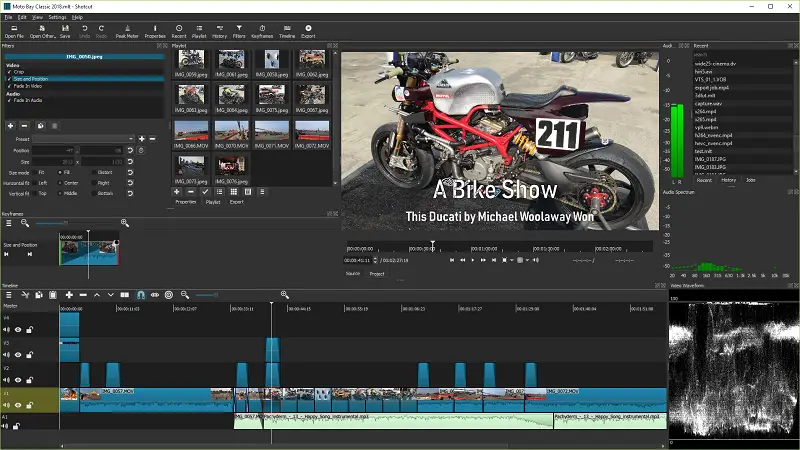 Shotcut is a free, open-source video editing software. It feels less polished in comparison to Davinci Resolve which backed by a company. Nonetheless, it packed with lots of useful features to streamline your video editing process.
| Pros | Cons |
| --- | --- |
| Support wide range of formats | Limited effect |
| Support 4K edit and output | No thumbnail preview for effects |
| Compatible with all OS | |
It supports a wide range of video and photo formats natively. With this editor, you can add as many videos and audio tracks as you want.
Shotcut has all the basic features of a solid video editor, including transitions, compositing, effects and filters. 
It may not be as powerful or as feature-packed as Premiere Pro but I am sure that it is more than enough for simple video production.
You will have no problem using it for producing YouTube videos, training videos, instructional videos and so on.
Hitfilm Express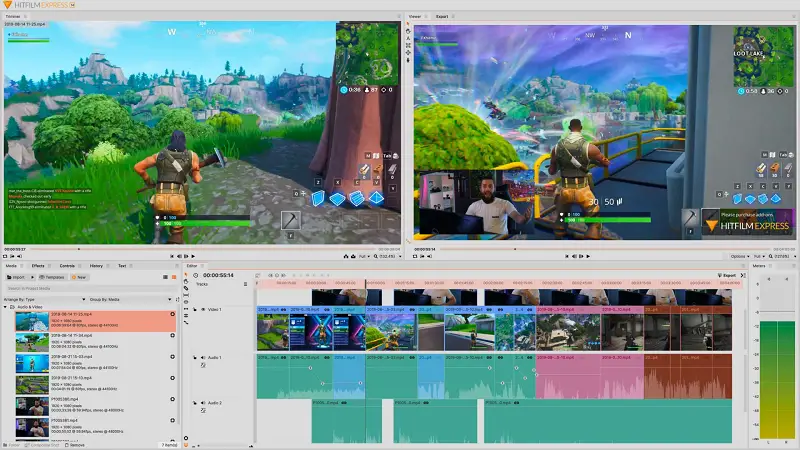 HitFilm Express is the most impressive, full-featured and free video editing software that delivers a professional editing experience. Actually, it is a pay-as-you-wish video software, the developer lets the users decide how much they want to pay for the software, and you free to choose the options to pay nothing. If you choose to pay, you get some useful add-ons.
| Pros | Cons |
| --- | --- |
| Professional video editing tools | Steep learning curve |
| Many advanced editing features | Requires powerful computer |
| Greenscreen Chromakey support | Random export error |
With this software package, you can adjust colour balance, trim clips, and export your videos in different formats. You can also use this free video editor to set green screen chroma keys and create custom video masks. It even has advanced features like 3D compositional tools and rotoscoping.
Hitfilm Express is powerful and sophisticated which makes it has a steeper learning curve. It also needs a powerful computer in order for it to run smoothly. If you use too many video effects, it will watermark your video which is a major turn off.
CapCut Desktop Version (剪映专业版)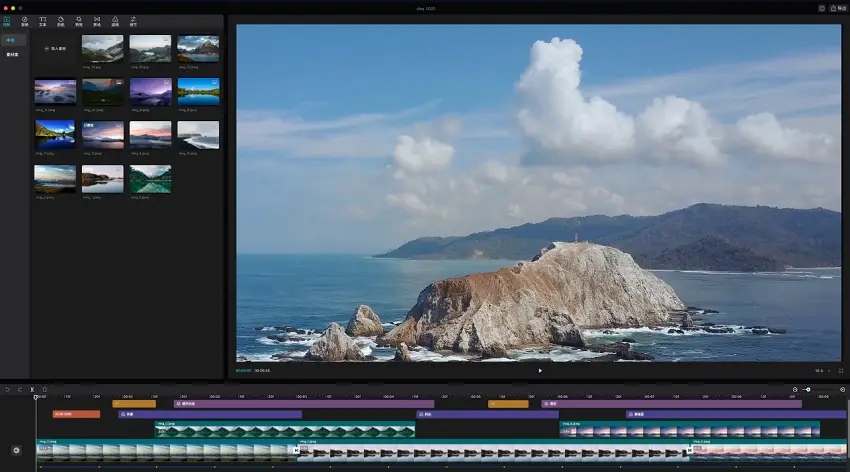 CapCut is available for PC now. It was a wildly popular video editing app on iOS and Google Play Store. This video editing tool coming from ByteDance (parent company of TikTok) is the perfect blend of short-form and professional-grade video editing. 
| Pros | Cons |
| --- | --- |
| 4K, 60fps output | Only available in Chinese now |
| Auto subtitle for Chinese | |
| Auto beautify for human | |
| Tons of stock photo, video, audio | |
Before you read further, the PC version of CapCut is only available in Chinese. For those who can't read Chinse, you have to wait for the English version. Or you can translate the menu with Google Lens =). Once you get used to it, you might be able to overcome the language barrier to use it.
CapCut PC version is the perfect video editing software for producing social media video content. As opposed to professional editing tools like Davinci Resolve and Pr, Capcut was simple to use and felt very intuitive. It doesn't bombard you with tons of video editing jargon and features.
You can drop multiple video and audio tracks to edit. Basic functions such as split, merge, rotate, slow down and speed up videos are easily achieved. You can also add special effects, filters and do colour corrections.
The huge library of stock video, photos and audio are incredibly handy. You don't need to hunt around for all your favourite meme videos.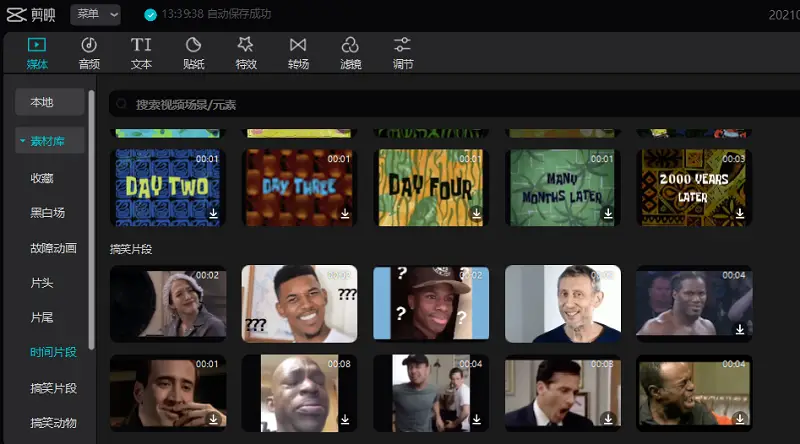 Other than that, it has built-in beautification tools which I believe most female content creators would appreciate. It automatically detects human faces and allows you to smooth your face and make it look slimmer.
The most convenient feature of CapCut is its automatic subtitle features. However, this feature is only applicable to the Chinese language at the moment.
Personally, I think CapCut is the best video editing software for beginners.
---
Notable mentions
There are still many free video editing software that I have not included in the list. Actually, sometimes I feel pointless to list out every single option out there since I only want to recommend the best ones. Having too many options on my list will only make you have a hard time choosing the correct one.
One of the more popular ones is the Blender software. Blender is primarily used for creating animation but it can also be used for video editing. So, I don't recommend using Blender as a video editing tool. Other free video editing software are KdenLive video editor, Openshot and VSDC free video editor.