The economy is bad these days. Following after the Covid19 social distancing lockdown, many Malaysians are venturing into online business as well as exploring various work from home jobs to earn an extra income stream.
Making money online is a great opportunity for those who want to have an additional side income or looking into generating some passive income.
However, there's really no easy way to generate online income fast. Sorry, to disappoint you with my clickbait post title.
Any online income always requires a huge effort, patience, consistency and persistence.
You may see there're a few rare cases where someone quickly rose from rags to riches. It usually is pure luck and timing, or pure talent.
In this article, I want to focus on genuine and legitimate ways for anyone including student, undergraduate, and even teenagers to start making money online.
Let's find out the 19 best ways on how to make money online in Malaysia.
1. Become a Blogger
For years, people are screaming "blogging is dead!". The truth is many still make hundred and thousands of dollars through blogging.
More than 90% of bloggers fail because they don't blog the right way. There are many who blog only about their lives, their pets, their dinners etc. It's 2020, this sort of content no longer belongs to a blog. They are more suitable for Facebook and Instagram.
And also, most Malaysian bloggers don't pick the right niche! It is simply the deadlist mistake among Malaysian bloggers.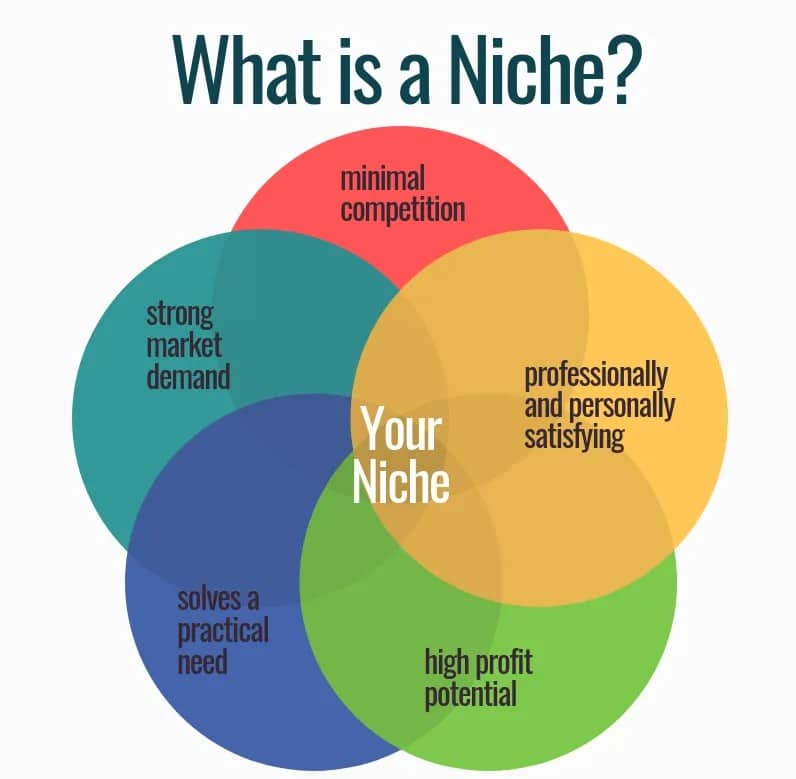 Beginner bloggers often neglect the fact that we all need to write content that solves other's problems and content that people actually are searching for.
Long gone are the days for you to blog about your life and expect readers to visit your site.
Unless you're a celebrity, nowadays no readers will be bothered to read un-interesting life of some nobody. And they would prefer to consume this kind of lifestyle story on social media like Facebook and Instagram.
Today, blogging still has a clear advantage that it brings consistent and growing traffic over long period of time. Google still rewards useful article that is properly SEO-optimized. And it brings you consistent traffic over time.
On the other hand, social media traffic usually decays very quickly over time.
The best part about blogging is that anyone can start a blog with no particular technical skills or knowledge required.
It is also incredibly cheap to start a blog and you have full flexibility on how and when you're going to work at it. However, don't expect it to be an easy passive income. You will need to grind hard for it to start earning money.
Before anything else, to start a blog, you need to get a reliable web host.
How to get started with blogging
Visit Cloudways.com and click on start a free trial.
Choose the basic 1GB server size
And pick server location – Singapore
Click launch now
Buy a new domain name at namecheap.com
Connect the domain to your blog
Visit "yourwebsitename".com/wp-admin
Start blogging
It is essential for beginners to start with the right hosting.
Although it is a bit harder to set up hosting with Cloudways, trust me it is 100% worth the time and effort to do so! I have tried multiple web hosts before, you name it, Bluehost, Hostgator, Siteground. None of them beat Cloudways.
I have been there and done that. So, you don't have to start with the wrong hosting as I did.
Cloudways is definitely the best value for money WordPress hosting for beginners that is fast, powerful and affordable.
How to earn money blogging
The number one metric for any blog or website is traffic. Without real traffic, everything is in vain.
Once you have got a sizable audience/traffics, blogs can be easily monetized through advertisements like Google Adsense, affiliate programs, sponsored posts, brands collaboration, selling products and many more!
For example, I started Techrakyat.com as a side hustle. Currently, it is generating thousands of ringgit extra income per month for me through affiliate marketing. The two most established affiliate programmes in Malaysia are: involve.asia and accesstrade.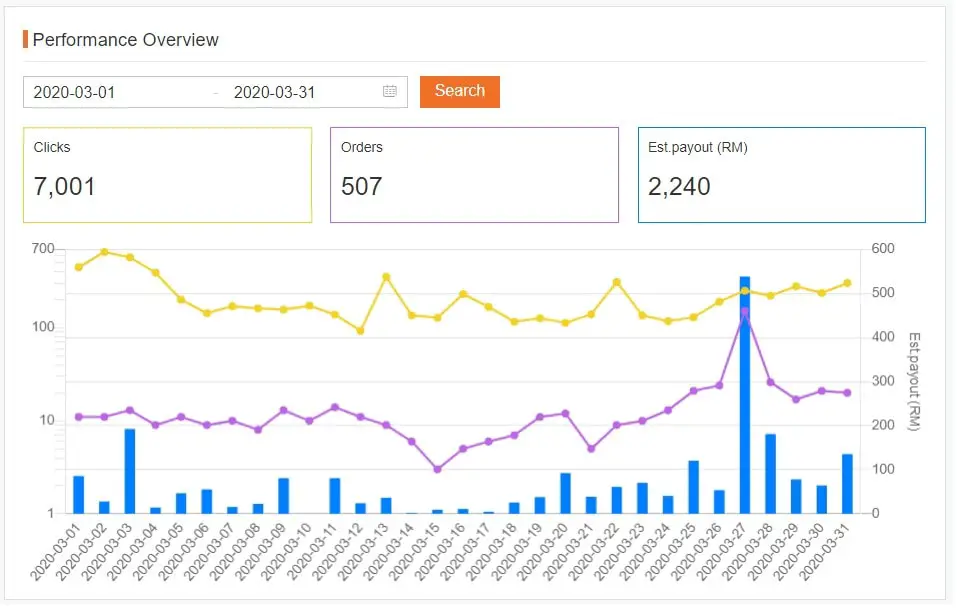 If you feel like earning some pocket money with little to no risk. Why not start blogging today ?!
Advantage of blogging:
– Cheap to start, flexible, best for beginners, suitable for introverts, almost zero risk
2. Become a YouTuber
Becoming a YouTuber is incredibly popular among the teenagers.
Akin to a blog, this is a more advanced version as in you make your content in video format. To me, it is just another form of blogging
If your are not shy of camera and interested in videography, then you should start your own YouTube channel.
YouTube has an estimated number of 1 billion hours of video being watched every day. The possible traffic reach is just amazing.

But at the same time this would mean that being on YouTube, you'll face lots of competition (the same goes to any online business). My advice is to ignore the competition, learn from the top channels and do your work.
Different from a blog, vlogging needs some basic equipment in order to start. So, you will need to make a small investment in necessary software and hardware.
How to grow your YouTube channel fast
Pre-requisite: a capable pc for editing video, video editing software: Adobe Premiere Pro or Filmora9 (cheaper alternatives).
Find video topics that are interesting for the general public
Make use of YouTube research tool to find popular topics. TubeBuddy is good for this purpose.
Write great video title to get more viewer's click
Create catchy thumbnails that attract viewers' attention
Fill in the SEO keywords tag
Cross-promote with other YouTube channels as well as on various Facebook groups
Stay consistent with your video posting
How to make money as a Youtuber
Monetization of YouTube channel is even more straight forward.
The primary source of income for most YouTubers is to enroll in YouTuber Partner Program (YPP).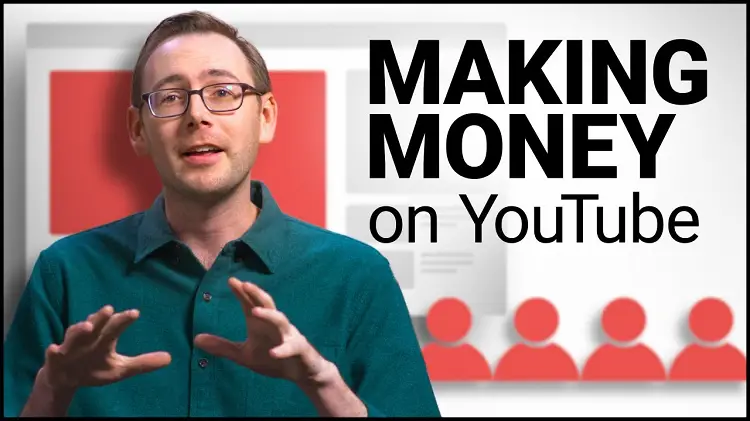 This program requires a YouTube channel to have more than 4,000 public watch hours and 1000 subscribers . Once you are approved to become a partner, you can start showing advertisement inside your YouTube video.
Normally, YouTube video is easier to go viral and able to accumulate a huge amount of views faster than a typical blog post.
So, most YouTubers can make a good living relying only on advertisement earnings.
Other sources of income can be built concurrently too. Things like selling merchandize and sponsored collaboration are very lucrative too.
A few good examples of successful YouTube channels in Malaysia are Sugu Pavitra (recipe channel), Isa Isarb (Mr Beast inspired social experiment content), PlataBush (gaming, Minecraft) and so on.
Advantage of becoming a YouTuber:
– Viewers are more engaged with YouTuber Personalities, higher chances to go viral than blogging as long as your video quality is high.

Cons of YouTuber:
– High quality and engaging videos are extremely time-consuming and labour intensive to produce. The success story of Sugu Pavitra is really one in a million. It is rare that YouTuber rises to fame within such a short time with average content.
3. Make money as TikTok Stars
TikTok, a highly popular smartphone app among teenagers for sharing short videos.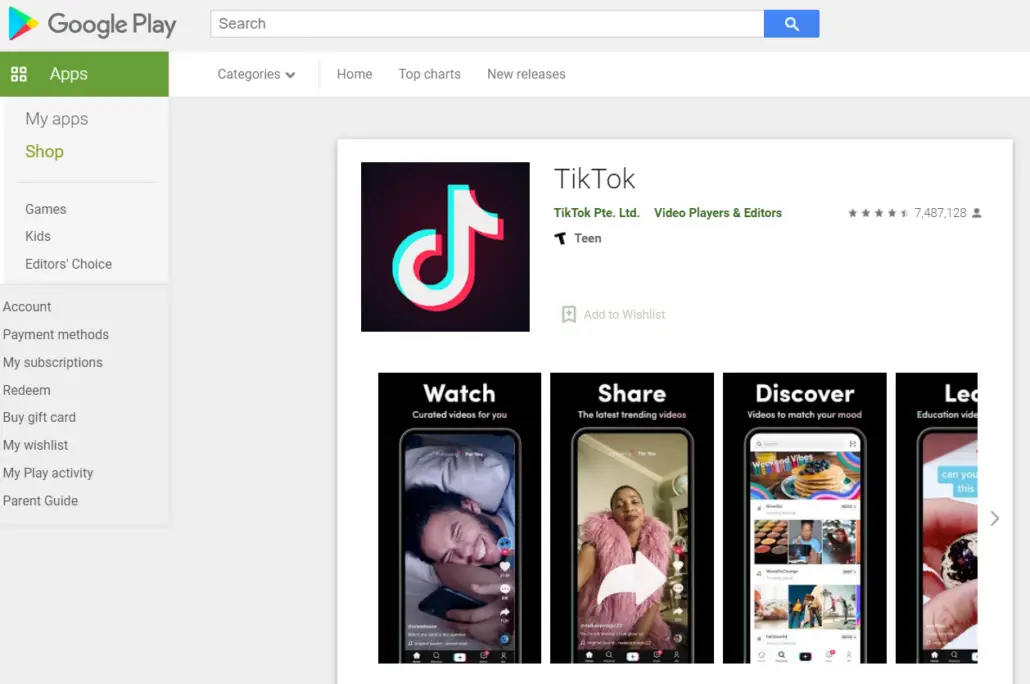 The thing is TikTok being the new kid in the blocks, is still not as saturated as other platforms like blogging, Youtube or Instagram.
Due to the system of TikTok platform, people have less resistance in following and liking TikTok videos. So, it is definitely one of the best chance to get into TikTok game to gain a huge following quickly.
How to gain followers fast on TikTok
Quality content is the king. Your video should always be funny, creative, useful or beneficial to the audience.
Leverage on trending topics
Leverage on hashtags. Hashtagsforlikes.co is useful to discover the best hashtags.
Get inspiration from the successful non-English content creators
Focus on the 4 pillars of TikTok algorithm: Viewing time, like counts, comments, and share counts.
Always encourage viewers to help like, share, and comment.
How to earn money as TikToker
Well, there's actually no way to earn money directly through the TikTok platform at the moment.
But remember that we are in the era of attention and eyeballs. If you can win attention, the money will follow.
In Malaysia, we have seen brands like McDonald and Zalora collaborate with famous TikTokers to produce sponsored videos on TikTok.
I am pretty sure the pay is pretty generous especially deals from big brands.
Alternatively, you can use TikTok as the first touchpoint of traffic source. Then, divert them to other platforms like Facebook and YouTube.
From there, you can build up your fans and followers on multiple platforms concurrently.
Advantage of TikTok:
– Less competitive than other platforms, easier to go viral

Cons of TikTok:
– Slightly harder to monetize
4. Become an Instagram Influencer
Influencer, you heard this buzz word over and over again. Social media influencer is the big thing in recent years, especially an Instagram influencer.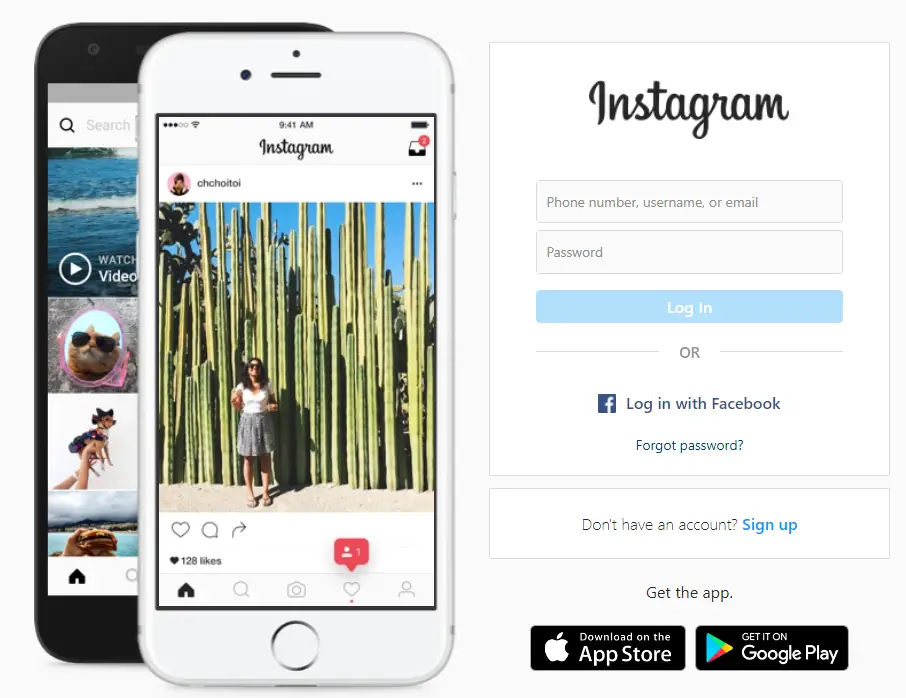 Many young influencers, especially Gen Z are making a living solely through Instagram.
How to become a high-paid influencer:
Posting regularly with the right #hashtag. Hashtagsforlikes.co can help.
Build as many followers as you can
Posting engagement needs to be high
Get the verified badge on your Instagram account
Score some brand deals
How to make money as Instagram Influencer
First, you must understand you belong to which tier in the Instagram influencer hierarchy. The diagram below shows the estimated monthly earning of Malaysian Instagram Influencer.
It is not advisable to accept sponsored deals when you're just a nano influencer with less than 10,000 followers.
As you can see above, the amount of money paid (RM300-RM500) for nano influencers is insignificant and would not make a meaningful impact on your life. And the deals that you have done at this stage could harm your future potential deals.
There are multiple ways you can generate income once you hit more than 10,000 followers and above.
The most straight forward way is to engage with an influencer marketing platform. In this case, I would recommend SushiVid.com.
SuschiVid act as the medium for both publishers and advertisers. So, you don't need to actively hunt down new opportunities out there. By the way, it is founded by a Malaysian too, Yuhwen Foong.
But, trust me. Don't worry about the money.
Influencer marketing is a huge part of brand marketing in today's market. Brands are constantly looking for suitable influencers to collaborate.
So, you should be always focusing on building up your followers instead of worrying on how to monetize it.
One extreme example of successful Instagram influencer would be Kylie Jenner, who single-handedly lifted Kylie Cosmetics into a billion dollars brand in less than 5 years.
Quoted from Kylie Jenner in an interview with Forbes:
Social media is an amazing platform,
I have such easy access to my fans and my customers.
Her huge Instagram followings are no doubt the main contributor the her success.
Advantage of being an Instagram Influencer:
-Brands love Instagram, can grow a personal brand

Cons of being an Instagram Influencer:
-Need frequent posting, only specific niche like lifestyle, food, beauty and meme can do very well on Instagram
5. Professional Game Streamer
Yes, you read it correctly! Who could have imagined that people would be able to play games to earn money??
Well, this is a reality, as this is the way of living for some gamers.
Apparently, most gamers like to watch other playing games too. It is either to improve their own game and pure entertainment purpose. Watching live stream can be insanely addictive.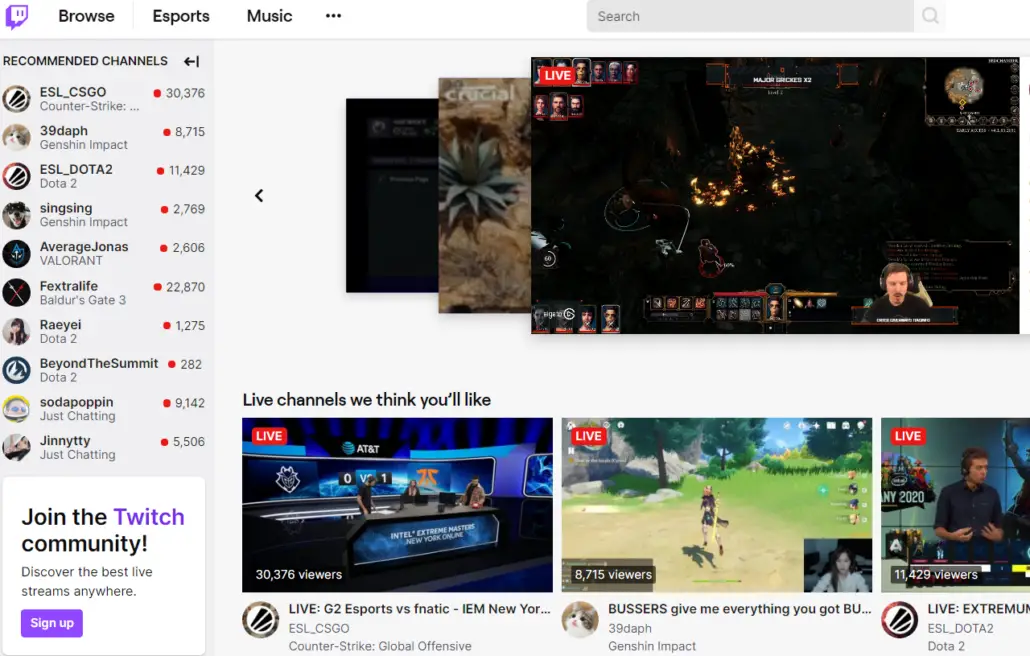 Generally, the more skillful you're, the easier you gain views and followers. Or, you need to be good with funny commentary while playing game so that viewers do not get bored.
How to start live streaming video game correctly in Malaysia
Decide your gaming platform: Mobile, PC or console. Pick the one game that you're passionate and it must be in trend.
Decide your streaming platform: Twitch, YouTube or Facebook. In Malaysia, Facebook live stream is the most common and popular choice.
You need a stable high-speed internet.
Set a schedule, play and live stream consistently.
Promote your live stream in different but relevant Facebook groups.
How to earn money as a live stream gamer
Make money as a game streamer is extremely easy in comparison to being an Insta-famous or TikTok-famous.
All three major streaming platforms: Twitch, Facebook and YouTube allows advertisement, channel subscription as well as donations.
Furthermore, you can do brand partnerships with gaming gear brands. And also can do sponsored promotion for games.
Popular twitch live streamers also often sell their own merchandize, which is very lucrative as well.
As you can see now, live streaming video game is actually very a complete and mature way to make money online from home.
One of the most successful live streamers in Malaysia is Soloz who is making a killing by streaming Mobile Legend.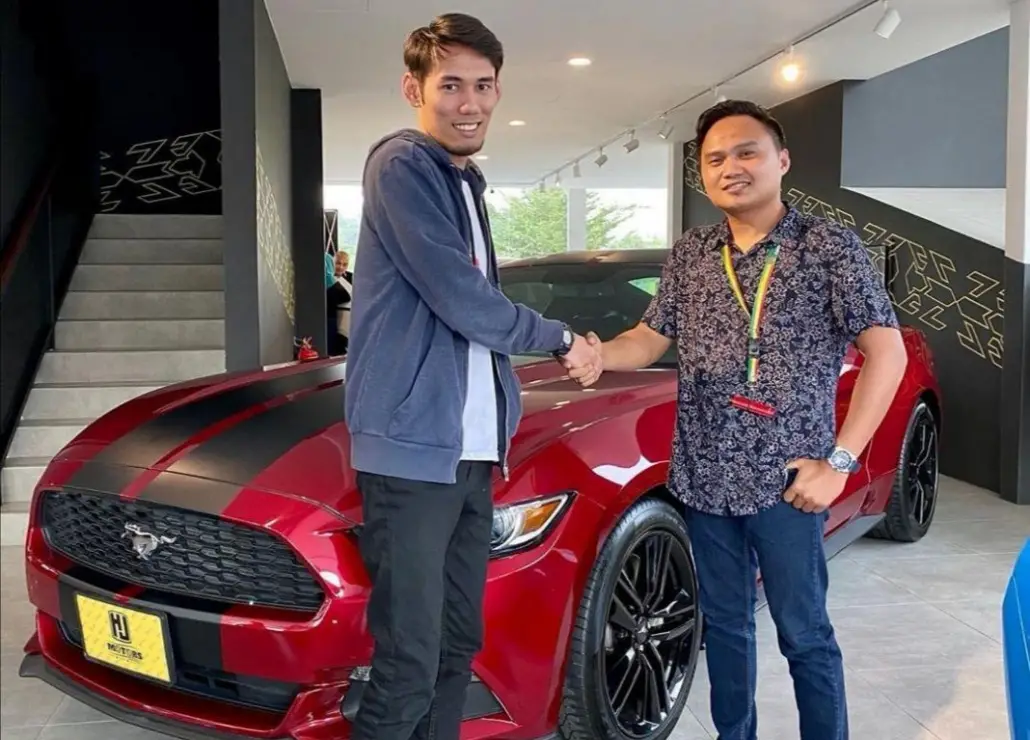 And we also have our very own Malaysian Dota 2 Pro, MidOne who frequently stream on Twitch and upload its best cut on YouTube too.
Advantage of being a game streamer:
– Doing what you like and earn money at the same time

Cons of being a game streamer:
– Streaming is very very very time intensive and required strict discipline.
6. Lazada/Shopee Seller
Selling online is simple but difficult at the same time.
The fact that it is more simple because you don't need to own a physical store to start selling. Sometimes, you don't even need to own a product to start selling, which we called dropshipping.
It is difficult because the competition in the online marketplace like Lazada and Shopee is cutthroat.
Price wars are not uncommon because consumers can quickly compare the product price in the marketplace. So, your product has to be useful and priced competitively in order to stand out.
How to get started as Lazada/Shopee seller
Register as a seller at Lazada seller centre.
Download Shopee app and activate your seller feature in the app
Source your potential products online, overseas or partner with local manufacturers
List your products on Lazada and Shopee and start selling
Join Shopee/Lazada Facebook group to learn more
How much can I earn as Lazada/Shopee seller
It depends.
Many beginner sellers fail at choosing the right product to sell at the right price point. They may end up earning nothing in a day, or only pennies.
On the other hand, successful sellers earn thousands of ringgit each day and run like a real business.
Selling online is not only a side hustle, but a full-fledged business if done right.
Advantage of selling on Lazada/Shopee:
– Quicker to start earning money because it involves physical products that customers actually need in their life.

Cons of selling on Lazada/Shopee:
– Very small margin when you take into consideration of shipping fee, platform service fees etc.
7. Build an Ecommerce Business
If you have a unique product, don't sell it on Lazada Shopee.
Instead, you should sell it on your own webstore. You can set it up using Sitegiant.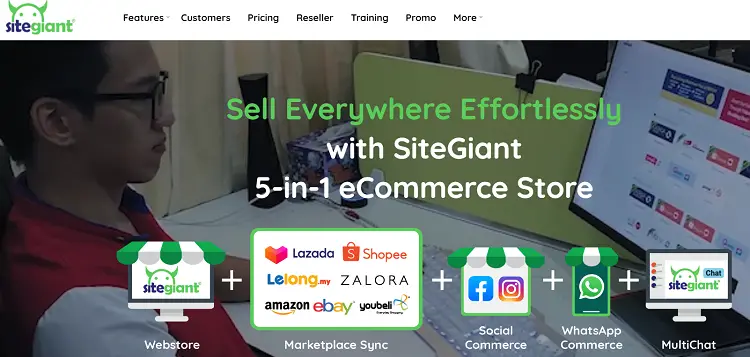 It prevents your product from being sold as a comodity in a marketplace where the lowest price product always win.
Setting up your own webstore is always wise in order to build a brand and keep a healthy product profit margin.
How to start an Ecommerce business
Identify your ideal product
Validate your product, ask your friends to buy it. If they don't, ask them why?
Source for a manufacturing partner
Set up your own webstore using Sitegiant
Start a marketing campaign to generate sales
How much can I earn as an Ecommerce business owner?
Much like Lazada/Shopee seller, Ecommerce business earning potential can be scaled exponentially if the marketing done right.
In average, a stable Ecommerce business can generate somewhere between RM5,000 to RM15,000 easily.
Here're some successful Malaysia Ecommerce brands for your inspiration:
OxWhite – Selling formal wear for men
Jobbienut – Selling peanut butter spread
Wonderbrew- Selling kombucha
Hypegear – Selling outdoor gear
FashionValet/dUCK brand – Selling fast fashion targetting Malaysian women
There are many other Ecommerce success stories in Malaysia. And let's not forget grey area product like Vape juice which is very popular and sell like hot cake amongst the millennials.
Advantage building own webstore:
– No need to pay service fees to platforms, no need constantly competing for cheaper selling price, able to build your own brand

Cons of building own webstore:
– Need to do marketing on your own, can be a bit technical to set up
8. Create course on Udemy/ Skillshare
The Internet has revolutionized many things, one being teaching. 
You no longer need to work at a school or have a degree to earn money teaching. You can create online courses and get paid for doing so.
Kick start your Instructor career with Udemy or Skillshare.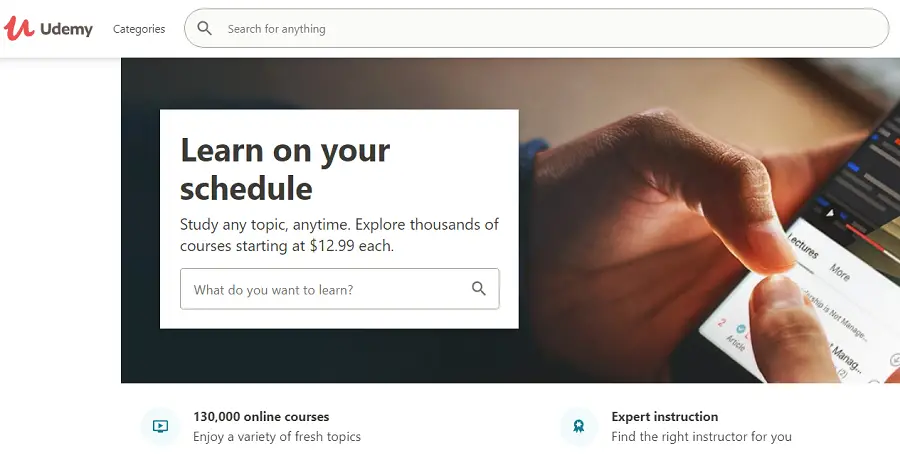 How to get started as an online course instructor:
Prerequisite: A computer, video recording equipment and software, decent voice recording hardware and software
Udemy:
Apply to Udemy (application is free and is usually approved within 2 days)
Validate a topic and assess your competition
Understand Udemy requirements
– Course quality checklist: https://support.udemy.com/hc/en-us/articles/229604988-Udemy-Course-Quality-Checklist
– Course length: https://support.udemy.com/hc/en-us/articles/229604328-Calculating-Course-Length
– Course material: https://support.udemy.com/hc/en-us/articles/229232927-Course-Material-Rules-and-Guidelines
Learn on how to create a Udemy course
Do some basic planning
Setup your video studio
Create your course
Create your following (social media)
Open your Udemy Instructor account using this link: https://support.udemy.com/hc/en-us/articles/229604948-Become-a-Premium-Instructor-and-Charge-for-Your-Course
Skillshare:
Go to www.skillshare.com/teach to start a class draft (There are no applications or approvals)
Set your schedule
Research and pick a class topic
Build your audience
Update your content regularly
Go to https://www.skillshare.com/teach/handbook for more info
How much can I make as a course instructor
As you can see, Udemy and Skillshare are both actively promoting their website to get more users to sign up. So, there is always steady stream of audience and traffic.
The good thing about creating course on Udemy and Skillshare is that it is more passive compared to online coaching which needs to actively teaching the student.
However, just be reminded that Udemy does take a cut though and is fair since they do the selling, marketing and driving traffic, most of the time, this means they take 50% revenue share.
For Skillshare, you can earn revenue through royalty payments and premium referrals.
Let's check out the table below showing numbers of Udemy courses which are making money: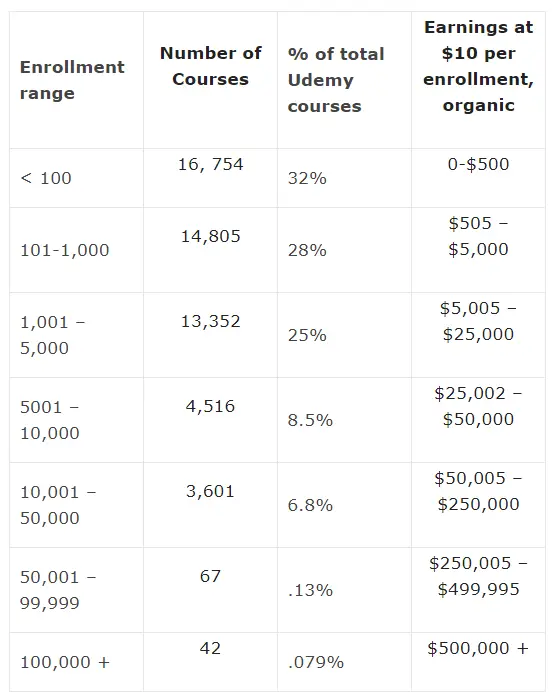 As you can see, there's about 53% of courses earn between 500 to 25,000 USD on Udemy. And the 10% top earners make between 50,000 to more than 500,000 USD.
Advantages of selling courses on Udemy/Skillshare:
– passive, platform helps you drive the traffic and marketing

Cons of selling courses on Udemy/Skillshare:
– platform takes a huge cut
9. Online Coaching
Online coaching should be no stranger to everyone after our MCO. There are so many experts, masters, gurus, specialist, Doctor, pop up during the whole lockdown period.
Online coaches usually have to host a live seminar (webinar) to teach the students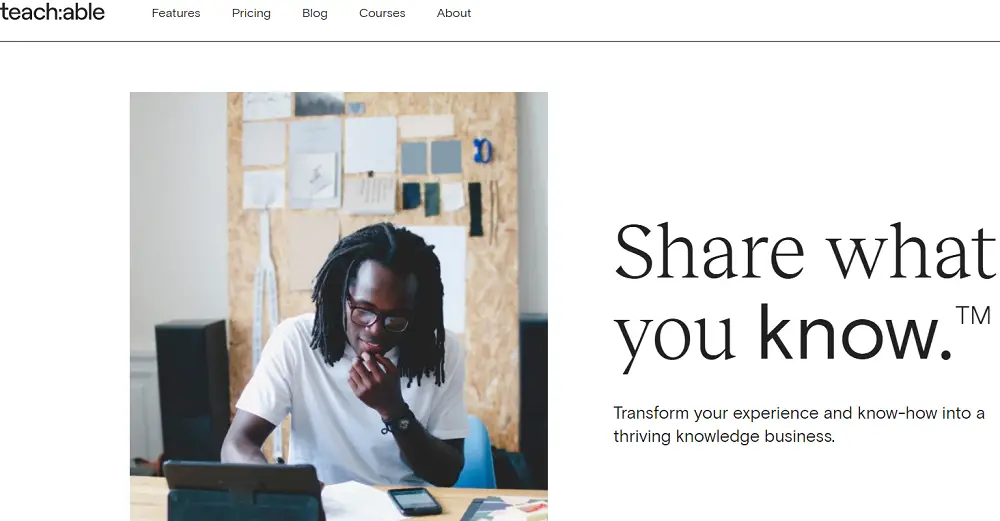 Coaches usually required to interact with your students in order to answer the doubt and question of students.
How to start selling online class/course
Determine your expertise. It could be cooking, gardening, stock and real estate investment and online marketing. Generally, people are more willing to buy a course when the course can help them make money.
I recommend to sign up with teachable.com to host your online course. Alternatively, you can use a free Facebook group as a teaching group.
Record and build your first online course
Market it to the public and start selling, preferably through social media
How much money can I make?
Different from the traditional seminar, online coaching is extremely lucrative. Because you can teach to many students at once.
And the operation cost is very low. There's no need to rent hall, no need assistant and course material can be viewed 24/7 by your students on teachable.com.
Hence, you can expect a very high-profit margin for selling course online. Typically, online courses are sold as a one-off payment or a monthly subscription model.
Successful online coach earn between RM10,000 to RM100,000 per month.
Advantages of selling online courses:
– high-profit margin, easy to scale

Cons of selling online courses:
– too many fake gurus that ruin the market reputation
10. Become a Website Developer
Building a website is not as difficult as it used to be 10 years ago. Today there are all kinds of themes and plugins to assist any non-techie to build a website from scratch.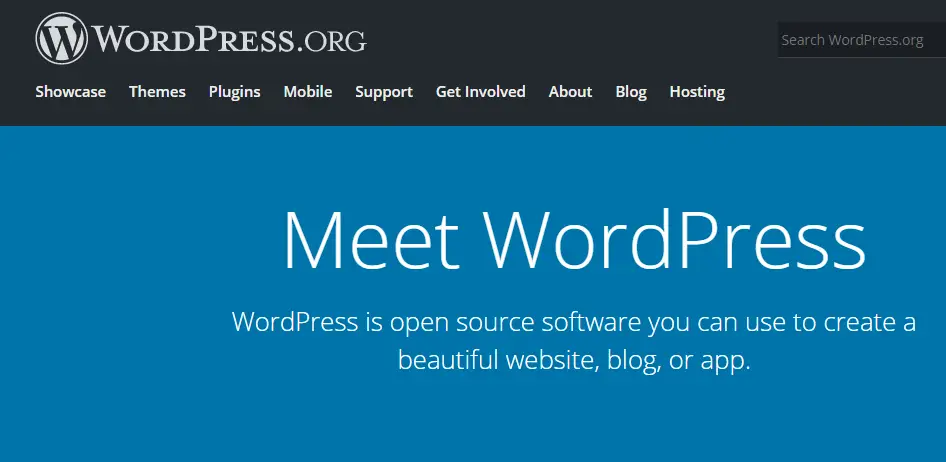 Web developer is definitely a recommended way to make money online fast.
Because it involves a direct transaction of value with your client. The client pays you an agreed amount of money. And you build a website for him.
How to start selling web development
I recommend focusing on building WordPress sites.
Learn the basics of WordPress development through YouTube and Google
If you need a well-structured course, Udemy WordPress course is great.
Set up your first website (to promote your web development business)
Sign up with Cloudways hosting
Buy a domain name at NameCheap
Market yourself locally
Slowly expand your service internationally.
How much does a website developer earn?
Website developer can either charge based on project or hourly rate. This depends on the nature of the job.
There are many add-on services you can sell to your client including website maintenance, content marketing and SEO services.
Technically, you can easily earn around RM1,000 to RM10,000 per month.
Advantages of being a web developer:
– low operation cost, good profit margin

Cons of being a web developer:
– competitive market, can be technical when starting out
11. Selling Social Media Management Services
Social media is the biggest trend in marketing. Many companies want to get a piece of the pie but have no time nor expertise to manage their own social media profile properly.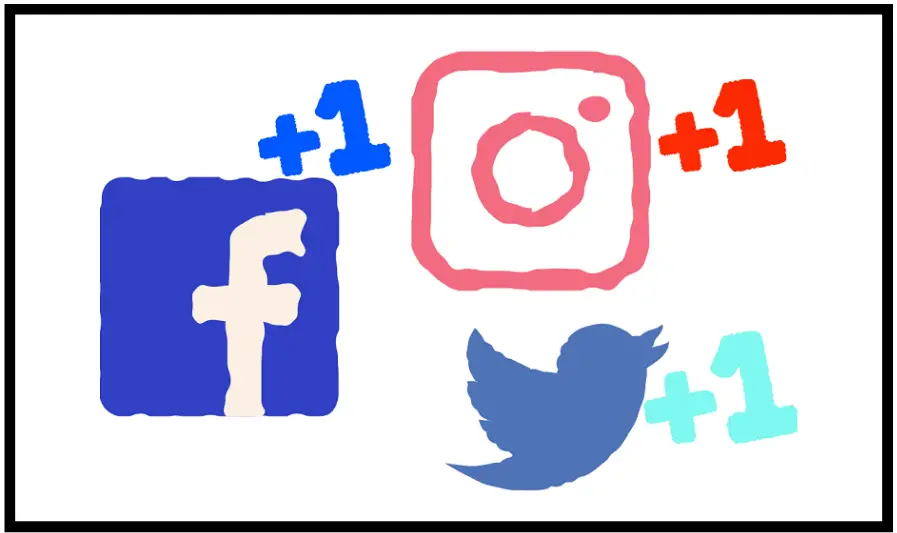 If you're a social media junkie, this could be one of the best ways for you to earn a living online.
How to start making money as a Social Media Manager
Market yourself online via Social Media etc.
Approach potential businesses to pitch your sales.
Propose and breakdown the results and benefits of social media marketing
Use social media scheduling tools: meetEdgar to handle multiple client's profiles
How much money can Social Media Manager make?
Social media manager usually charge per monthly basis.
There are many social media platforms which need to be handled, business Facebook Page, Instagram account, Twitter, and Pinterest. However, Most Malaysian businesses only focus on Facebook Page and Instagram marketing.
You can easily make between RM500 to RM1,000 for managing a single profile per month.
Advantages of being a social media manager:
– low operation cost, good profit margin, no technical skill needed

Cons of being a social media manager:
– trading time for money
12. Ads Management Specialist
Online advertising is very easy to start but incredibly hard to master.
One good example is many business owners tried to do Facebook ads themselves. They end up burning a lot of hard-earned cash and get no results.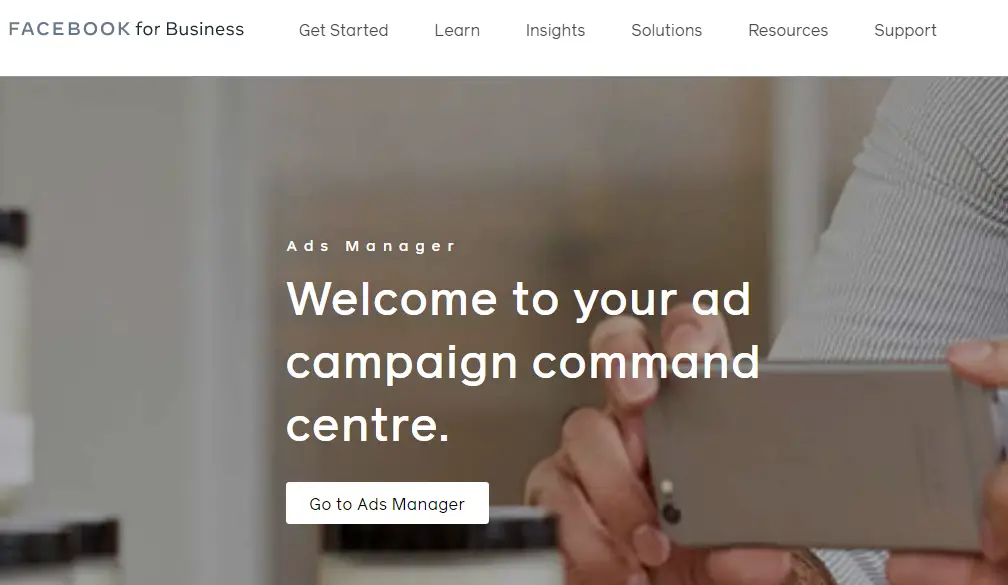 Hence, many business owners are willing to pay the specialist to do it for them.
If you are willing to spend time to master this skill, it will be a very valuable skill indeed.
How to start paid traffic management
Specialize in one platform first, in this case, Facebook is the best.
Go through the whole Facebook Blueprint free course.
Determine your niche and ideal client choice.
Pitch local businesses to kick start their Facebook ads.
Alternative, run advertisement on Facebook and Google targeting potential client.
How much money can an Ads Manager earn
Usually Ads Manager charge per monthly basis or per campaign. Each campaign can cost between RM300 to RM500 for management fees.
If the advertisement budget is high, some agencies charge a percentage of the advertisement budget as the management fee.
Once you have grown more skillful, you can start raising your price.
After all, business owners only care about ROI (return of investment). As long as every ringgit spent on online advertisement make them earn more money, they have no problem to keep spending it.
Other than Facebook Ads, there are Google Ads and YouTube Ads too, which many business owners got no time to learn all of these advertisement channels on their own.
Advantages of being an Ads manager:
– Easier to get client, low operation cost

Cons of being an Ads manager:
– high responsibility, client's money at stake for wrong ad placement
13. Provide SEO Services
SEO, search engine optimization is the complete opposite of ads/paid traffic management. SEO is all about free and organic traffic.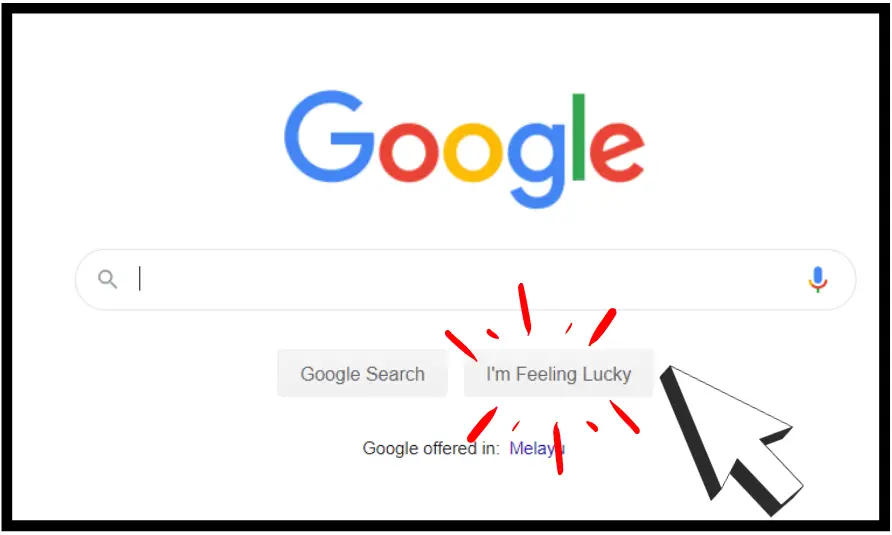 SEO is essential to boost any company's online presences. Although the process will need longer time to take into effect.
However, SEO is proven to be more cost-saving for clients in the long run.
How to start selling SEO services
Google for articles on SEO or learn on YouTube.
Neilpatel.com and backlinko.com are great for beginners.
Build your own website to get your hands on SEO
Join active SEO Facebook groups to improve your knowledge
Pitch local SME (small-medium enterprise) for SEO services.
How much money can SEO make
SEO usually charge a minimum of 6 months contract because of the nature of SEO that take times to get meaningulf results.
So, it is necessary for such a long lock-in period. For this reason, SEO revenue is usually safe for 6 months to 1 year once you have locked in a client.
SEO service can range from RM500 to RM3,000 per client per month. It depends on the size of work and scale of the projects.
Advantages of selling SEO services:
– Stable income stream once you have locked-in a contract

Cons of selling SEO services:
– Google can be unpredictable.
14. Earn money writing
Content marketing has been proven to be an excellent way of helping businesses grow. This is on the rise not only in Malaysia but all around the world.
So, good copywriter is and always will be in demand. If you have the flair for writing, seriously consider this.
How to start working as a copywriter
How much money can freelance writer earn
Freelance writer charges per word or per job done. It can cost between RM100 to RM1,000 per article.
Advantages of working as a copywriter:
– No entry barrier, anyone can write

Cons of working as a copywriter:
– You really need some good portfolios to standout
15. Video Editor
To render a video that is creative, watchable and entertaining enough for people, is very exhaustive.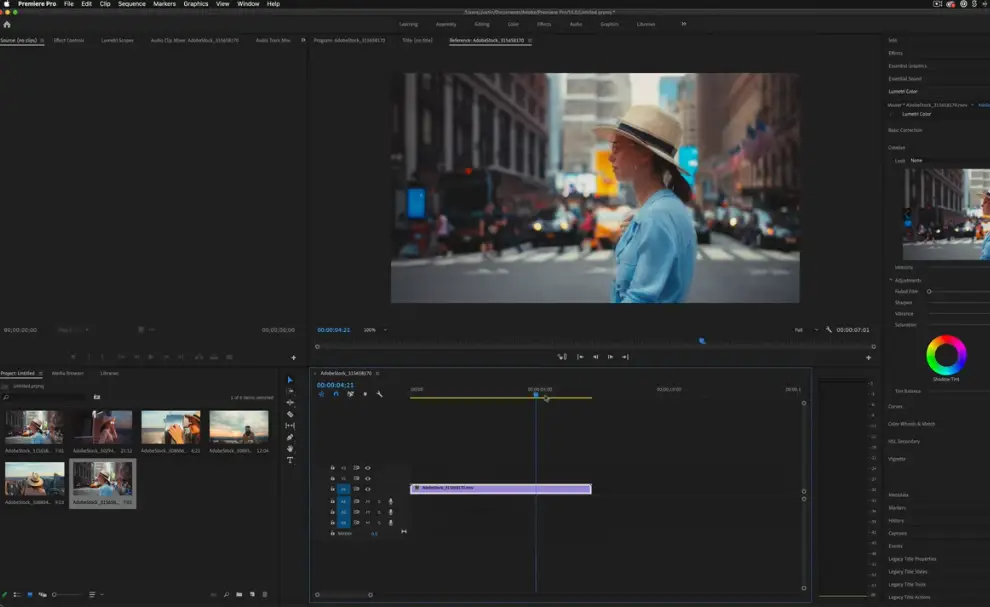 Many video creators and YouTubers (especially the famous one) are constantly looking for a reliable editor.
So, if you do have video editing experience, this could prove to be an opportunity to make money online for you as there is a high demand for this job now.
How to start making money from being a Video Editor?
Get ready a computer with video editing software: Adobe Premiere Pro or Filmora 9.
Must have knowledge of video editing
Contact successful local YouTuber to pitch them video editing service
If you can't get any YouTuber to work with you, sign up on freelancer platform: Upwork, Fiverr
Showcase your portfolio and skills.
How much can I charge for video editing
Video editing can be charged hourly or fixed rate. You can earn roughly between RM300 – RM1,000 per video.
Advantages of providing video editing service:
– Huge demand in the market now

Cons of providing video editing service:
– Video editing skill needed, labour intensive
16. Freelance Designer
If you currently a graphic designer, interior designer or has design-related skill, congratulations! There are many freelance opportunities available online.
Visual designs are essential for online businesses these days.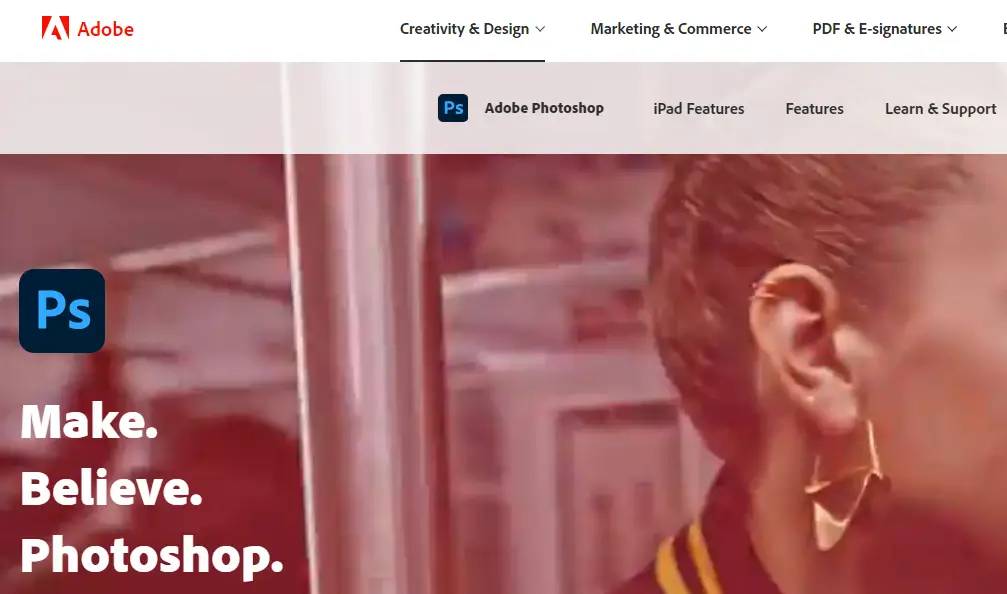 Good graphic design attracts more customer. Business operators need designers to help them on creating banners, website design, logos, social media images and so on.
There are also home owners look for interior designer online.
How and where to find designer jobs online?
You need to get ready a good portfolio of work you have done.
Look for opportunities through your social media, friends and families referral
Job portal like Fiverr, Upwork, Workana, Lowyat forum job listing.
Facebook group: Interior Design & Renovation Malaysian, Freelance Designer Malaysia
How much can a freelance designer make per month
There is a whole range of different design job available online. The charges vary greatly depending on the scale and complexity of your job.
Freelance designer usually char per-project basis.
For example, an interior designer can charge a few hundred ringgit per 3D view design rendering.
Graphic designers can charge few hundred ringgit per Facebook post design.
A simple logo can cost less than RM100 but some privileged logo designer charges RM2,000 for a logo.
The monthly income range is very big, from RM100 to RM15,000 or more.
Advantages of selling freelance design service:
– Very low operation cost

Cons of selling freelance design service:
– Saturated market
17. Make money Selling Stock Photography Online
If you have an eye for photography, you should try your hand at selling stock photography online.

It is a good way to sharpen your photography skill and make some beer money (pocket money) at the same time.
Although this is considered a very outdated way to make money online, it still works and doesn't take you much time.
And I would say it is the "most passive" way to generate passive income.
How and where to sell stock photos online?
You need the right tool to capture great photos. It can be a DSLR, a mirrorless camera or just a smartphone.
For stock photography, quality matters. And quantity matters even more!
Take photos and build up your collections.
Submit your photos on stock photos marketplace: Getty Images, Shutterstock, EyeEm, iStockPhoto, Alamy, Fotolia, PIXERF, dreamstime.com.
Sit back and relax
If somebody decides to use your photo then you will get paid.
How much money can I make selling stock photos?
To be honest, it could be RM 0 to RM10,000. For starters, you may only earn a few ringgit per month selling stock photos.
It is not easy but as I mentioned earlier that the good thing about it is it is very passive once you have submitted your photos online.
Advantages of selling freelance design service:
– Super passive

Cons of selling freelance design service:
– It takes a while to start generating income
18. Invest with a Robo Advisor
The local fintech scene sees the popularity and rising numbers of Robo-Advisors in the market.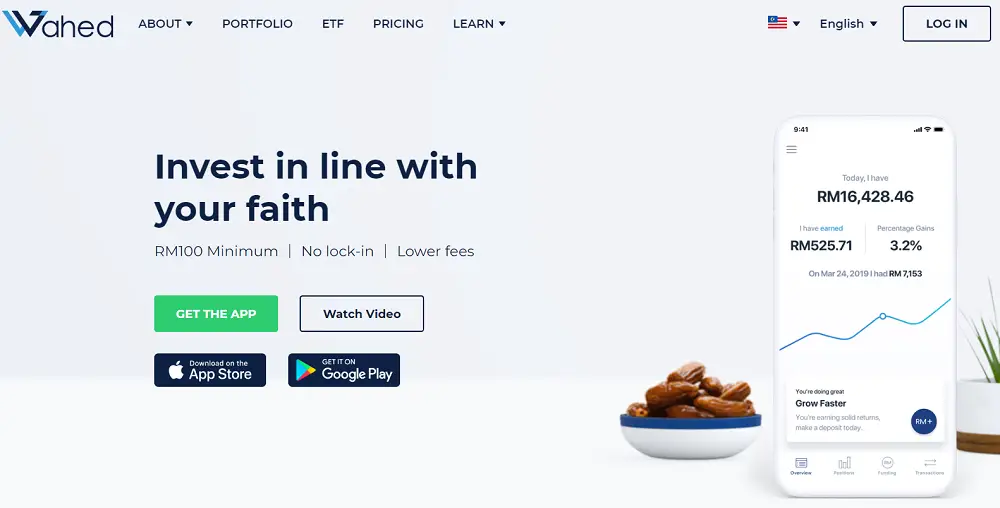 Also, known as wealth management platforms, these Robo-Advisors automate the process of money investment on behalf of the client.
Typically, Robo advisors invest in ETF (exchange-traded funds) automatically as they are less volatile than picking a single stock.
They usually invest based on the customer's financial goal and risk profile.
Why should you invest with a Robo Advisor
Just to be clear, Robo Advisor is only a tool to make investment on behalf of customers.
Like any investment, they can earn money or lose money. There's no guarantee win for investment.
However, Robo advisors are good for reasons below:
It is passive. Put in your desired investment fund and risk profile. Then, the system will take care of the rest for you.
It is easy. Users don't need to be knowledgeable in the stock market and finance.
It is cheap. Robo advisor platform management fees are typically less than 1% a year. For info, some unit trust fund in Malaysia charges up to 5% in sales charge.
What are the best Robo Advisors in Malaysia?
1. Wahed Invest
Wahed Invest is the first Shariah-compliant aka Halal Robo advisor platform. It charges 0.39% to 0.79% annual fee.
Based on this core principle, it only invests in Islamic and Shariah securities. Wahed Invest portfolios usually spread between the U.S as well as Malaysia's fund.
Another thing to note is that Wahed Invest strategy is typically slightly more conservative in comparison to StashAway. Hence, the funds chosen are usually less volatile in nature.
Wahed Invest requires a minimum initial investment of RM100.
2. StashAway
StashAway is the earliest Robo Advisor platform in Malaysia and charges the lowest annual fees among competition, at only 0.2% to 0.8%
The key features of StashAway are that it invests in foreign ETF primarily U.S fund. And they make investment decisions based on macroeconomic indicator data.
Other features of Stashaway including:
Unlimited transfers and withdrawals with no charges
Real customer support
Polished smartphone app for iOS and Android
And the best part, StashAway has no minimum initial investment. You can start with any amount of money to get a taste of Robo advisor.
BUT
I don't recommend to invest with Robo Advisors at current timing and turmoil
21. P2P Lending
P2P or peer to peer lending have been quite popular in the foreign market like the U.S and China.
P2P lending means individuals lend money directly to borrowers through online platforms (without going through banks). This makes it easier as borrowers can obtain loans without having to go through the strict requirements of banks.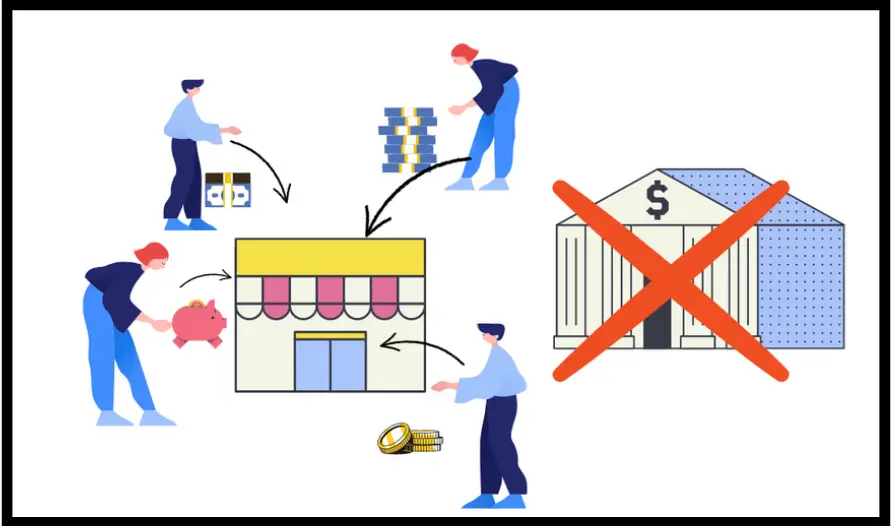 In order to secure loan faster, P2P borrower usually willing to pay a higher than usual interest rate.
It also means that lender able to earn an interest rate which is higher than the usual fixed deposit rate in the bank.
However, P2P lending can go very wrong when the system is not being governed and regulated. In fact, China had to totally ban online P2P lending in 2019 due to the large numbers of fraud cases.
Learning from the precedence, we recommend only invest with reputable platforms that put lenders' interest as the priority and vet through the borrowers.
This is extremely important as it greatly reduces our risk. Hence, I recommend only to invest with funding societies in Malaysia.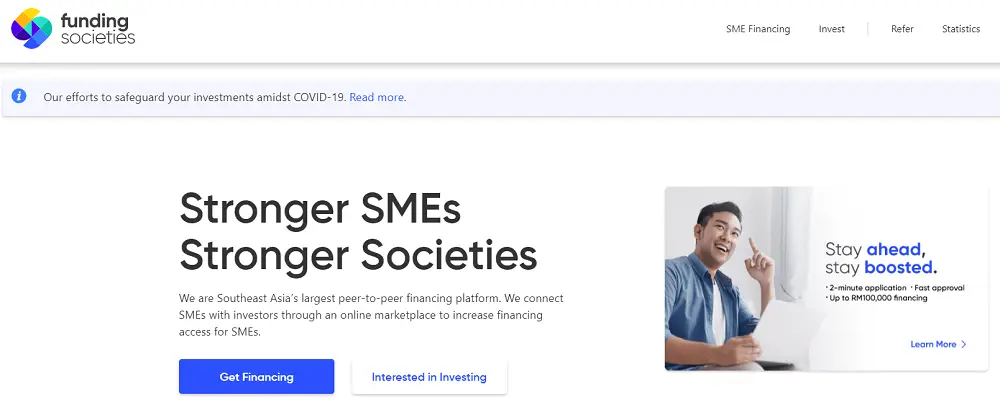 How to start investing in funding societies?
In general, Funding Societies' investment opportunities are higher in amount (usually up to RM1 million) and shorter in tenure (typically within 12 months).
Funding Societies has two forms of investments, namely Business Term Financing (money raised used as working capital, capital expenditures or business expansion) and Invoice Financing (sellers sell their future receivables to buyers to get immediate cash).
For Invoice Financing, investors will get their payment at the end of the financing tenure rather than monthly payments as it's much shorter ranging from 30 to 120 days as compared to Business Term Financing that ranges from 1 to 24 months.
To sign up and activate your account – minimum deposit of RM1,000.
Lowest amount to invest – RM100.
I don't recommend to turn on Auto-Allocation feature. Each investment should be carefully judged and filtered
BUT
Similar to Robo Advisors, I don't recommend to do P2P lending at current market condition. There are far too many disstressed business that could go buzz any time.
How to Make Money Online FAQ
Can I make money with online survey?
Yes, but it usually only earns you few cents or few ringgit per survey. Personally, I think it is a total waste of time and energy to do it. And there are many online scams that use the online survey as bait to lure people. It is not recommended.
Can I make money with data entry at home?
Yes, but just beware that there are many online scams that actually request you to pay them a fee first before they assign you for a job. Even if it is a real data entry job, the pay usually is extremely low. So, it is not recommended.
Can I make RM100 per day online?
Yes, RM100 per day can be achieved with blogging, selling on Lazada/Shopee, affiliate marketing, freelance copywriting and design.
How to make money online fast?
The best way to make money online fast is when involves an actual product for value exchange with your customers. For example, selling physical good on Lazada/Shopee, selling website, doing design for others.
Blogging and vlogging takes time to see a return of investment.
Can I make money online for free?
Yes, freelance writing is one of the best ways to generate immediate side income with zero investment needed.