Gaming on smartphone is getting more mainstream nowadays. E-sport is no longer exclusive for console or pc gamer.
Mobile games are getting better in graphics and competitive in nature with the rise of games like PUBG mobile, Mobile Legend, Garena Free Fire and many more. Competitive gamers are more demanding with their smartphone in order to get an edge over other gamers
Due to the increase in demand, there's a new emerging breed in the smartphone market – gaming phone, including Razer, Asus ROG, Xiaomi BlackShark, Nubia and so on.
Jump to our top gaming smartphone pick :-
How we pick the best gaming smartphone?
Gaming smartphones should have the best SoC (or in layman's term, CPU), great display screen, large battery, optimal cooling, updated software. Additional physical buttons for gaming is a plus point.
With all these requirements, the "best gaming smartphone" will not be "truly affordable".
Here, we split the gaming smartphones into 3 price categories. For gaming smartphones, our budget range will start at more than RM1500.
| | |
| --- | --- |
| Smartphone tier | Price range |
| Budget gaming smartphones | RM1500 – RM2000 |
| Mid-tier gaming smartphones | RM2000 – RM3000 |
| High end gaming smartphones | More than RM3000 |
Do note that we will only focus on reviewing gaming phones that are released in 2019 and 2020.
Without further ado, let us begin!
List of gaming smartphones in Malaysia
Here's a quick reviews of the gaming smartphones we have shortlisted:
Model
Quick Review
Price
Pocophone F2 Pro -6GB RAM
Best budget gaming smartphone out there. Full-stop. It is the cheapest gaming smartphone you can get in Malaysia. Recommended
Buy from RM1799
Pocophone F2 Pro – 8GB RAM
A slightly upgraded version of the Pocophone F2 Pro. It is a good upgrade if you can afford it.

Neutral

Buy from RM2199
NUBIA RED MAGIC 5G
China brand gaming smartphone, not well-known in Malaysia. But it comes with great gaming feature and accessories, worth to check it out.

Recommended

Buy from RM2450
ASUS ROG PHONE 2
Release in 2019, shipped with Snapdragon 855+. Huge battery, active cooling accessories, dual USB port and RGB lighting! Old but good. Neutral
Buy from RM2499
Black Shark 3 Pro
Comes with shoulder triggers, sleek design, 65W charging capability. Downside? It is really expensive for a gaming smartphone.

Not recommended

Buy from RM4199
Samsung Galaxy S20+
A Samsung flagship for gaming? Why not? But there's one big downside! Malaysians only can get the Exynos variant. Not recommended
Buy from RM3999
Apple iPhone SE
Cheapest iPhone with A13 Bionic chips. But also the smallest screen size across all iPhone models.

Not recommended

Buy from RM2199
Apple iPhone 11 Pro
Released in 2019. It's stable, supports Xbox and Sony Dualshock controller, buttery smooth makes it a great smartphone for gaming. However, its smaller screen, big notch and small battery lead to us to stick with Android gaming phone.

Recommended

Buy from RM4399
Best Budget Gaming Smartphone
1. Pocophone F2 Pro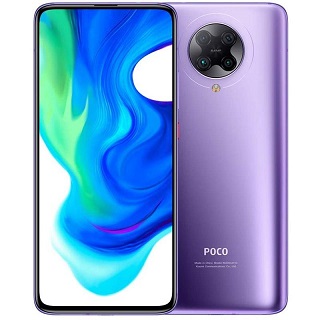 Pocophone F2 Pro is the best gaming phone under RM2000.
✔ Snapdragon 865
✔ Distraction-free full-screen display
✔ Super AMOLED screen
✔ Best value for money
There are hardly any contenders for the best budget gaming smartphone. Almost no smartphone manufacturers can make a phone with Snapdragon 865 but still maintain a reasonably low. We found that only Pocophone F2 Pro made it on the list!
Here is the full spec list for Pocophone F2 Pro:
Performance
Pocophone F2 Pro, equipped with the current top-of-the-line Snapdragon 865. It features a Corning Gorilla Glass 5, 6.67″ Super AMOLED Display with HDR10+ support, Wi-Fi 6 capability, 5G capability and a large 4700mAh battery.
Software support
Software-wise, it comes out of the box with the latest Android 10, MIUI 11. Xiaomi promised that this phone will be upgraded to the latest MIUI 12 soon. In short, Xiaomi is doing a fine job keeping the Pocophone F2 Pro updated.
What makes Pocophone F2 Pro the best budget gaming phone…
Pocophone F2 Pro features a true full-screen super AMOLED display, with the front camera being a motorized pop-up camera that only appears when needed. It gives the users the best full-screen gaming experience, P
As a gamer, especially competitive gaming like PUBG, you would not need to fear that the notch or the punch hole becomes a blind spot. There's no blindspot on Pocophone F2 Pro!
Did we mention that this Pocophone F2 Pro still features a 3.5mm headphone jack? It is because this is definitely something worth mentioning! Easy plug-and-play for the headphone is a huge trouble saver.
The combination of powerful Snapdragon 865 chipset, 6GB RAM, great screen, WiFi 6 support, headphone jack makes it a very compelling gaming phone.
Pricing
Furthermore, this phone is priced at only RM1799 for the 6GB RAM + 128GB ROM. Which is the biggest reason we are recommending it as the best cheap smartphone! For those who are willing to spend more than RM2000, can consider the 8GB +256GB ROM variant.
Xiaomi is still the king of budget smartphone in Malaysia. It is ideal for both leisure and serious gamers. Get Pocophone F2 Pro now.
Best Overall Gaming Smartphone Malaysia
2. Nubia Red Magic 5G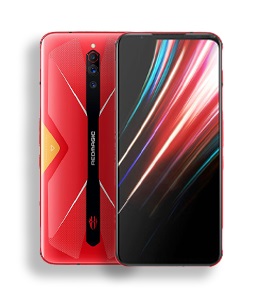 Nubia Red Magic 5G is the best gaming phone for hardcore gamers.
✔ Snapdragon 865, 8GB RAM
✔ 144Hz refresh rate display
✔ Shoulder trigger buttons, gaming-centric hardware
✔ Gaming-centric software
Next, we have Nubia RED Magic 5G, ASUS ROG PHONE 2, Pocophone F2 Pro (8GB + 256GB Variant), and even Apple iPhone SE for the mid-tier gaming phone
We have done a side-by-side comparison for the phones mentioned above:
NUBIA RED Magic 5G
ASUS ROG Phone 2
Pocophone F2 Pro
Apple iPhone SE
SoC
Qualcomm Snapdragon 865
Qualcomm Snapdragon 855+
Qualcomm Snapdragon 865
Apple A13 Bionic Chip
GPU
Adreno 650
Adreno 640
Adreno 650
Apple GPU
Software
Android 10, Redmagic 3.0
Android 9, ROG UI (upgradable to Android 10)
Android 10, MIUI 11
Apple iOS 13
SIM Support
Dual-SIM, nano SIM
Dual-SIM, nano SIM
Dual-SIM, nano SIM
Single-SIM, nano SIM
Storage
128GB, UFS 3.0
128GB, UFS 3.0
256GB, UFS 3.1
128GB, NVMe
RAM
8GB
8GB
8GB
3GB
IP Rating
none
none
none
IP67
Screen
AMOLED, 1080 x 2340 pixel, 6.65″, 144Hz refresh rate
AMOLED, 1080 x 2340 pixels, 6.59″, 120Hz
Super AMOLED, 1080 x 2400 pixel, 6,67″
Retina IPS LCD, 750 x 1334 pixels, 4.7″
Back Camera
Triple Camera Module,
64MP main ,
8MP ultrawide ,
2MP macro
Duo Camera Module,
48MP main,
13MP ultrawide

64MP main,
5MP telephoto,
13MP ultrawide,
2MP depth
12MP single camera
Front Camera
8MP
24MP
Motorized pop-up 20 MP
7MP
Wi-Fi capability
Wi-Fi 802.11 a/b/g/n/ac/6
Wi-Fi 802.11 a/b/g/n/ac/ad
Wi-Fi 802.11 a/b/g/n/ac/6
Wi-Fi 802.11 a/b/g/n/ac/6
NFC
Yes
Yes
Yes
Yes
3.5mm headphone jack
Yes (32-bit)
Yes (24-bit)
Yes (24-bit)
No
Battery
4500mAh battery with 55W fast charging
6000mAh battery with 30W fast charging
4700mAh battery with 30W fast charging
1821mAh battery with 18W fast charging
Fingerprint sensor
Under-display, optical
Under-display, optical
Under-display, optical
Home button
Price
RM2450
RM2499
RM2199
RM2199
We know there is one questionable choice in our list, but hear us out.
You might be wondering why we choose iPhone SE for gaming? Well, Apple AppStore has the largest gaming app collection and iPhone SE has a powerful A13 Bionic chipset. iPhone SE 128GB only cost RM2199. So we wish to keep users aware of such a cheap gaming iPhone option actually available.
Performance
Released this year, Qualcomm Snapdragon 865 is the best SoC in the market. Both Nubia RED Magic 5G and Pocophone F2 Pro uses Snapdragon 865. So, gamers would not need to worry about the performance of these two smartphones.
Just slightly behind Qualcomm Snapdragon 865 would be the Apple A13 Bionic Chip. Based on a performance test done by Android Authority, Apple A13 Bionic single-core performance is still better than Snapdragon 865. But the multicore score is slightly poorer than Snapdragon 865.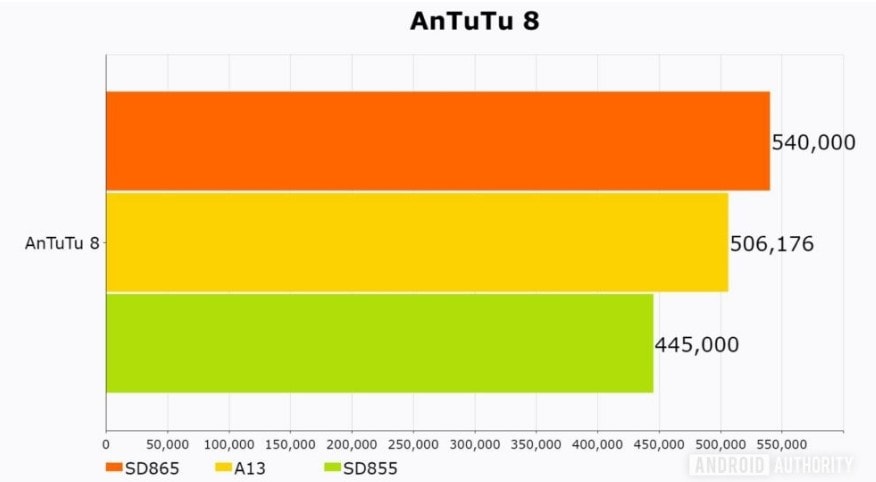 What about Qualcomm Snapdragon 855+? Well, it is an overclocked version of Qualcomm Snapdragon 855. An overclocked Snapdragon 855 is still lag behind Snapdragon 865. Besides, more heat will be generated due to overclocking .
Clearly the winner in performance wise is: Nubia RED Magic 5G and Pocophone F2 Pro
What makes Nubia Red Magic 5G the best overall gaming phone…
Gaming-centric hardware
The first and most important feature is the built-in shoulder trigger button. It is the game-changer. It improves gaming control and provides a more ergonomic holding posture for PUBG mobile players. Hooray for the claw-style gamers~!
It has dedicated gaming accessory – the Magic Adapter. This adapter lets users play the game and charging at the same time without any wire dangling with your finger. And it has 100MB ethernet port for a lag-free, low ping gaming session. Simply insane!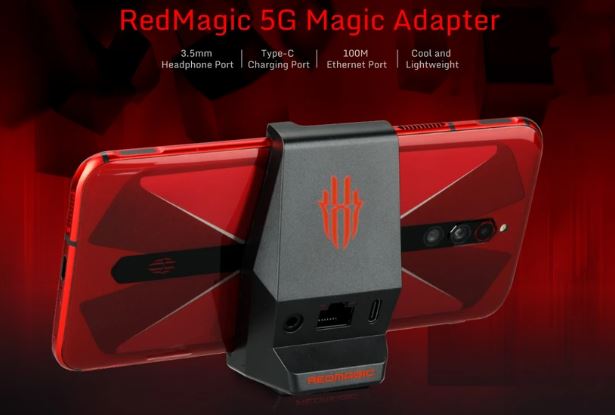 Nubia Red Magic has a built-in fan for active cooling too. Though it is a bit gimmicky, it does help to reduce 2-3 degree Celcius on average.
Besides, Nubia Red Magic has a big and fast UFS3.0 8GB RAM. And it has an FHD AMOLED 144Hz screen. Such a high refresh rate used to be only available on a desktop gaming monitor.
On top of that, it comes with dual stereo speaker and a 3.5mm headphone jack that supports a 32-bit audio output. Good news for gamer and audiophile!
Gaming-centric software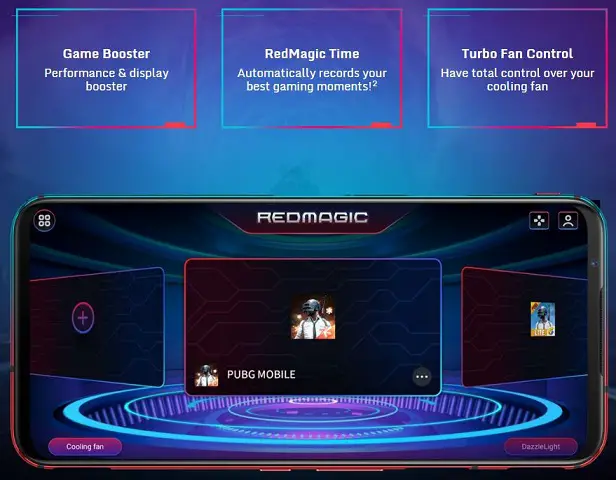 Gaming mode is one of the unique features on Android customized OS. Red Magic has gaming-friendly function including game booster, gaming recording and turbofan control.
Considering all the criteria above, Nubia Red Magic 5G is no doubt the best value for money gaming phone in Malaysia. Fellow Malaysia hardcore gamers, grab your Nubia Red Magic 5G now.
Best High-End Gaming Smartphones
3. iPhone 11 Pro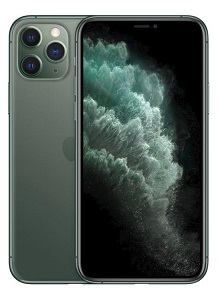 iPhone 11 pro is the best high-end gaming smartphone for Malaysians.
✔ Super Retina 120Hz touch-sensing display
✔ A13 Bionic
✔ iOS with great gaming ecosystem
Sorting out high-end gaming smartphones is not an easy job. There are so many premium smartphones on the market, and not all of them are suitable for gaming! Regardless, we have hand-picked a few smartphones that in our opinions are good for gaming.
Our shortlisted high-end gaming phones are Black Shark 3 Pro, Samsung Galaxy S20+, and iPhone 11 Pro. Let's check out the side by side comparison below.
Black Shark 3 Pro
Samsung Galaxy S20+
Apple iPhone 11 Pro
SoC
Qualcomm Snapdragon 865
Samsung Exynos 990
Apple A13 Bionic Chip
GPU
Adreno 650
Mali-G77 MP11
Apple GPU
Software
Android 10
Android 10, One UI 2
iOS 13
SIM Support
Dual SIM, nano SIM
Hybrid SIM, nano SIM
single SIM or eSIM
Storage
256GB
128GB, external SD support
64GB, NVMe
RAM
12GB
8GB
4GB
IP Rating
none
IP68
IP68
Screen
AMOLED, 7.1″, 90Hz refresh rate
Dynamic AMOLED 2X, 6.7″, 120Hz, HDR10+
Super Retina XDR OLED, 6.5″, HDR10, 120Hz touch-sensing
Back Camera
Triple camera ,
64 MP main ,
13 MP ultrawide ,
5 MP depth
Quad camera,
12 MP main,
64MP telephoto,
12MP ultrawide,
0.3MP depth
Triple camera,
12MP main,
12MP ultrawide,
12MP telephoto
Front Camera
20MP
12MP
12MP
Wi-Fi capability
802.11 a/b/g/n/ac/6
802.11 a/b/g/n/ac/6
802.11 a/b/g/n/ac/6
NFC
(no information)
Yes
Yes
3.5mm headphone jack
Yes
No
No
Battery
5000mAh, 65W fast charging
4500mAh, 25W fast charging
3969mAh, 18W fast charging
Biometric Sensor
Fingerprint, under-display, optical
Fingerprint, under-display, ultrasonic
Face ID
Price
RM4199
RM3999
RM4399
Performance
If we are just looking at the raw performance from the SoC and RAM size, then Black Shark 3 Pro equipped with the Qualcomm Snapdragon 865 processor and 12GB RAM offers the best performance amongst the listed smartphones, closely followed by Samsung Galaxy S20+ which is equipped with the Samsung's own Exynos 990 SoC and 8GB RAM.
Released a year earlier, the performance on Apple A13 Bionic Chip is slightly at disadvantage but Apple iOS optimization would still provide a smooth gaming experience.
All three phones real world performance would be a tie.
Software support
Apple, on the other hand, is well known for keeping their phones up-to-date and have very long software support. You can expect the iPhone 11 Pro to receive iOS updates for another 4-5 years.
What makes iPhone 11 Pro the best high-end gaming phone
Getting a premium smartphone with a price tag of over RM3000 to RM4000+ solely for gaming feels a bit of a waste.
No matter how hard we try to justify it, we don't think it's wise to spend that much on a gaming phone when there is already cheaper option out there, the Nubia Red Magic at RM2450.
Therefore we pick iPhone 11 Pro as the best high-end gaming phones that can be your daily driver and do not sacrifice your gaming experience.
Hardware and Software Integration
Apple A13 Bionic chip may not be the most powerful chip right now. It is already almost one year old. We know the upcoming Apple iPhone 12 would definitely come with a better and stronger chip. 
But we can't deny that the A13 is still a very capable chip that works almost PERFECTLY with iOS due to Apple's closed-loop ecosystem. 
Game developers can optimize the game for iOS more easily and efficiently. As opposed to Android, developers seldom tweak their game specifically for any Android phone model. This scenario and advantage of iOS make the iPhone 11 Pro or any apple device more performant and get better gaming experience. Example: PUBG mobile can run smoothly on the new iPhone SE with HD and high FPS options.
In gaming, especially competitive gaming, stable gaming experience means everything. Still have doubt? Check out the photo below in Malaysia PMCC 2019  (PUBG Mobile Campus Championship Malaysia).
Have you noticed how every single of the players in the photo is using iPhone 8/7? This is a common scene in e-sport as well as the streaming community. Just a note that our very own local Mobile Legend streamer, Soloz is using an iPhone too. 
Well, it is not all good for the iPhone.
It has its shortcomings too, like poor heat dissipation and low battery capacity. But competitive gamers still prefer to stick with an iPhone speaks a lot for its credibility as a gaming phone.
iPhone 11 Pro is overall more versatile and its appearance is more suitable for daily use. If you're a working adult, it could be a bit awkward to carry a Black Shark 3 or Asus ROG into a business meeting 😜.
We could sum up that the iPhone is a good investment if you plan to spend some good money on a reliable gaming handphone. Get your iPhone 11 Pro now.
Honorable mention- Best gaming smartphone under RM1000
4. Redmi Note 9 Pro
Redmi Note 9 Pro with 6GB ram and 129GB from is the best gaming handphone under RM1000 in Malaysia. It is worth noting that the Redmi Note 9 Pro uses Snapdragon 720G of 8nm architecture. It is considered an upper-mid-range chipset.
The gaming experience on Redmi Note 9 Pro is overall great. At the same time, it has a better than average camera. It is a pretty good bargain for under RM1000.
Last but not least, it has a big battery size of 5020mAh too. Get a Redmi note 9 Pro.
Competition
Asus ROG 2 vs Nubia Red Magic 5G
ASUS is notorious for abandoning Android updates on its smartphone and updates, even on flagship smartphones. Zenfone 5 only got an Android 9 upgrade, and it is confirmed that Android 10 will be the last Android upgrade for Zenfone 5z from Android 8.
We would like to love the Asus ROG 2 but it is not recommended to buy any old Asus handphone model. You should probably wait for ROG 3.
iPhone SE vs Nubia Red Magic 5G
iPhone SE is the cheapest iPhone ever with A13 chipset. You practically get the same raw performance as iPhone 11. But iPhone SE only comes with 3Gb RAM while iPhone 11 has 4GB RAM. Regardless, it can run most games on HD with high FPS without problem.
BUT! We think the screen size is literally too small for today's gaming standard. So, it is a big NO for us. And the 1821mAh battery size is another big NO.
BlackShark 3 Pro vs iPhone 11 Pro
BlackShark 3 Pro ticks every box of a perfect gaming phone. It's powerful, huge screen, huge battery, comes with shoulder trigger buttons and with insane 12 GB RAM (more than my laptop RAM). 
But the high price tag makes it an obsolete option. If you have some serious love for Xiaomi phones, just go for it.
Samsung S20+ vs iPHone 11 Pro
Samsung S20+ is our almost perfect high-end gaming phone. We decided that Samsung flagship series like S20 and Note 20 are just not a good buy in Malaysia.
We think that it's unfair for Malaysians to get Exynos 990 chipset and other countries can get Snapdragon 866. We're paying the same price but getting a different treatment. This situation has been forever and it must be stopped.
iPhone 11 Pro Max vs iPhone 11 Pro
iPhone 11 Pro Max has a bigger screen which enables a slightly better gaming experience compared to iPhone 11 Pro.
I bet those who can afford the iPhone 11 Pro Max won't bother to read our reviews anyways.
For those who care for your hard-earned money, we think there's really no need to spend the extra money during this pandemic crisis. And the iPhone 11 Pro screen size is just nice.
But, if you have the money, go for it. 
What do you think?
I would love to know what's your opinion on our best gaming phones to buy in Malaysia. Let me know what other gadget you would like me to review.
Check out our reviews on the best budget smartphones, best Xiaomi phones and best Oppo phones in Malaysia too.