Celcom vs Maxis vs Digi, Digi vs U Mobile, who will win the best postpaid plan in Malaysia in 2022? 
In general, mobile postpaid plans in Malaysia tend to be more expensive than mobile prepaid plans. Therefore, I think postpaid plans are only suitable for a small percentage of people with specific requirements. For example, business users who prefer the billing system of postpaid mobile plans.
Which postpaid plan is the best in Malaysia?
The best postpaid plan in Malaysia is Celcom Mega 128 which has unlimited data at 15Mbps, unlimited calls, 20GB hotspot and RM0.20 per SMS. 
And Celcom has the best network coverage in Malaysia, especially for rural areas. Hence, it is the best choice for most Malaysians regardless of location.
The SMS charges are indeed a big letdown when the plan itself already costs RM128. But this should not be a deal-breaker since most people don't use SMS anymore.
Let's check out the 4 best postpaid plans in Malaysia:
Table comparing the top postpaid plans in Malaysia
| | | | | | |
| --- | --- | --- | --- | --- | --- |
| Model | Price, RM | Data, GB | RM per GB | Family Line | Freebies |
| Celcom Mega 128 | 128 | 70 | 1.83 | RM40/month – 6 lines | Rebate RM200 |
| Maxis Postpaid 128 | 98 | 50 | 1.83 | RM48/month – 1 line | Rebate RM200 |
| Digi Postpaid 60 | 60 | 30 | 2.00 | RM20/month – 6lines | Free 10GB monthly, unlimited social |
| U Mobile | 68 | 0 | – | – | |
---
1. Celcom Mega 128
Best Unlimited Data Postpaid Plan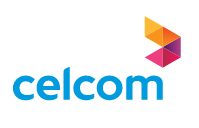 Check on Celcom Check on Shopee
The Celcom Mega 128 is the best unlimited data postpaid plan because it is the only postpaid plan in Malaysia that offers unlimited internet. But the internet speed will be capped at only 15Mbps. Upgrading to the Celcom Mega 158 package will give you a speed boost up to 20Mbps.
For information, Maxis and Digi don't provide unlimited data postpaid plans anymore. 
Only U Mobile is still providing unlimited data starting from RM68 per month. But U Mobile has significantly poorer network coverage than Celcom.
We all know that the amount of mobile data will only be meaningful if we have sufficient network coverage. So, mobile network coverage and 4G coverage is one of my top priorities when it comes to ranking the best postpaid plan in Malaysia.
According to the OpenSignal latest mobile network experience report, the Celcom network emerges as the top performer in 4G network coverage. And Celcom has always been the best in terms of 4G availability and 4G network coverage.
Other features of the Celcom Mega 128 postpaid plan include:
Unlimited Call
Unlimited full HD video streaming
Unlimited gaming
Unlimited Music Streaming
20GB mobile hotspot
Unfortunately, this Celcom postpaid plan does not offer free SMS. Each SMS will cost 20 cents. So, if you're still a regular SMS user, then the Celcom postpaid plan doesn't suit you.
One benefit of using the Celcom postpaid plan is you can add up to 6 family lines at RM40 per month. You can choose between 30GB high-speed internet or unlimited internet with a 5GB mobile hotspot, speed cap 6Mbps. If you have many family members, it could be a good deal.
Plus, now Celcom offers an RM200 rebate for online sign up for the Celcom Mega postpaid plans which will reduce your actual monthly phone bill.
Other perks that included the Celcom Mega postpaid plan but are less important:
Free iQiyi for 6 months
Free iTTV for 1 month
Celcom priority services
Reservation for preferred numbers
Extended 45 days credit payment term
RM21 discount per month for Celcom Home Fibre
As a result, Celcom Mega's postpaid plans are excellent, flexible, and could save you a significant amount of money if you take advantage of its RM40 family plan.
2. Maxis Postpaid 98
Best Postpaid Plan for SMS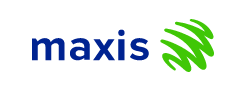 Check on Maxis Check on Shopee
Maxis Postpaid 98 is the best postpaid plan that comes with 50GB mobile data, unlimited calls, unlimited SMS and provides up to 2 share lines.
Maxis' network coverage is slightly behind Celcom's. But it often ranks at the top for video and gaming experience. It has great download speed and low latency. Low latency is a very important factor for mobile gamers. 
Nonetheless, you should download the OpenSignal mobile app to check the Telco performance in your area because network performance may vary at different locations.
The advantage of the Maxis Postpaid Plan is its unlimited calls and SMS in comparison to Celcom's postpaid plan. Another advantage of it is it can be added an extra 10GB data per month for only RM10. This makes its data cost per gigabyte much cheaper than Celcom.
Other bonus features for Maxis postpaid plans:
Free access to Sooka VIP+ Sports
Free 30-day access to Viu, iQiyi, WeTV, and iFlix.
And Maxis also offers an RM200 rebate for online registration of the Maxis Postpaid Plan.
3. Digi Postpaid 60
Best Cheap Family Postpaid Plan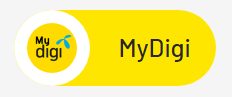 Digi Postpaid 60 is the best postpaid plan for families. Because its family share line starts from only RM20 per month which is the cheapest among Digi, Maxis and Celcom.
The Digi Postpaid 60 offers unlimited calls, 10 cents per SMS and 30GB of high-speed internet. Most importantly, it comes with 10GB of free mobile data per month.
And it has unlimited high-speed internet for social apps like TikTok, Instagram, Twitter and Facebook. But this bonus feature is only valid for a 12 months period.
So, the Digi Postpaid 60 offers really good value as most of our activities today revolve around social media, gaming and video. Since social media internet usage is unlimited, you can allocate more data for YouTube and gaming.
Furthermore, Digi's family postpaid plan is the most flexible. It has 3 packages available, namely:
Family 20 – RM20 for 10GB data, unlimited calls and, RM0.10/SMS
Family 30 – RM30 for 25GB data, unlimited calls and, RM0.10/SMS
Family 45 – RM45 for 50Gb data, unlimited calls and, free 300 SMS
Digi Postpaid 60 is an affordable option for someone looking for a postpaid plan, as long as their area is covered by the Digi network.
4. U Mobile GX68
Cheapest Unlimited Postpaid Plan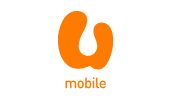 Check on U Mobile Check on Shopee
U Mobile GX68 is the cheapest unlimited postpaid plan in Malaysia. But the cheapest postpaid plan may not be good enough if the network coverage is poor.
Although U Mobile has been continuously expanding over the years, its network coverage is still far behind other telcos in Malaysia. Please refer to the chart below from OpenSignal.
As you can see, the 4G coverage experience only scores 7.2 which is far behind 9.0 of the Celcom network.
Nevertheless, if you're using it in a city like Klang Valley, the problem with the lack of network coverage should be reduced.
The U Mobile GX68 has no speed limit, whereas the Celcom Mega 128 has a speed cap of 15Mbps.
But it only has 5GB of hotspot data. So this plan is not suitable for those who need lots of hotspot data.
Overall, U Mobile GX68 is a very attractive unlimited internet postpaid plan. However, the lack of 4G network coverage is an important factor that you need to take into consideration before switching to the U Mobile network.
---
Conclusion
In Malaysia, you can choose from a huge variety of mobile postpaid plans, but most of them are still more expensive than what prepaid plans offer. I am not a fan of the postpaid plan given the current market pricing and condition. 
I will only recommend getting a postpaid plan if you are subscribing to the iPhone plans as a means of buying an iPhone with installment.