Celcom vs Maxis vs Digi vs U Mobile, who will crown the best postpaid plan in Malaysia 2020? I have done a very thorough postpaid plans comparison and decided that Yoodo RM110 is the best postpaid plan for most Malaysian users.
Why and when should you use a postpaid plan in Malaysia
Given the current state of markets, I don't find many reasons to use a postpaid plan except for unusual consumption behaviour, particularly on data. Basically, there is always a cheaper alternative prepaid plan that matches or outvalue a similar price point postpaid plan. One should only use postpaid plan when he/she is subjected to circumstances as below:
Mobile data is the only point of internet access, no wifi at home or office.
Heavy usage with mobile hotspot (a.k.a tethering), more than 50GB tethering per month
You plan to get an iPhone through postpaid plan subscription. I have compare the best iPhone plans available in Malaysia in another article.
If you fall into such category, then it is worth to take postpaid plans above RM100. Otherwise, I don't recommend anyone to subscribe to postpaid plans.
I will run through postpaid plans at different price ranges and explain the pro and cons. Let's start with the postpaid plans above RM100.
The best postpaid plan below RM150- Yoodo 110
Yoodo RM110 package gives a whopping 100GB and 2000 minutes call time to all networks. No limit on tethering and it has the cheapest price per gigabyte ratio among premium plans.
Based on the comparison below, I strongly recommend anyone who needs a lot of data and tethering to take Yoodo RM110 package (100GB+2000 minutes call time).
Telco
MaxisONE 158
Digi Infinite 150
Celcom Platinum
U Mobile P139
Yoodo
Price
RM158.00
RM150.00
RM148.00
RM139.00
RM110.00
Data
50GB
unlimited
30GB weekday,
30GB weekend
unlimited
100GB
Price per Gigabyte
RM3.16
–
RM2.47
–
RM1.10
Free Calls and SMS
-unlimited calls and SMS to all networks
-unlimited calls
-1000 free SMS
-unlimited calls and SMS to all networks
-unlimited calls to all networks
-2000 mins to all networks
Call Rates
–
–
–
–
–
SMS Rates
–
10sen/sms
–
10sen/sms
–
Extra Features
-free family roam for all share lines
-infinite tethering
-free 2 monthly privileges with contract
-free internet roaming in 9 ASEAN countries
-free 100GB Video Walla
-free anydayGB
-3GB roam data
-50GB mobile hotspot
–
Operator
Maxis
Digi
Celcom
U Mobile
Celcom
Yoodo is included in my list because it fits as both a prepaid and postpaid plan. This plan simply blows every other competition out of the water with its much cheaper pricing and good network coverage that runs under Celcom. Check out my detail explanation on network performance of different Telco in Malaysia to learn more.
Under limited data category, it totally dominates over competition like MaxisONE 158 plan and its parent company Celcom Platinum plan which only provide 50GB and 60GB separately.
MaxisONE 50GB for RM158 per month is ridiculously pricey.
Celcom Platinum's 60GB is rather interesting with free anydayGb (worth rm10 but it should be free in the first place) that merge weekend/weekday data and 2 monthly privileges to choose among free Lazada voucher, GSC ticket or app store credit (worth RM20+). It drives down the actual cost of Celcom Plan to RM128. The downsides are these freebies only last as long as 12 months and not as much data as Yoodo.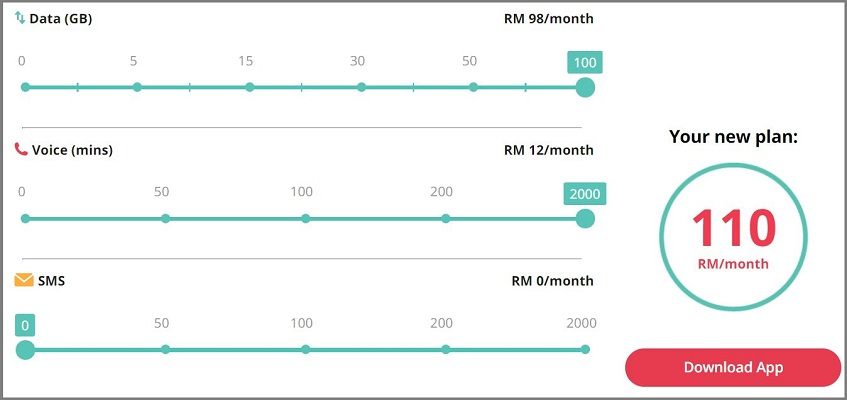 Yoodo gives 100GB of data that you can use an average of 3.33 GB every day. Wondering how much data is 3.33GB, I have made a chart below based on Androidcentral's data consumption guidelines.
For 3.33GB per day, you can stream:
| | | | |
| --- | --- | --- | --- |
| Activity (Spotify, Apple music) | Hours | Activity (Youtube, Viu, iflix) | Hours |
| Low quality music | 78.3 | 240-360p video | 10.8 |
| Normal quality music | 46.2 | 480p video | 4.7 |
| High quality music | 28.3 | 720p video | 3.7 |
The best part? There are also no tethering restrictions or weekday/weekend allocation. It is ideal for anyone who constantly works on the go and has no consistent wifi access.
You can always keep the mobile hotspot turned on, connect your laptop to the hotspot and do some serious amount of work, eg: online research, email, team meeting, skype video call etc. No worries to deplete the data as long as you are not using it to watch 24 hours of Youtube.
If you're keen on using this service, currently Yoodo is running a promo which gives free RM20 credit upon SIM card activation. Quickly grab this promo(ios/android) while it still lasts.
Upgrade pick-Digi Infinite 150

Digi Infinite 150 is the one and only truly infinite plan in Malaysia. No limit on calls, no limit on mobile hot spot, and free 1000 SMS
I only recommend this postpaid plan for those who are "abusive" over internet usage or one who doubles it as house broadband plan due to not subscribing to any home broadband service, eg: Unifi, Time, or Maxis Fiber. However, it's always worth to get a home broadband if you want a stable internet connection. Check out my broadband review to help you select the ideal service provider.
It is not an effective upgrade for anyone who needs less than 100GB per month because we all know that Digi network coverage is behind of Maxis and Celcom. Unlimited data is very tempting but internet performance is still subject to the network coverage issue. So, ensure your workplace or house is well covered under Digi area by checking with OpenSignal app.
There is no competition for Digi under unlimited data category. U Mobile P139 is a no-go for few reasons:
50GB mobile hotspot limitation (no point of getting unlimited data)
0 free SMS
Poorest network coverage
Nothing much to comment on the Digi Infinite 150 plan, everything is infinite as long as the network coverage is good and not congested. Watch Youtube all day long, download 24/7, work 24/7.
The limitation is on you now, not Digi!
The best postpaid plan below RM100 – Celcom Gold Plus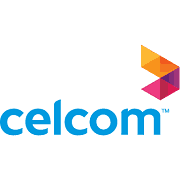 Celcom Gold Plus offers unlimited calls and SMS, 40Gb data in total and comes with good value monthly privileges.
Celcom Gold Plus appears to be the most promising postpaid plan under this price range.
Telco
U Mobile P99
Celcom Gold Plus
Unifi mobile
MaxisONE 98
Digi Infinite 100
Price
RM99.00
RM98.00
RM99.00
RM98.00
RM100.00
Data
unlimited
20GB weekday,
20GB weekend
unlimited 4G LTE
15GB weekday,
15GB weekend
unlimited (10Mbps)
Price per Gigabyte
–
RM2.45
–
RM3.27
–
Free Calls and SMS
-unlimited calls to all networks
-unlimited calls and SMS to all networks
-unlimited calls and SMS to all networks
-unlimited calls and SMS to all networks
-unlimited calls to all networks
-free 300 SMS to all networks
Call Rates
–
–
–
–
–
SMS Rates
10sen/sms
–
–
–
10sen/sms
Extra Features
-3GB roam data
-30GB mobile hotspot
-free one monthly privileges with contract
-free anydayGB
-free 100GB Video Walla
-10GB LTE hotspot
-free family roam for all share lines
-20GB mobile hotspot
Operator
U Mobile
Celcom
Unifi mobile
Maxis
Digi
However, all Celcom postpaid plans advertised are confusing as hell with so many add-on features. I have further consulted with their customer support to confirm the features available.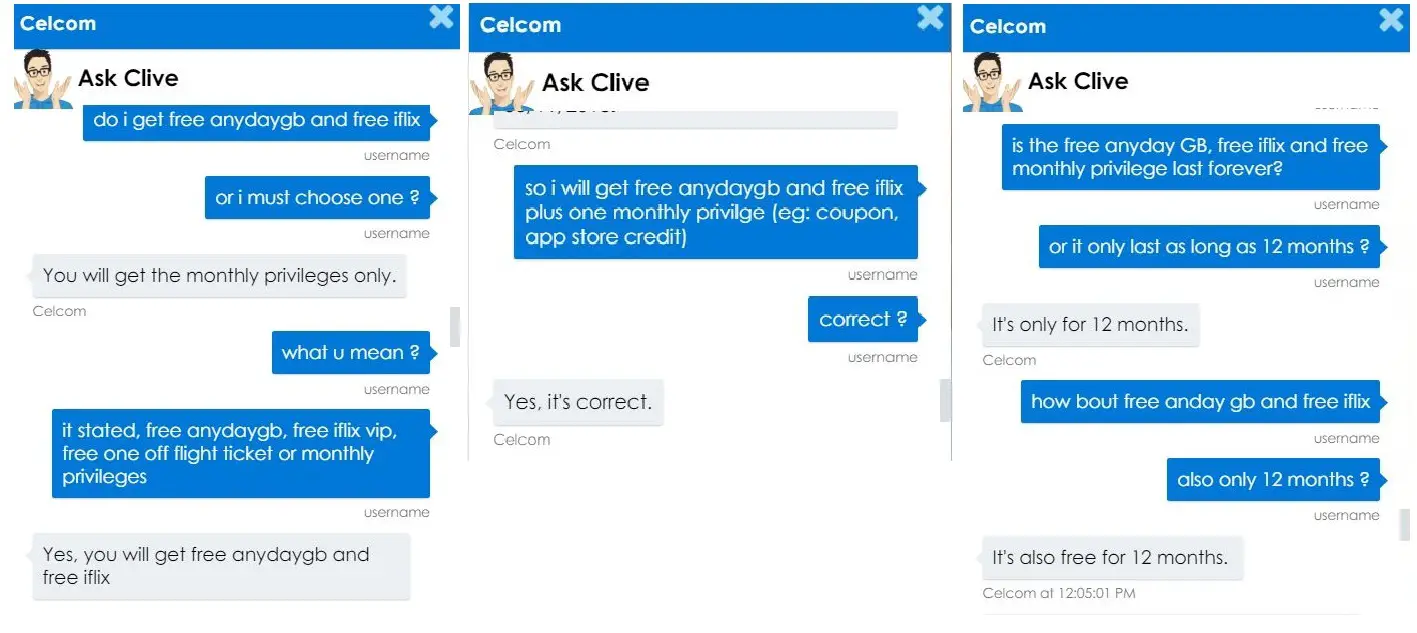 Ironically, when you compare Celcom Gold Plus and Platinum, you find that Celcom Gold Plus's price per gigabyte is in fact marginally cheaper at only RM2.45 per GB. With this package, you get free anydayGB, iflix access worth RM10, one monthly privilege worth RM10, and same free 100GB Video Walla as Platinum package. (something wrong with Celcom Sales Strategy?)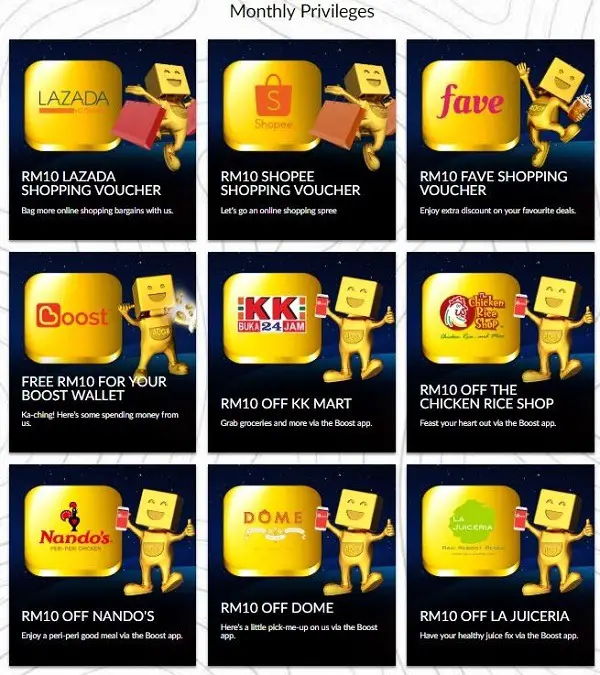 The monthly privileges consist of useful vouchers like Lazada, Boost & Fave which you can easily redeem them and spend elsewhere. It indirectly reduces your actual cost for owning this package to as low as RM70+ now.
At this price point, all three Digi, U Mobile and Unifi Mobile's unlimited plans come with a restriction on mobile hotspot which makes them less favourable compared to Celcom Gold Plus's free-to-tether 40GB data.
If you plan to use it solely on the mobile phone (no hotspot/tethering), then Celcom Gold Plus 100GB Video Walla easily caters for the biggest data killer(video app like Youtube) on smartphones.
You can totally forget about MaxisONE 98 because no one should pay RM98 and still get weekday/weekend data split.
As mentioned before, the biggest downside of Celcom Gold Plus plan is all the freebies only last as long as 12 months and you're tied to a contract. As a wise consumer, you can grab this offer while it still lasts and jumps ship when the contract ends!
The best postpaid plan below RM60 – Xpax XP50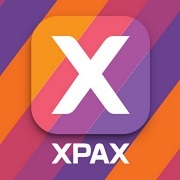 Xpax XP50 gives unlimited free calls and 10GB mobile data. It is the best among the other plans RM60 plans but I don't recommend because there are better prepaid plans available.
As you can see from table below, postpaid plans below RM60 except redONE are competing for unlimited call time feature. These are the entry price point to get unlimited calls on postpaid plans. There are cheaper alternative postpaid plans available in the market with unlimited calls but i did not include them in the comparison as the mobile data provided is much lesser.
Telco
Hotlink Flex 60
Xpax XP50
Digi Postpaid 58
redONE Amazing 48
U Mobile P48
Price
RM60.00
RM50.00
RM58.00
RM48.00
RM48.00
Data
10GB
10GB
5GB weekday, 5GB weekend
15GB
5GB
Price per Gigabyte
RM6.00
RM5.00
RM4.83
RM3.20
RM9.60
Free Calls and SMS
-unlimited calls and SMS to all networks
-unlimited calls to all networks
-unlimited calls to all networks
-unlimited calls to redONE
-free 200 mins to all networks
-unlimited calls to all networks
Call Rates
–
–
–
15sen/min
–
SMS Rates
–
15 sen/sms
10sen/sms
10sen/sms
8sen/sms
Extra Features
-24 months contract if you want a free phone
–
-1GB internet rollover
–
-Extra 5GB video streaming
Operator
Maxis
Celcom
Digi
Celcom
U Mobile
The target group for this package is working adults who call a lot and need a fuss-free budget postpaid plan with plenty of data.
In this price range, Xpax XP50 by Celcom offers the best value among all of them considering their good network coverage and being the second cheapest plan in the list. U Mobile is slightly cheaper but its 5GB data and poor network performance is pale in comparison to Xpax.
However, I do not recommend Xpax XP50 because prepaid plan Ookyo cost only RM30. On the other hand, Ookyo comes with 5GB data, unlimited 4 apps, RM8 add-on for unlimited calls and SMS beats every postpaid plan below RM60.
If you're uncomfortable with Ookyo VPN or does not like the restriction of 4 apps, get TuneTalk Vibe+ 30, RM28. With only RM28, you get 12GB data + 4GB data each month when you top up. The only disadvantage is you have limited 40 minutes free call time. By the way, you also earn Big Points at the same time that can be used to redeem Air Asia flight ticket. *updated that both TuneTalk Vibe and Ookyo plan no longer available.
Overall, I think TuneTalk CUN 28 & 48 plans are the best value for money budget mobile phone plan in Malaysia right now. You can explore more option in my best Malaysia prepaid plan recommendation article.
Share your thoughts with me and leaves a comment below. If you like this article, please share it or tweet it.