In this article, I will be sharing my review and experience and of using the Cosmo Prime Air Purifier for the past 2 weeks. Cosmo Prime is a relatively new air purifier brand in the market and is founded in Singapore.
Overview of Cosmo Prime Air Purifier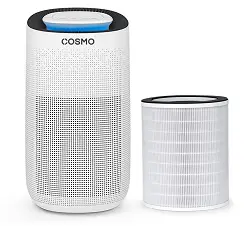 Cosmo Prime air purifier generates a strong airflow of 400 m3/hr and purify the air through a HEPA 13 filter and activated carbon filter. It is a good choice for users who want peace of mind because Cosmo offers a good 5 years warranty.
Features highlight:
Modern minimalist design
HEPA 13 Filter, 99.97% filtration
400m3/hour max airflow
Control with smartphone
Particle count indicator
Easy to use
5 years warranty
---
For this review, I will cover four different aspects of the Cosmo Prime air purifier as below:
Purchase and Delivery
The purchase process is pretty seamless. I visited my.cosmoairpurifier.com, added the item to the cart, filled up delivery details and made payment. Afterwards, I have received confirmation of order within seconds. The whole process is smooth and frictionless.
What amazed me is the efficiency and speed of delivery. On the same day, I received notification from DHL that the air purifier has been picked up. To be honest, I was a bit surprised that the air purifier is delivered from Singapore.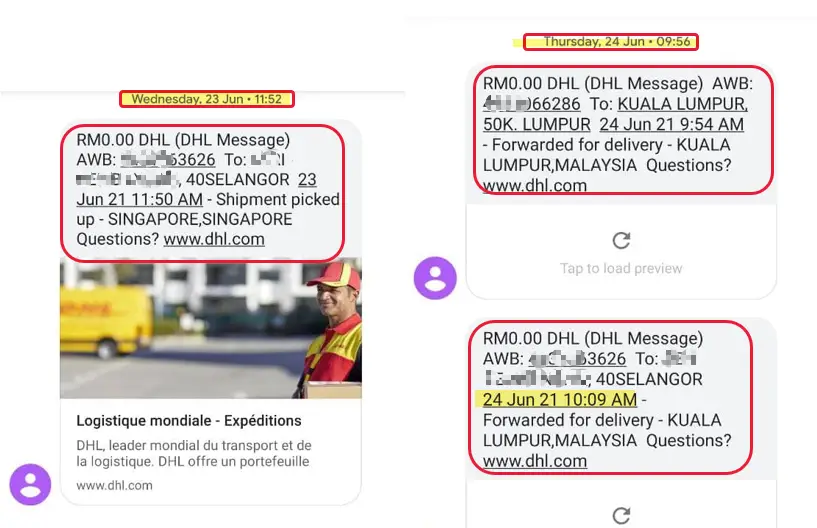 The next day afternoon, I received the Cosmo Prime at my doorstep from DHL (for information, I live in KL). It totally exceeds my expectation! Because this delivery speed is even faster than many local Malaysia sellers. So, I really want to give credits to both Cosmo and DHL delivery team here.
The air purifier is packed properly and secured with necessary PE foam in position, to prevent any damage when the box is in transfer. All the parts are properly covered in plastic bag to keep dust away too. (Sorry, no photos, forgot to take a photo on this).
Design
The Cosmo air purifier features a modern and sleek design. It is in cylindrical shape instead of the conventional rectangular box-shaped air purifier. As mentioned in my best air purifiers review, I prefer cylindrical shape air purifer as it draws air from every direction instead of only a single direction.
To be frank, the air purifier is bigger than what I expected by looking at the photos. It has a dimension of 49.7 x 27 x 30.3 cm and is almost as tall as my Sharp air purifier.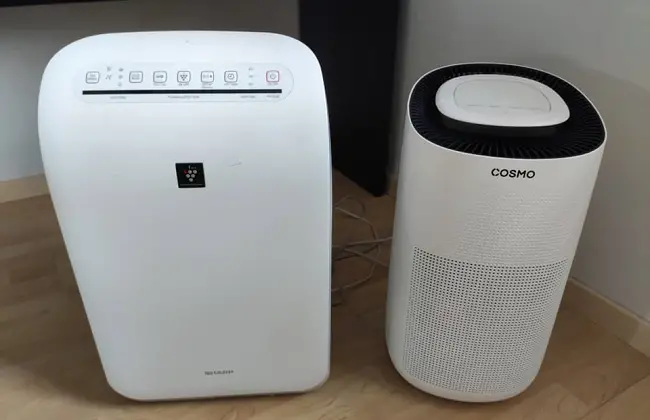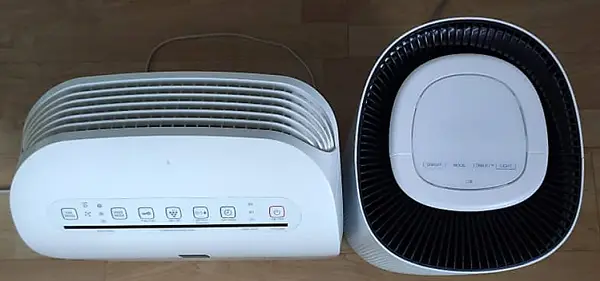 Due to its cylindrical shapes, the depth of Cosmo Prime is thicker in comparison my Sharp FP-E50E. But it is much slimmer.
There's a handle located on top of the air purifier which let users easily move the air purifier around. 
Installing and exchanging the filter is fairly quick and convenient too. There's an access panel located at the back of the air purifier. Just hold on to the release button and you can easily remove the panel.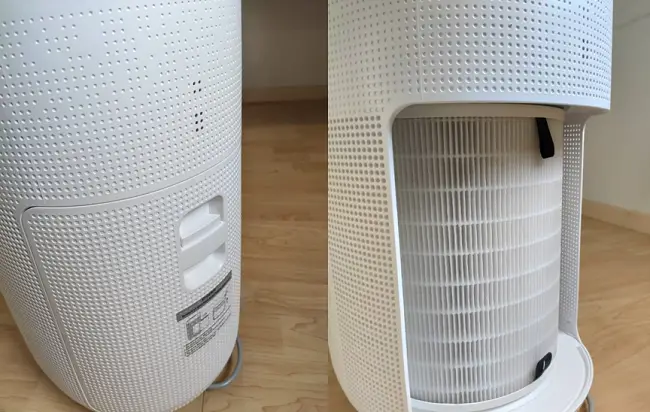 As you can see, there's a handy pull-out strap attached to the filter that let users pull the filter out easily. After open up the back panel, users can quickly switch the filter when necessary.
Features and Performance
First thing, the Cosmo Air Purifier has an amazing 400 m3/hr airflow rate according to the official specification. It is said to sufficient to cover space of up to 80 m2.
Coupled with the strong airflow, Cosmo Prime uses a HEPA 13 filter to deliver the best air purification performance. HEPA 13 filter is capable of the filter up to 99.97% of air pollutants.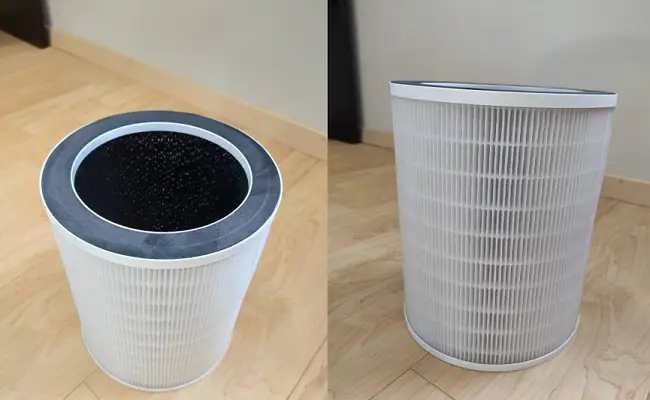 As previously mentioned in air purifiers review, there are many vendors which claim to use "HEPA-like",  "HEPA Type" or "Washable HEPA" filter, which most of them actually fail the required HEPA filtration requirement. You may check the HEPA filter guidelines on Wikipedia.
A true HEPA filter must be using grade H13 and above filter, which it must be able to filter 99.95% of particles in the air. And also they are not washable once it is clogged with dust.
Other than that, the Cosmo air purifier comes with plenty of handy features too. Its display panel comes with a particle count indicator which reflects the air quality condition in real-time.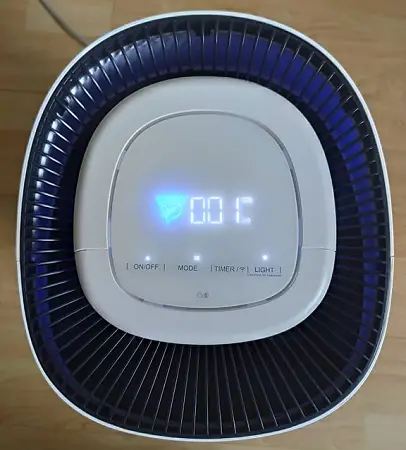 There are four different fan modes which are sleep, low, medium and high. The sleep mode is indeed very silent. So, you can put it near your bedside without worrying about it disturbing your sleep.
Then, there is an blue ambience light, a built-in timer and also an anion mode. The anion mode releases negative ions that attach to positively charged antigens/bacteria to eliminate airborne allergens. 
There are different opinions on the benefits of the anion. If you are feeling wary or cautious, just keep the feature turned off. It won't affect its air purification performance.
Cosmo Prime also can connect to WiFi. You and control it through the "Smart Life" app on a smartphone. The app is pretty neat with all the basic control and information similar to what it has on the physical display panel.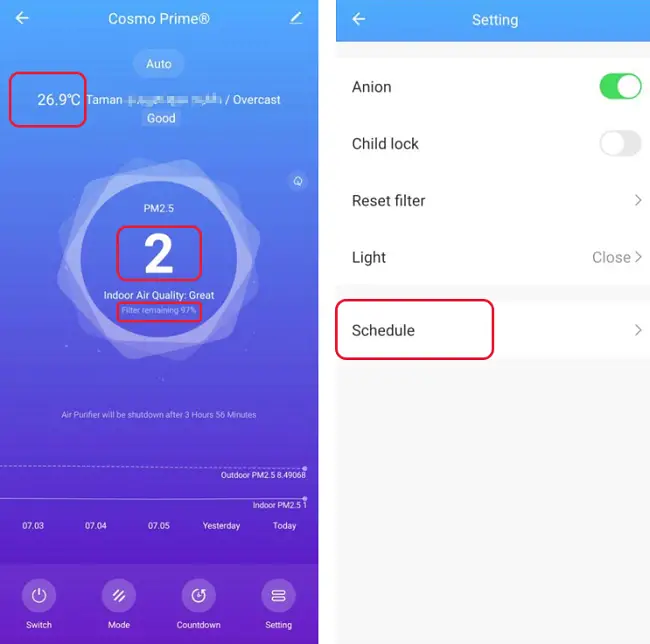 You can check particle count, control the fan blow mode, turn on the timer, control the light.
One feature which is my personal fvourite and only can be set up on the smartphone app is the schedule feature. 
I set up the Cosmo Prime air purifier to automatically turn on before 11 p.m (my sleeping hours) and turn off by 6 a.m. So, I don't really need to interfere with the daily operation of the air purifier. 
Maintenace
I have used the air purifier for nearly 2 weeks. And the filter life is shown as 97% remaining. 
Based on my usage, this works out to be about 1.5% each week. So, the filter is good for me for about 66 weeks, which equals 1 year and 3 months.
If you are heavy users who turn on the air purifier for a whole day, you may need to change the filter every 6 months. The filter costs RM199 each. It is no cheap but true HEPA 13 is always expensive. 
Cosmo is very generous on its warranty too. They give as much as 5 years warranty compared to the usual market standard of one or two years warranty.
Conclusion
The Cosmo Prime is a great H13 HEPA filter that produces clean air. Thanks to its smartphone app, the Cosmo Prime is much more convenient than a conventional air purifier, I really like its schedule feature as I only have to set it up once and forget about it. 
Disclaimer: The product tested is provided by the vendor. Opinions, reviews and user experience in this article stay true to TechRakyat's unbiased principle.