Sudio has reached out to me for giving an honest review of their Sudio Nio TWS earbuds. I have never owned Sudio earbuds before, so I am quite eager to give them a try. 
Coincidentally, I just bought Soundpeat TrueAir 2 just one month ago. Hence, I can do a quick comparison of Sudio Nio vs Soundpeat TrueAir 2.
In this review, I will share my experience in four different aspects of the Sudio Nio after using it for the last ten days.
---
Quick Overview Of Sudio Nio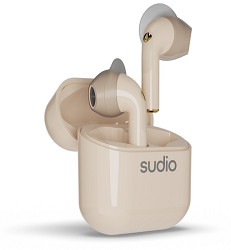 Sudio Nio is a pair of sleek-looking and solidly-built true wireless earbuds. The sound quality is great with plenty of depth and details. The wingtips do a surprisingly good job in improving the weakness of open earbuds. But, its touch control can be quite frustrating at times. 
Since Sudio Nio costs half of Airpods and offers a 3-year warranty, it's a great buy for consumers looking for earbuds that look premium and sound good. It is available in six different colours, including white, black, green, sand, aurora and lemon.
Sudio Nio Specifications:
Playtime 5 hours (20 hours total with casing)
IPX4, sweat-resistant
Range 10 meter
Bluetooth 5.0
Codec: SBC
On Sudio.com, you can use the code: TECHRAKYAT for 15% discount. And get a free Tote bag with every purchase.
Buy now on Sudio Best deal on Shopee
Design And Build Quality
Design is always the strongest department for Sudio products, whether it is their packaging, earbuds or casing. Sudio Nio is no exception.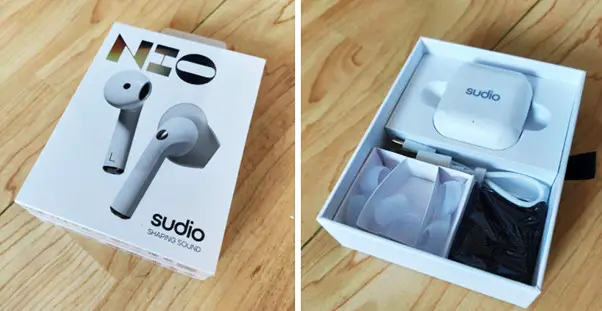 The Sudio Nio comes in a nice small box with a pull out slider. In the box, it comes with earbuds, three extra pairs of wingtips (different sizes), a USB-A to USB-C charging cable and a piece of microfibre cloth.
The Sudio Nio battery casing is small and rounded at all corners. It fits easily into pockets and doesn't feel sharp when held in hands. It certainly feels a lot more premium than the Soundpeat TrueAir2.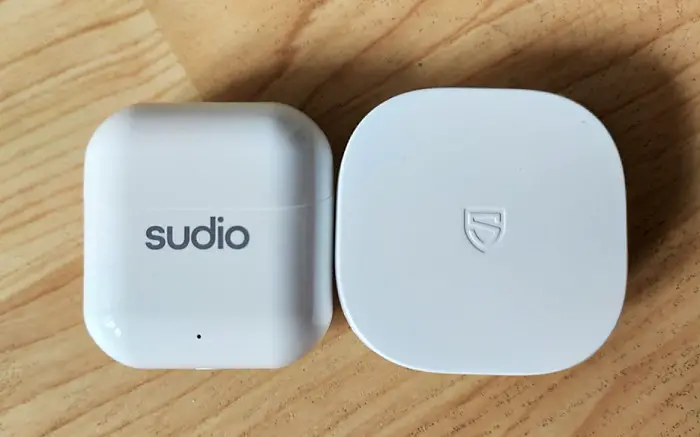 The Sudio Nio earbuds give a strong Airpods vibe. Sudio Nio has a considerably superior build quality compared to the TrueAir 2. 
Clearly seen in the photo, the TrueAir 2 earbud is not smooth and has a lot of rough edges. And the TrueAir 2 also has more noticeable joint lines. On the other hand, the Sudio Nio earbud is smooth and has fewer joints.

Unlike AirPods, which are only available in plain white, the Sudio Nio is available in six different colors. This is great for those who want a little bit of flair and personality for their earbuds.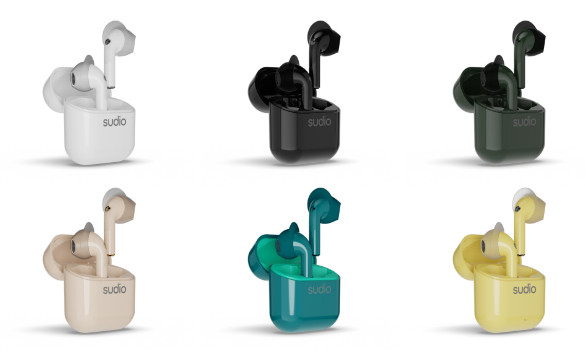 Audio Quality
Next, we come to the most important part of a pair of earbuds, the audio performance. I am not an expert in this field nor an audiophile. So, I could only share my experience as an average user.
For basic usage like listening to songs or watching movies, the audio quality is pretty good. There is enough depth and detail in it. The bass is full and the treble is clear. 
I, personally, feel the sound quality is much better with the wingtips on. I would like to point out that different people may have different experiences with the same pair of earbuds due to different fits. 
The Sudio Nio's interchangeable wingtips help to overcome this issue and improve the fitting. You can find the best fit for your ears through the four different sizes of wingtips. Or, you can opt to not use any wingtips as well.
Sudio should be one of the first earbud brands to come up with a design that can let you slot the earbuds into the casing with the rubber wings tips on.
So, it is very convenient and not like the third-party wingtips for Airpods which have to be removed before placing it back to the casing.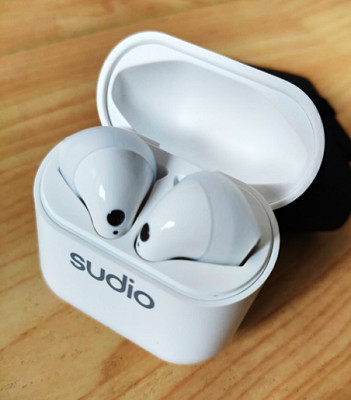 In terms of latency, there's no noticeable delay with its Bluetooth 5.0 transmission. I feel it is totally in sync while watching movies and playing games.
Sudio Nio does not have active noise cancellation (ANC). Due to its open-ear design, there is no noise isolation as well. Those features are meant for in-ear earbuds.
For those who are fans of open style earbuds, this totally makes sense. With open earbuds, you will be more aware of what happens in your surroundings.
And the sound doesn't force directly into your ears and it is more comfortable to wear for a long period. 
When it comes to microphone quality, the Sudio Nio sounds clear and above average. But it has a tiny bit of ambient noise and the voice will sound far away from the microphone. This is a common problem with TWS earbuds, with or without stems. 
Overall, the other side will definitely have no problem hearing what you're talking through the Sudio Nio earbuds.
Comfort And Usability
I would say the Sudio Nio is going to be a pair of comfortable earbuds for most people.
Sudio Nio fits nicely for me with its round ear tips. Thanks to the ear tips rubber surface, it gives a better grip and doesn't feel like it is going to come off easily or accidentally. 
It is also IPX4 certified, so you can wear it for working out and jogging without worrying that the sweat might damage it.
In terms of usability, this is where it fell short.
First, Sudio Nio earbuds are difficult to remove from the casing. Apple Airpods suffer from the same problem too. 
In order to pull out the earbuds from the casing, we must hold on to the round and slippery head portion of the earphones.  
I often struggle to pull it out and sometimes have to use fingernails to "clamp" them out.
The second thing is its super sensitive touch control and the non-intuitive preset configuration. As you can see. almost the whole upper portion of the earbud's stem is touch-sensitive, there's always accidental pause when I just want to adjust my earbuds.
I say that it is not intuitive because users need to tap three times in order to control the volume. But volume control is the most used command on earbuds, for me at least. Tapping three times to activate it, is very troublesome.
Well, Sudio isn't to blame because many other earbuds companies use a similar setup. 
However, due to the Sudio Nio's sensitivity, it's really difficult to control the volume with the earbuds. So, I usually just adjust the volume through my smartphone or PC.
The factory reset button that sits right at the bottom of its casing is a nice touch though. It makes resetting the earbuds so fast and convenient.
Connectivity
The Sudio Nio connects to your smartphone and PC through Bluetooth 5.0. Pairing is done easily and quickly. It has a maximum range of 10 meters.
I have not experienced any drop-off issues either while using it.
But I did encounter that one of the earbuds would not turn on automatically when I pulled out the earbuds from the casing. It's just bound to happen randomly. 
When it happens, I would have to put back the earbuds into the casing, and take them out again. Then, it will work fine again.
Verdict
The Sudio Nio is an excellent alternative to Apple Airpods. Compared to some no-name brands it is certainly not cheap,  but it is one of the few reliable options with a reputable brand behind it. And it gives a three years warranty.
Also, it has a very professional look and feels. While I would be comfortable wearing this in my office, I probably wouldn't wear my TrueAir 2. TrueAir2 has a large "S" word branding on the earbuds that makes it stand out too much to use in an office.