You're on your smartphone connecting to mobile data and searching for some information. For whatever reasons, MCMC has blocked that particular information. Have you encountered a similar situation but no idea how to tackle it?

Changing your DNS is one of the easiest ways to bypass MCMC censorship. Other than bypassing censorship, everyone has their own reasons for changing the DNS settings.
I have previously explained what is DNS and how to setup DNS setting on windows, Android and Unifi router. In that article, I only cover how to change DNS setting when we're on a Wifi connection. So, how do we change the DNS setting on an iPhone or Android when we are on mobile data?

Well, there are a number of ways we can still overcome MCMC censorship when we are on mobile data. Let's run a quick search on how to change DNS on mobile data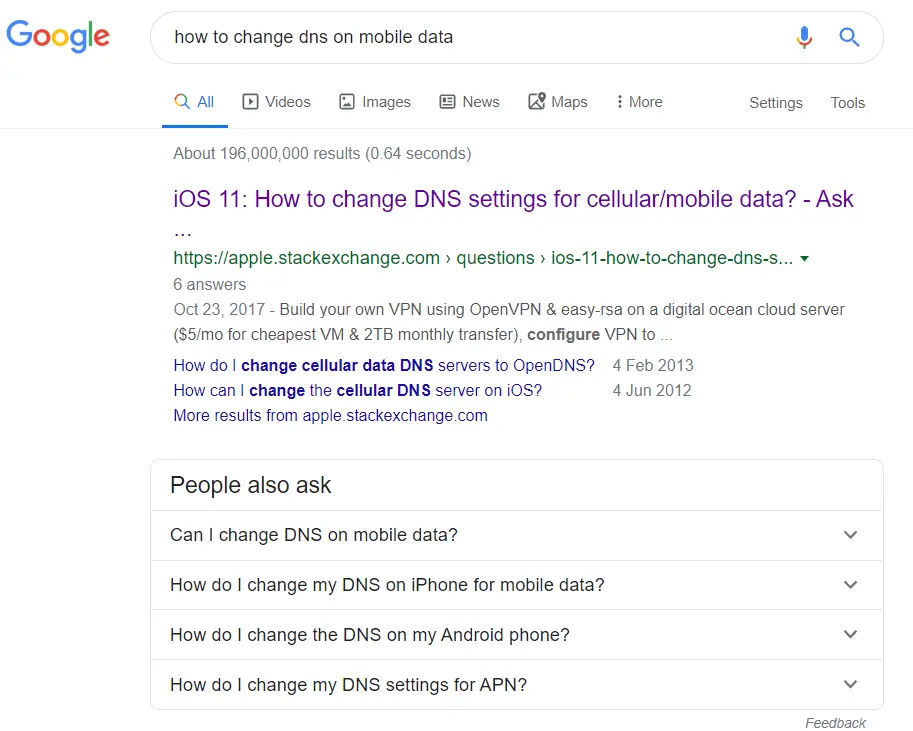 Below are some of the answers commonly given by other online sources:
Use a premium VPN service which technically, subscribe to something like ExpressVPN to make your internet connection private. It is a great solution but the problem is it costs money. If you have Netflix and wish to stream U.S. Netflix content, subscribe to a premium VPN service is well worth the money.


Root/jailbreak your smartphone – rooting or jailbreak is no longer a thing in recent years especially now already 2020. You don't want to risk voiding your warranty just because you want to change DNS setting on your smartphone. And rooting and jailbreak procedure are more complicated nowadays as manufacturers don't encourage doing so.


Use a Wifi connection and change the DNS setting on Wifi. Sometimes, we just don't have Wifi connection available.


Use a DNS changer app. This is actually the easiest and best solution. But many of the apps are full of advertisement. Or the apps may be collecting and stealing your information. Or the apps simply don't work as what they claim to be. There are also risks of downloading a malware app.
Well, all four methods suggested above can be used to bypass MCMC censorship. The first three methods are not in my consideration because it costs money or too much hustle. My only preferred option is method no.4, using a DNS changer app.
Let's do another quick search on Google Play Store for "change DNS".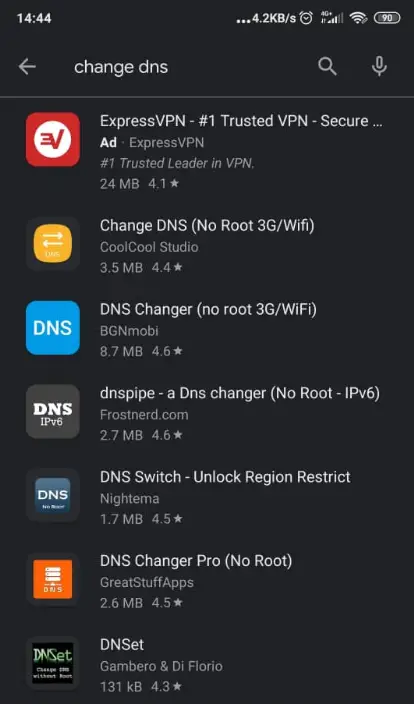 I have tried "Change DNS", "DNS Changer", "DNS pipe" and the rest of the DNS changing app on my Android phone. There are plenty of ads within the apps which make them an unpleasant experience to use it. Most importantly, they are not fully functional and don't really help to bypass the internet censorship.
Best way to change DNS setting on mobile data

In the end, I found the best app to change DNS when using mobile data is Cloudflare's 1.1.1.1 app. Just search 1.1.1.1 in your Google Play Store or Apple App Store.

Here's how the apps look like: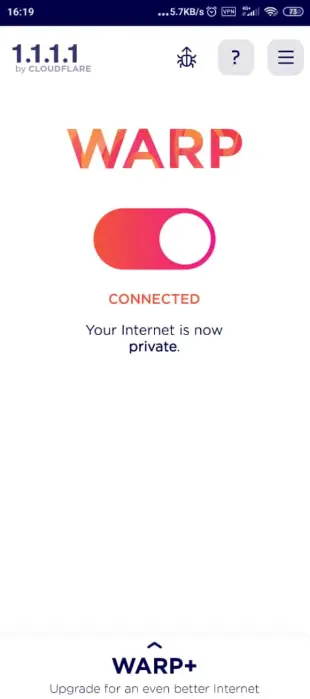 Download the app > Click the button to turn on the 1.1.1.1 connection > you're free to browse the internet as you wish now. Piece of cake~
Alternative Method to Bypass Censorship on Mobile Data

You don't like the idea of changing DNS? Instead of using a DNS changer app, you can simply download the Opera browser app. Although it is a very old Opera browser feature, many do not realise that Opera Browser actually comes with a free built-in VPN. The built-in VPN allows you to browse anonymously thus able to bypass Malaysia internet censorship.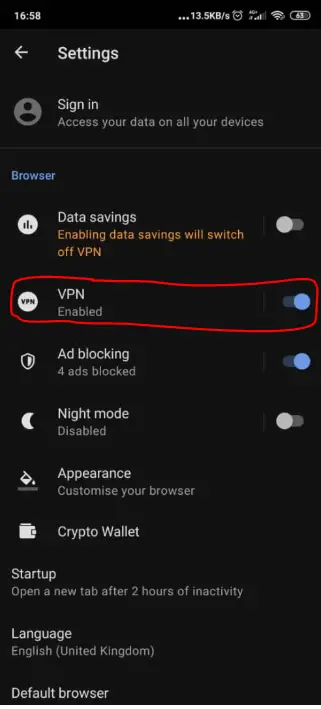 Open Opera browser app> look for setting button > enable VPN. You're good to go.
That's all for the today Techrakyat's smart tips for changing DNS on iPhone & Android when you're on mobile data.

And finally, if you like this article and wish to see more similar content. Remember to support me by clicking any of the lazada/shopee link listed on the site before you make any purchase. And like our facebook page too.