With so many brands available, it is hard to buy the right TV Box. A TV box can cost as little as RM100 or as much as RM1000.
I have spent many hours researching the Internet/Reddit/Lowyat to gather expert insights for this guide. By following this Android TV box buying guide, you will be able to buy the best TV box and avoid the bad ones.
Generally, you can't go wrong with big names like Apple TV, Google Chromecast with Google TV, Nvidia Shield.
It is important to note that I am against the idea of users buying Android boxes with hundreds of pre-installed TV apps, in order to watch paid TV programme for free.
If you want to watch local TV channels or Astro for free, this guide is not for you.
Those TV apps are illegal and filled with lots of advertisements. Paying a little bit extra for a legal internet TV subscription ensures you have the best user experience. And to avoid any TV box legal issue.
Good examples are Netflix and Disney+Hotstar. Both are money-for-value services that offer thousands of TV shows and movies.
Now let us examine each of the buying criteria in order of importance, starting with the most critical.
---
How to choose an Android TV box
1. Compatibility with popular streaming services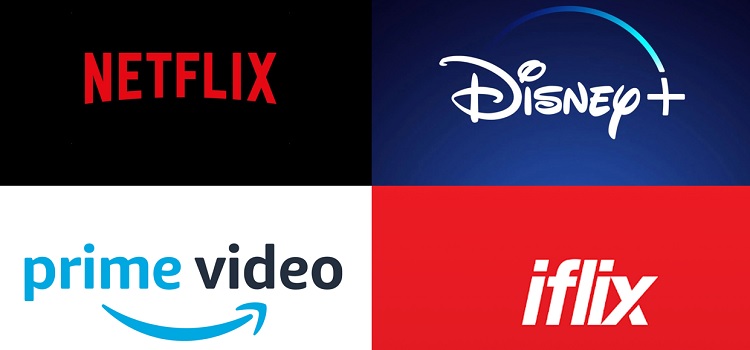 In my opinion, able to stream popular video subscription service at maximum video quality is the most important criteria.
Many China TV box brands fail in this department as there are many that not compatible with Netflix. Or they only can stream SD resolution content.
So, you should first determine what's the best streaming services for yourselves (eg: Netflix, Amazon Prime Video, HBO, Disney+ etc).
Then, counter check the official specification whether the TV box able to stream them.
2. UHD/4K video playback
In my opinion, 4K video playback is the basic requirement for Android box in today's standard.
According to statista.com worldwide market share TV sales by screen resolution, there are around 53.5% users with TV of 4K resolution or above. [1]
The issue is many cheap China brand android boxes claim they support 4K video. 
But, here's what they actually mean:
Users can use the Android box to play 4K video content but the output video quality is only 720P or worse.
It is the most popular false advertisement used by sellers to trick less informed buyers. I absolutely despise these kinds of sellers.
Remember that supporting 4K video and playback at 4K resolution are entirely different things. The sellers are just playing with words.
3. System on Chip (SoC)
SoC is equivalent to the Intel and AMD processor of your computer. Or the Snapdragon and Mediatek chips in your smartphones.
For Android Box, we have premium one like Nvidia Quad Tegra X1+ and popular one like Amlogic S905, S905x, S915, S922X (number higher equals to newer version, similar to Snapdragon. 
Similar to phone, the higher benchmark score is better. It ensure the user interface is smooth and video playback is fluid.
For Antutu benchmark score of each Android box, you can check out this Android TV box benchmark chart by Chigztech.com
4. GPU
Similarly,  a higher GPU score is better. As recommended above, you can check out the Chigztech.com chart.
You can also check out Androidtv-guide.com list of more than 100 Android boxes with their respective specs and details.
Nvidia Shield with its powerful GPU is able to use its proprietary AI technology to do digital upscaling for video. 
It means that if you have only 1080P video source, Nviadia shield can use its AI upscaling to enhance the video to 4K and adding details. Let's watch it in action, you will be simply amazed.
4. RAM Memory
I recommend getting an Android box with at least 2GB of RAM. With 1GB RAM or less, UI response is often slower, and buffering is likely to occur. This results in a poor viewing experience.
5. WiFi and Bluetooth
Support for 5Ghz channels is a must. 2.4 GHz is simply insufficient for reliable and fast internet connections. 
Most Android boxes allow you to connect with an Ethernet LAN cable, but I don't think a cable connection is convenient enough.
So, I insist on 5Ghz WiFi support.
Bluetooth 5.0 is preferred over Bluetooth 4.2/4.0. It ensures a better and further Bluetooth connection.
6. Popularity and fanbase.
That is undoubtedly an unusual criterion. For those who wish to customize and tweak their Android boxes, you are bound to come across different issues.
Therefore, it would be wise to buy TV boxes that are already popular and have a network of users. Almost any issue can be discussed in a forum or a few Google searches will get you your answer.
Examples:
Xiaomi Mi Box – The lowyat forum alone has over 220 pages of discussion threads.
Nvidia Shield – Shield TV users have a hideout on Reddit with over 62,000 members.
Chromecast – Another Android TV box with a strong Reddit community of more than 100,000 users.
7. Audio support output
I put little priority on Audio quality since not everyone can afford a  good HiFi system. Moreover, not everyone can distinguish between high-quality audio and average audio. 
On the other hand, 4K televisions are very common and high-res video quality is easily recognised by common users.
Audiophiles might want to check whether the Android box offers Dolby Atmos audio. This ensures it can output to your Atmos-capable soundbar or HiFi system.
8. Android OS
Ideally, the Android TV OS should have at least version 9. A newer Android TV OS is more stable and efficient. 
The Android TV OS 10 supports the new AV1 video streaming codec, which streams at a higher compression level. It means less data is needed. Yet, this isn't really a critical issue since it hasn't been widely adopted.
Also, I would like to point out that some Android boxes run on normal Android OS (not Android TV OS). This type of Android box is suitable for more advanced users.
Typically, I don't recommend getting an Android OS based TV box because setting it up properly is too technical for average users.
As the original Android OS was designed for touch screens, it is difficult to navigate using only the TV  remote. These boxes have the advantage that they can run more Android apps, including the popular Kodi app. 
Basically, it is not for everyone but for enthusiasts/hobbyists.
So, it is better to stick with a TV box that runs on "Android TV OS".
---
Less Important Android TV box criteria
I/O ports
It is no longer true that more ports are better. There is no need to have many USB ports or USB C ports.
Certainly, they are more convenient if you have to connect them to a NAS or external hard drive. 
However, that seems to be contrary to the purpose of an Android box, which is to provide you with a more convenient way to watch TV shows and movies.
A complicated storage setup and the need to download video content in advance are so last decades.
Just keep it simple!
Built-in storage
It is almost impossible for you to need more than 8GB of storage space if you are only using a few video streaming apps.
We live in an era of unlimited internet and cloud media. If you wish to install tons of third-party apps, then you may choose the China Android box with 32GB and 64GB storage capacities.
Unless you are using the Android box for gaming, I don't think you need large internal storage. Android games can take up a huge amount of storage space.
---
The above is a summary of the most important and least things about buying a TV box (mainly as a media streaming device).
Comments below if you have a better suggestion or idea.
Reference:
1. Worldwide market share of TV sales from 2017 to 2019– Statista.com