Android TV Box is gaining popularity quickly in Malaysia these few years. Malaysians are constantly finding ways to cut expenses and save money in during this difficult and slow economy condition. TV Box is definitely a cheaper alternative to Astro service which cost hundreds of ringgit.
The online marketplace like Lazada and Shopee is filled with products from various brands. How do you identify the best Android TV box that suits your needs? Some of them come with tons of pre-installed apps/channels and some are only selling the original device with only stock apps installed. Those that come with pre-installed channels definitely going to attract more eyeballs of common users. 
I am intrigued to find out the truly best TV box for Malaysians. Thus, I have done extensive research of the Android TV Box available in the market to come up with the best choice for every need.
How I pick
In my opinion, there's no point of having a poor performing TV box that loaded with thousands of crappy channels. I prefer a capable streaming device which can support great video and audio quality output. At the same time, it shall support the most common and popular streaming services. (whether free or paid.)
Primary criteria
Compatibility with popular media apps – The TV Box must work with locally popular media apps like Astro-on-the-Go (AOTG), iFlix, Netflix, Youtube and also support popular apps like Kodi. This information is mainly verified at the TV Box section on our beloved local tech forum-lowyat.net.
Performance –  Support 4K and HDR streaming with minimal or no framerate issue. Video and audio format compatibility are very important such as Dobly Vision, HDR 10, Dolby Digital, Atmos, DTX and so on.
Secondary criteria
Storage – A decently sized internal storage is essential for app installations. For storage of media, most Android TV boxes will rely extensively on secondary storage devices like external hard drives and memory cards.
UI and UX – The box must come with easy to understand user interface (UI) and smooth control systems.
Port availability– A good Android TV Box should support most common connectors like USB-A and HDMI to connect it to storage devices and TV, and those with additional useful port get extra marks from us.
Additional features – Built-in voice controls, gaming-ready, and other value-added features will also be considered.
Non-essential criteria
Build quality and design – is not critical for Android TV boxes because they are usually small and non-obtrusive, especially next to your massive 60-inch LCD TV.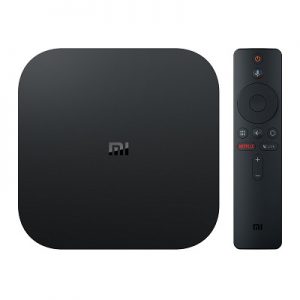 Xiao Mi Box S is priced competitively at RM229 while still providing insane value. It runs on Android 8.1, supports a wide range of video format and apps, and most importantly it can stream up to 4k @60fp. This Lazada deal even comes with a free HDMI cable.
Check price on Lazada Check price on Shopee
SPECIFICATIONS:
Output Resolution: 4K (3840 x 2160)
CPU: Cortex-A53 Quad-core 64bit
GPU: Mali-450
RAM: 2GB DDR3
Storage: 8GB eMMC
Operating System: Android 8.1
If you're new to Android TV box, I strongly suggest you get something easy to use, solid and play Netflix/YouTube straight out of the box. Then your best bet would be the Xiaomi Mi Box S. With good streaming performance, user-friendly UI and simple configuration, the Mi Box S is a good way to turn your old TV to a Smart TV without costing you a bomb.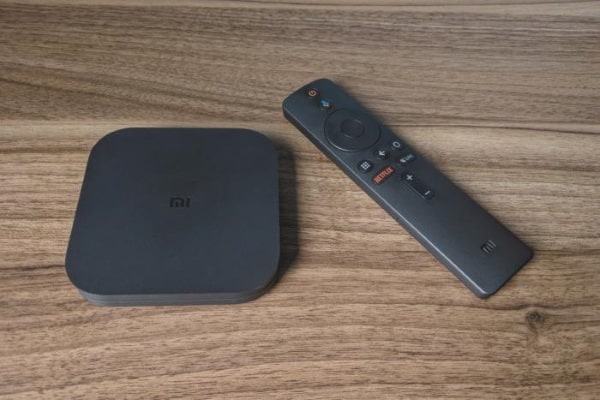 Design
Design-wise, it's a simple black box with just two additional ports to get you started. There is only one HDMI port and one USB-A port which allow you to connect to your external storage device and play any video clips in it with your TV. Mi box S depends on WIFI for its internet connectivity. A simple controller is also included to control Mi box S but not your TV. It can be a let down for some users as you still need to get your TV remote control to turn on the TV and control TV volume.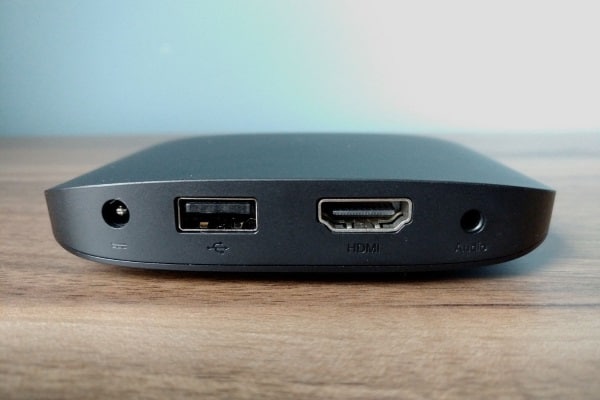 Performance
In terms of software compatibility, the biggest advantage for Mix Box S is that it supports Netflix up to 4K UHD resolution playback, and it is one of the VERY FEW Android TV boxes that can do so (Please note 4k streaming need at least 30Mbps internet speed). At the same time, it fully supports Youtube but only partially support Astro on the go (AOTG) due to recent updates of the Astro app. And it also able to run Kodi with limited plugins support. That particular Kodi plugin limitation is due to Xiaomi's firmware.
Finally, this device runs the latest Android 8.1. It comes with Google Assistant and Chromecast-ready. Chromecast is a feature where you can stream video on your smartphone and mirror it to your TV. It's a neat extra feature to have.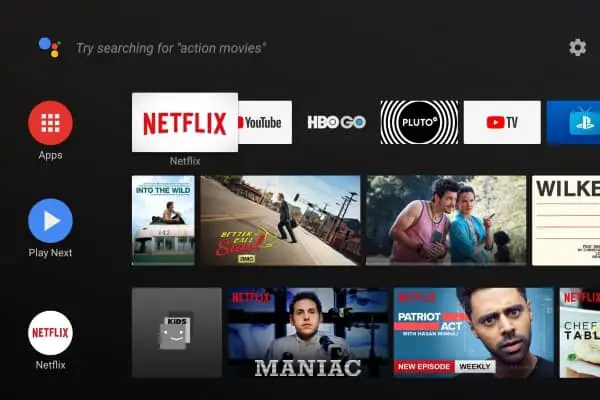 However, this device has its own shortcomings too. There are reports of 4k playback being too demanding for Mi Box S and causes lag in playback. The easiest solution is to set 1080p streaming as the default display resolution. Or you can always buy our recommended upgrade pick-Nvidia Shield TV 2019 for best viewing experience.
Mi Box S has only 8GB internal storage. One may easily hit the storage limiting if install too many apps on it.
Finally, the lack of an ethernet port means that you're stuck with WIFI connection. Alternatively, you can use a compatible USB to ethernet adapter to achieve a more stable wired connection.
Pros:
Smooth performance
Official android TV operating system
Google Assistant and Chromecast built-in
4K Youtube and Netflix out of the box
Can convert USB drives to internal storage
Cons:
Low internal storage – only 8GB
No LAN connection readily available
Mi Box S remote control cannot control TV
Conclusion
Considering the affordable pricing of Mi Box S, those are all acceptable compromises. Hence, it's pretty easy to see why the Xiaomi Mi Box S is The Best Android TV Box under RM300.
NVIDIA Shield TV 2019 is the perfect Android TV Box for users that own 4K TV and home theatre system. Nvidia's AI upscaling HD video to 4k is impressive. Price at RM899
Check price on Lazada Check price on Shopee
Output Resolution: 4K (3840 x 2160)
CPU: NVIDIA Tegra X1
GPU: NVIDIA Maxwell 256-core GPU
RAM: 2GB DDR3
Storage: 8GB eMMC
Operating System: Android 9
The best premium Android TV Boxes is none other than the all-time geek's favourite: NVIDIA Shield TV 2019.  Well, it does has a big brother Nvidia Shield TV Pro 2019 which is more expensive and more capable.  But I believe most users do not need that upgrade and could save the extra few hundred ringgit.
Nvidia Shield TV 2019 is a totally refresh device with new design, cheaper price, and a better functional remote control. More importantly, it has an impressive AI upscaling technology that can vastly improve HD videos quality on 4K TVs. This feature alone enough to justify the steep price of an RM900 Nvidia Shield TV.
Design
Nvidia Shield TV 2019 has adopted a brand new form factor which is small, round and ergonomic stick instead of a sharp and angular box like its predecessor. It intended to be the discreet android tv streaming device which hides from plain sight of users.
Input and output are located at both ends of the stick. You have power supply and 1GBPS LAN port at one end while HDMI port & Micro SD card slot at another end.
The redesigned remote control is another big improvement for this new TV stick. Now it has buttons for power, volume, rewind, fast forward, NetFlix, voice search and IR control which allows you to control your TV volume and power by using the same Nvidia remote controller. The remote runs off AAA batteries and can last up to six months.
Performance
A key performance factor that differentiate a great TV Box from a good TV Box is how it renders the video content.
The true gem within Shield is its proprietary AI upscaling technology. As we all know, most of the video content available today is still stream on 720p or 1080p. Users were not able to take full advantage of the 4K TV that they have paid for. 
Nvidia's AI upscaling practically solves this problem by making the image of HD video sharper, more refined and less blurry. Quotes from techradar.com
It excels at making HD content from the last 20 years look like it was shot earlier this year with a 4K video camera.
The only downside, it does not support AI upscale for 60 fps video.
The user interface and experience (UI/UX) of Nvidia Shield is second to none. The fluidity and responsiveness of the UI are unrivalled by any other Android TV Box. Switching between apps, closing and opening apps are buttery smooth and almost instantaneous which make it such a pleasant experience to watch TV shows with it. Apple TV4K is the only streaming device that delivers a comparable experience.
On its video feature, Nvidia Shield TV is 4K HDR-ready and supports Dolby Vision HDR and HDR10. For the audiophiles, it supports Dolby Digital, Dolby Digital Plus, Dolby Atmos and DTS-X. There is not even a single competitor in the Android box market right now that supports such a wide range of video and audio format except Amazon Fire TV Cube 4K (which is not so user-friendly in Malaysia).
For beginners and common users, none of the terms above may not make any sense to you.
You just need to take note that Nvidia Shield TV guarantees you the optimum video streaming experience that money can buy right now. Because many Android boxes that marketed as 4K ready on Lazada or Shopee actually do not support 4K streaming on Netflix. Most of them only support up to 480p streaming on Netflix.
Gaming
The Shield is one of its kind Android Box that actually gaming-friendly. It can also serve as a great secondary gaming device for your living room. You can run any Android game available on Google Play Store. On top of that, it has this unique cloud gaming service, Nvidia GeForce NOW that let you play console games on your TV!
Pros:
Best performance
AI upscaling technology
Clean and responsive interface with no advertisement
4K Youtube and Netflix out of the box
Can serve as Android gaming device
Built-in Google Assistant, can act as smart hub
Cons:
A little bit technical to set up
Expensive
Conclusion
Nvidia Shield TV 2019 (and Nvidia Shield TV Pro 2019) is best android tv box for premium users who own high-end 4k TV and home theatre sound system that can take full advantage of this device. Those who seek the best of the best cinematic experience can definitely appreciate it. 
Best Plug and Play Android TV Box for Most Malaysian- TX6 Smart Android TV Box
TX6 costs only RM190 and comes with thousands of channel, working, non-working, free and paid. For users who wants convenience, it can be a good choice. Personally, I don't recommend users to buy it.
Check price on Lazada Check price on Shopee
Well, I am aware that most Malaysians are not a techie or geeky enough to set up their own TV Box. And most are not willing to fork out extra money for Netflix either. I have picked one which fits for most non-techie users, the TX6 4GB+64GB Smart Android TV Box RM190– supplied by TVBOX2u.com 
I tried to verify whether this kind of TV box is actually legal in Malaysia but couldn't find any evidence and statement on this matter. So, I can only assume that this device is legal since TVBox2u.com is operated by a legally registered company under the name of Hericaine Sdn Bhd. And no legal actions or penalties have been taken on them when they have operated for years. Techrakyat by no means, endorse any kind of illegal activity.
TX6 comes in a standard black coloured Android TV box with 4GB RAM and 64GB hard disk storage.This selected model supports both 2.4Ghz and 5.0Ghz Wifi Signal to ensure you assess to the fastest Wifi speed. The 5Ghz wifi signal is very crucial if you are not able to connect an ethernet cable to the TV Box. If ethernet cable connection is not an issue, you can choose a lower specification model, TX6 2GB RAM + 16GB hard disk at only RM 125.
This little box comes pre-loaded with over 10,000 TV channel. So, it should easily satisfy the majority of local users. This is well reflected by various good reviews and feedbacks from the purchasers on Lazada and Shopee. The other advantage of getting this device from this local supplier is they provide 1 to 1 exchange within 90 days and warranty up to 6 months.
At the same time, there are plenty of bad reviews on this product, mainly complaining about malfunction TV channel and too much advertisement. That's the same reasons I don't recommend TX6 for tech-savvy users. Tech-savvy users can customize their Android box to their heart content.
Pros:
Thousands of pre-installed channels
Ethernet LAN port available
Plug and play
Cons:
Non-working channels
Advertisement
Conclusion
In order to have an enjoyable IPTV experience, I strongly believe a monthly subscription of any major online video streaming service paired with a great Android box is unavoidable. 
Based on your personal preference, you can select Viu, DimSum, Netflix, iflix and so on. Viu for those who like Korean drama. DimSum for Asian dramas. iflix for slightly dated Hollywood and western video content. And Netflix for newest and hottest western video content as well as Netflix original series.
Before I end my this, bear in mind that a good Android box and streaming subscription are only half the story, you need a stable and fast broadband plan and a good router to ensure a smooth viewing experience.