In modern eras, where everyone is busy, household chores seem to be the very last thing we would 'enjoy' to do. So just imagine, and we believe many would wish we can close our eyes, wave the magic wand, and voila! The house is spick and span!
But back to reality, our floors will get dusty and dirty in time, so we need to get real and be practical. There is this smart appliance existed in the market for more than a decade, called robot vacuum cleaner. It is not that popular
So, the robot vacuum cleaner, being a robot itself, is 'intelligent' to clean our floors well and good on its own, with minimal intervention on our part. How? Well, thanks to the advancement in technology, they come with built-in micro-chips that are pre-programmed to do all this, automatedly.
Best Robot Vacuum in Malaysia
Best Robot Vacuum for Most Malaysians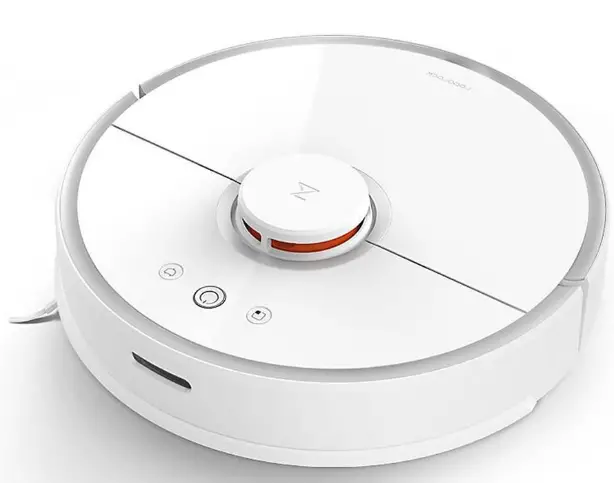 Roborock S5 is the best performance robot vacuum. It scans your house using LIDAR sensor and cleans automatically & accurately. Powerful suction, decent mopping & long battery life that put irobot Roomba series to shame.
RM1399 on Lazada RM1439 on Shopee
The winner for the best value for money robot vacuum falls to Roborock S5. With a battery life of 150 minutes, dust chamber of 0.48L and water tank capacity at 140ml, this S5 is packing awesome with its high suction power of 2000pa.
Xiaomi ventures into smart home appliances are definitely bringing lots of positive competition and innovation to the market. Its smart home appliance sometimes can be hit or miss. But roborock series robot vacuum is definitely a big hit.

Right here, I would like to clear things up a bit, Roborock is not Xiaomi! And they are actually two different companies. But still, Roborock company is part of Xiaomi ecological manufacturer chain. So, the Xiaomi Roborock naming widely used in Lazada and Shopee actually is quite confusing for most users. Don't mistakenly purchase the Mi Robot Vacuum which is cheaper but at the same time also perform poorer.
Navigation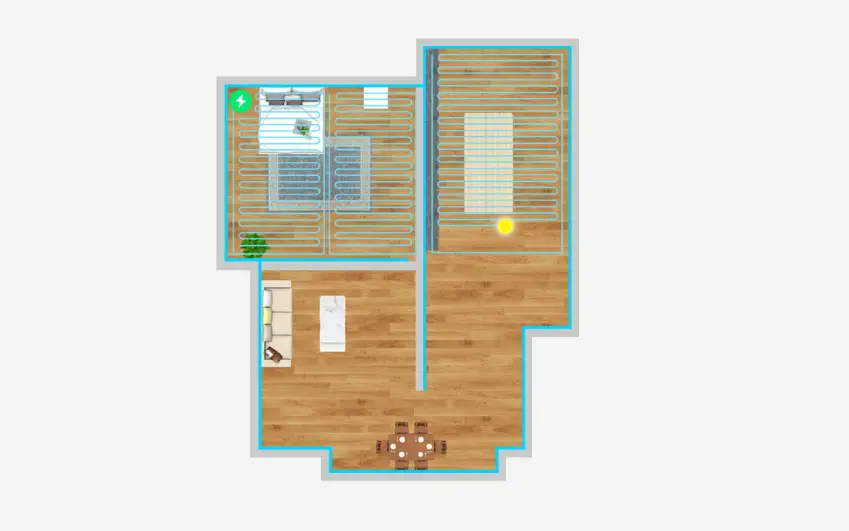 The most noteworthy features of Roborock S5 are its Lidar sensor(laser sensor) and mapping technology. A robot vacuum without a smart navigation system is just another normal vacuum regardless of how strong is its suction power. And many first-time robot vacuum buyers not realized or ignore this important fact.

Many people see a demonstration of cheap robot vacuum vacuuming in a small rectangle space and thought it will clean so efficiently in real life. In the actual world, there are all kinds of obstacles, furniture and room are differently shaped too. Robot vacuum which wandering mindlessly cannot clean effectively at all.

Roborock S5 uses Lidar to scan the room in 360 degrees which will then be computed with SLAM algorithm to generate a real-time map. From there, you can further tweak the layout by inserting a "virtual wall" in its smartphone app.

One thing Roborock S5 fell short compared to the newer S6 is it doesn't support multi-floor storage and no room recognition capabilities. So it is best for multi-room condominium/apartment but not so suitable for a 2-storey landed house.
Cleaning Capabilities and Battery Life
Both roborock S5 and S6 comes with 2000pa suction power. But in a real-world test carried out by youtube reviewer, Vacuum Wars, the S5 actually has higher suction power compared S6, which is 17cfm compared to 15cfm.
It means that S5 has slightly stronger suction than S6. For thick carpet, roborock S5 should vacuum better because it has higher airflow. For hard floor or flat surface, both of them will perform equally. Roborock S5 can clean very effectively thanks to its superior mapping technology, powerful suction power and well-designed brush & side bristles.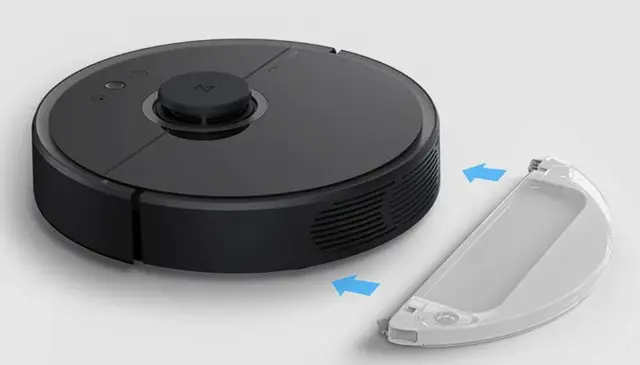 Roborock S5 also comes with a mop module which users can attach it to the back of the vacuum and allows it to mop the floor while vacuuming. Roborock calls it the plant bionic wet mop system. Actually it is just a glorified name that water slowly dripping to the microfibre cloths.

The mop is very basic as the pressure can be applied onto the floor is very limited. So, don't expect it to do any deep clean. This mopping feature is very good to pick up fine dust.
Smartphone App Control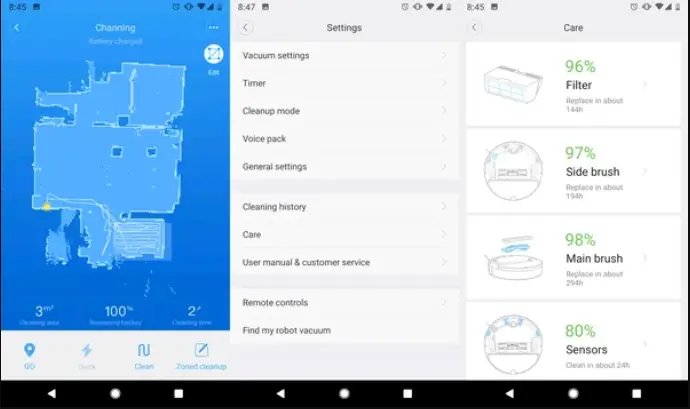 First and foremost, Roborock S5 can operate with or without using a smartphone app. But its capabilities will only truly shine when combined with smartphone app control.

Smartphone app for a robot vacuum is nothing new. But I will give Xiaomi the most credit for innovating robot vacuum app control.

Roborock can be controlled using the "Mi Home" app. This robot vacuum app, if not the best, is one of the most complete and advanced in the market.

In the app, you can separate zone of cleaning, set up a virtual wall, a real-time status update of the robot, set the cleaning time, and choose four different cleaning mode: quiet, normal, strong & maximum.
Noise
Noise will be an important factor to take note if there will be always someone at the house. Because a robot vacuum can take very long time to clean in comparison to manual vacuum handled by a human. It can take a few hours and maybe a few recharges to fully vacuum a big area.

Roborock S5 operates at 54-67 dB(decibel), below are some common sounds in decibel for your reference:
Whisper- 15dB
Library- 45dB
Normal conversation – 60dB
Toilet Flushing – 75dB
In short, Roborock S5 operation noise level is still considered acceptable. But the noise certainly will affect your TV watching experience and conversation with others.
Pros:
Superior mapping capabilities with Lidar sensor
Awsome app control with virtual wall, block out zone
Vacuum and mop, dual function
Among the strongest suction power in the industry
Super long battery life
Cons:
None, except a bit pricey considering average Malaysian spending power
Roborock S5 is no doubt the best robot vacuum you should buy one if you can afford it. Your mum and wife will definitely love it. It is ideal as a birthday gift
Best Budget Robot Vacuum Cleaner
ILIFE V7S Plus is the best budget robot vacuum cleaner that we recommend only for anyone who lives in a simple studio or SOHO unit. Its lack of proper navigation technology is making inferior compared to the more expensive robot vacuum.
RM695 on Lazada RM695 on Shopee
For most of us, budget limitation has become a real fact in life. Therefore, we have come up with the best budget robot vacuum cleaner – ILIFE V7S Plus.
Navigation
This is the part where all robot vacuum below RM1,000 fails, they don't have actual navigation capabilities, laser sensor or mapping capabilities. All they do is random navigation except for Mi robot vacuum that Xiaomi able to squeeze it to below RM1,000 but with map and laser sensor. So it is ought to be areas that random navigation will miss out. And they take more time to clean a small area in comparison to the expensive and advanced robot vacuum.

This model has a cliff-sensor that prevent it from running down a staircase, preventing it from damaging itself. It also has a collision prevention sensor.

However, don't expect the robot to clean a very complicated-shaped area. It is only suitable for square or rectangular shaped house, eg: a small studio or Soho unit.
Cleaning Capabilities and Battery Life
Being a budget pick, this unit only comes with basic features, it does both vacuuming and mopping. There are dust tank and water tank, each has a capacity of around 300 ml, which is pretty good enough.

Given its tank size and battery capacity, it can operate for approximately 120 minutes, and cover for an area as big as 1200 sqft in theory.

And one thing to compliment on this robot vacuum, you have the option to charge this V7S Plus through the power adaptor or using the charging dock as the usual practice. This is really good because should anything bad happen to the charging dock, you can still direct plug-in to the vacuum.
ILIFE V7s plus has a suction power of 600pa, which looks very underpowered but actually sufficient for daily use. It is able to suck almost everything from flour to cornflakes on a hard floor. However, its low suction power will heavily discount its performance on a carpet. In addition, V7S plus cannot travel any step difference higher than 10mm. A thick carpet might get the robot stuck on it. So, beware~
It's packed with 4 cleaning modes:
Auto- quick clean around the room
Edge- focuses on the borders
Spot- focuses on a specific area
Scheduled- getting it to clean as and when required.
Similar to the other robot vacuums, its main roller brush is affixed with a rubber layer, that helps scrub hair and pet fur out from the carpet. In short, ILIFE V7S Plus is a good and cheap robot vacuum for those who have a simple house layout.
Remote control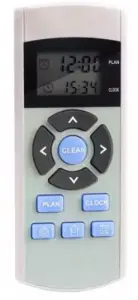 Unfortunately, V7S plus cannot be manoeuvred using your smartphones. Well, it is a budget pick, it does have a remote control though. You can use the remote to set V7S plus cleaning schedule, command it to back to charging dock, and also control its different cleaning mode
Noise
This robot vacuum operates at a noise level of less than 68dB and so it is slightly louder than Roborock S5. It is something that users need to bear with for using a vacuum.
Pros:
Dual functionality – dry vacuum and mopping.
Suitable for many hard and bare flooring.
Multiple cleaning programs – auto, edge, spot and scheduled.
Dirt and water bins have enough capacity.
Value for money.
Cons:
Random navigation. No proper navigation and mapping technology
Cannot handle thick carpets.
Best Premium Robot Vacuum Cleaner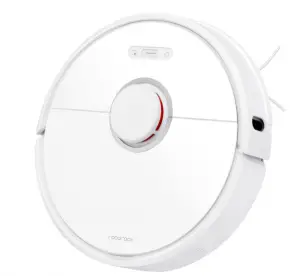 Roborock S6 is the best premium robot vacuum cleaner in Malaysia. Roborock improves everything on S5 and brings in more features especially the additional map storage.
RM1999 on Lazada RM1999 on Shopee
Roborock S6 is the upgraded version of roborock S5. They are similar in many ways, the same suction 2000Pa suction power and 5200mAH battery. However, there are many small upgrades that Roborocks has implemented on S6. Let us quickly check out whether it is worth to spend additional RM600 to buy this robot vacuum.
Navigation
Roborock S6 further improves on what it does best, the mapping technology. S6 has multi-floor support which can store up to 3 maps. Good news for those who're using it for double-storey or multi-storey landed house.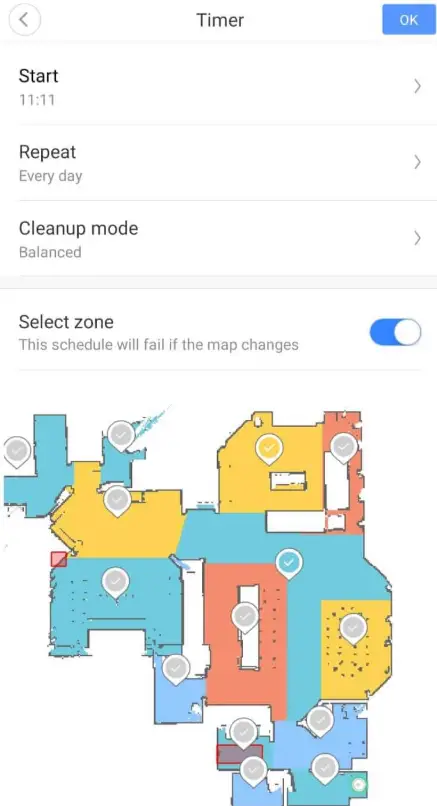 It also has rooms recognition and room scheduling which allows you to clean more efficiently. You can select it to clean one room, two rooms or the whole house.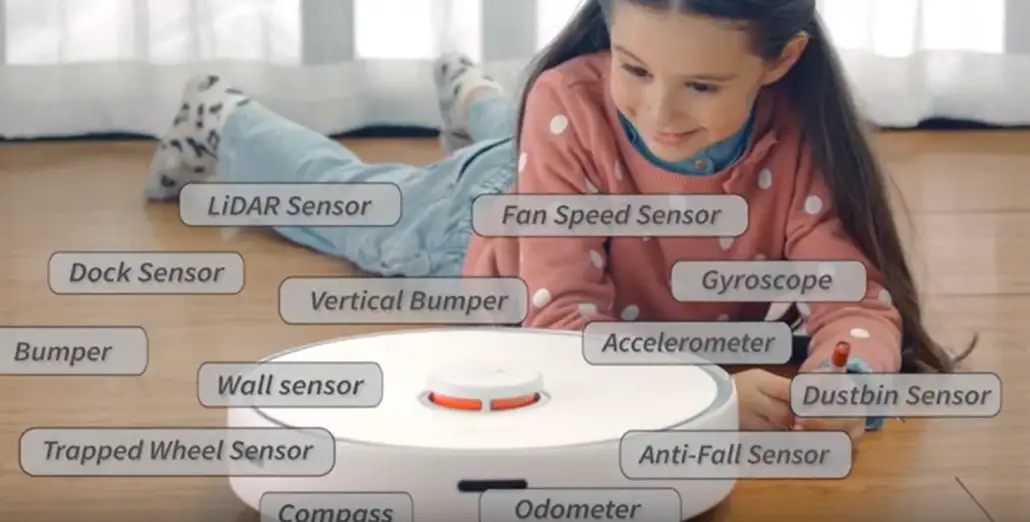 S6 also uses an upgraded 32-bit quad-core processor which allows it to calculates the best route for cleaning much faster. Equips with a total of 14 sensors like accelerometer, odometer, cliff sensors and compass, S6 is smart enough to stop itself from falling, avoid from getting trapped, and will not bump hardly onto your furniture.
Cleaning Capabilities and Battery Life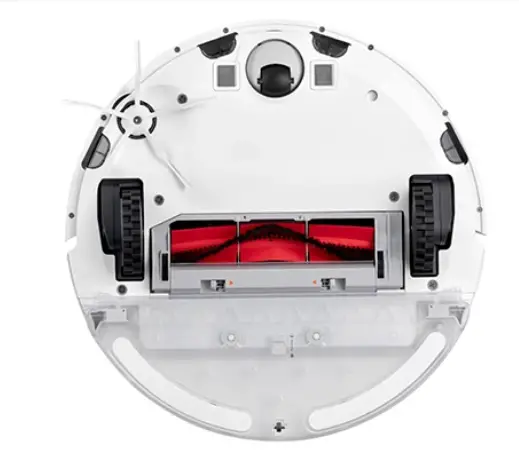 Let's look at the hardware first. For the side brush, S6 is using silicon type instead of bristles type.

The main roller brush also easier to detached as now it can be disassembled at either left or right side.

Next, Roborock S6 actually operates at a lower suction volume compared to the previous models. Many believe that it is an optimization through firmware to control its fan speed and prolong its battery life. Roborock S6 can operate continuously for as long as 180 minutes while S5 only last up to 150 minutes. The wheel drives are also optimized and improved, therefore able to overcome higher obstacles and steeper gradients.

Although the vacuum suction power is lower, it doesn't affect much on its cleaning capabilities. Roborock S6 still shows decent cleaning capabilities as demonstrate by Youtube Review Channel, Vacuum Wars.

However, I am not surprised at all. Because a robot vacuum depends on a combination of pushing, sweeping, collecting, and vacuuming to clean the floor. In fact, they are known as "扫地机器人", a sweeping robot instead of vacuuming robot in Chinese.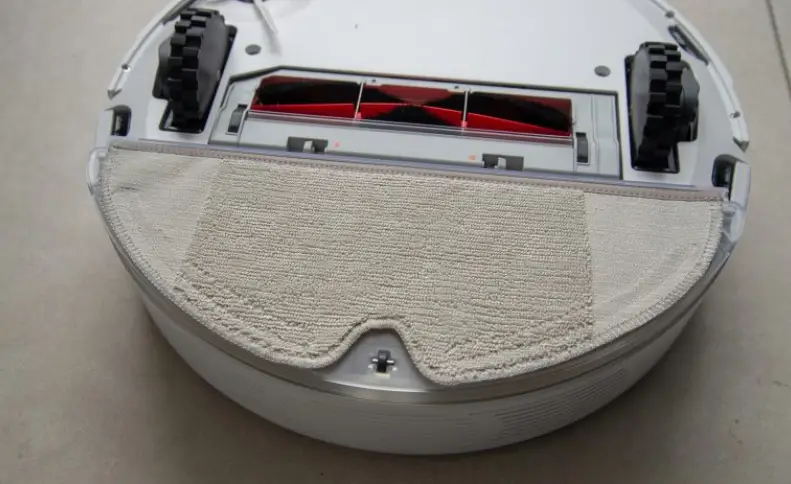 Apart from this, Roborock S6 comes with a wiping function where you can attach a mopping accessory to it. It is a nice bonus feature for those who can't tolerate fine dust. Its 140ml water tank allows it to mop an area of approximately 1000 sqft. Just be reminded again, this robot is NOT a replacement for manual mopping.
Smartphone app control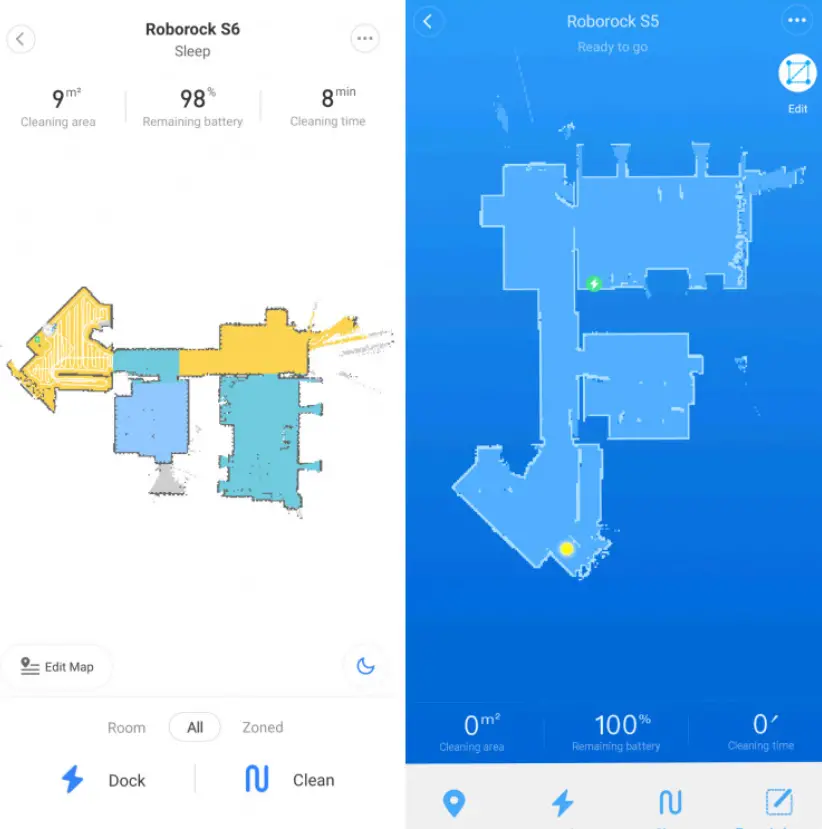 Similar to S5, you can use the Mi Home app to get a real-time status update of the robot vacuum and also issue a various command through the app. It also has the virtual wall and "no-go" zone feature. The most significant difference you can notice is the map in S5 actually is all in blue colour where S6 comes in different colours.

This is the latest zoning feature for S6 to zone out each different area/room so that the cleaning path can be more efficient.
Noise
First thing you'll notice is that the noise level of Roborock S6 has been dampened significantly. Operating at highest suction power level generate noise of around 58dB. Of course, once you have hooked it up to the App, selecting 'Silent' mode would render it lower to 47dB. S6 is tested as 50% quieter than S5 in the official Roborock Lab test with silence mode turned on.

So technically speaking – it is nice and quiet. This is a major improvement because now, you are able to watch TV or talk comfortably, getting less affected due to the noise disturbance.
Pros:
Upgraded Map Management 3.0 system.
LDS Laser Mapping
Memory Storage – remember floors and rooms
50% quieter than S5
Voice Control through Xiaomi AI Speaker
Enhanced and better Xiaomi Home App.
Cons:
The competitions
Let's start with iRobot, the pioneer of the robot vacuum.
iRobot Roomba 690 – it's one of the cheaper iRobot mid-range series that is Wifi connected, priced similar to Roborock S6. However, it has poor sensors and no mapping capabilities. Sometimes it can't even return to the dock itself.
iRobot Roomba 980 – this model was launched in 2015, updated in 2017 but still cost a freaking RM4,550 to buy it today. It's cleaning ability is great and even has an iRobot Home App. But it has no virtual wall function or room zoning, which pale in comparison to Roborock Mi Home app. It also has a poorer battery life of 120 minutes.
iRobot Roomba i7+ is the premium range series. It comes with all the features of Roomba 980 and has an automatic dirt disposal system at its docking station. It is certainly impressive and makes our lives easier. But this doesn't justify the high price tag that they are selling in Malaysia. Malaysia vendors are basically selling at 2X of the U.S. price. Good product but bad pricing.
Neato D85 is the one started laser mapping systematic cleaning technology. It has a super large dust box of 700ml. Its cleaning capabilities is no doubt one of the best in the industry. The Malaysia seller, Corvan even gives 5 years warranty on the vacuum turbine. Again, the pricing is the issue here, Malaysia unit cost more than double of U.S retail price.
Robot Vacuum Cleaner vs Regular Vacuum Cleaner
Much debate has been going on and on about this. There are some who believe in the conventional vacuum cleaner, they say nothing beats the old and tried. But there are those who hold to the strong belief that technology does not fail.
Well, in general, a robot vacuum cleaner is comparatively quieter and of course its winning factor would be more convenient as they do not require you to operate it. So, you are freed up for your other more urgent tasks while your lil' guy is cleaning the house for you! Isn't that wonderful?
Unlike the more traditional regular vacuum cleaners, robot vacuums are equipped with top-notch and high-end technology – lasers, control boards, sensors, even wireless connection to help it perform the job better, so that you rarely need to interfere.
Most robot vacuums have their own charging docks. So, once it detects that it is running low on juice, your robot vacuum will automatically return 'home' to recharge. The cool thing is that you can even pre-set the cleaning schedules, so when it is time, the robot vacuum will kickstart, even when you're not at home. This means that when you get back, you'll be greeted with a clean and lovely home. Oh, but like regular vacuums, you still need to empty the robot vacuum when it's full.
Because of its more compact size, robot vacuums can easily be stored anywhere, whereas a regular vacuum cleaner which is much bigger in size, would need a bigger space indeed. And the fact that it is compact in size, would mean you do not need to move your bulky furniture around – so awesome. As compared to conventional vacuums where they require bags to hold the dust and all, robot vacuums come with removable dustbins that can easily be ejected and emptied, just like that!
Are robot vacuums for you?
Time & Convenience– Well, just ask yourself – do you love vacuuming? Do you have much time in hand? Do I have more urgent tasks that require my attention? To many, vacuuming is a boring and mundane job. Most would instantly answer a resounding NO to all the questions above. So, having a robot vacuum cleaner is worth considering, don't you think?
But at the end of the day, it really depends on how big a space you need to clean and also the frequency to do so. A robot vacuum can easily save you precious time every week by taking this task off your hands and mind. And the robot vacuums have evolved so much that they are considered to be able to rival their counterparts. Some may even claim that they are even better!
Money– Robot vacuums are much more expensive than regular vacuum and slightly more expensive than cordless stick vacuum. If you can't afford one but still wish to use a vacuum to clean your house. I suggest you to go for a budget cordless vacuum.
House layout – If your house is oddly shaped and comes with many drops (different floor level). Then the robot vacuum is not for you. Robot vacuum is best suited for 1000+ sqft house with a flat layout.
Conclusion
While it may seem to make sense to get a Robot vacuum cleaner, there are some who are more contented with using the regular vacuum. Both types of vacuums have their own respective ups and downs.
Check out our reviews on the best cordless vacuum, washing machines and steam irons that going to help you finish your house chores faster!