Most of us would agree that house chores are tedious. Cleaning our house daily, especially the floors, can be very time-consuming. 
Smart home appliances like cordless vacuums and robot vacuums can help us out. They are extremely efficient and convenient in getting the job done.
However, a robot vacuum may not be a perfect replacement for manual cleaning. For example, a robot vacuum cannot clean effectively in a complicated house layout. 
Therefore, I think it's a good idea to have a cordless vacuum for routine cleaning.
What are the best cordless vacuums in Malaysia?
For entry-level vacuum cleaners, the most important factors will be price, battery life, ease of use, accessories, and cleaning capabilities.
For premium vacuum cleaners, we have to take into consideration criteria such as the filtration system, weight, noise level, and additional functions. Filtration systems and noise control are the two biggest differentiators between affordable and premium vacuums.
Here are my top picks for the 5 best cordless vacuums in Malaysia:
---
Corvan K18 Pro (Sponsored)
Best 2-in-1 Anti-tangle Cordless Vacuum Cleaner
4.9 out of 5.0 stars | 2300 ratings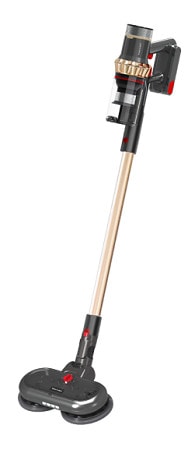 Best deal on Lazada Best deal on Shopee
The Corvan K18 Pro is the best 2-in-1 cordless vacuum & mop that comes with an anti-tangle motorised brush and motorised mopping head.
It is a slim yet powerful cordless vacuum that weighs only 1.5kg.
Corvan is one of the best-selling premium vacuum brands on Shopee. K18 Pro is the new flagship model. This cordless vacuum features a maximum of 201 air watts, higher than the Dyson and Roidmi models!
Designed ground up as a 2-in-1 vacuum and mop, the key feature of the Corvan K18 Pro is its electric mop feature. This means that you can use this machine as both a cordless vacuum as well as an electric mop, at the same time.
Other than that, the Corvan K18 Pro also comes with an anti-tangle motorized brush head. You will have fewer problems with hair tangling and getting stuck in this type of brush head.
The Corvan K18 Pro features a digital touchscreen control where you can select one of the 3 different suction levels as well as check the battery level in real-time. It can run continuously for up to 60 minutes, enough to clean a large house.
It also has a 6-stage filtration system that includes a true HEPA filter so it is good for people with allergies.
The K18 Pro is probably the best package you can find, with other well-thought features including an auto recharging stand, 1-press operation, swappable battery, multiple cleaning tools, washable and reusable filters and contactless dirt disposal. 
Lastly, the Corvan K18 Pro cordless vacuum comes with 5 years motor warranty and a 1-year warranty for the body and battery. And most importantly, it has a convenient and easily accessible local service centre at PJ.
---
1. Airbot iRoom 2.0
Best Budget Cordless Vacuum
4.9 out of 5.0 stars | 28,600+ ratings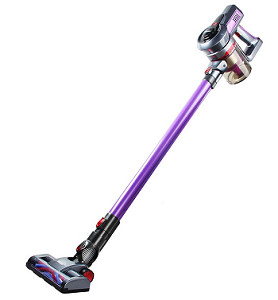 Best deal on Lazada Best deal on Shopee
The Airbot iRoom 2.0 is an affordable cordless vacuum that is slim and lightweight. It weighs only 1.6kg which is even lighter than Dyson V12 Slim.
It is the second best selling cordless vacuum on Shopee, with total sales of close to 50,000 units. The best-seller is PerySmith X Bossman Kaden PRO K2, which is RM50 more expensive.
In my opinion, the real-world performance of both vacuums is not that much different. It is, therefore, better to get an Airbot iRoom2.0, which is cheaper.
This vacuum includes accessories such as a motorized floor brush, extension head, soft brush and charging base for all your cleaning needs.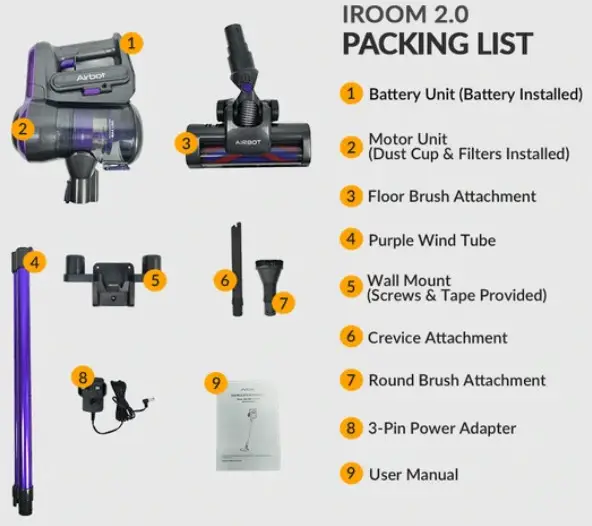 Airbot iRoom 2.0 is powered by a brushless DC motor. There are 2 step speed controls, which are:
Low-speed mode – light suction, and energy-saving with minimal noise
High-speed mode – strong suction for deep cleaning on the hard floor and carpet cleaning.
The high-speed mode has a maximum suction power of 19,000Pa.
Airbot iRoom has a battery capacity of 2200mAh. It can last for up to 35 minutes in low-speed mode and about 10 minutes in high-speed mode. 
The LED battery indicator shows the current level of the battery so you will not be shocked if the battery runs out.
This vacuum can be further enhanced with add-ons such as a dustmite brush, vacuum stand and flexible hose.
The Airbot iRoom 2.0 uses a multi-stage filtration system which consists of stainless steel pre-filter, Disk HEPA filter, and Cyclone filter.
Overall, it is easily one of the best affordable cordless vacuums under RM300. It can clean floors, curtains, cupboards, corners, mattresses and more places without any issues.
---
2. Tineco iFloor Wet Dry & Mop Cordless Vacuum
Best Cordless Vacuum Mop Combo
4.9 out of 5.0 stars | 1,300+ ratings 
Best deal on Lazada Best deal on Shopee
Tineco iFLOOR saves you time by vacuuming and mopping your floors simultaneously. Despite being slightly bulky, this vacuum is ideal for people who want their floor squeaky clean all the time.
Check out the demonstration and review of Tineco iFloor in the video below:
Tineco iFloor is significantly heavier than typical cordless handheld stick vacuums, weighing almost 3.35kg.
Bear in mind that, when filled with water, it will be even heavier.
As a result, it won't be as agile as a typical cordless stick vacuum.
This Tineco wet and dry vacuum comes with a 2500mAH Li-ion battery. It can run continuously for only 22 minutes, which is shorter than other cordless vacuums. Hence, it is not suitable if you live in a big house.
However, I do expect the battery to drain out at a faster rate as it is a dual function, wet and dry vacuum.
The vacuum itself comes with a few disadvantages too. 
As addressed in the video above, it is not meant for cleaning dirty wet mess. You can have a really tough time to disassemble everything to clean all the parts. It is only meant for daily routine light cleaning.
If you fill the water tank too full, dirty water can overflow during operation. You should keep it far below the maximum line.
The suction power is less than ideal, only 3800Pa.
In spite of the handful of shortcomings, many customers have praised the Tineco iFloor cordless vacuum for its convenience, ease of use, and speedy cleaning.
By using a wet vacuum like this, you won't have any dust flying around the house when you vacuum too.
---
3. Xiaomi Trouver Power 11
Best Cordless Stick Vacuum For Most People
5.0 out of 5.0 stars | 62 ratings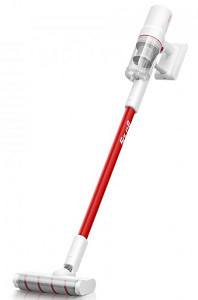 Best deal on Lazada Best deal on Shopee
First and foremost, Trouver is a subsidiary of Dreame brand. Dreame is part of Xiaomi's ecological product chain. So it is not exactly a true Xiaomi product. But they do uphold the product quality that is similar to Xiaomi's.
The Trouver Power 11 ticks many of the boxes of a good cordless vacuum:
Ergonomic handle
Long continuous run time – 60 minutes
Easy to dispose dust tank
Strong maximum suction power – 20,000Pa
Moderate weight, 1.45kg
Beautiful LED screen
Three speed mode
Battery can be easily replaced
In addition, it included a motorised floor brush, a mite removal brush, and a 2-in-1 flat suction nozzle.
For other brands, buying the brush separately will easily cost you another RM50-RM100. It is great that Trouver Power 11 has included it in the box.
This vacuum has an integrated 5-stage filtration system to keep dust to a minimum when the machine is vacuuming.
Overall, the Trouver Power 11 is definitely my personal favourite for the best cordless vacuum under RM500. This product has top-notch built quality, is efficient in cleaning, relatively light, and has a very minimalist design.
---
4. Roborock H7
Best Dyson Alternative
4.8 out of 5.0 stars | 34 ratings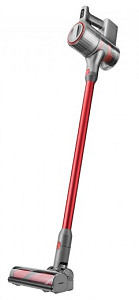 Best deal on Lazada Best deal on Shopee
The Roborock brand should be familiar to most people by now. Their robot vacuum cleaners are often regarded as the best in the industry.
The Roborock H7 is my pick for the best Dyson Alternative for people who can stretch their budget a bit.
It costs as much as RM1799 when there is no promotion, so it is by no means a budget vacuum. However, the price could drop as low as RM1499 when a promotion is ongoing.
Different from a budget cordless vacuum, the Roborock H7 has an extremely strong suction power of 160 air watts. It is also ultra long-lasting with a run time of up to 90 minutes of non-stop cleaning.
It also offers strong 5 layers of filtration, including a HEPA filter that can capture 99.99% of particles. 
However, it is a bit disappointing to see that it fails the smoke test as shown in the video review above. (For information, only Dyson vacuum and a few other premium vacuums can pass such smoke leakage test).
Other nifty premium features you can find on the Roborock H7 are:
Magnetic accessories which make storage easier
LIPO battery that support fast charging (2.5 hours for full charge)
Support dust bag
Lightweight, 1.46kg
OLED display
Silent operation
Convenient power lock for continuous vacuuming
Child lock
Automated carpet boost mode which is similar to Roborock S7
Awesome ergonomic handle
The Roborock H7 packages come with plenty of accessories: flex tube, crevice tool, dusting brush, motorised mini brush, motorised soft-bristle brush. I think this vacuum would be perfect if it came with a dust mite cleaner brush.
Nonetheless, this ever-versatile Roborock H7 cordless vacuum will be a great gift or a great help to your loved ones.
---
5. Dyson V12 Detect Slim Total Clean
Best Lightweight Cordless Vacuum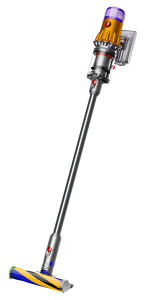 Best deal on Lazada Best deal on Shopee
The Dyson V12 Detect Slim Total Clean is my pick for the best lightweight cordless vacuum. It is almost impossible to not find a Dyson product ranking on the top when it comes to cordless vacuums selection.
Although the Dyson vacuum cleaner is expensive, it remains to be the "king" of cordless vacuums which competitions having a tough time overtaking.
First, the Dyson's V12 Detect Slim costs a whopping RM3,599. Personally, I think that such a high price tag is a bit out of reach for the average Malaysian, especially to spend on a vacuum.
Dyson's Detect Slim series vacuums have plenty of unique features such as its laser slim Fluffy cleaner head, which allows them to detect non-visible debris from the floor.
It is also one of the lightest Dyson vacuum models with only 2.2kg. Despite its slim size, it has a suction power of 150 air watts.
Check out a detailed review by Jayce Ooi:
The Dyson V12 Detect Slim Total Clean comes with many useful accessories:
Laser Slim Fluffy cleaner head
Direct Drive cleaner head 
Hair Screw tool
Quick-release combination tool
Quick-release mini soft dusting brush
Quick-release stubborn dirt brush
Reach Under tool
Light pipe
Wand clip
Docking Station
Therefore, you have everything you need to clean any area and in any condition.
Another main reason for users to choose Dyson over other brands is its Dyson's fully-sealed filtration system. It is proven to be able to trap 99.97% of microscopic particles that it can even pass a smoke test without any leakages.
Therefore, it is the best vacuum for allergy sufferers because it won't spread dust when you use it.
Other than that, here are some of the premium features that exist only on Dyson vacuum:
Automatically adjust suction power based on detected dust volume
Dust sensor and LCD display showing what's been sucked up in real-time.
Dyson Hyperdymium motor which can spin up to 125,000 rpm
Anti-static carbon fibre filament 
Point-and-shoot no-touch bin emptying technology.
Throughout the years, Dyson has continuously improved and innovated. This time, it has even included an easy click-in battery system.
This gives users peace of mind since battery replacement used to be one of the most common complaints about Dyson cordless vacuums.
Users of Dyson V12 Detect Slim will not need to worry about battery replacement anymore. If your battery has really gone bad, just place an order from the Dyson official site.
---
Previous Pick
Roidmi X20/X30 Review
Roidmi X30 Pro cordless vacuum remains to be one of my personal favourite vacuums. It has a mop attachment that can do a little bit of mopping.
It has powerful suction, last for 70 minutes, and support quick charging. Now, it even comes with a beautiful OLED screen and 6-level filtration.
Dibea D18 Review
Although I still recommend Dibea D18, Airbot vacuum cleaners are definitely more practical for most people because of their cheaper price.
They even provide 2 years general warranty now.
Dyson V11 Absolute Review
Dyson V11 is like any standard size Dyson vacuum. They vacuum perfectly and feel slightly heavier in comparison to the new Detect Slim Series.
And older Dyson vacuum models require users to constantly hold down the power button to vacuum. It can be quite tiring if you vacuum for a long time.
The new Detect Slim series is definitely a better choice.
---
Competition
Corvan Cordless Vacuum Review (vs Dyson vs Roborock)
Corvan cordless vacuum might be your best choice if you prefer to buy from local brands with a physical customer service centre.
We all know it is very frustrating when it comes to a product warranty claim.
Their most notable house cleaning appliances are the Corvan K9 vacuum, Corvan PicaMop T7 and Corvan K6. All of them receive really good customer reviews.
Russel Taylor Cordless Vacuum Review
There have been tens of thousands of Russell Taylor cordless vacuum VC20, VC-22 and VC-25 sold.
Personally, I don't recommend buying them because there are plenty of complaints about the product being inferior, and vacuum suction power is rather poor.
Their cheaper and basic models also do not come with a motorised brush. Not recommended.
PerySmith Cordless Vacuum Review (vs Airbot vs Dyson)
On Shopee, PerySmith cordless vacuum cleaners are flying off the shelves. Among its best-selling products are the PerySmith Xtreme XS20, Kaden Pro K2/K3, and X50.
Given that Airbot has a similar product price range with it but is slightly cheaper, I think average users can just opt for an Airbot cordless vacuum.
Also, do note that the PerySminth Xtreme X10 vacuum does not have a motorised brush which will make it much less efficient in picking up dust and dirt.
Riino, Electrova, Morse, Hericaine Cordless Vacuum Review (vs Airbot and others)
All of these less-established brands could be good or bad. They may even be manufactured by the same OEM manufacturer for Airbot, PerySmith, etc.
If you're attracted by their cheap pricing, you may give it a try. I always encourage users to stick with the established brands for easier warranty claims and repairs.
One last thing, if you see a seller promoting a "Panasonic Style", "Samsung Style", or "Dyson Style" cordless vacuum, do not buy from them as the tactic is dishonest and deceptive.
---
Cordless Vacuum FAQ
Which brand of cordless vacuum is the best?
Dyson is the best and most popular cordless vacuum in Malaysia. If you prefer affordable vacuum brands, you can select from Airbot and Trouver cordless vacuum.
The best mid-range vacuum brands are roborock, Roidmi, Xiaomi and Tineco.
What is the most powerful cordless vacuum?
Dyson V12 Detect Slim is the most powerful cordless vacuum we recommend. It has 150 air watts of suction power.
In addition to its slim design, it is lightweight, making it a great aid to women.
Is cordless vacuum worth it?
Yes, it is more convenient than a corded vacuum but with less suction power. They usually come with a motorised floor brush to compensate for the less powerful suction.
Corded or cordless vacuum is better?
A corded vacuum is more powerful but inconvenient to move around the house. A cordless vacuum is more convenient and highly recommended for house use.
How long do cordless vacuum batteries last?
Typically, a cordless vacuum lasts between 30 to 45 minutes for a budget model. And the premium model can last for 60 to 75 minutes.
You will, however, get a somewhat shorter battery life when using any cordless vacuum with a motorised brush. This is due to the extra power drawn by the brush motor.