If you're looking to buy a robot vacuum, you will most likely come across these 2 brands, Khind and Xiaomi. They both sell cheap and affordable robot vacuums.
Although both are cheap robot vacuums, the technology used in these robot vacuums is vastly different. 
Hence, it is important to understand why they sell at such a low price when brands like Roborock sell robot vacuums for RM2000 to RM3000.
Let's take a closer look at these two companies and their robot vacuums.
---
Company Background
Khind

Khind is a homegrown Malaysian electronic brand. It was founded in 1961 and produces a wide range of home electronics like stand fans, hair dryers, ovens, air fryers and more. 
Xiaomi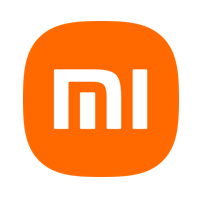 Xiaomi is best known for its budget smartphones that come with great specifications. It is the second largest smartphone manufacturer in the world and the youngest company on the Fortune 500.
Furthermore, Xiaomi is a pioneer in smart home products such as TV sticks, Android boxes, smart TVs, air purifiers, and robot vacuum cleaners.
---
Hardware Comparison
Khind has fewer robot vacuum models available compared to Xiaomi. 
This is expected since Xiaomi has been in the robot vacuum business for so long. Furthermore, Xiaomi and Roborock work closely together for many years.
This also leads to Xiaomi robot vacuums have a much better build quality than Khind robot vacuums. Khind Robot Vacuum feels less premium and its wheel construction is of poorer quality too.
Check out all the Xiaomi and Khind robot vacuum models in the table below.
Software Comparison
For robot vacuums, smart navigation and mapping are the most crucial features. I have repeatedly stressed this point in all my robot vacuum reviews.
Again, Xiaomi has a huge advantage when it comes to navigation and mapping. The app is well-designed and its smart navigation system is very mature.
Khind, on the other hand, does not have a dedicated smartphone app for its robot vacuum. I can't help but think it's like the robot vacuum from ten years ago, which has gyroscopes, anti-fall and anti-collision sensors.
Difference between Khind Robotic Vacuum vs Xiaomi Robot Vacuum
The major difference between Khind Robotic Vacuum and Xiaomi Robot Vacuum is that Khind is a basic robot vacuum with a gyroscope and sensors that prevent it from falling down or colliding with obstacles. 
And most Xiaomi robot vacuums are smart robot vacuums that are capable of scanning the room conditions and determining the optimum cleaning route without missing out on any part of the room.
Khind Robotic Vacuum is, therefore, cheaper than Xiaomi because it has fewer features and poorer chips.
Comparison between Khind Robotic Vacuum vs Xiaomi Robot Vacuum
| | | |
| --- | --- | --- |
| | Khind | Xiaomi |
| Price | Cheaper | Cheap |
| Build Quality | Moderate | Good |
| Cleaning Capability | Inconsistent | Consistent |
| Mopping | Yes | Yes |
| App | No | Yes |
| Smart Mapping | No | Yes (Visual/LiDAR mapping) |
Khind Robotic Vacuum Cleaner VC9X6A vs Xiaomi G1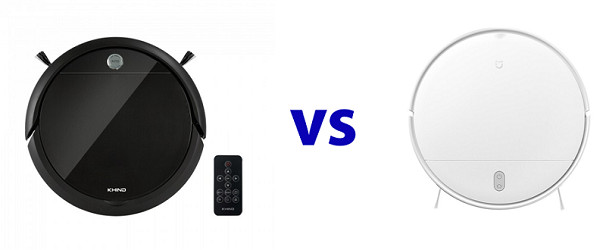 Let's compare two of the cheapest robot vacuums from each brand: Khind VC9X6A vs Xiaomi G1.
Khind VC9X6A Review
Xiaomi G1 Review
As you can see from the video review above, Khind VC9X6A is a very basic robot vacuum. This is just an automatic self-moving vacuum cleaner. To be fair, it costs only RM357 which is RM200 cheaper than the Xiaomi G1.
There are many features it lacks that a modern robot vacuum should have. It has no smart navigation which means the robot is not suitable to clean big spaces or multi-room units.
There is also no roller brush at the bottom, which helps the robot vacuum pick up debris and hair as it passes through. Likewise, it is inefficient to vacuum carpets without a roller brush.
Not only that, the Khind VC9X6A has a very low suction power too. It has a suction power of 700Pa in comparison to Xiaomi G1's 2200 Pa.
Comparing Khind VC9X6A vs Xiaomi G1
| | | |
| --- | --- | --- |
| | Khind VC9X6A | Xiaomi G1 |
| Price | RM357 | RM535 |
| Suction Power | 700Pa | 2200 Pa |
| Battery | 2000mAh | 2500mAh |
| Roller Brush | No | Yes |
| Mopping Kit | Yes | Yes |
| Remote Control | Yes | No |
| Smartphone App | No | Yes |
| Mapping | No | No |
>>Check the best deal for Khind VC9X6A on: Lazada, Shopee
>>Check the best deal for Xiaomi Robot Vacuum Mop Essential G1 on: Lazada, Shopee
Khind Robot Vacuum VC9E31 vs Xiaomi Robot Vacuum Mop 2 Pro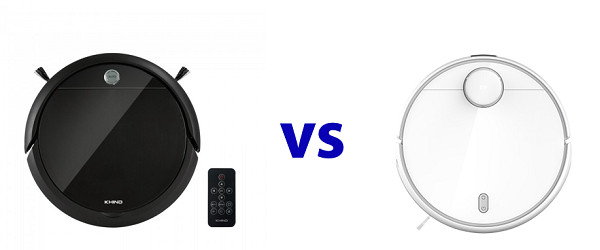 The Khind VC9E31 and Xiaomi Vacuum Mop 2 Pro are both selling at RM1100+. 
Khind VC9E31 is merely an improved version of its Khind VC9X6A and Khind VC9X8C. It comes with WiFi connectivity and a smartphone app. But the app is extremely basic and has no advanced mapping features.
In contrast, Xiaomi Robot Vacuum Mop 2 Pro is equipped with LiDAR sensors and capable of mapping. 
It also features a sonic vibration scrubbing feature for removing stubborn stains.
With a battery capacity of 5200mAh, the Xiaomi Mop 2 Pro provides a long and continuous cleaning session.
There is no doubt that I will be recommending buying the Xiaomi Vacuum Mop 2 Pro since it is a more advanced robot vacuum that is better in every way than the Khind VC9E31.
>>Check the best deal for Khind VC9E31 on: Lazada, Shopee
>>Check the best deal for Xiaomi Vacuum Mop 2 on: Lazada, Shopee
Verdict
Khind Robotic Vacuum VC9X6A is cheap. I don't recommend buying it. Because it is a basic robot vacuum that is only suitable for cleaning a small room, eg: 100-200 sq ft.
With that money, you would be better off buying a cordless vacuum, which is more efficient, since a small room can be vacuumed in less than three minutes.
The Xiaomi Robot Vacuum is reasonably priced and feature-packed, so it is highly recommended. The robot vacuums with LiDAR sensors are good for large houses because they can map accurately and store the maps for later use.
---
FAQ
Khind VC9X6A vs Khind VC9X8C, What are the differences?
The main difference between Khind VC9X6A and Khind VC9X8C is the Khind VC9X6A has no roller brush at the bottom but the VC9X8C has one.