Having a good washing machine is important as it saves you a lot of time and get you clean clothes. In order to find the best washing machine, we have to vet through different type and brand of washing machines, eg: Sharp, Midea, Hisense, Electrolux, Panasonic, Toshiba, Hitachi, LG, Bosch and even Samsung!
We have selected the best washing machines as below:
Best Top Load Washing Machine
1. Toshiba 10KG AW-H1100GM Top Load Washing Machine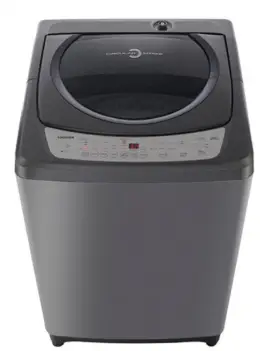 Toshiba 10KG AW-H1100GM is reliable and has a maximum capacity of 10KG. Although, it looks dated and has not much function. It washes clothes well and lasts forever.
RM1073 on Lazada RM1073 on Shopee
This washing machine standing at 1031(H) x645 (W) x 620 (D) x mm size with a capacity of 10KG. Its minimum water level is 21 litres and the maximum water level is 79 litres.
Toshiba AW-H1100GM has a non-inverter motor and a maximum spin of 700 rpm. Couple with a twin water injection system, it creates a swift and strong water flows. This allows the water to push through deeply into the clothes to remove stubborn stains and dirt.
This washing machine has 5 different washing courses which are: regular, speed, delicate, blanket and heavy wash mode. It has 2 more additional functions which are tub clean and fragrance mode.
Compared to other cheaper washing machine models, Toshiba AW-H1100GM has quite some notable features too. This includes lid lock and childproof button. It also has auto tub dry function which is handy in order to prevent the growth of mold.
On top of that, it has a "super speed dry" mode which allows user to set the duration for spin-drying the clothes.
Toshiba also claims that this washing machine uses zero electricity during standby.
On top of everything mentioned, Toshiba provides a generous 2 years general warranty, 3 years control panel warranty and 12 years motor warranty while most other brands only provide a 1-year general warranty and 10 years motor warranty.
We believe that Toshiba AW-H1100GM washing machine is the best value for money model for the RM1,000 range top load washing machines.
Pros:
Good capacity of 10kg
Simple to use
Pre-set Timer & Resume Function
Lid Lock & Child Proof
Auto Tub Dry
12 years motor warranty
Cons:
May not clean as good as front-loading washing machine
Outdated appearance
Non-inverter motor
Best Front Load Washing Machine
2. Electrolux 7.5kg EWF7525 Front Load Washing Machine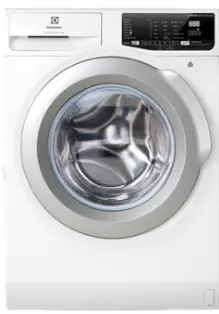 Electrolux Front Load Washing Machine range are consistently being praised by many online reviewers. It has multiple washing mode for different types of fabric. Its wool wash mode is approved by Woolmark Apparel Care that able to minimize damage to wool fabric.
RM1199 on Lazada RM1248 on Shopee
Many review websites have applauded the performance of Electrolux front load washing machine.
We have chosen Electrolux EWF7525 as the best front load washing machine in Malaysia. It comes with a dimension of 850(h) x 600(W) x 568mm(D).
It uses a non-inverter motor and has a maximum spin of 1200 RPM, which are almost twice as much as the Toshiba's top load model that we pick.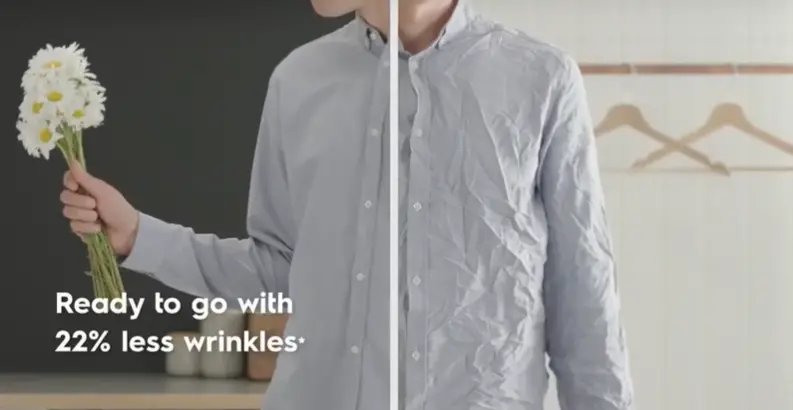 One of the unique features of this washing machine the vapour care technology that helps reduce wrinkles by up to 22%. It ends each wash with a gentle whoosh of 40 degree celsius vapour to reduce wrinkle as well as germ & allergen.
The other unique feature of this Electrolux washing machine is its Woolmark Apparel Care Certified "wool cycle" washing mode. Woolmark is one of the world's most recognisable wool supplier. The "wool cycle' mode is suitable for machine-washable woollens.
Well, time and time again, people have always complained about the older front loader model is difficult to load. It is not that convenient especially for elderly folks as they need to bend down to put in the clothes and then bend down again to retrieve the clothes.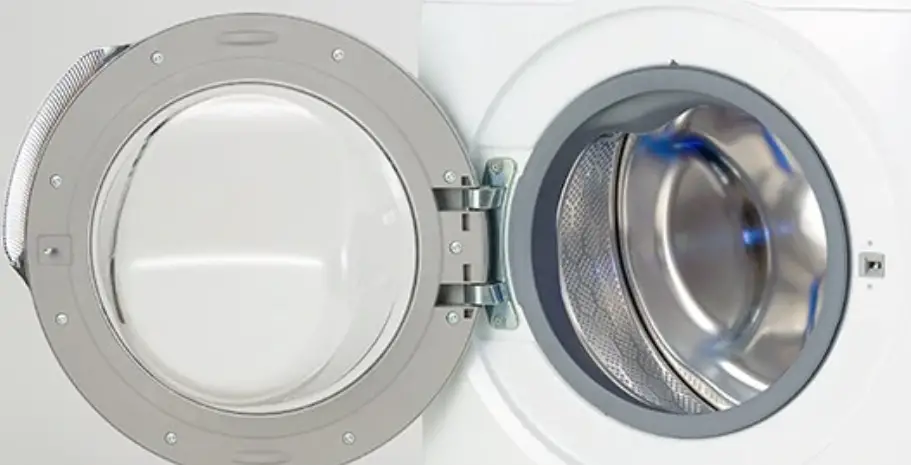 Electrolux mitigates this issue by providing a bigger door which they called it "3XL door". Yup, extra extra extra large door opening for easier access for loading and unloading. So kudos to Electrolux for this.
There is total of 8 washing program available, namely: cottons, mixed, delicates, daily 60, wool, energy saving, bedding & quick 15.
There are also the rinse, extra rinse, rinse and hold options, where you can select the one in accordance with your needs for that day. Special features include Soak, Quick, Vapour, Delay End. This machine also has a flexible detergent compartment where you can choose the specific dose you need. And yes, like others, this machine also has child lock safety too.
We would like to draw your attention to the Quick 15 wash cycle program. This is indeed one of the fastest cycles, so far, in the market. It allows a quick 15 minutes wash suitable for your daily clothes.
Electrolux provides 2 years warranty and 10 years warranty for the motor. A standard motor warranty period for most other brands as well.
Pros:
Vapour care technology
Woolmark approved "wool cycle mode"
Up to 1200 rpm
8 washing programs
Safety Child Lock
Flexi-detergent compartment
Water-efficient
Compact size
Cons:
7.5kg – rather smaller capacity
Spinning is noticeably louder than top-loading machine machine
Non-inverter motor
Slightly more pricey
Best Premium Washing Machine
3. LG FC1450S4W 10.5KG front load washing machine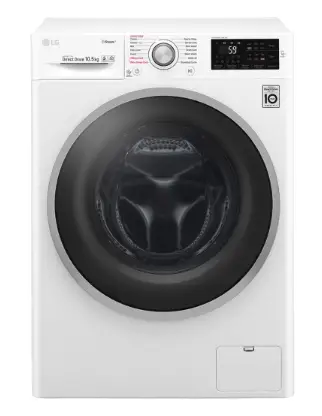 LG FC1450S4W offers a very versatile washing capability with this washing machine. It uses inverter motor, LG's 6 motion drive washing mode, hot water washing, jet spray while rinsing to wash your clothes thoroughly and effectively. Its jet spray feature helps to cut down almost half of the washing time compared to conventional rinse and wash method.
RM2729 on Lazada RM2729on Shopee
If you plan to spend some serious money on a washing machine, we recommend you to take a front load washing machine instead of a top load model.
Yes, our pick for the high-end range is LG FC1450S4W 10.5KG washing machine with 6 Motion Inverter Direct Drive and Steam, which has a size of 850 (H) x 600 (W) x610 (D)mm and 10KG maximum wash capacity.
This washing machine has a maximum spin speed of 1400 rpm and can heat up the water to as high as 95 degree Celsius.
It uses a direct drive inverter motor. So, it will be significantly less noise and less vibration. And has better energy efficiency. It claims to be 33% more saving in electricity and 42% more saving in water consumption compared to the conventional model.
All the premium range LG washing machines including this model comes with a "steam" function. It uses high-temperature water to disinfect germs, mites and allergens. 99.9% allergen reduction certified by BAF (British Allergy Foundation)
Compared to the usual top load washing machine which can only use spinning motion to clean your clothes, LG's washing machine has what they call 6 motion direct drive washing. It combines 6 different motion including tumble, rolling, swing, stepping, filtration and scrubbing to thoroughly wash the clothes.
In a stain washing test carried out by wirecutter.com, LG and Electrolux washing machine perform significantly better than competitors. And LG's washing machine has an edge over Electrolux because of its Turbowash technology.
They use strong jet spray onto clothes to make rinsing cycles more efficient which essentially cut down the washing time by half.
Apart from that, this LG FC1450S4W washing machine has all the standard feature that its competitors offer. It has as much as 14 washing programme. It also has tub cleaning and child lock function.
LG FC1450S4W washing machine is an interesting choice because you can get all these premium functions for below RM3,000. Any other model that comes with variable temperature washing, jet spray, front-loading and multiple motions cleaning will easily cost more than RM3,000.
Pros:
Inverter Direct Drive Motor
6 Motion Washing Technology
Variable temperature wash
Turbowash function – water jet spray
Add clothes in mid-cycle
Cons
Best Budget Inverter Motor Washing Machine
4. LG 9.0kg T2109VS2M Top Load Washing Machine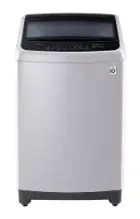 LG T2109VS2M is the cheapest inverter motor washing machine you can find in the market. Despite its affordable price tag, LG packs many unique features like turbo drum and punch+3 to further improve the cleaning efficiency.
RM1099 on Lazada RM2729on Shopee
LG T2109VS2M is the cheapest DC inverter motor washing machine that packs with lots of useful functions. It measures at 925 (H) x 540 (W) x 540 (D) mm with a maximum capacity of 9KG.
Inverter motor washing machine has a slight advantage over the non-inverter washing machine. You can expect it to be more silent and use less electricity compare to non-inverter one.
Although this is a budget range LG washing machine, LG does put in the effort to make this machine perform as good as possible to clean the clothes.
LG has a turbo drum technology which the drum is also rotating when washing. Other cheaper top load washing machines come with only a fixed drum. The rotating drum will rotate at an opposite direction to the pulsator creating a stronger water stream to wash the clothes.
It also has this unique mini pulsator which creates three powerful water stream to achieve a better washing efficiency.
This washing machine comes with 8 different washing program: normal/wool/duvet/school care/pre-wash/quick wash/ ECO Save/tub clean and has a safety child lock.
In short, LG T2109VS2M is an amazing bargain if you wish to buy an inverter motor washing machine.
FAQ
Should I buy a top-loading or front-loading washing machine?
A front-load washing machine is compact, making it ideal for tiny apartments, basically best suited for small spaces. It washes clothes better than a top-load washing machine. Thus, it is more energy and water-efficient.
However, it is generally more expensive in comparison to the top-load counterpart.
Pros: Clean better, save water & electric, can stack dryer
Cons: Slightly more expensive, bend over to load/unload, overloading can easily damage the washing machine
A top load washing machine is well, most of the time bigger and therefore bulkier, able to wash heavier loads of laundry. Washing is less efficient and would consume more water. However, it is easier to load/unload the clothes, more ergonomic for the human body to just throw the clothes into the washing machine when standing upright.
Pros: Cheaper, easy to load
Cons: Less efficient in cleaning, consume more electricity and water, cannot stack dryer.
What to consider when buying a washing machine?
A washing machine is not advanced technology like a smartphone. Other than its maximum load capacity, the main criteria you should take note are the size, price, loading position, and motor type.
Size and space– Nowadays, most live in a condominium or apartment. This becomes the number 1 criteria to consider. Make sure the washing machine model actually able to fit in the designated area.
Price – Buy what you can afford. Not everyone needs the best cleaning performance and the most efficient motor.
Loading position – Personally I prefer front load over top load because it is more efficient and cleans better. If you're buying for the elderly, maybe they will prefer top load since bending down too often can be tiring and troublesome for them.
Motor type – Inverter motor is better than the non-inverter motor. But for washing machine, I don't think inverter motor provides a very big advantage.
Conclusion
A washing machine is a product which we are going to use frequently in the long term. It is important to buy a reliable and efficient one. We believe that the above four different types of best washing machines recommended by us should cater to the need of most people in Malaysia.
And finally, if you like this article and wish to see more similar content. Remember to support me by clicking any of the lazada/shopee link listed on the site before you make any purchase. And like our Facebook page too.