The Philips PerfectCare 9000 Steam Generator Iron (that's a mouthful to say) is, hands down, the best iron I have ever used. It is powerful, light, and able to get rid of creases from clothes in the blink of an eye.
Pros and cons of Philips PerfectCare 9000 Iron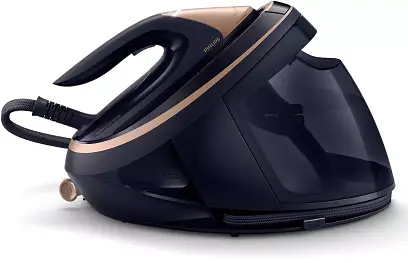 Pros
ActiveSense technology with no burns guarantee
Awesome safety feature
9 bar steam pressure for fast crease removal
Summary
The Philips PerfectCare 9000 is the perfect iron that you could ever dream of. It only takes a short 2 minutes to heat up, and then you can continuously iron non-stop as it comes with a big 1.8 litres water tank.
The ActiveSense technology with AI camera can recognize thousand types of fabrics. There's no temperature setting on this iron because it can automatically adjust the optimum temperature based on fabric types. Impressive indeed!
It also has auto shut-off and smart anti-burn feature that give you peace of mind.
All in all, Philips PerfectCare 9000 is a hassle-free and worry-free iron to zip through your laundry works.
Best deal on Lazada Best deal on Shopee
---
A Brief History of the Evolution of Iron
Today, there are three main types of clothes iron: basic iron, steam iron and steam generator iron. Basic iron is the most common iron with a heated soleplate to iron clothes.
Steam Iron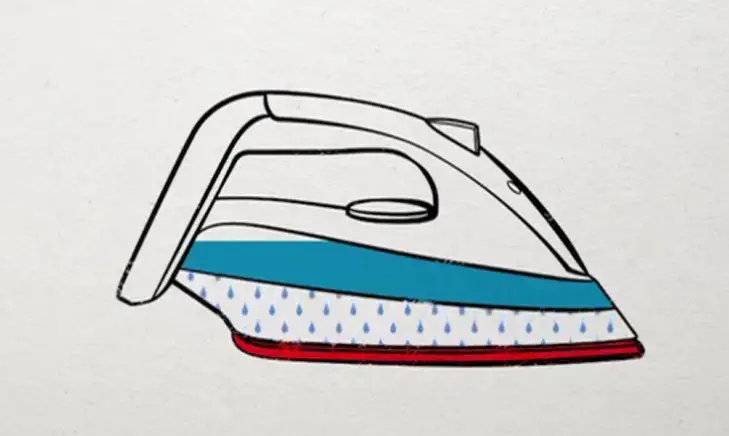 Then, steam iron is invented, where steam pressure feature is integrated into the iron. High-pressure steam is extremely efficient in removing crease on clothes.
Conventional steam iron has its water storage tank integrated within the iron itself. So the iron becomes bulkier and heavier. And the water storage capacity is usually small where users have to refill the water during one ironing session.
Steam Generator Iron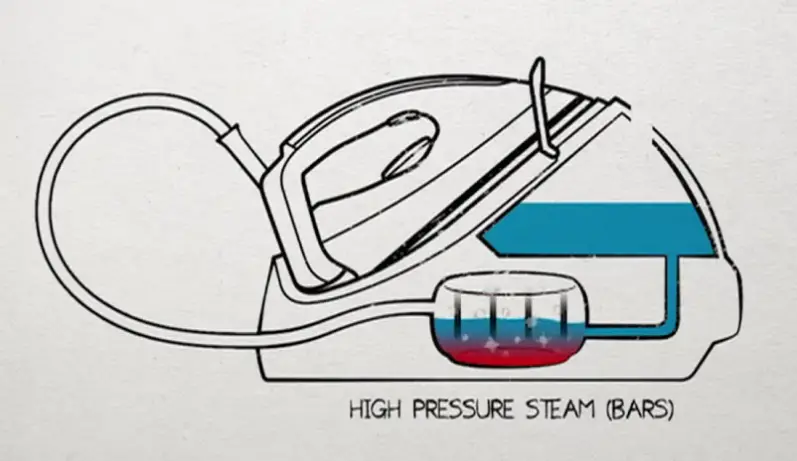 Stream generator iron is the latest iteration and improvement from the conventional steam iron. The steam generating device is separated out from the iron itself. There's a dedicated base for purpose of generating iron. The advantage is that it reduces the weight of iron and able to generate high pressure steam more efficiently.
---
Material and Build Quality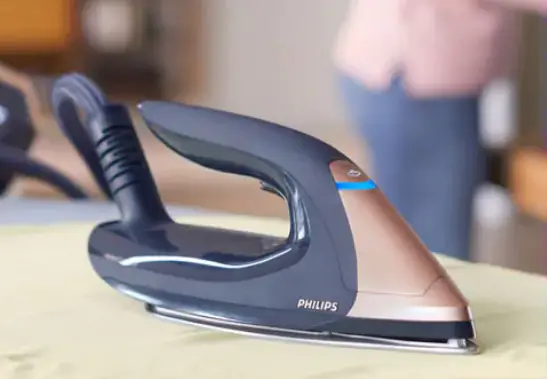 Unlike the usual bright colour scheme you see on regular irons, the Philips PerfectCare 9000 series is elegantly designed with black and bronze colours.
Although most parts of the iron are made of plastic, it still looks and feels premium.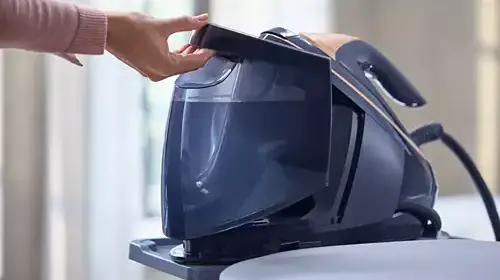 The iron itself weighs about 970 grams while the base weighs about 4.5 kilograms. Yes, the base is kind of heavy because there's a boiler inside for boiling water and generating strong steam.
As you can see, this Phlilips iron comes with a big 1.8-liter transparent tank, which is sufficient for a 2 hours non-stop ironing sessions.
Apart from the maximum heating power and steam pressure, the soleplate of an iron is extremely important. This iron has top of the line SteamGlide Elite, the best soleplate among Philips irons.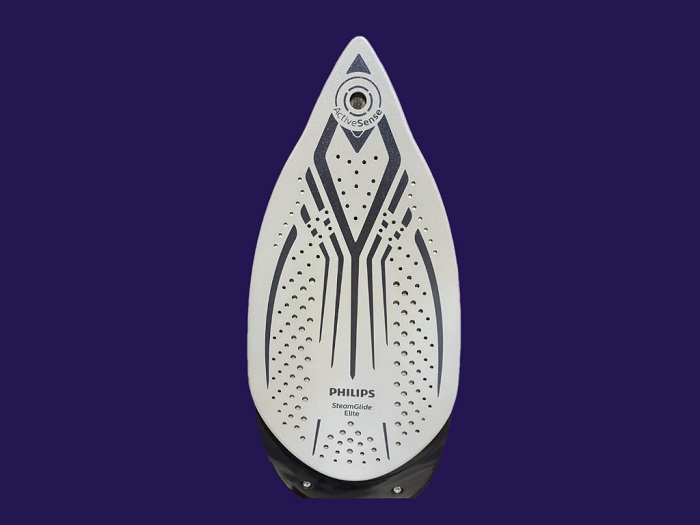 Its stainless steel base is twice as hard as a regular aluminium base. And the patented 6-layer coating with advanced titanium layer provides an ultimate gliding performance and maximum scratch resistance.
Ironing Performance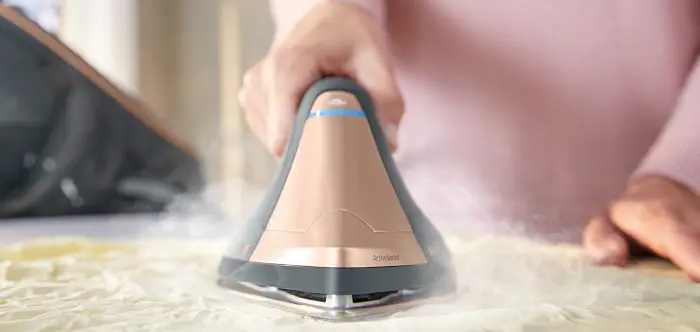 Philips PerfectCare 9000 is the world's first iron integrated with A.I technology. It has a built-in camera that actively checking what types of fabric it is ironing, known as the ActiveSense feature.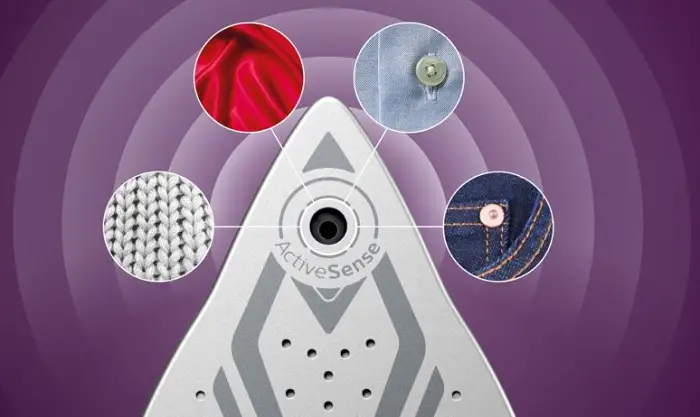 Unlike conventional iron, this iron actually has no temperature control dial! The temperature and steam amount are automatically adjusted for different types of garment. 
In my personal test, this steam generator iron works exceptionally well. It is able to remove creases for most of my clothes with only one stroke. It is such a huge time saver.
"Philips PerfectCare 9000 series makes ironing fun and enjoyable!", according to my wife who always does the laundry and sometimes dreaded about it.
Besides, this iron can output as high as 9 bars of steam pressure which able to penetrate even the thickest jeans with ease. If you happen to encounter stubborn wrinkles, just hold on the steam trigger to release extra steam to tackle it.
You also can do vertical steaming with this steam iron. But personally, I prefer to just iron my clothes on the iron board which is faster and more efficient.
Safety Features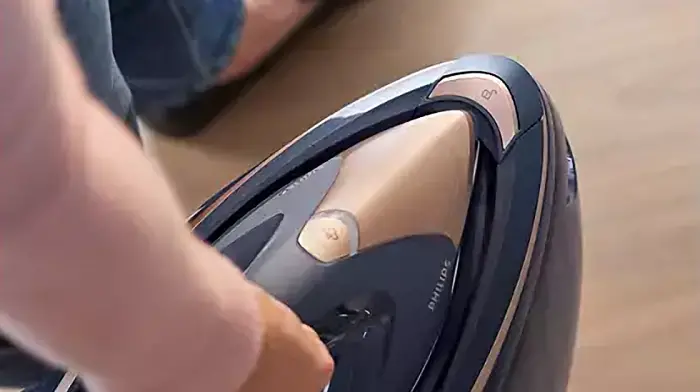 First on safety features, I would like to touch on the safe carry lock. Basically, it locks your iron onto the base which is heavy and bulky which makes it almost impossible to drop your PerfectCare 9000 series iron.
And it is safe and easy for users to carry the iron around in the house.
The most notable and boldest feature on this iron is that Philips guarantees no burns on all ironable garments. This is only made possible with Philips' DynamiQ motion sensor as well as the ActiveSense technology.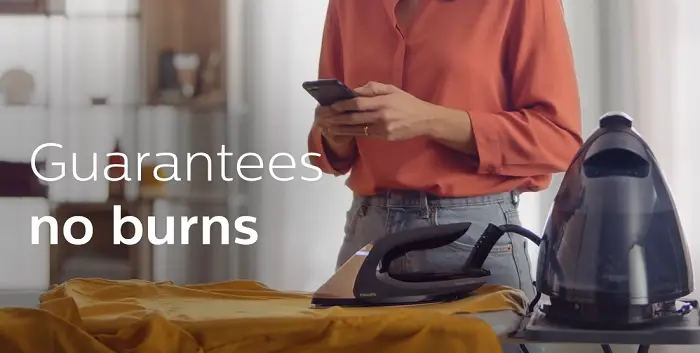 I have tried to leave the iron on my clothes to test the no burns feature.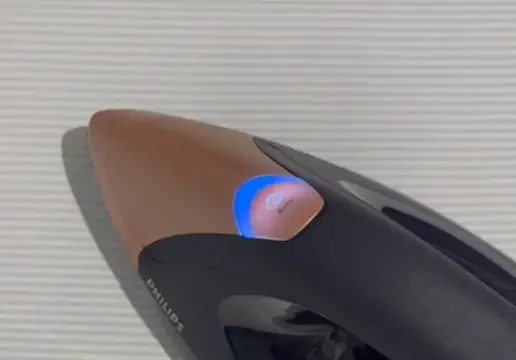 When the iron stays still, the iron would turn into idling mode and the blue light indicator is turned on. It will stop heating or emitting steam to protect your clothes.
It really give users peace of mind when ironing without having to worry any accidental burns on clothes.
For additional protection, there's is also a automatic shut off function. The iron will automatically switch off if it has not been used for a few minutes.
Maintenance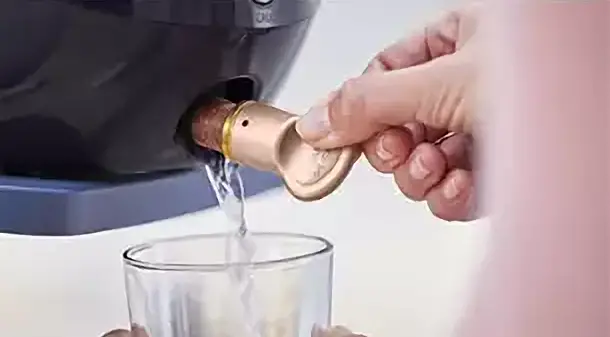 All steam iron or steam generator iron use water, and water contains limescale (whitish, chalk-like compound often around water tap). Hence, limescale will be built up over ironing sessions.
We will need to descale from time to time to ensure the iron works in tip-top condition.
Philip's exclusive Easy De-Calc Plus system will automatically collect the limescale and store into a limescale container.
We only need to remove the plug to release the scale.
Verdict
Philips PerfectCare 9000 steam generator iron is no doubt an impressive iron that saves much time and energy. However, it comes at a hefty price tag at this moment.
If you can afford one, it is definitely worth to try it out. If you're on the fence of getting one, roughly evaluate how much time you can save and how you can put those hours into good use. Then, only decide whether you should buy one.
One last tip, you can buy an older model of Philips PerfectCare series instead of the new PerfectCare 9000 series. Because model like Philips PerfectCare Elite GC9630/20 only costs a fraction of it.
If you're interested to level up your laundry system at home, check out our articles below:
Disclaimer: The product tested is provided by the vendor. Opinions, reviews and user experience in this article stay true to TechRakyat's unbiased principle.