The majority of people today prefer wireless headphones/earbuds more than wired headphones. It's not comfortable to have wires all over when you walk, type, exercise, or cook. 
If this is your first time buying headphones, it's wise to try them on at a physical store first to see if you prefer on-ear or over-ear headphones.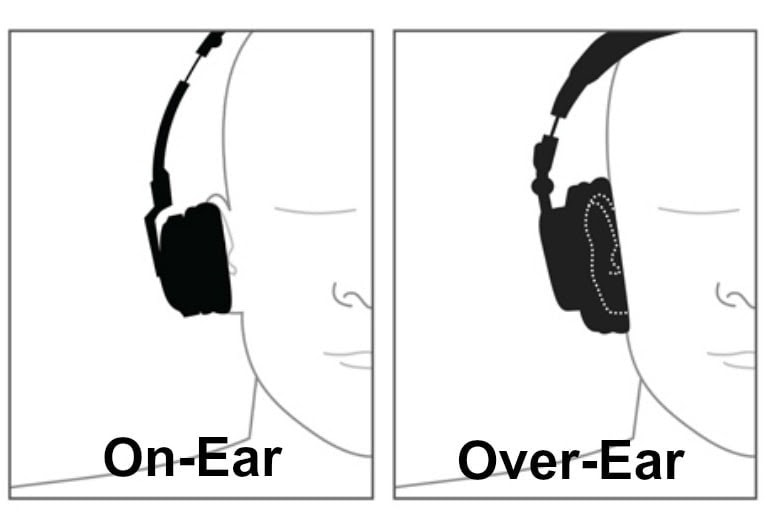 The on-ear headphones are smaller and easier to carry, but less effective at passive noise isolation.
In contrast, over-the-ear headphones are generally bigger, more comfortable and better at blocking out background noise.
Considering various factors like comfort, audio quality, battery life, and noise cancellation, I've handpicked a list of top wireless headphones in Singapore.
Here are the selected 7 best wireless headphones for most Singaporeans:
Comparing the top 6 wireless headphones in Singapore
| Model | Type | Mic | ANC | Battery Life | Wireless | Weight |
| --- | --- | --- | --- | --- | --- | --- |
| Sony WH-1000XM4 | Over-Ear | Yes | Yes | 30 hrs | Wireless, Wired | 251g |
| Bose QC 35 II | Over-Ear | Yes | Yes | 20 hrs | Wireless, Wired | 235g |
| Apple Airpods Max | Over-Ear | Yes | Yes | 21 hrs | Wireless, Wired | 386g |
| Sennheiser HD 450BT | Over-Ear | Yes | Yes | 30 hrs | Wireless, Wired | 238g |
| Anker Soundcore Life Q30 | Over-Ear | Yes | Yes | 44 hrs | Wireless, Wired | 263g |
| Jabra Elite 45H | On-Ear | Yes | No | 50 hrs | Wireless only | 160g |
| Mpow X4 | Over-Ear | Yes | Yes | 20 hrs | Wireless, Wired | 272g |
---
Best Overall Wireless Headphones
Sony WH-1000XM4 Wireless Noice Cancelling Headphones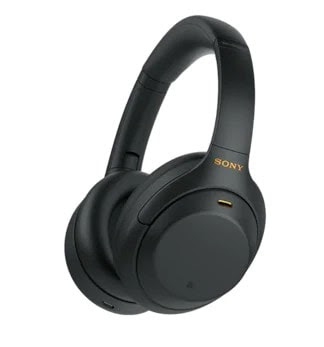 Best deal on Lazada Best deal on Shopee
Sony WH-1000XM4 Features Highlight:
Over-ear type
40mm hybrid drivers
Excellent noise isolation performance
Has built-in microphone
Long battery life (37.7 hours)
Multipoint pairing
DSEE Extreme upscaling
Conversational awareness and auto-play/pause
Support SBC, AAC & LDAC
Support Google Assistant & Alexa
Sony WH-1000XM4 Positive Review:
Headphone quality is very good, sound quality is very good, ANC is amazing, smart features of the headphone are very good! Love it!
Comfortable earmuffs, good sound quality. Mic quality is not super amazing but still better than my previous samsung earphones
Sony WH-1000XM4 Negative Review:
-Nil-
Sony WH-1000XM4 is the best overall wireless Bluetooth headphones to buy in Singapore. It has a more accurate sound and better active noise cancellation (ANC) compared to its predecessor, the Sony WH-1000XM3.
This model is well-known as one of the most comfortable headphones in the market. It is lightweight with only 251 grams and sits comfortably over your ears. 
Thus, it is ideal for daily commuting and travelling.
Besides that, the ANC feature is excellent, blocking out bass-heavy sounds like engines, as well as sharper sounds like chatter voices, so you can fully enjoy your music .
Additionally, the Sony WH-1000XM4 is suited for office use too, you can use it all day long at the office without the need to recharge often. A full charge can last for more than 30 hours.
And a quick 10 minutes charge can get you 5 hours worth of listening time.
However, they do leak some noise when turned on to high volume, so keep the volume down if you're in a quiet office.
The sound quality for the Sony WH-1000XM4 is great with a dynamic and rich sound profile. It has a slight flatter frequency response in the lows so you may find the bass is not as strong as other bass-heavy headphones.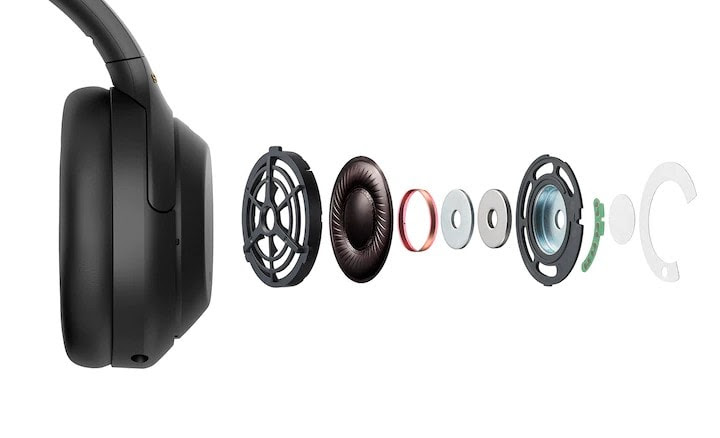 If you don't like the factory default sound profile, you can easily change the sound using the graphic EQ and presets on the Sony/Headphones Connect app.
Something to note is that it has a slightly inconsistent treble delivery, so it depends on where and how you position the headphone on your ear.
There are added features such as multipoint pairing, DSEE Extreme upscaling, Conversational Awareness and Auto-play/pause that set WH-1000XM4 far apart from its competitions.
Most importantly, Sony WH-1000XM4 supports SBC, AAC, and Sony's LDAC for the highest quality wireless music playback.
And there's a built-in microphone too. Having said this, the integrated microphone has a sub-par recording quality, so your voice may sound thin and muffled.
In terms of comfort level, this headphone stays snug fit on your head for regular usage. Still, if you're exercising intensely, they may go out of place.
On top of that, this headphone has a swivel foldable design that makes it fairly compact. It comes with a hard carry case that is durable and comes with designated space for storing cable.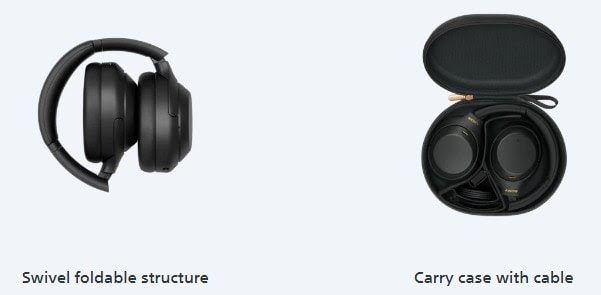 In short, the Sony WH-1000XM4 is a very solid choice if you're looking for wireless Bluetooth headphones with great ANC and awesome sound quality. It comes with a 1-year warranty.
---
Best Noise Cancelling Wireless Headphones 
Bose QuietComfort 35 II (QC35 II)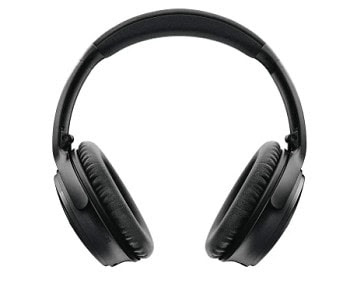 Best deal on Lazada Best deal on Shopee
Bose QuietComfort 35 II (QC35 II) Features Highlight:
Over-ear type
Good noise isolation performance
Has built-in microphone
Dynamic transducer
Multipoint Bluetooth connection
Decent battery life at 20 hours
Well-balanced sound profile
Good physical control button
Bose QuietComfort 35 II (QC35 II) Positive Review:
Most comfortable headphones I have used so far. The noise cancellation is pretty handy for daily commute, too.
Noise cancelling and sound effects are good!! My neighbour is doing renovation and I decided to get this so that I can concentrate better and it worked perfectly well.
Bose QuietComfort 35 II (QC35 II) Negative Review:
Authentic Bose. However, it can't be used with calling apps (e.g. Skype) and web browsers concurrently in wireless mode (device gets recognised as both a headset & headphone, long story). Issues with Google Assistant, unable to use. Good sound. Comfy
Bose QC35 II is designed with comfort in mind, this headphone is lightweight, easy on the ear, sounds great, and easily controlled through its various physical buttons.
The battery life is shorter than Sony's WH-1000XM4, but it's still long enough for a full working day before you wind down your day.
Although it weighs only 235g, its design is rather bulky, so it may not be that portable.
In terms of active noise cancellation, the Bose QuietComfort 35 II is great but slightly falls short of the Sony WH-1000XM4. Despite this, these 2 headphones do have the best ANC performance in the market.
The Bose QuietComfort 35 II is good for office use too. It can block out the typical office background noise. However, they leak a bit of sound, which can annoy those around you if you turn up the volume too much.
It has a neutral and balanced sound profile, especially in the mid-range, suitable for listening to lots of different types of audio content. Although there's a slight overemphasis across the bass range, it's not over the top.
Sadly, Bose's Connect app doesn't offer any in-depth sound customization features, like EQ or preset modes.
The Bose QuietComfort 35 II is not suitable to be worn during workouts as it cannot stay tight if the movement is too big. 
That said, most headphones are not suitable for running or gym because they are usually not sweatproof and easily come off when there is any large movement. Wireless earbuds with ear hooks are more suitable for running.
However, Bose QC35 II is known to be great for gaming when connected through wired. Because it has very low latency over a wired connection, this is important for a seamless gaming experience. 
But it is always advisable to get a dedicated gaming headset if you are mainly using the headphone for gaming. Because gaming headphones are fine-tuned for in-game surround sound and also usually have lower latency.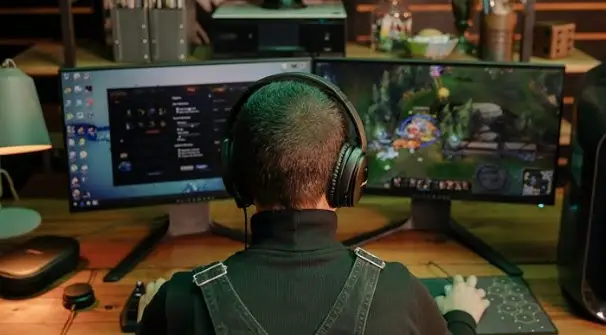 You can connect the Quietcomfort II to your Xbox One or PS5 controller but you can only receive audio and are not able to chat on it.
Similar to Sony WH-1000XM4 which doesn't have a boom mic, this Bose headphone's microphone isn't that good. It sounds thin and muffled.
The physical control buttons on the Bose is just easier and better than Sony's touch-control interface.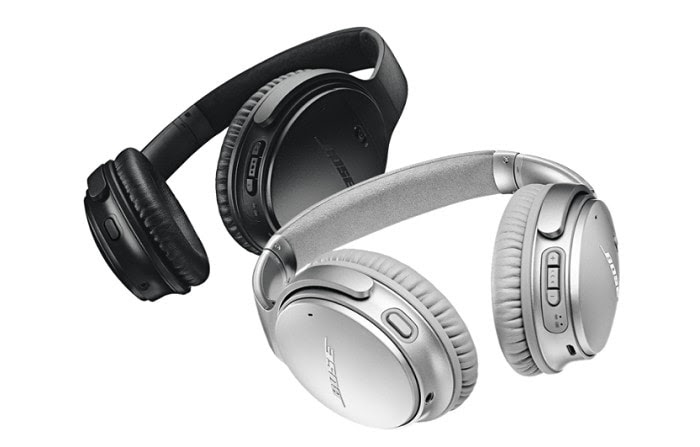 It has dedicated buttons for play/pause, track forward, track backwards, forward, rewinds, answer calls, and ANC on/off. You don't have to worry about accidentally activating any wrong command.
There's only one thing that I don't like about Bose QC35 II is it is still using a micro USB connection for charging. It is quite inconvenient as most electronic devices have adopted a USB-C charging port.
Overall, Bose QuietComfort II is a very good ANC headphone with a well-balanced sound profile. Just keep an eye on any promotion as these Bose headphones sometimes can go as low as $300, which is a great value buy. 
For those who want the best of the best Bose headphones, you may check out their latest Bose Headphones 700.
---
Best Wireless Headphones For iOS Users
Apple AirPods Max
Best deal on Lazada Best deal on Shopee
Apple AirPods Max Features Highlight:
Over-ear type
Signature Apple-ish stylish design
Digital crown for volume control, skip tracks and phone call
Great noise filtering function
Spatial audio with dynamic head tracking
Built-in microphone
Dynamic Transducer
Decent battery life at 21 hours
Warm sound profile with balanced mid-range
5 colours options available.
Apple AirPods Max Positive Review:
Genuine item. Great sound and pairing with Apple and other Bluetooth devices! 
Apple AirPods Max Negative Review:
-Nil-
Apple AirPods Max is the best premium wireless headphone for those with a deep wallet. It cost a whopping $699.
It has such a distinctive design and excellent build quality. As it is made largely of stainless steel, they're quite heavy, weighing about 386 grams. They may not be suitable for those who dislike heavy headphones.
Apple AirPods Max's 21-hours battery life is not amazing but good for everyday use.
It is equipped with the active noise cancelling (ANC) feature, this helps in reducing external noise significantly from vehicles and chatter around you. 
You'll also notice that the carrying case doesn't protect the headphones much, since it only covers the ear cups, leaving the headband exposed to be used as the handle. It's completely different from other headphone brands that include a hard carry case.
In terms of sound quality, the Apple AirPods Max is pretty decent for mixed-use. It has a slightly warm sound profile with an underemphasized treble range, which may not be that desirable for a neutral sound.
Having said this, the overall warm sound profile and balanced mid-range are well-suited for a variety of audio content.
Unsurprisingly, you need an iPhone or iPad in order to get the most out of the AirPods Max.
Although it works with non-Apple products via standard Bluetooth 5.0, you'll miss out on many of their amazing features, such as Spatial Audio and Siri voice control. 
The spatial audio tracks the user's head position and direction dynamically to give a theatre-like experience as if you're being at the actual scene.
Unfortunately, this headphone is not for exercising at all as the band was found to move around on the head while working out. Also, since it has high latency on PCs, they aren't suitable for gaming either. 
Apart from the insanely high price tag of Airpod Max, the biggest flaw with this stylish headphone is the condensation issue as reported by many users.
Although condensation is nothing new with headphones, you should take into consideration this issue before purchasing these Apple headphones when so many users complain about them.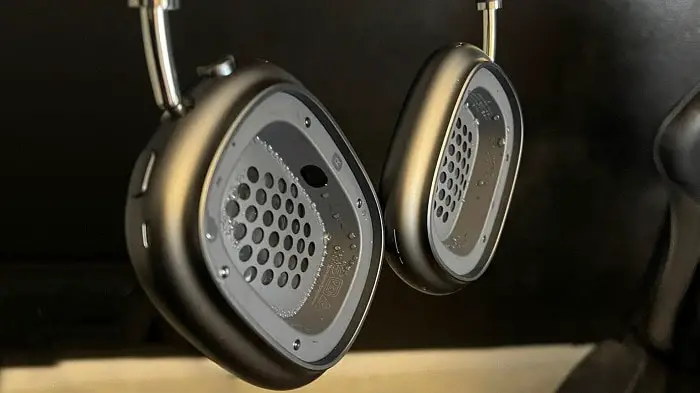 For those who can wait, it is probably a good idea to just wait for the next upgraded version of Airpod Max.
If you are an Apple fan, just grab these headphones now, because the design and tech make it a must-have Apple gadget to your collection.
---
Best Bluetooth Headphones Under $200
Sennheiser HD 450BT
Best deal on Lazada Best deal on Shopee
Sennheiser HD 450BT Features Highlight:
Over-ear type
Sennheiser Smart Control App to change equalizer settings
Decent ANC and noise isolation
Bluetooth 5.0
Super lightweight, 238 grams
30 hours music playback with ANC activated
Support SBC, AAC, AptX, AptX-Low Latency
USB-C charging port
Sennheiser HD 450BT Positive Review:
It was a good decision for me to purchase this headset. The noise cancelling function is superb, the headphones cover your ears nicely and comfortably. You are able to stay focused while doing your work with music playing smoothly through Bluetooth connection. Comes with a headphone stand too!
With such a price, getting a multipoint Bluetooth headphone is very worth it. I can connect my phone and laptop together, pause and play on another device without reopen Bluetooth setting again.
Sennheiser HD 450BT Negative Review:
Received item with intermittent connection issues
The Sennheiser HD 450BT is a great pair of ANC headphones for less than $200. Coming from Sennheiser, the headphones produce a smooth and rich balance sound that is enjoyable. It will satisfy the needs and tastes of most people.
The HD 450BT is available in black and white colour, which both looks very clean and classy. Some users reported that the oval-shaped ear cup fit more like on-ears as it is not big enough to cover up their whole ears. But there are also users who said that it fits them well.
These headphones can last as long as 30 hours with ANC turned on, which is an amazing feat.
And it can be replenished in just two hours with the USB-C charging port.
As for the sound quality, you can always trust Sennheiser. They tend to keep the audio accurate to its root with only minor enhancement. This may not suit the taste of users who prefer heavy-bass headphones.
The noise-cancelling performance is only average. It works good against low-frequency noise like wind and noise from cars, reducing the sound to about half as loud when the ANC feature is disabled.
The Sennheiser HD 450BT supports a wide range of Bluetooth codecs, including SBC, AAC, AptX & AptX-Low Latency.
Mind you that even the more expensive headphones from Apple, Sony and Bose do not support AptX nor AptX-LL.
Despite Sennheiser being relatively affordable, it comes with a Multipoint Bluetooth connection. You can connect up to two devices concurrently without the need to manually change it in your Bluetooth settings.
Overall, Sennheiser HD 450BT has a fairly competitive price for its above-average sound quality & ANC capabilities, wide codec compatibility, and long battery life.
It is definitely one of the better value buy in the $150 to $199 price range.
---
Best Budget ANC Headphones Singapore
Anker Soundcore Life Q30 Wireless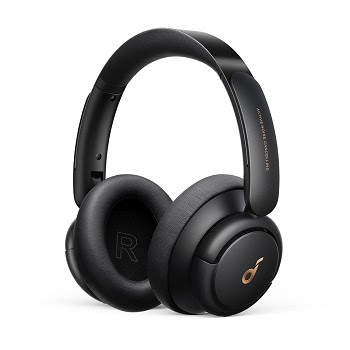 Best deal on Lazada Best deal on Shopee
Anker Soundcore Life Q30 Wireless Features Highlight:
Over-ear type
Outstanding Noise Cancelling feature
Comes with integrated microphone
Very long battery life at 44 hours with ANC mode
Great V-shaped sound profile with intense thump and bright vocals
Customizable EQ with Soundcore App
40mm drivers
Anker Soundcore Life Q30 Wireless Positive Review:
Good sound, has an eq app and connects well over Bluetooth, can even connect to 2 devices simultaneously. The seal can be uncomfortable at lower volumes so recommended at louder volumes
Among the best at this price point! Comes with Hybrid ANC, travel case and even a lil pouch for the cables! Very comfortable for prolonged hours of listening too! Broad equaliser selection as well via its app. Highly recommended!
S Anker Soundcore Life Q30 Wireless Negative Review:
-Nil-
Anker Soundcore Life Q30 is the best budget wireless headphones in Singapore, complete with a good noise cancelling feature and only selling for under $150!
It features plush memory foam padding with an overall sturdy plastic material build. 
It boasts an awesome 44 hours continuous battery life with ANC turned on, which is truly outstanding. Without ANC mode, it can last a crazily long 60 hours of playtime.
This positions it to be the best long-lasting wireless headphones on the list.
Equipped with an outstanding noise-cancelling feature that helps reduce the external sounds from vehicles around you, these headphones are excellent to keep you out from distracting noise.
They have three types of ANC modes, which are meant to cut down different kinds of noises, a powerful active noise cancelling feature indeed. There are transport mode, indoor mode and outdoor mode.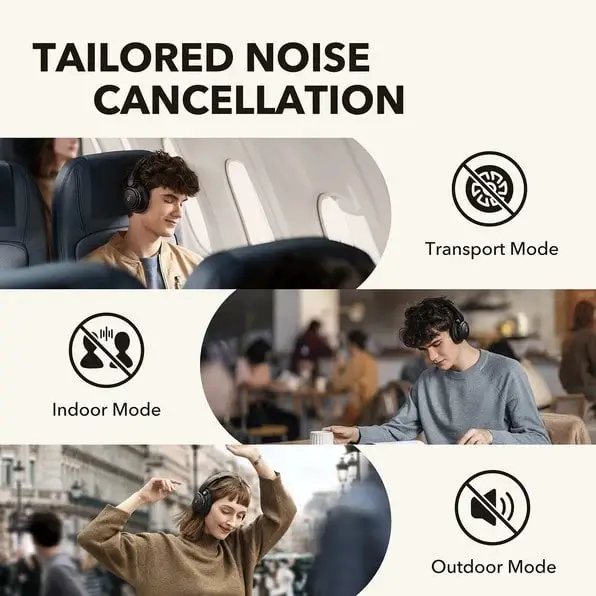 The Anker Life Q30 is decent for office use, easily lasting through multiple workdays without recharging. 
Having said this, it does leak sound, so if you're listening to music at high volumes, others around you can hear it.
In terms of sound quality, it delivers an exciting V-shaped sound profile with intense thumps and bright vocals meant more for pop music. Thus, it is mediocre for neutral sounds.
The soundstage is a bit narrow and the treble delivery varies a bit though. 
The good thing is it comes with a companion app that offers a detailed graphic EQ and presets so that you can adjust it to your liking. Youtuber Mr Cow has a great explanation on how to tune the EQ to get the most out of Anker SoundCore Life Q30.
Also, note that the Soundcore life Q30 does not support a connection to Xbox One or PS5. 
While it can be used with Bluetooth-enabled PCs, it is not suitable for gaming as the latency is likely too high. 
On the official Anker site, many users have praised that it is comparable to Bose 700 and Sony WH-1000XM4. Yet, it only cost half of the price of Bose and Sony's headphones.
For less than $150, the Anker Soundcore Life Q30 is no doubt the best budget ANC headphones in Singapore.
---
Best Budget On-Ear Wireless Headphones
Jabra Elite 45H Wireless Headphones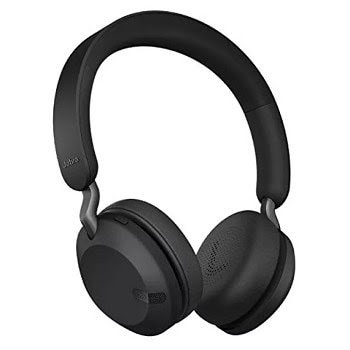 Best deal on Lazada Best deal on Shopee
Jabra Elite 45H Wireless Headphones Features Highlight:
On-ear type
Passive Noise Cancelling
Handy foldable design
Soft memory foam cushion
Extremely long battery life 50 hours
Feather lightweight at 160g
Impressively accurate frequency response with clear audio
Connect up to 2 devices
Dedicated Google Assistant Button
Jabra Elite 45H Wireless Headphones Positive Review:
Jabra elite 45h compact on ear headphones, sounds good, value for money, light and easy to store
Not bad at all. The headset was comfy and the audio was working well. Like the sleek design n light weight
Jabra Elite 45H Jabra Elite 45H Wireless Headphones Negative Review:
-Nil-
Jabra Elite 45H is the best budget wireless headphones under $100 in Singapore. Different from other headphones on the list, this is the one and only on-ear headphones. It is a fashionable pair of headphones with awesome sound quality.
Due to the smaller ear cups, the Jabra Elite 45H is very compact. And also extremely lightweight at only 160grams. 
Therefore, they are the most ideal headphones for commuting and it doesn't look awkward to the public.
It is available in 5 different colours, black, blue, beige, black/grey, black/copper, offering many choices for younger customers.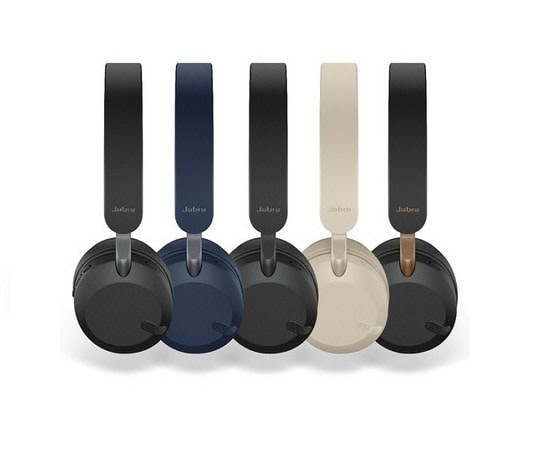 Take note that there is only passive noise isolation and no active noise cancellation. So, if you're particular about active noise cancellation, you should skip this pair of headphones.
These Jabra headphones can last forever with a 50 hours battery life. It easily lasts a few days without needing to recharge.
The earcups have physical buttons for all the features you will ever need. That includes a volume button, an on-off switch, a multi-function button and a voice button.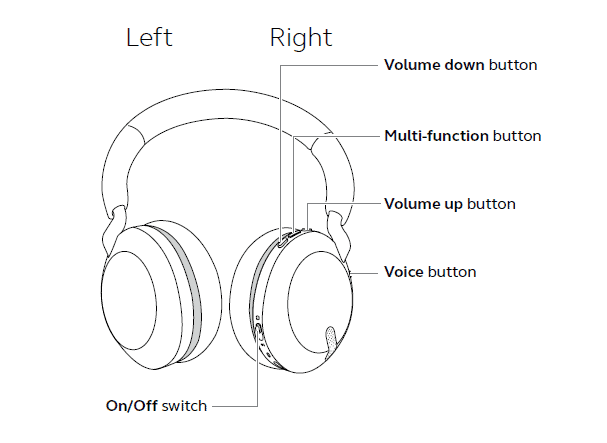 In terms of sound quality, the Jabra Elite 45H houses a 40mm driver. It reproduces vocals louder than bass notes. The bass is not heavy and it has a more neutral sound signature.
Surprisingly, Jabra Elite 45H has an above-average microphone quality. The phone call audio is clear and cuts off lots of background noise.
Overall, this pair of on-ear headphones are a great bargain for the casual listener and remote workers that often do video conferences. It has an accurate base & sub-base reproduction, and clear audio.
---
Best Cheap Noise Cancelling Headphones Under $50
Mpow X4.0 Headset
Best deal on Lazada Best deal on Shopee
Mpow X4.0 Headset Features Highlight:
Over-ear type
Active noise cancellation
20 hours battery life
40mm driver
Bluetooth 4.1
Extremely affordable
Micro-USB charging port
Mpow X4.0 Headset Positive Review:
The sound effect is good. I live near an expressway, with the headphones on, the noise is blocked 70%, this is a bonus as my intention is not to block the noise.
The cups and headband are soft and comfy. Sounds great, even better with ANC on. ANC itself is ok.
Multi device function works! Listen to music on the phone, pick up work call on the laptop. Only downside is that the mic is not clear but it works. Still a great buy.
I've been using it for more than a weeks now and i'm impress with the sound quality and battery life. Full charge takes about 3.5 hours and able to used it for 21 hrs with ANC enabled. 
Mpow X4.0 Headset Negative Review:
-Nil-
The Mpow X4.0 is the best cheap wireless headphone under $50.
In fact, it is only selling for $32.99, which is ridiculously cheap considering the decent sound quality and even comes with an ANC feature. Previously, it is also known as Mpow H5, which has a glossy ear cup instead of a matt colour one.
The Mpow X4.0 is mainly made of plastic but it doesn't feel "cheap". The ear cups and the headband are both cushioned so it is comfortable to wear.
The earcups can be fully rotated into a horizontal position so that they can rest around your neck and chest if you're not listening to music. 
It also can be folded inwards to become a very small and compact package. You can put it in your backpack without eating up too much space.
In terms of sound quality, Mpow X4.0 has above average performance for neutral listening. It has a surprisingly good sound that is well-balanced. 
There are few minor issues such as that it lacks sub-bass and mid-range sounds a bit boomy. But it doesn't affect much on the overall listening experience. It is still a very good sounding headphone.
The Mpow X4.0 exceeds all expectations where it actually has a working ANC feature.
The ANC performance is only mediocre but the ambience noise is noticeably more silent than no ANC mode. I can totally accept such performance due to it only sells at a fraction of the price of Sony's headphones.
Not only that, the Mpow X4.0 supports multipoint Bluetooth pairing too. It is very convenient especially, most of us wear it while working on a laptop and need to get phone calls occasionally.
With such a low price, it is expected that these Mpow headphones have some downsides.
Unfortunately, it only uses Bluetooth 4.1 whereas the latest Bluetooth protocol is already up to version 5.2. So, it suffers from latency issues which makes it not suitable for gaming.
Besides, it is using a micro USB charging port which is outdated and inconvenient.
For only $33, I am pretty sure that you cannot find any other more feature-packed true wireless headphones that sound as good as Mpow X4.0 Wireless.
It is definitely the king of budget wireless headphones.
---
Competitions
Plantronics BackBeat Go 810 Wireless Headphones Review
The Plantronics BackBeat Go 810 is highly regarded by many reviewers. But it is only selling for below 50 USD on Amazon. The current selling price of $119 SGD is a steep markup to pay for. The sound quality is great but topping up a little more can get the Anker Soundcore Life Q30 which is significantly better and newer.
Jabra Elite 85H Review
Jabra Elite 85H sound quality is almost equivalent to similarly priced competitors like the Sony WH-1000XM4. It even has a long 36 hours battery life.
However, at this price point, its active noise cancellation performs slightly poorer compared to others.
Marshall Mid ANC Review
If you're Marshall fans, this pair of Marshall Mid ANC is a fine alternative to Sony and Bose. It looks great, is easy to operate and has a bass-forward sound.
The ANC performance is only average though.
---
Wireless Headphones FAQ
What are the best wireless headphones in Singapore?
Sony WH-1000XM4 is the best overall wireless headphones for its outstanding audio quality, ANC performance, and highly customizable graphic EQ.
What are the best cheap wireless headphones with active noise cancellation?
Sony vs. Bose wireless headphones, which is better?
Overall, Sony WH-1000XM4 is slightly better than Bose QC 35 II. Sony is more versatile and more feature-rich.
Furthermore, Sony WH-1000XM4 has slightly better noise isolation and deeper customization features.
Bose is less customizable and the sound profile is heavier on bass. 
It totally depends on personal preference.
---
References:
https://www.soundguys.com/best-wireless-headphones-2595/
https://www.rtings.com/headphones/reviews/best/by-feature/wireless-bluetooth