Choosing the right iPad is not easy, especially we have got two new iPad models which just launched in September 2021, the new iPad and iPad Mini,
There are currently four main iPad models available, each with its own pros and cons, including:
iPad Pro M1 (11″ & 12.9″)
iPad Air (4th Gen)
iPad (9th Gen)
iPad Mini (6th Gen)
If the price is not a concern, it is easy for us to decide:
Buy the iPad Pro, for best performance and big display screen.
Buy the iPad Mini, for best portability.
However, the truth is all of us have budget constraints.
Furthermore, we all know the prices of iPhones and iPads rise dramatically as the storage capacity increases. Aside from deciding which model to buy, you also need to decide how much storage you need, which further complicate the buying decision.
In this review, I will compare the differences between different models of iPads and analyse critical factors on which iPad to buy.
Comparing Different iPad Models in Malaysia
| Specifications | iPad Pro 11" (3rd Gen) | iPad (9th Gen) | iPad Mini (6th Gen) |
| --- | --- | --- | --- |
| Base Price | RM3499 | RM1499 | RM2299 |
| Screen Size | 11" | 10.2" | 8.3" |
| Weight | 466g | 487g | 293g |
| Display | Laminated LED | Non-laminated LED | Laminated LED |
| Refresh Rate | ProMotion | Fixed | Fixed |
| Chipset | M1 chip | A13 Bionic Chip | A15 Bionic chip |
| Base Storage | 128GB | 64GB | 64Gb |
| Back Camera | 12MP Wide and 10MP Ultra Wide | 8MP Wide | 12MP Wide |
| Front Camera | 12MP TrueDepth camera | 12MP Ultra Wide camera | 12MP Ultra Wide camera |
| Port | USB-C (Thunderbolt) | Lightning | USB-C |
| Audio | Four speaker | Two speaker | Two speaker |
| Apple Pencil | 2nd gen | 1st gen | 2nd gen |
| Keyboard | Smart Keyboard | Smart Keyboard | Bluetooth Keyboard |
| Unlock | Face ID | Touch ID | Touch ID |
| LiDAR Sensor | Yes | No | No |
---
Best iPad For Students
Apple iPad 9th Gen (2021)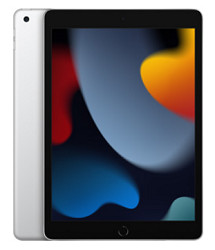 Best deal on Lazada Best deal on Shopee
For most people, especially students, the Apple iPad 9th Gen will be sufficient. I recommend buying the iPad 9th Gen, 64GB WiFi model because it gives you the best value for money.
The main reason I picked this model is that it is the cheapest iPad available right now.
Performance is never a big issue on any particular model of iPad. The iPad 9th Gen is even updated with an A13 Bionic Chip which is also used on the iPhone 11.
The biggest improvement from the 8th-generation iPad is the base storage has been increased from 32GB to 64GB. 
Honestly, if you're using an iPad as a productivity tool instead of an offline media entertainment tool. You probably will never exhaust the 64GB storage space.
The screen is a 10.2" retina LCD True Tone display, which adjusts the colour temperature of the screen to match the ambient lighting so that you get higher colour accuracy. TrueTone feature is not present in the previous 8th-gen iPad too.
Another big upgrade on iPad 9th gen is its front and back camera, especially the front camera that bumps up to 12 megapixels Ultra Wide from the mere 1.2 megapixels previously.
Furthermore, it has the Centre Stage feature that automatically adjusts to keep you centred in the frame. This improvement definitely makes zoom calls and video conferences as well as online classes on the iPad more pleasant than ever.
The Apple iPad is also compatible with Apple Pencil (1st Gen) and smart keyboard. You really don't lose any important features on this iPad even though it is only the cheapest base model.
You can use it to take notes, scribble, mark up screenshots, and draw casually.
However, the iPad is the only iPad without a fully laminated display, which means there's an air gap between the actual display and the glass that we are touching.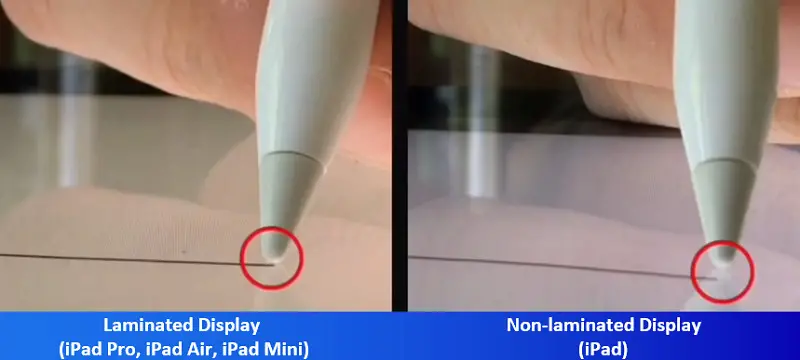 It doesn't affect user experience much on the iPad except that it sounds hollow if you tap on the glass.
But if you're mainly using an iPad for drawing, this could be a huge setback. Because of the gap, you don't get the perfect position accuracy and it can be very annoying. This also makes it feel less like drawing on paper.
This iPad is also the only iPad model which is still using the Lightning Cable charging port. It is not necessarily a bad thing.
But USB-C will be more convenient since many iPad users are actually Android Smartphones owners. 
You might be wondering whether you should get the iPad 256GB model?
My answer is No! 
Here in Malaysia, you pay RM1,499 for a 64GB iPad and RM2,149 for the 256GB model. 
The fact that you are paying up to almost 50% of the price of the base iPad model is certainly not a good use of your money.
The same logic applies to 1TB iPhones and iPads that charge exorbitant prices for extra built-in storage space.
For a student, one should budget properly and think twice before spending on any unnecessary upgrade.
Rather than paying extra to upgrade the storage on your iPad, you should buy Apple Pencil and Smart Keyboard, two accessories that would transform your iPad into a complete portable workstation.
---
Best iPad For Kids
Apple iPad 9th Gen (2021)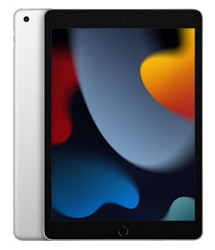 Best deal on Lazada Best deal on Shopee
It is a tough decision to make here between the iPad and iPad Mini.
After much consideration, I think the Apple iPad 9th should be the best iPad for kids in terms of price and usability.
To be honest, the previous iPad mini used to be the better choice because of its compact form factor and cheaper price. You can easily carry it around and the screen size is just right for kids
However, the iPad Mini 6th Gen has undergone a total upgrade, and the selling price is now increased to RM2,299. The current performance and specifications are way too high for the needs of a kid.
As we all know, most kids use tablets for fun stuff like listening to songs, watching YouTube (eg: Baby Shark), doodling or playing some simple learning games. All of which the iPad 9th Gen is capable of handling fairly well.
Moreover, with the new norm of work from home, and the rise of Covid 19 cases, we will be going out less often. The portability of the iPad is not that critical at this moment.
In short, I think the iPad 9th Gen is currently the best iPad for kids in Malaysia despite it could be too big for kids. If you have enough budget, the iPad Mini 6th Gen is also highly recommended for its compact size and awesome screen.
---
Best iPad For Travel
iPad Mini 6th Gen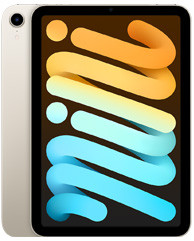 Best deal on Lazada Best deal on Shopee
The iPad Mini, without a doubt, is the best iPad for travel. It is obvious that this is the most portable iPad, with a size of 195.4 x 134.8 x 6.4 mm.
It is only 293 grams, which is very light in comparison to the iPad's 487 grams. 
The iPad Mini has an 8.3" LED laminated display with 2266 x 1488 resolution (326 PPI). A very high resolution and crisp display suitable for watching movies and reading.
Unlike iPads, which require both hands to operate, the iPad Mini can be held comfortably with just one hand.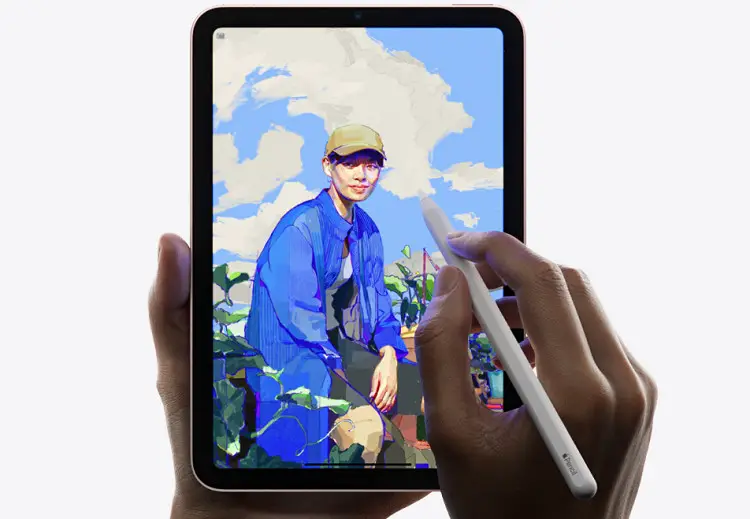 Combined with the new, narrow-bezel, anti-reflective display, it also stands out as the best iPad for reading. This could be the best alternatives to Amazon Kindle.
It is powered by the latest A15 Bionic chips, which means it is more powerful than the regular iPad.
It also supports the 2nd generation Apple Pencil. 
With a strong chipset and beautiful display screen, the iPad Mini is a great device for both gaming as well as drawing. You use the Procreate app on the iPad Mini smoothly without any lags.
As usual, I recommend only getting the base iPad Mini 64GB WiFi model, RM2,299.
However, the storage upgrade is not as bad as the iPad as it costs RM2,949, a difference of RM650. This is because RM650 is only about 30% of the price of the iPad Mini base model.
I recommend that you should only consider getting the 256GB model if you plan to use it for a very long time, like 5 years or more.
---
Best iPad To Buy In Malaysia
11" iPad Pro M1 (3rd Gen)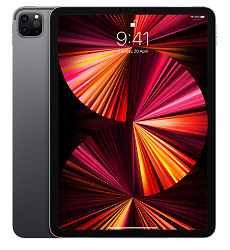 Best deal on Lazada Best deal on Shopee
The best iPad to buy in Malaysia is the 11-inch iPad Pro with an M1 chip. You may be wondering why the iPad Pro is a better buy than iPad Air. 
In fact, I think the iPad Air is the worst buy among all the different iPad models. Let me explain to you the reason behind this in an objective way.
First, let's go through a side by side comparison of the iPad Pro vs iPad Air.
| | | |
| --- | --- | --- |
| Specifications | iPad Pro | iPad Air |
| Base model price | RM3,499 | RM2,599 |
| Screen Size | 11" | 10.9" |
| Max Brightness | 600 nits | 500 nits |
| ProMotion | Yes | No |
| Chip | M1 | A14 |
| Back Camera | 12MP Camera + 10MP Ultra Wide Camera + Lidar Sensor | 12 MP Wide Camera |
| Front Camera | 12MP TrueDepth Camera | 7MP HD camera |
| Charging Port | USB-C (Thunderbolt support) | USB-C |
| Base RAM | 8GB | 4GB |
| Base Storage | 128GB | 64GB |
| Audio | Four Speaker | Two Speaker |
| Audio Recording | Audi Zoom, Stereo Recording | – |
One might argue this is not a fair comparison. Because the iPad Pro is selling for RM3,499 and the iPad Air is RM2,599. 
The iPad Pro is more expensive by RM900, so this comparison isn't accurate.
If you invest close to RM3000 on an iPad, I bet you plan to keep it for a long time and you don't want storage to become a limitation. So it becomes necessary to upgrade the storage to be more than 64GB.
Unfortunately, there's no 128GB for the iPad Air. You can only pay RM3,249 for the iPad Air 256GB WiFi model. 
Hence, this brings the difference between iPad Pro 11" 128GB and iPad Air 256GB to as little as RM250.
For just paying a little bit more, you can upgrade your iPad Air to a substantially superior iPad Pro that includes:
Better and faster M1 Processor
Brighter LED screen with ProMotion variable refresh rate
More RAM, 8GB
Powerful back camera and ultra wide camera
Lidar sensor for professional measurement and AR
Higher pixel for front camera
Four Speaker
Unless iPad Air comes up with a new base model with 128GB as well as better pricing. Otherwise, iPad Air will be the only iPad model I would advise to avoid buying, especially since the new iPad 9th Gen is really a very good deal right now.
At this moment, I consider the iPad Pro M1 is the best value for money iPad to buy in Malaysia. 
For creative professionals, you can consider getting the 12.9" iPad Pro. It is simply the best iPad for drawing as you get a big clean canvas (screen) with the Liquid Retina XDR mini LED display. 
---
Conclusion

To sum it up, the Apple iPad 9th-gen 64GB base model is the best option for fellow Malaysians with budget concerns. It is a powerful note-taking device, which at the same time is great for casual gaming and entertainment.
If you're looking to use the iPad for professional works, which can benefit from the better display and performance, then iPad Pro M1 will be the right choice.