With the rising popularity of fast-paced battle royale games like PUBG, Fortnite, and COD: Warzone, gaming headsets have become increasingly important.
A pair of good gaming headsets let gamers communicate more effectively with their teammates and also enhance the ability to detect the position of enemies through surround sound.
The main differences between gaming headsets and music headphones are the clarity of microphone quality, lower latency, and surround sound capability.
After comparing more than 40 different models, I have handpicked these 10 best gaming headsets in Singapore. 
Comparing the top 9 best gaming headsets in Singapore.
| Model | Enclosure | Features | Wireless |
| --- | --- | --- | --- |
| Astro A40 TR Headset | Open-back | Dolby Digital Surround Sound | No |
| Logitech G Pro X Wireless | Closed-back | DTS HEADPHONE:X 2.0 | Yes |
| Logitech G733 | Closed-back | DTS HEADPHONE:X 2.0 | Yes |
| HyperX Cloud Alpha Pro | Closed-back | Virtual 7.1 surround sound | No |
| Corsair HS60 Pro Surround | Closed-back | Virtual 7.1 surround sound | No |
| Razer BlackShark V2 X | Closed-back | Virtual 7.1 surround sound | No |
| HyperX Cloud Stinger | Closed-back | Stereo | No |
| Mpow Air Wireless | Closed-back | Stereo | Yes |
| Nubwo N7 | Closed-back | Stereo | No |
---
Best Wired Gaming Headset Under $300
Astro A40 TR Headset + MixAmp Pro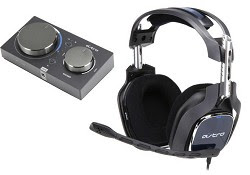 Best deal on Lazada Best deal on Shopee 
Astro A40 TR Headset features:
Astro Audio V2
Astro Command Center Software
Superior finish quality
Astro MixAmp Pro
Dolby audio ready
Reasons to buy:
MixAmp Addon
Great microphone
Great audio quality
Comfortable and solidly-built
Reasons to avoid:
Lack noise isolation
Wired only
Astro A40 is an over-ear, open-back gaming headset. This headphone delivers insane sound quality. 
I think you know why it's on the top of the list just by looking at the photo. No other gaming headset in this list offers a first party MixAmp add-on.
MixAmp allows you to mix chat audio and game audio, and connect audio from multiple devices together. 
You can mix console and PC audio together. It also allows you to control each input volume separately.
This is the reason that it is a popular headset amongst streamers. 
For example, PS5 gamers can use MixAmp to integrate PS5 and PC audio together, so they can hear both the game audio from the PS5 as well as the Discord chat from the PC. 

And also there are some gamers who prefer higher voice chat volume and lower in-game volume. This can be easily achieved through the MixAmp too.
If you still don't understand what it does. Then, the Astro A40 TR Headset + MixAmp Pro combo is probably too technical for you to use. You should skip this headset and check out other headsets in this article.
The sound of Astro A40 is crisp, clear and fairly good with positional audio. It lets you hear footsteps very easily.
It is comfortable enough to wear and play for long periods of time without experiencing headaches. 
There's one more unique feature on the Astro A40, it has a microphone port on both sides of the headsets. You can swap the microphone boom to any side you prefer.
Just be reminded that there's a learning curve for beginners to tweak with the MixAmp and the Astro Command Center Software.
Once you know the ins and outs of it, you will love the Astro A40 with MixAmp Combo.
Astro A40 headphones are recommended for avid gamers who love streaming and are willing to spend some time learning how to set them up properly.
---
Best Wireless Gaming Headset For FPS
Logitech G Pro X Wireless Gaming Headset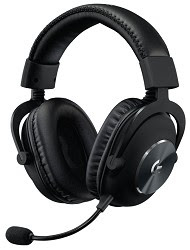 Best deal on Lazada Best deal on Shopee 
Logitech G Pro X Wireless Gaming Headset features:
Detachable pro-grade microphone
Next-gen 7.1 and object-based surround sound
Soft memory foam ear-pads
Advanced PRO G 50 millimetre drivers
Premium USB external sound card with EQ profile storage
Reasons to buy:
Low latency audio
Comfortable memory foam
Detachable boom microphone
Sleek design
Good noise isolation
Reasons to avoid:
Expensive
Not compatible with Xbox user
Logitech G Pro X Wireless is the wireless version of the Logitech G Pro X version which received multiple awards. The headphones not only sound good, but they also look very premium.
Both the earpads and headbands are padded with high-quality memory foam to offer maximum comfort. 
The headband is made of durable steel and the adjustable fork is made of flexible aluminium. Even after wearing these headphones for long hours of gaming, users won't feel tired or fatigued.
With the G Pro X Wireless, gamers can hear lifelike surround sound in-game thanks to next-generation 7.1 surround sound. You can better locate the position of your opponent and play more effectively.
While you cannot expect the boom mic to be as good as a dedicated condenser microphone, the voice quality of the 6mm microphone on the G Pro X Wireless is very good indeed.
The Logitech G Hub's Blue VOICE configuration software allows you to fine-tune your voice output through many built-in settings. These settings include voice equalizer, high-pass filter, de-esser, noise reduction, compressor, expander, limiter and more.
The box also includes a premium USB external sound card. This external USB sound card helps to process audio so that the audio is delivered more consistently and clearly.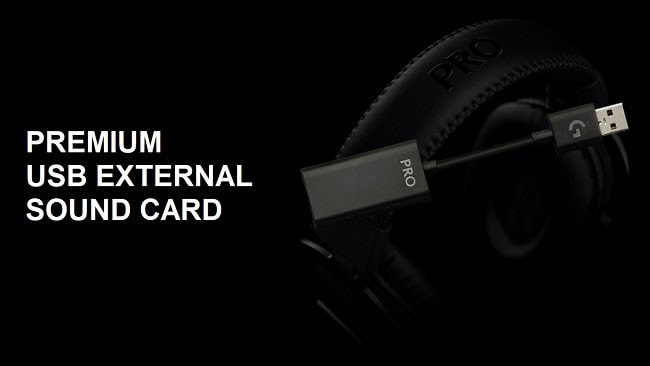 The overall sound quality of Logitech G Pro X Wireless is awesome. It has crisp bass and enough treble. All could be customized according to your preference with the Logitech G Hub equalizer.
If you find the Wireless Logitech G Pro X too expensive, check out the wired version, the original Logitech G Pro X headset. It only costs half of the price of the wireless version, so it is actually quite a good deal. 
Personally, I prefer the wireless one as it is less distracting.
---
Best Wireless RGB Gaming Headset
Logitech G733 Lightspeed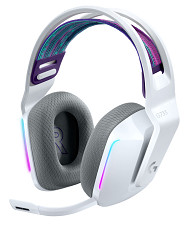 Best deal on Lazada Best deal on Shopee 
Logitech G733 Lightspeed features:
DTS HEADPHONE:X 2.0 surround sound
Suspension head strap for best fit
2-Zone 16.8M RGB lighting
29+ hours of continuous play time
Ultra lightweight 278 grams
Reasons to buy:
Great surround sound
Awesome gamer aesthetic
Long battery life, 29 hours
Low wireless latency
Many colour options
Reasons to avoid:
All plastic build
Weak isolation
Limited settings on Logitech G Hub
No wired mode
Not Bluetooth compatible
Here we have another Logitech headset on the list, the Logitech G733, my pick for the best wireless RGB gaming headsets. For gamers who like RGB, the white colour Logitech G733 really stands out.
The Logitech G733 LightSpeed is a very lightweight gaming headset with only 278 grams. It doesn't feel heavy on your head.
Moreover, it comes with a flexible suspension strap headband that moulds to the shape of your head to give the perfect fit. At the same time, the strap provides sufficient grip onto your head so they stay in place and will not clamp your head too tightly.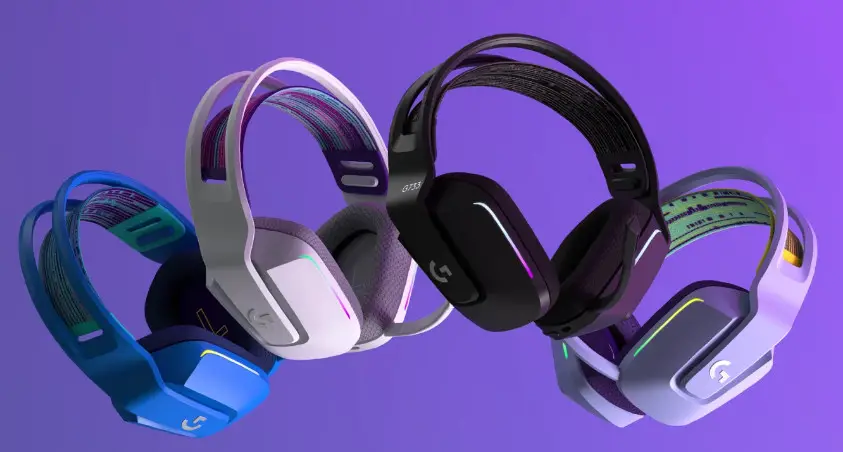 On the exterior of the ear cups, the RGB lighting strips give a stylish gamer vibe, which is subtle and does not feel overdone.
Logitech G733 is almost entirely made of plastic. Therefore, it may seem cheap.
However, they are extremely durable and flexible. The headphones can be bent and twisted extensively without breaking.
These gaming headphones have a very well-balanced sound profile out of the box. Aside from gaming, you can use it for listening to music and watching movies.
It features DTS Headphone:X 2.0 virtual surround sound. Users can hear lots of details in-game and easily react to anything happen at the surrounding. It is great for FPS games.
The Logitech G733 also uses Logitech Lightspeed wireless receiver which has the industry lowest latency. It recorded a latency of around 103ms, as tested by rtings.com. 
Although this latency rate is higher than Logitech G Pro X Wireless, it is not bad at all. Because most users won't be able to distinguish latency below 200ms.
Do take note that Logitech G733 doesn't come with a Bluetooth feature; nor does it have a wired mode. It only can work with its dedicated wireless dongle.
In conclusion, the Logitech G733 is very well-balanced in terms of sound quality, comfort and build quality. Additionally, it has a cool RGB design that complements your other RGB gaming gear (gaming keyboard and gaming mouse). The microphone may be a bit weak but it's totally acceptable.
---
Best Multi-Platform Gaming Headset
HyperX Cloud Alpha S Gaming Headphone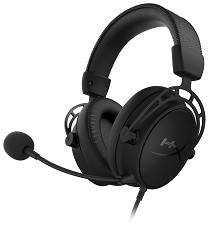 Best deal on Lazada Best deal on Shopee 
HyperX Cloud Alpha S Gaming Headphone features:
HyperX Dual Chamber 50mm Drivers
HyperX 7.1. surround sound
Bass adjustment slider on ear cups
Audio control mixer
Detachable braided cable
Compatible with PC, Mac, PS4/5, Xbox One and Nintendo Switch
Reasons to buy:
Unique bass slider on each earcup
Detachable microphone
Detachable power cord
Awesome sound quality
Multi-platform compatibility
Reasons to avoid:
<li>Limited tuning features</li>
The HyperX Cloud Alpha S has been praised for its comfort and excellent sound quality. The headsets are light and fit comfortably on the ears. 
Its large ear cups with faux leather upholstery are soft and cuddly. The user won't feel any pain on their ears or head. This headset is one of a very few that can be worn with glasses comfortably.
Cloud Alpha S' audio quality is superb, clear, detailed, and dynamic. It uses a Dual Chamber Drivers Design with one chamber for bass and another for mids and high. 
Due to this, it can provide more distinction between sounds and minimizes distortions.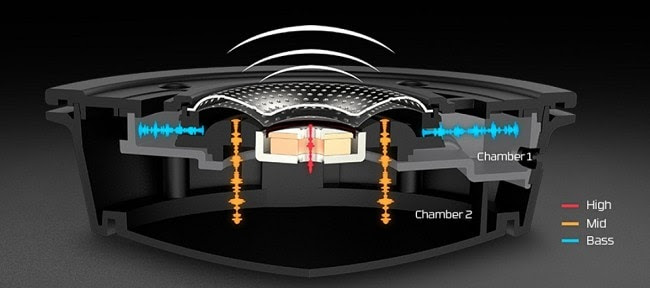 The microphone sounds clear and crisp. It has a built-in noise cancellation feature that reduces background noise.
Furthermore, it is a detachable microphone. You can just unplug it when you're only watching a movie or listening to music.
There are two unique features on HyperX Cloud Alpha S, the bass adjustment slider and USB audio control mixer.

You can quickly switch between 3 different levels of bass with the convenient sliders on the ear cups. 
The USB audio control mixer lets users control the master volume on the headphones. Other than that, it has a shortcut key to toggle on-off for the virtual 7.1 surround sound feature.
With the mixer, you also can adjust the "game" and "chat" buttons to set your ideal mix between game audio and chat audio.
And this HyperX gaming headset is certified by TeamSpeak and Discord. It is also compatible with many major VOIP software like Skype, Ventrilo, Mumble and more.

The power cable is braided and detachable. This is very convenient for storage and the cable is less likely to be damaged by improper folding.
Also, it is very versatile that it can connect to any device with a 3.5 mm headphone jack. You can use it on a PC, PlayStation, Xbox or even a Nintendo Switch.
With the new full blackout design, the HyperX Cloud Alpha S looks more professional. It can be used for gaming, as well as for Zoom classes and video conferencing.
---
Best Budget Virtual Surround Sound Gaming Headset
Corsair HS60 Pro Surround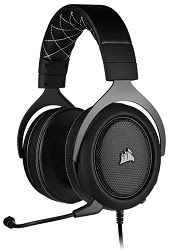 Best deal on Lazada Best deal on Shopee 
Corsair HS60 Pro Surround features:
7.1 Virtual Surround Sound
50mm neodymium audio drivers
Detachable noise-cancelling unidirectional microphone
Braided power cable
Reasons to buy:
Virtual surround
Great sound quality
Above-average microphone
Clean professional look
Compatible with console, PC and mobile devices
Reasons to avoid:
Few complaints about it being uncomfortable
More heavy on bass 
Minor latency when connecting to USB adapter
There is no doubt that the Corsair HS60 Pro is one of the least gamer-ish headphones on this list.
This is a decent wired gaming headset with virtual surround sound (only works on PC). It has a professional appearance, so you can use it for video conferences, too.
The ear cups are fairly large and sit comfortably on your ear. Thick memory foam is used in the ear cups to ensure maximum comfort and optimum noise isolation.
The headphones are powered by a 50mm neodymium driver that delivers excellent audio quality. 
With the USB DAC and Corsair iCUE software, users can customize the equalizer setting and enable immersive 7.1 surround sound.
The detachable microphone sounds clear during in-game chat and video calls. Its noise-cancellation feature is great in blocking out surrounding noise. 
There's a mic mute button on the left ear cup and is very handy. The headphones master volume control button is just right above this mute button. So, you can cutely adjust the volume as you wish.
The Corsair HS60 Pro, however, receives several complaints of it being uncomfortable after prolonged use. Even so, some people find it very comfortable. The user experience may vary according to personal head size and preferences.
Corsair HS60 is not the best sounding headphones on the list. But it sounds fine, comfortable to use, and works flawlessly. It is a great surround sound gaming headphone with a reasonable selling price.
---
Best Budget Gaming Headset Singapore
Razer BlackShark V2 X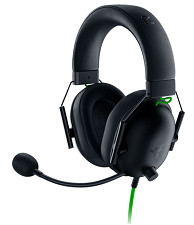 Best deal on Lazada Best deal on Shopee 
Razer BlackShark V2 X features:
Triforce 50mm Sound Drivers
Fixed Razer HyperClear Cardioid Mic
Breathable memory foam ear cushions
Great passive noise cancellation
Virtual 7.1 Surround Sound
240 grams
Reasons to buy:
Great price point 
Decent audio quality for gaming and music
Decent microphone 
Fully cushioned headband and earpad
Great passive noise isolation
Reasons to avoid:
Bass-heavy sound profile
No companion software
Razer gaming gear is very popular amongst the gaming communities. Razer Blackshark V2 X is its entry-level gaming headphones which are selling at a very affordable price point.
There's a higher tier model known as Razer Blackshark V2. They are both very similar except that V2 X doesn't come with a sound card and the boom is non-retractable.
The headset is super light with only 240 grams. Wearing it for a long gaming session won't feel uncomfortable. It has no noticeable pressure points and the clamping force is just right.
Razer Blackshark V2 X is great for gaming. The virtual 7.1 surround sound allows for distinct and accurate audio even in chaotic group fights. 
The mic quality is good as it can capture voice clearly without much background noise.
The Razer Blackshark V2 X sports a large oval-shaped ear cup that fully encapsulates your ear. And this gives it a good passive noise isolation performance that gives you an immersive gaming experience.
Overall, the Razer Blackshark V2 X gaming headsets cost only $79, which makes them very good value for money. The audio and microphone quality is on par with Razer Blackshark V2 that is currently selling for $129 in Singapore.
---
Best Value Stereo Gaming Headset
HyperX Cloud Stinger Gaming Headset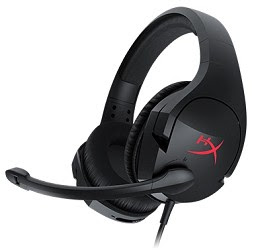 Best deal on Lazada Best deal on Shopee 
HyperX Cloud Stinger Gaming Headset features:
50 millimeter directional drivers
Lightweight headset (275 gram)
Swivel-to-mute microphone
90-degree rotating ear cups for easy storage
Multi-platform compatibility
Reasons to buy:
Great sound at an affordable price
Easy to use microphone
Lightweight
Reasons to avoid:
Plastic build
Bulky design
HyperX Cloud Stinger is the best budget stereo gaming headphones for FPS gamers. Despite it being a 5 years old HyperX headphones model, it might be the headphones with the best sound quality in the $50+ price range.
Its highly boosted mid-tones make sure you can hear gunshots and movement in the distance when playing fast-paced FPS games like PUBG and COD: Warzone.
The overall build of Cloud Stinger is only average and feels plastic-ky, but not fragile at all.
The ear cups can be rotated at 90-degree. So you can comfortably hang it on your shoulder when you're not using the headphones. It is also very lightweight at only 275 grams.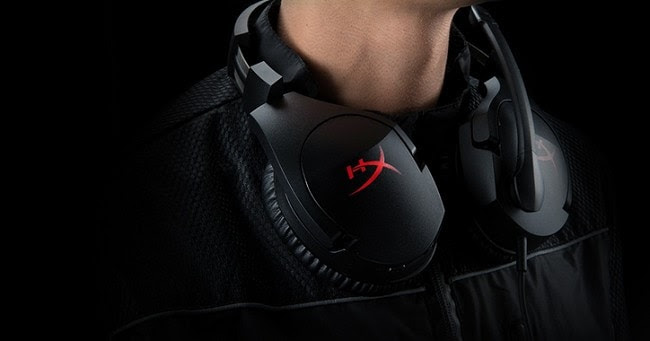 For gaming, the audio performance is impressive as it gives plenty of bass for gunshots and explosions. You can clearly hear the atmospheric music and various sound effects in the game.
The boom mic has awesome voice quality too. Voice can be heard clearly even in a noisy environment.
Despite the microphone not being detachable, you can simply mute the microphone by turning it upright against the head, which is very intuitive.
Lastly, I would like to remind you that the HyperX Cloud Stinger headset has multiple versions and different price points. Each of them is slightly different, so make sure you buy the correct version.
There are Cloud Stinger, Cloud Stinger Core, Cloud Stinger 7.1 and Cloud Stinger Core 7.1. 
---
Best Cheap Wireless Gaming Headphones
Mpow Air 2.4G Wireless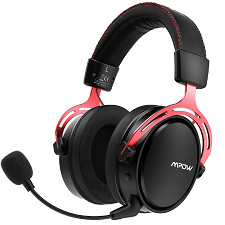 Best deal on Lazada Best deal on Shopee 
Mpow Air 2.4G Wireless features:
50mm driver
Support wired and wireless mode
2.4Ghz wireless connection through USB receiver
Detachable boom mic (bendable)
Volume control on ear cup
3.5mm headphone jack
Reasons to buy:
One of the cheapest wireless gaming headphones
Decent sound quality
Can be used with wire or wireless
17+ hours battery life
Compatible with any devices that use 3.5mm connection
Reasons to avoid:
Plastic build
Bulky
HyperX Cloud Alpha Clone
In case you are looking for a wireless gaming headset at a reasonable price range, I recommend you to check out the Mpow Air 2.4G Wireless Gaming Headset. 
While any decent wireless gaming headphones will set you back for at least $150 or more, the Mpow Air Wireless is only $60+.
You may have noticed that the Mpow Air Wireless looks exactly like the HyperX Cloud Alpha. It's a little disheartening that they literally copied HyperX's design, colour scheme, and even marketing copies.
At the same time, we can't ignore the fact that Mpow is 50% cheaper than HyperX Cloud Alpha. At the same time, Mpow backs it up with above-average sound quality.
The Mpow Air Wireless has a decent bass which is punchy. Although it is not explicitly advertised to support surround sound, you still will be able to hear in-game footsteps and learn the direction of your enemies.
Its microphone sound quality is not bad at all. Your voice will sound loud and clear through it.
The boom mic is also detachable. So, you can just take out the boom mic and use it as a music headphone. Therefore you can use it to listen to music during your daily commute on MRT.
Not only that, Mpow Air 2.4G Wireless can be used wired or wireless, which makes it a very favourable budget choice.
There are 2 common complaints about these Mpow headphones though, unstable wireless connectivity and durability issues.
With regard to connectivity issues, many users do not realize that the USB wireless receiver should be positioned so it is in line of sight of the headphones (better without obstruction). Your connection quality will drastically decrease if you plug the USB receiver behind your PC or laptop.
Some unlucky users may encounter malfunction headphones after a few months of usage. To overcome this problem, it is good to handle the headphones with care and double-check the actual warranty period with the sellers.
The Mpow Air Wireless is not perfect but they sound good, long battery life, and are comfortable to wear for long hours. It is the ultimate budget gaming headset to beat in 2021.
---
Best Cheap Gaming Headset Under $20
Nubwo N7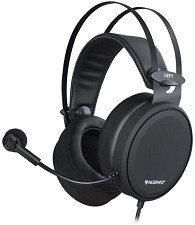 Best deal on Lazada Best deal on Shopee 
Nubwo N7 features:
50mm driver
Suspension headband strap
Omnidirectional microphone
Fixed bendable mic
275 grams
Reasons to buy:
Extremely cheap
Suspension headband strap
Good audio quality
Sleek design
Reasons to avoid:
<li>Very bulky with big ear cups</li><li>Lack of surround sound feature</li>
The Nubwo N7 is the hidden gem on Shopee Singapore. It is my pick for the best cheap gaming headphones in Singapore for only $20.
The Nubwo N7 is a very sharp-looking, all black gaming headphone, unlike other cheap headphones that feature fancy RGB lighting and awkward design. This one has a premium $100 gaming headphones look instead.
The fact that they do not directly copy others' designs is a good thing. But I can clearly see that the design is heavily inspired by Steelseries Arctis gaming headphones. 
The headsets come with a suspension headband strap that resembles premium headphones like Logitech G733. The ear cups are cushy and comfortable too
The audio quality for Nubwo N7 is very good for its price. The low, mid and high all sounded very good. Its bass is punchy too.
But, when you play through some high pitch audio, the headphones will start hissing. It is understandable on such low-priced headphones.
The microphone is surprisingly clean and crips too. The only downside is the boom is not detachable and it cannot swivel upwards completely when you don't need it.
Gaming-wise, they do not support 7.1 surround sound but the stereo sound is good enough for average gamers.
The Nubwo N7 is best used for PC gaming as it produces the highest audio quality on PC. Nonetheless, you can still use it on PS4, Xbox, Nintendo Switch and Smartphones.
For only $20, the Nubwo N7 is a steal. Even on Amazon, it is selling for 22 USD. So you're actually getting a very reasonable deal in Singapore.
---
Other Gaming Headsets That I Like
Other gaming headsets models which I also like but didn't include in the top ten list. They are Razer Kraken X, Steelseries Arctis 5, and Mpow Air SE.
---
Competitions
Onikuma K19 K20 Review
The Onikuma K19 and K20 are undeniably the best selling gaming headsets in Singapore. There are plenty of good reviews on these headsets too. 
However, these headsets are selling for $25 and $29 on Shopee Singapore, whereas they are only selling for under RM50 in Malaysia. 
Also, I don't like their design style. I find it too flashy and feels "cheap". Given a similar price point with Nubwo N7, I personally think Nubwo N7 is a better buy.
PS5 Pulse 3D Wireless Headsets
The PS5 Pulse 3D Wireless Gaming Headsets feature 3D spatial sound. It is designed primarily for PS5 consoles. If you own a PS5 this could be another good option.
It sports a distinctive PS5's black and white design that is sleek and futuristic
The headphones have a well-balanced profile and yield clear vocals. For gaming, you can hear many details like footsteps, gun shooting at distance, which is pretty amazing.
The microphone, however, is a bit disappointing. Since it doesn't come with a boom mic, your voice will sound very thin and muffled. The voice quality will be similar to wireless earbuds that are without a stem.
---
Gaming Headset FAQ
What is the best gaming headset in 2021?
Which gaming headset brands are the best in Singapore?
It is best to stick with established gaming gear brands like Logitech, Razer, and HyperX
What's the difference between unidirectional, bidirectional and omnidirectional microphones?
Unidirectional microphones only receive sound from a single direction. Thus, less background noise. Bidirectional receive sound from front and back. Omnidirectional receives sound from every direction.
What headsets do pro gamers use?
Shroud, a professional Twitch streamer, uses Logitech's G Pro X Wireless Gaming Headset. It offers awesome sound quality with little latency.
Wired or wireless gaming headset better?
Wireless gaming headsets are more comfortable because there's no cable or wire that dangling around.
Wired gaming headsets are good for their low to almost zero latency, and generally, the audio quality is slightly better with wire.
Are gaming headsets worth it?
Yes, high-quality gaming headsets provide lifelike surround sound that lets you hear everything in the game. You can detect enemies more easily and react more quickly. 
In competitive gaming, a clear team's communication with each other is crucial too.