You may have come across sellers promoting TV box at mall pop-up stores or TV box Facebook advetisments. You can call it a TV box, an Android box, or an Android TV box.
Here are some basic knowledge about TV boxes in Malaysia.
What is a TV Box?
A TV box is a small device either a set-top box or a dongle/stick that connects to the television. You can then use it to watch online video content and internet TV, such as YouTube, Netflix, Disney  Plus, iFlix and so on. 
How many types of TV boxes are there?
On the market, there are mainly two types of TV boxes: Android TV Box (which utilizes Android TV OS) and Apple TV Box (which utilizes tvOS). 
Also, ROKU TV is available, but only in the United States and some parts of Europe. To stream internet TV content, the Roku uses its own proprietary operating system instead of Android OS.
Android TV box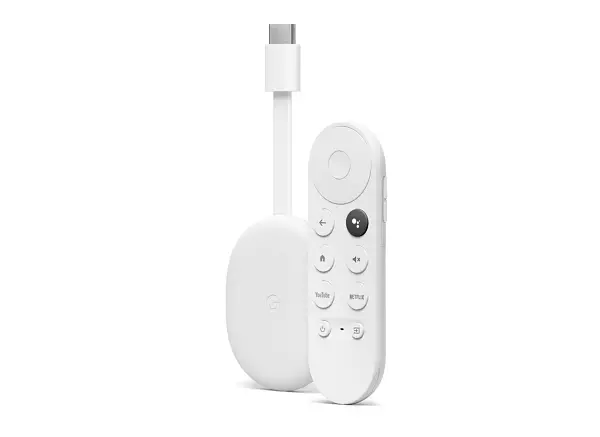 Meanwhile, many vendors are using Android TV OS to produce their own Android TV boxes. Amazon Fire TV stick is one of the biggest players. There is also the Nvidia  Shield TV, which is often referred to as the most powerful Android box on the market.
There are many Android TV box brands on the market, and their quality varies. But worry not, we've got your back with our best Android TV boxes reviews.
The main benefit of using an Android TV box is that it is an open system, unlike Apple's  closed system. A user who is technically savvy can install many useful apps on Android TV boxes, including Kodi, Plex, Google Chrome, and many others.
Apple TV
There are two Apple TV box, namely Apple TV HD and Apple TV 4K. Apple TV boxes are known for their smooth video playback and fluid user experience. This new Apple TV box is powered by Apple Bionic 12 chips, so it is really powerful.
Furthermore, it can run Apple Music and Apple Arcade, which allows users to enjoy their favourite music as well as play Apple Arcade games on their TV.
What can you watch on an Android TV box?
Basically, you can watch every shows or TV programme that could be stream over the internet.
The most common video app that is free for all people is YouTube.
Other than Youtube, there are many subscription-based on-demand TV services that offer unlimited access to thousands of movies and TV shows.
Among the most popular ones are Netflix, Disney Plus, Hulu, Amazon Prime, and Malaysia's own iFlix and VIU TV. 
What can you do with Android TV Box?
In addition to viewing TV shows and movies, Android TV OS boxes allow you to: 
Install various Android games on it and you will be able to play your favourite smartphone game on a bigger screen.
When you connect a webcam and microphone to the Android box, you can also do Skype sessions or Google Duo through the TV.
Users can install a wide variety of third-party Android TV apps to extend the functionality of Android TV boxes.
Are Android boxes worth it? 
Short answer: yes. In particular, Malaysian Astro TV subscribers would benefit from the Android box. You could easily save half what you're paying now for Astro.
Astro packages start from RM49 and go up to RM140.
Netflix, on the other hand, is only RM33 for the basic version, and RM51 for the premium, which can be used on four devices simultaneously.
The only downside is that you can't watch Astro original programme with a TV box.
Pros and Cons of Android TV Box? 
Let me further explain the advantages and disadvantages of Android boxes in comparison to cable TV or  satellite TV.
Pros:
It's free forever (unless you subscribe to an on-demand streaming  service like Netflix or Disney Plus.)
Internet TV service subscription cost is much lower than Astro (Malaysia).
Video content of the highest quality. Up to 4K video content is available.
The Android box is not dependent on weather, unlike Astro.
It is portable. As long as it has internet, you can plug the TV box anywhere and play your favourite shows.
Cons:
To set it up properly, you'll need a little familiarity with technology and gadgets.
If there's no internet, you can't stream anything. (Being reliant on the internet is both an advantage and a disadvantage for TV Box)
Who should buy Android TV Box?
Younger generations who have a slight understanding of new technology should definitely buy an Android TV box. 
For older TV users like our parents and grandparent, I still recommend them to go for Astro. Because Astro is plug-and-play. there are no app updates or errors to deal with.
It should be a the safest choice for elderly.
Can I watch Astro Go on TV Box?
Basically, no. Because there is no easy way to install or use Astro Go on Android  Box.
In order to view Astro movies and dramas on television, users will need to use Astro's own Ultra Box.
In fact, there are some Android Box users who can still access Astro Go.
However, watching Astro with Android Box requires a number of conditions and settings to be met which can be too technical for average users.
And there is no straightforward method of doing so.
Therefore, if you prefer Astro TV content, you should just stick with your Astro subscription instead of switching to the Android box.
Is Android box legal in Malaysia?
Yes, using an Android box is legal in Malaysia. There is no law or regulation prohibiting the use of a TV box or Android box by consumers.
Several news reported Android boxes as illegal and there were court cases involved.
In those cases, sellers/vendors who stream pirated content to their customers are the ones being charged. Not the consumers.
As long as you do not stream pirated content, you have nothing to worry about.
What is the best place to buy TV boxes?
Obviously, Lazada and Shopee are the best places to buy TV boxes in Malaysia. We all know that these two marketplaces offer the best deals on electronics. It is important to be aware that Malaysia has two kinds of TV box sellers.
First type – Selling Original Android Box
I recommend users purchase original Android boxes, especially Xiaomi Mi Box and Nvidia Shield TV that have not been tweaked or tinkered by the sellers. 
It is to ensure that you get a clean Android box and won't have to worry about pirated content or illegal apps being installed.
Second type – Selling Android Box with Pre-installed apps 
Most of the time, illegal streaming apps or TV apps are installed on these types of Android boxes.
This means that users must be more cautious and do their research. Otherwise, you might unintentionally commit a piracy offence.
And also make sure to check out our guide on how to pick an Android box.