We all know women like new bags, jewellery and clothes. Brands like Hermes, Louis Vuitton, Tiffany & Co and Prada are among their favourite. Well, you might not know that 7 out of 10 women would like to receive a tech gift!
Tech gifts could be thoughtful and meaningful. For example, an Apple Airpods or Dyson Airwrap would be a great birthday gift for women.
So, here I am today, to share what I think is the best tech gift you can buy for women in Malaysia.
The gifts selected below are of various price points. Pick one depending on whether you're buying a Valentine's day gift, birthday gift, wedding anniversary gift, Christmas gift, Mother's day gift or just  a surprise gift.
A quick list of our most recommended gifts for women in Malaysia 2020.
Best gifts for women under RM1000
Best gifts for women under RM2500
The 25 best gifts for women in Malaysia
Let's check out our top 25 women gift ideas, ranked from cheapest to most expensive.
1. Portable Cup Warmer – RM29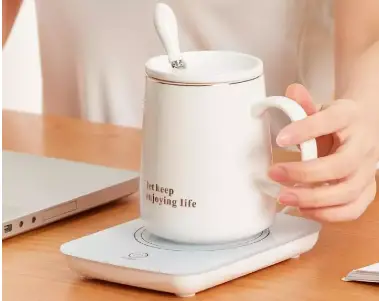 This cup warmer can keep drinks hot at a constant temperature of 55 degree celcius. So, she can enjoy warm coffee/tea all days long.
This device is silent, safe to touch and just the right size to put on the office table
---
2. Xiaomi Mijia Smart Mirror with LED Light – RM39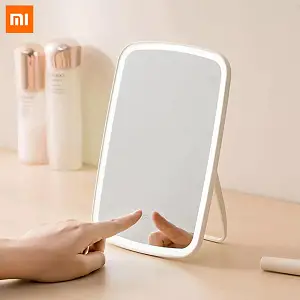 Xiaomi Mijia Smart Mirror comes with LED fill light which is suitable for make-up.
It is adjustable to 3 different angle, 30, 60 and 90 degree. There is a 1200mAh built-in lithium battery that can last for 17 hours of usage.
---
3. Maxgear Phone Camera Clip Lens – from RM46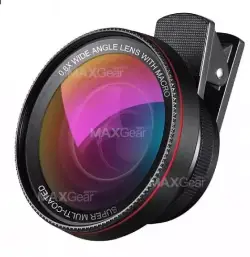 Maxgear 2-in-1 camera clip lens is a fun gift for the selfie queen and photography nerd.
Its wide angle lens minimize lens glare, ghosting and distortion. It is ideal for taking group selfie and also panaromic landscape photography.
You also can remove the wide angle lens, the len will turn into a 15X macro lens.
---
4. Wster WS1688 Karaoke Microphone – RM49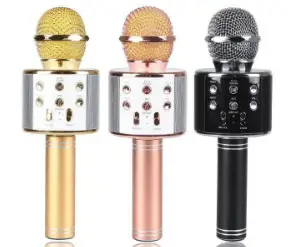 Wster WS1688 Karaoke Microphone with built-in speaker is a fun gift for her. This is a wireless Bluetooth microphone that can work independently.
It has built-in battery that can last for a 5 hours long singing session. I am pretty sure you can get quite a lot of fun playing with it. May need to buy two microphone though.
---
5. Photobook Malaysia – RM50

We have recommended making Photobook as one of our best gift for men too. This is indeed a very meaningful gift for both men and women.
A simple photobook with photos collection of travelling , family outings, or any past special occasions is a great sentimental gift.
---
6. Olay Magnemasks Infusion Starter Kit – RM105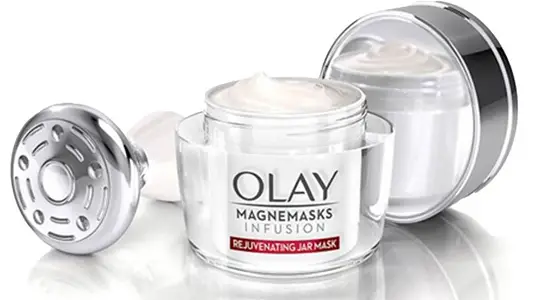 Let's spice up her skincare routine with a little tech.
This Olay Magnemask infusion kit is said to be able to improve the effect of Olay Magnemasks. It uses magnetic repulsion to infuse the nutrients deep into her skin.
The effect should be better than massage by hand manually. And can gives her a firmer skin.
---
7. Logitech M590 Silent Mouse – RM106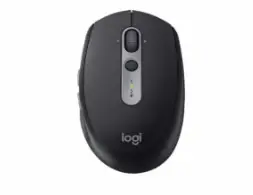 Logitech M590 is a small and prestige mouse. It feels good in the hand and produces almost no sound when clicking.
Apart from using a wireless dongle, this mouse can use Bluetooth to establish a connection with your PC/laptop. So there's no need to use the dongle.
It is easily my personal favourite RM100+ mouse.
---
8. Dr White Teeth Whitening Kit – RM125

Everyone likes a beautiful big white smile. Women or men are no exception.
This Dr White teeth whitening kit is good for a DIY teeth whitening treatment at home. The results could last up to 12 months.
Just note that this product is not suitable for children under 12 years old.
---
9. Google Nest Mini Smart Speakers – RM169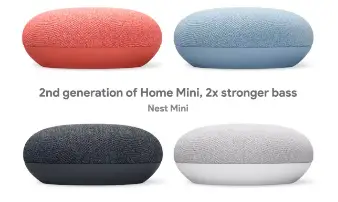 Google Nest Mini is Wi-Fi speakers by Google that also a smart home control hub for your house.
Although smart home automation is not that common in Malaysia, you still can use it to play songs and music through voice control.
You also can use it for Google voice search, checking weather, news and etc. If you have smart devices, Google Nest Mini can act as a control centre that command all your smart devices.
---
10. Xiaomi Youpin Eye Massager – RM188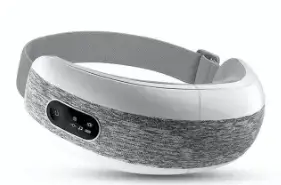 Xiaomi Youpin eye massager can relieve eye fatigue and improve your concentration.
It has 4 different massage modes: kneading, vibrating, air compress and heating. A good gift for her who works tirelessly for the home.
---
11. Moza Mini S Gimbal – RM235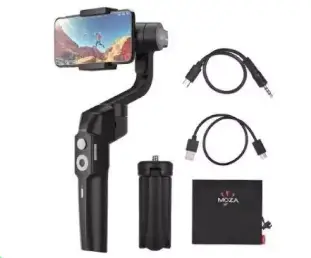 Moza Mini S Gimbal is lightweight, foldable, and can be easily kept in a small bag.
It supports 3-axis stabilization and able to last up to 8 hours of shooting session. An ideal gift for those who like vlogging..
---
12. Fujifilm Instax Square SQ6 Instant Camera – RM499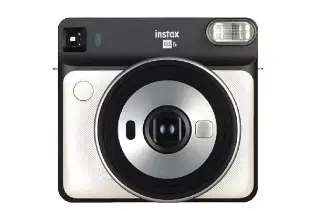 An instant camera is one of the best tech gifts for women. Just point and shoot to get photo your photo immediately.
The new Fujifilm Instax Square SQ6 is stylish, fun and convenient to carry around. Gathering and party are more fun with this little instant camera.
---
13. Amazon Kindle Paperwhite -RM569
If she is into reading, Kindle Paperwhite is a must-have for her. It is the most popular and best-rated e-book reader
The text is fantastically crisp and sharp, thanks to the high quality E-ink screen. And this e-reader is waterproof too.
---
14. Apple Airpods – RM599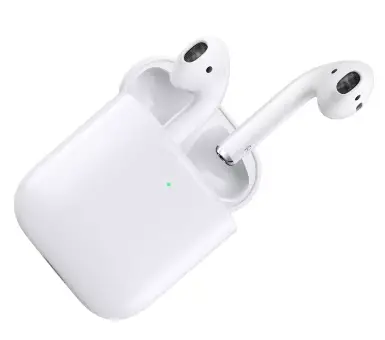 Airpods are a great gift for both men and women. Survey shows that Airpods ranked as the most wanted gift for teens and young adults, ahead clothes, iPhones and choes.
It is the best TWS earbuds. It is light, cool and sounds great.
---
15. Xiaomi Air Purifier 3H- RM688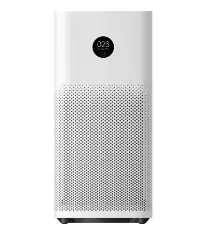 With the ongoing COVID19 pandemics, Xiaomi Air Purifier 3H makes a great gift for her who is paranoid about germs and viruses in the air
It is one of our recommended air purifiers because the price is fair and it works great. You can control it with the Xiaomi Mi Home app too.
---
16. Fitbit Versa 2- RM848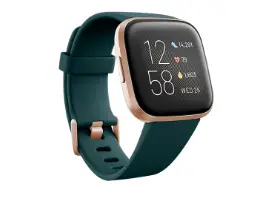 Fitbit Versa 2 is the best looking fitness tracker that doesn't look too much like a fitness tracker.
If she is a fitness junkie, this gift will be a great match for her.
---
17. Fossil Charter HR Hybrid Smartwatch – RM969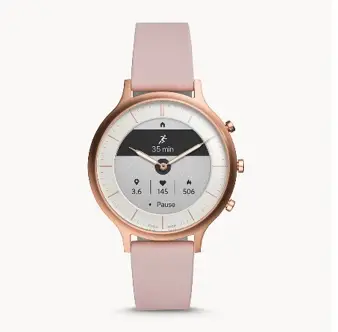 If your woman does not prefer the techie-looks of wearing a smartwatch. Fossil Charter HR Hybrid Smartwatch is an alternative choice.
This is a hybrid watch with the conventional analogue wristwatch appearance but comes with smart features like fitness tracking, heart rate monitoring.
---
18. Nintendo Switch Lite – RM999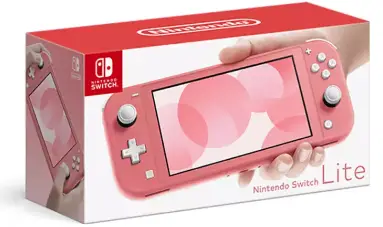 Nintendo Switch Lite is going viral during the lockdown period.
Although there's no more lockdown in Malaysia, it is still a great gift for her who likes some casual gaming. Nintendo games are usually designed to suit for the whole household regardless of genders and age.
---
19. Philips Air Fryer Viva Collection – RM1143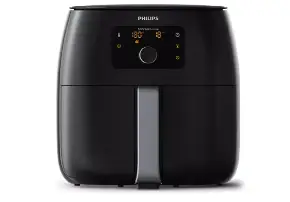 As we have mentioned in our air fryer picks, Philips air fryer is the gold standard of air fryers.
Most women would love to have this Philips air fryer in their kitchen (regardless of whether they are using it or not). It looks great in the kitchen and cooks amazingly well for me, personally.
---
20. Roidmi X20 Cordless Vacuum – RM1499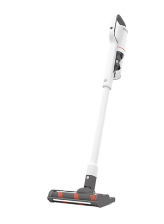 Roidmi X20 is the best value for money vacuum to buy in Malaysia. You don't need to pay for the premium price of Dyson.
Cordless vacuum is super convenient to use as compared to conventional corded vacuum. Trust me, it will make house chores so much easier.
---
21. iPad Mini – RM1699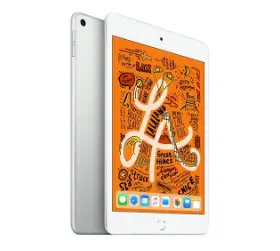 iPad mini suits women better as it is smaller, lighter and easier to be carried around. Just get the WiFi version will do.
If you would like to make it an unique gift, you can buy from official Apple store to get a free engraving.
---
22. Dyson Supersonic Hair Dryer – RM1649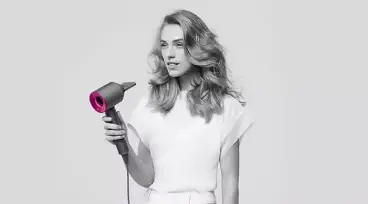 Next, we recommend buying the Dyson hairdryer if you wish to purchase something luxury.
It is unlike any other hairdryer. It uses Dyson digital motor which is 6 times more powerful than most hairdryers in the market.
It has 3 precise speed setting and 4 precise heat settings to prevent heat damage.
---
23. Philips Lumea Essential IPL Hair Removal System- RM1859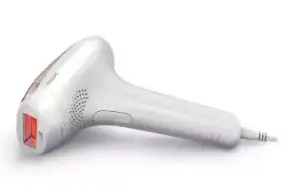 Well, not everyone need this kind of hair removal system.
If your girlfriend/wife frequently visit beauty centre for professional hair removal treatment. She will definitely love this Philips Lumea Essential IPL Hair Removal System.
Although is a bit pricey, she saves much time travelling to and fro from beauty centre. Can just do hair removal whenever she wants at home at ease.
---
24. Dyson Airwrap – RM2199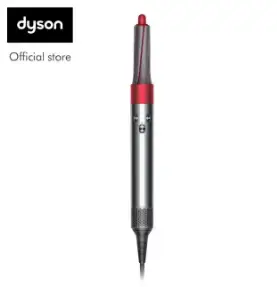 Dyson Airwrap, another Dyson product in the list.
It is definitely the best premium beauty gift you can buy for her.
It can "wrap" (style) her hairs by using air without excessive heat, suitable for curling hair and make waves. Moreover, it can be used as a hairdryer too. Drying and styling at the same time.
She will definitely love it.
---
25. Roborock S6 MaxV – RM2499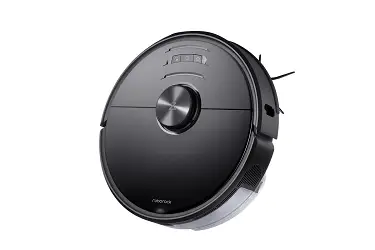 I would say Roborock S6 MaxV is the best and most advanced robot vacuum in the market. Roborock is the leading and reputable brand in the robot vacuum cleaner.
The robot vacuum is going to be a helpful device in keeping the home clean. Freeing your woman from the tedious house chores.
So, your woman can have more time to rest.
That's all for our best gifts for women recommendation. You might want to check out our article on the best gifts for men.