For gamers or streamers who spend long hours in front of gaming monitor, it's essential to have the most ergonomic gaming chair and desk.
A suitable and ergonomic gaming chair can help prevent back pain and reduce fatigue
Choosing the best gaming chair can be challenging, even for avid gamers. Since many of the gaming chairs share a similar racing bucket seat design, it is difficult to tell them apart without trying them.
In this review, we have researched more than 18 different gaming chair brands and handpicked the gaming chair that offered the best quality, ergonomics, and durability.
What is the best gaming chair in Malaysia?
Based on our research and reviews from real users, the best gaming chair in Malaysia is Andaseat Kaiser 3 Gaming Chair. It offers a comfortable design, innovative features, a cushy seat, and a competitive price. The Andaseat Kaiser 3 strike the right balance of comfort, style, and affordability for gamers.
Below are the top 6 best gaming chairs in Malaysia:
---
1. Andaseat Kaiser 3 Gaming Chair
Best Gaming Chair Malaysia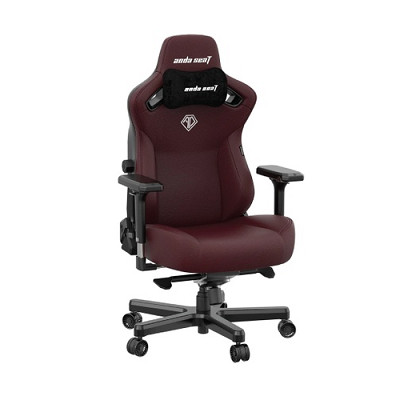 Best deal on Lazada Best deal on Shopee
Andaseat Kaiser 3 Gaming Chair is on top pick in 2022/23 because it features the best comfort and innovative design. It has a built-in 4-way lumbar support and a magnetic head pillow similar to the Secretlab Evo.
The pillow is made of memory foam which moulds to the shape of the user's body. Because of this, memory foam is one of the best and most comfortable materials for gaming chairs.
And Andaseat Kaiser 3 uses a class 4 hydraulic piston (certified by SGS) that can support a weight of 200kg.
The Andaseat Kaiser 3 Gaming Chair is upholstered in high-quality PVC leather fabric and is easy to maintain. It is available in 9 different colours, providing many options to match any personal style or gaming setup.
Furthermore, the Andaseat Kaiser 3 Gaming Chair offers great adjustability, user can adjust the chair from 90 to 165 degrees, providing a nearly horizontal position. This allows users to play games in their most comfortable position as well as take a quick nap when they need to rest and recharge.
Its armrests are very flexible too and can be adjusted in 4 directions. You don't have to worry about the armrest hitting your gaming desk. Not only that, the armrest can be removed and replaced with a magnetic tabletop. (note: the table add-on is currently not available in Malaysia yet)
Most importantly, many Andaseat Kaiser 3 users praise it as much more comfortable than the Secretlab Evo gaming chair. The seat is softer and you can sit for a long time without feeling tired.
Lastly, the Andaseat Kaiser 3 provides a very generous warranty: a 6-year general warranty and a lifetime warranty for the steel frame of the chair, giving users peace of mind when purchasing it.
---
2. Secretlab TITAN Evo 2022 XL
Best Gaming Chair for Big Guys Malaysia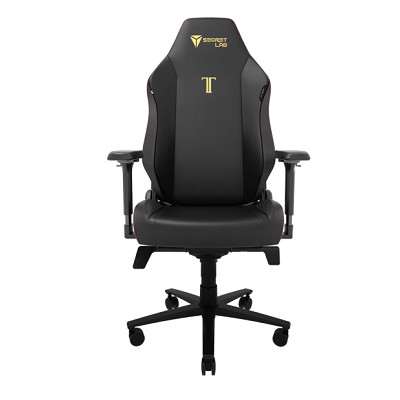 Best deal on Lazada Best deal on Shopee
In case you are tall or have a large body size, you will need a gaming chair that is larger than normal. The Secretlab TITAN Evo 2022 XL is a good choice for users with huge frames.
Secretlab TITAN Evo 2022 XL is the largest size gaming chair model from Secretlab. It is suitable for people who are between 181cm and 205cm tall and weigh between 80kg and 180kg.
The TITAN Evo 2022 XL features a range of innovative features, including a 4D armrest, multifunction tilt-lock, recline from 85 to 165 degrees, built-in 4-way lumbar support, and a magnetic pillow. The 4D armrest allows users to adjust the optimal position for controlling the gaming mouse and typing on the keyboard.
The Secretlab TITAN Evo 2022 XL comes with a variety of material options such as Secretlab Neo Hybrid Leatherette, Secretlab SoftWeave Plus Fabric, and NAPA Leather.  
Secretlab Neo Hybrid Leatherette is 4 times more durable than Secretlab Evo 2020's PU leather, so there will be fewer peeling and cracking issues.
Aside from that, there are also a variety of interesting colour and design combinations to choose from, including themes inspired by popular games like League of Legends, Overwatch, and Dota 2.
Pembeli juga dapat pilih daripada pelbagai jenis gabungan warna dan bentuk yang menarik, termasuklah reka bentuk dari game-game popular seperti League of Legends dan Dota.
One thing to keep in mind is that the Secretlab TITAN Evo 2022 XL is quite firm and it could take a long time for users to break it in.
It is no doubt that Secretlab TITAN Evo 2022 XL comes with top-notch qualities but its price is also the highest among gaming chairs. It is a great large XL-size gaming chair for those who can afford it.
---
3. Niture Hammock Lite Ergonomic Chair
Best Office Chair for Gaming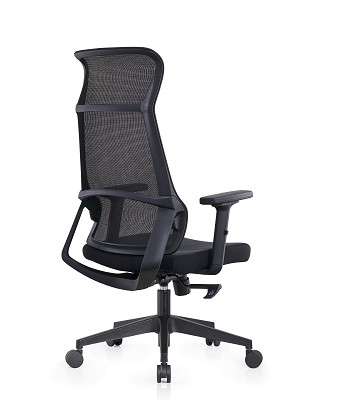 Best deal on Lazada Best deal on Shopee
The Hammock Lite chair from Niture is not really a gaming chair, but an office chair that gamers would love.
Despite not having the aesthetic of a gaming chair, the Hammock Lite chair still has many advantages that make it a good choice for gamers.
First of all, the Hammock Lite chair is one of the cheapest gaming chairs on this list, at RM360+. 
Its affordable price makes it the choice of many users, not only regular office workers but also gamers. It received a 5-star rating from nearly 700 reviews.
Hammock Lite Ergonomic Chair comes with a PU seat wrapped in black-coloured, breathable upholstery. The backrest is a strong and cool black mesh. It allows cool air to flow through so that your back don't feel hot after sitting for a long time.
The armrest can only be moved in 2 directions: up-down, and forward-backward.
Although the Hammock Lite is not a gaming chair, it comes with 3 different reclining positions. It also has a tilt-limiter to limit the degree of tilting.
In short, the Hammock Lite s an office chair that is very suitable for gamers. It gives a professional look but also has various features that gamers like such as a reclining seat.
---
4. TT Racing Duo V4
Best-selling Gaming Chair Malaysia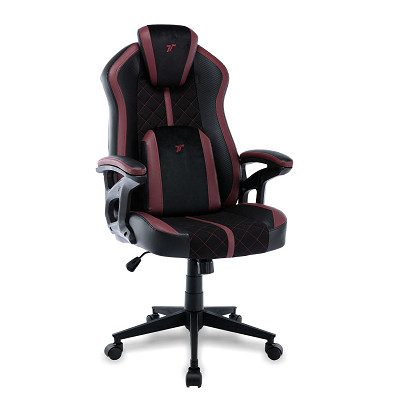 Best deal on Lazada Best deal on Shopee
TT Racing Duo V4 gaming chair is one of the best-selling gaming chairs in Malaysia due to the combination of features that meet the needs of local gamers and the price that is really worth it.
It is selling for only RM300+, and it's hard to find a gaming chair with equal quality at a similar price point.
Although the price is relatively cheap, the TT Racing Duo V4 gaming chair is strongly built because of its metal frame can withstand up to 150kg. The backrest can also be adjusted up to 135 degrees.
The TT Racing Duo V4 gaming chair features a unique combination of materials, with PU leather on the sides and fabric in the middle. This provides a softer feel and helps to prevent the chair from overheating.
Kerusi TT Racing ini juga menggunakan gabungan balutan PU leather di keliling dan balutan kain in bahagian tengah. Ia berasa lebih lembut dan tidak cepat panas.
In conclusion, TT Racing Duo V4 is a great choice for budget gamers who are looking for a high-quality gaming chair at an affordable price.
---
5. IKEA MATCHSPEL
Best Ikea Gaming Chair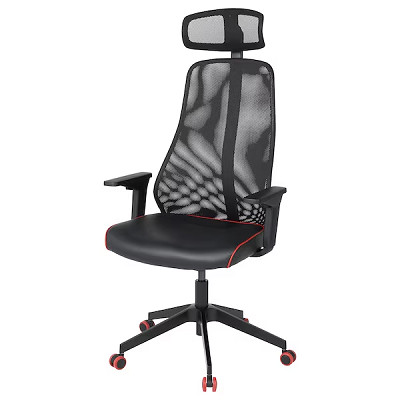 Best deal on Lazada Best deal on Shopee
In 2021, IKEA launched a new line of gaming products in collaboration with ASUS ROG. Among the products introduced is the IKEA MATCHSPEL gaming chair, which is unique and different from other gaming chairs.
It looks minimalistic but attractive, unlike any other gaming chairs on the market. The design is more like an office chair, focuses on comfort and does not use a racing seat design.
The result is a gaming chair that is suitable for gamers who want a comfortable yet professional-looking chair.
The frame is made of sturdy metal, while the backrest is made of thin and breathable mesh. With this, the IKEA MATCHSPEL gaming chair can stay cool for a long time, even in hot weather.
In addition, the IKEA MATCHSPEL gaming chair uses unique safety castors/wheels. It has a pressure-sensitive brake mechanism, which the wheel does not move if no one is sitting on it. And the brake will be released if people sit on the chair.
Finally, I understand that Ikea gaming chairs are not for everyone. But, Ikea products are a guaranteed choice if you can't afford an expensive gaming chair like Andaseat. And its quality is for sure better than brands like GTAGamez and Cronus.
A 3-year warranty is given by IKEA for the IKEA MATCHSPEL gaming chair. 
---
6. GTAGAMEZ Gaming Chair
Best Budget Gaming Chair Malaysia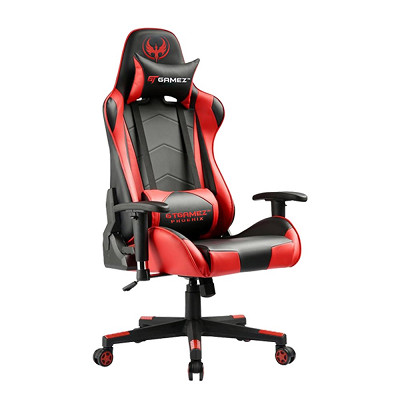 Best deal on Lazada Best deal on Shopee
GTAGAMEZ gaming chair is the best cheap gaming chair in Malaysia. You can get it for less than RM200, and at this price, there are not many options available in the market. 
Most gaming chairs at this price are made of cheap parts and materials as well as uncomfortable, but GTGAMEZ gaming chairs have acceptable quality. It has sold more than 40 thousand units and received 4.9 stars rating.
Although the GTGAMEZ gaming chair is very cheap, it comes with a microfiber headrest pillow. And it can also be reclined up to 150 degrees, making it great value for money.
However, do note that due to its cheap price, most of the materials used by GTAMEZ gaming chairs are low-grade materials. The seat is made of foam density of 30kg/m3, and it uses a class 2 piston gas lift, and the legs are also made of plastic nylon.
So, if you are big or heavy, the GTAMEGAZ gaming chair is not suitable for you.
Gaming chair GTAGAMEZ is more suitable for players with small frames or female gamers.
---
Competitions
Cronus Orion Gaming Chair Review
Cronus Orion Gaming Chair is one of the best affordable gaming chairs. With a price between RM200 – RM300, it has a choice of faux leather or cool weave fabric. The faux leather is said to last at least 5 years without cracking and peeling. It comes with a neck and lumbar pillow too. Plus, it uses class 3 lift gas which is certified by SGS, making it a good budget choice.
Todak Gaming Chair Review
Todak is a local brand. Todak gaming chair is made of uses high-quality materials. But the price is not cheap either. Its premium model is almost the same price as Andaseat, so it is more worthwhile to buy Andaseat Kaiser 3. 
Osim Gaming Chair Review
Osim uThrone Gaming is the first gaming massage chair in the world. It can massage the users' neck, shoulders, back and lumbar. But, the price of RM3000 is too expensive for most people and not worth it. In my opinion, it is better to buy a gaming chair and a massage chair separately, with the money.
Tomaz Gaming Chair Review
Tomaz Gaming Chair became very popular during the MCO because Tomaz was always on Facebook Live selling gaming chairs. Many users of Tomaz gaming chairs praise its good quality and said it's more comfortable than TT Racing. So, I think it is a good budget gaming chair option.
Secret Racer Gaming Chair Review
Secret Racer Gaming Chair is the cheapest and most popular RGB gaming chair on Shopee. It has many colour options. But this gaming chair does not provide information or specifications of the chair. And it also received a lot of negative reviews from customers. So, it is not recommended to buy it.
Other gaming chair brands like Noblechair, Vertagear, and Sokano which were once recommended no longer hold the title of our top picks, as better and more affordable options are now available on the market.
---
Gaming Chair FAQ
Are gaming chairs better than office chairs?
Gaming chairs usually use bucket seats, thickly-padded and have more parts which can be moved or adjusted. Office chairs have a more professional design and emphasized ergonomics. Both are comfortable and have their own advantages/disadvantages.
What are the benefits of a gaming chair?
The main advantage of the gaming chair is the backrest which can be adjusted up to 165 degrees. Users can relax and sleep on the gaming chair. In addition, the 4D armrest, lumbar support and adjustable head pillow make it suitable for different sitting postures while gaming.
Is it worth buying a gaming chair?
A gaming chair is worth it if you have to sit in front of the computer for a long time, especially for professional gamers and streamers.
How long can a gaming chair last?
Gaming chairs can usually last more than 5 years. If you take good care of your gaming chair and choose a high-quality model, it can last up to 10 years. On the other hand, cheaper gaming chairs may start to show signs of wear and tear after just 2 years.
What are the differences between a cheap gaming chair and an expensive gaming chair?
Cheap gaming chairs are usually less comfortable, have no unique design, and are made of cheap materials such as plastic which is less durable. Expensive gaming chairs are made of the highest quality materials such as stainless steel, come with a unique design, and are generally more comfortable, by giving proper support to your back and hips.