No computer can claim to be the best gaming PC because buying a gaming PC is very different from buying a gaming laptop. 
A gaming PC is made up of many different parts and components. And there are almost always new hardware releases every few months, if not a few weeks. A certain model could be the best choice at the time of writing this article but not for long.
So, it is more important to understand which is the better channel for you to get the right gaming PC, rather than knowing which models or brands are the best.
Before purchasing your first gaming PC, you may want to consider the following options, each with its respective pros and cons:
Prebuilt-PC (by establish brands like Dell, MSI or local PC builder)
Custom-PC (by local computer shop)
Build your own gaming rig (DIY)
In my opinion, beginners and non-tech savvy users should get a prebuilt gaming computer because it is the easiest way and mostly risk-free. And it is usually cheaper since the vendors are building them in bulk quantity.
Buying a custom build PC is not easy either. It requires some advanced understanding of PC parts and their market price. You can get advice from the sales staff, but it is better to understand what you're paying for.
If you choose to DIY, putting together your own PC may save you money, but if you get the wrong parts, you may lose more money due to compatibility issues.
For all the reasons above, I will not recommend any particular models in this review. Instead, I will focus on introducing the top gaming PC brands and builders in Malaysia.
Here's a list of the top 10 gaming PCs in Malaysia, in no particular order:
---
1. Dell Alienware Desktop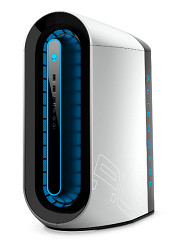 Best deal on Dell Best deal on Shopee
Reason to buy:
Value for Money
International brand – Dell
Easy for beginners to choose
Top notch build quality
Easy overclocking
Reason to avoid:
Limited customisation
Mediocre motherboard and PSU
Customer's complaint on heating issue
Dell Alienware Desktop is one of the most powerful and highest quality prebuilt gaming PC. The latest Alienware Aurora R12 is beautifully designed and packs tons of power in them. 
The base models are available from RM6,499 to RM11,899 depending on the graphics card chosen. Users can choose from RTX3060 to RTX3080ti. However, there's no option to choose an AMD processor for Alienware Aurora R12
From time to time, Dell always has promotions on their official website. Sometimes it has a deep discount which makes them an irresistible deal.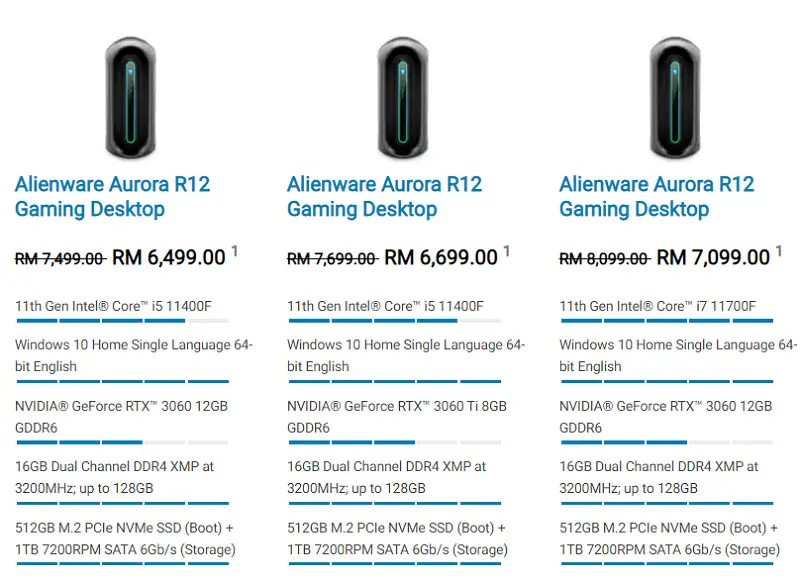 There are a few disadvantages for buying a Dell prebuilt gaming PC. Dell (or any established PC brands) usually cut costs in parts where beginner consumers pay less attention to, such as motherboard, power supply unit (PSU), and cooling system.  
Dell Alienware Aurora R12 is best suited for beginners who don't need much customization and want a fuss-free purchasing experience.
2. Ideal Tech PC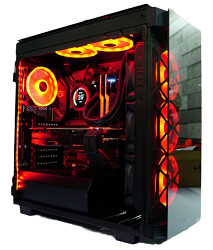 Check out IdealTech Best deal on Shopee
Reason to buy:
Good value monthly PC packages
Inhouse QC and stress test
Premium PC parts and brands
Long established, easy warranty claim
Reason to avoid:
Slightly more expensive than smaller competitors
"Build your PC" is not beginner friendly
Some customers complain on impolite salesperson/support
Ideal Tech PC is one of the oldest custom PC builders in Klang Valley, Malaysia. Custom build PC for customers isn't anything new. Many small computer shops build PC for their customers too.
However, Ideal Tech happens to be the one who nails it by focusing on building their business around custom PCs and workstations, rather than relying only on selling PC parts and accessories.
For users who don't want to geek out on PC parts like CPU, GPU, Mhz, single-channel, dual-channel, it is better to stick with their monthly PC package promotion, which is available on Shopee.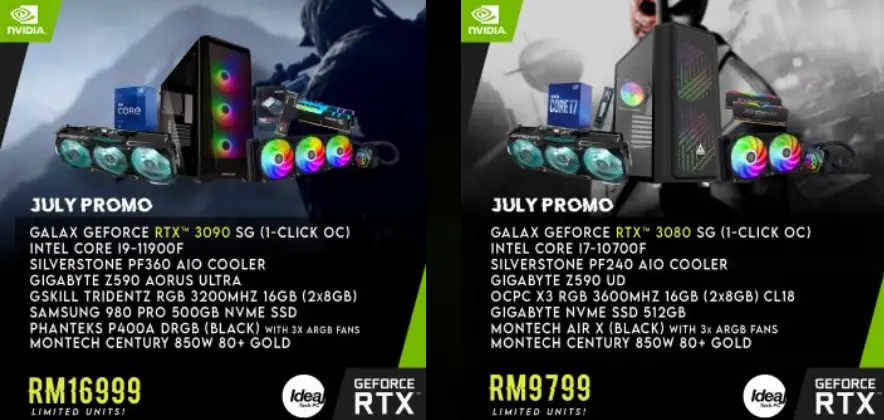 For users who want more customization with their PCs, I will advise you to do some research first on enthusiast hangouts like reddit/r/buildaPC, lowyat or pcpartpicker. 
Then you can try out its "build your PC" feature on their website. Although the interface is quite detailed, it feels a bit clunky. Because there are too many options squeezed into a single page.
You can also check out the Ideal Tech Shopee store which sells gaming PC and all kinds of gaming peripherals like gaming monitors, gaming keyboards, and gaming mice.
Alternatively, you can get a consultation from their sales support. They will advise you based on the budget you have.
Ideal Tech set themselves apart by giving 90 days one to one exchange, lifetime free dust cleaning service, lifetime free labour charge, overclocking with delidded processor, and 5% for future upgrade.
Many customers praise Ideal Tech's good customer service, but at the same time, there are quite many people who complain about their staff being unfriendly and snobbish.
Ideal Tech's gaming PC may not be the cheapest but they are long-established which means you have less worry about warranty claims. They're here to stay and won't suddenly go out of business.
3. RacunTech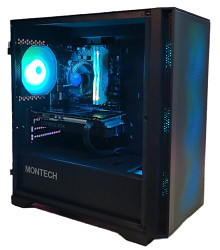 Check out RacunTech Best deal on Shopee
Reason to buy:
Helpful customer service to build your custom rig
Great after sales service
6 to 36 months installment plan (by Aeon)
Available in Penang and KL
3 years warranty
Reason to avoid:
Slight more expensive
Limited choice for prebuilt PC packages
No "DIY" solution on website for custom rig
RacunTech is another very popular custom rig builder in Malaysia, with more than a hundred thousand fans and followers on social media. As its name suggests, they build "bangsawan" grade custom PCs to "racun"  its customers.
RacunTech has plenty of prebuilt PC packages for beginner consumers to choose from. When I checked their official website, I noticed that there's only one high-end gaming prebuilt rig that costs RM11,099.
No PC build is available for between RM5,000 to RM10,000.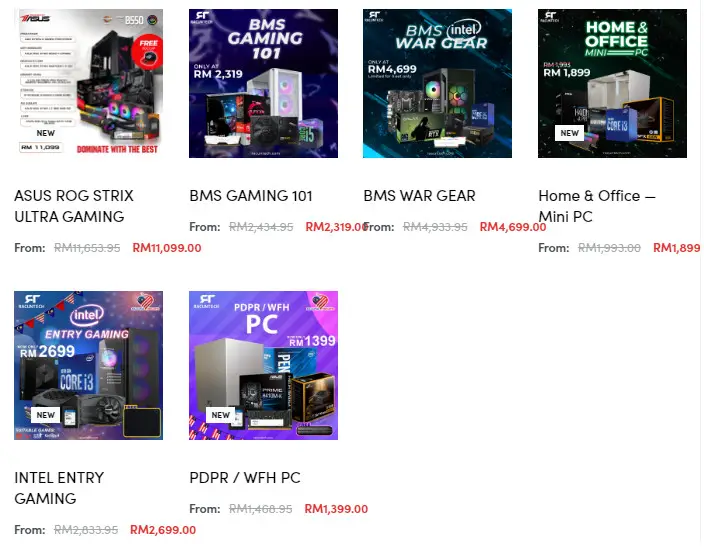 You can also check out their official RacunTech Shopee store for entry-level gaming PCs. The high-end builds are not listed on their Shopee Store.
RacunTech's sales support has been praised by many customers for offering excellent advice as they always recommend the best PC build based on customers' needs.
So, you should contact sales support if you can't find one that suits you from the prebuilt choices.
For advanced users, RacunTech's official website does not provide a DIY solution on its official website. So, it is less convenient if you want to tinker around to design your own build.
Luckily, you can easily reach out to RacunTech through WhatsApp for any enquiries.
4. Topmaid Computer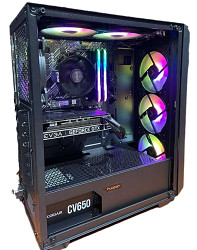 Check out Topmaid Best deal on Shopee
Reason to buy:
Great variety of PC parts
Prebuilt PC packages of all price range
Friendly customer service
Reason to avoid:
No website
No updated product catalogue
Although Topmaid Computer is not as popular as Ideal Tech or Racuntech, it is well-known amongst local computer geeks. They are known for their wide selection of PC parts and competitive pricing.
It is located right in the Lowyat Plaza.
Some like it because there are so many computer shops there and it is very convenient if you're looking to pick up some other tech stuff along the way. Personally, I dislike going to the "KL Golden Triangle" area. It is always packed with traffic and people.
From what I observe, Topmaid offers the best premium mid-end prebuilt gaming PC packages. There are PCs priced at RM3,000, RM5,5000, RM7,500, and RM8,500. Furthermore, it offers a good mix of AMD and Intel build.
However, lacking a proper website and product catalogue could be a bit inconvenient if you just want to compare prices or check stock availability.
5. Topone Technology
Check out Topone Best deal on Shopee
Reason to buy:
Competitive price
Exquisite design and build
Friendly customer service
Can buy on Shopee
Reason to avoid:
Smaller and new player
No website
No product catalogue
Limited prebuilt PC choices
Topone Technology is relatively new to the custom PC market. It was established in 2018. Yet, it has thousands of fans on Facebook and received rave reviews from customers.
They don't have an official website though. Their main sales channels are through Facebook and Shopee. 
The good thing with small computer shops is they are usually more attentive to customers' requirements and always give their best effort. 
The sales support will advise you on the best specification based on your budget and usage.
You can try to hit them up on Facebook or Shopee and you shall receive a human reply within minutes. Their customer support is willing to reply and respond even after working hours.
Make sure to check out their Facebook page which is filled with stylish, carefully crafted, and high-end gaming PC/workstations.
6. Dotatech

Check out Dotatech Best deal on Shopee
Reason to buy:
Competitive price
Many high-end gaming rig choices on 
Full warranty coverage
Free overclocking service
Free lifetime dust cleaning service
0% 12 month installment
Reason to avoid:
Hit or miss sales service
Inconsistent after sales support
DotaTech, the most notorious computer shop on the Lowyat forum. Do a quick search on the Lowyat forum and you can see many customers ranting about how bad their sales rep and service is.
However, a computer shop that can last for more than ten years means it offers something valuable to customers. For example, some of its PC parts are selling at the cheapest price compared to competitors. It also carries Palit graphics cards which are cheaper compared to premium brands like EVGA or ASUS.
There are many prebuilt PC packages available on Dotatech, ranging from RM2,198 to RM11,588.
Do note that if you send in any PC parts for a warranty claim, they are going to charge handling and services fees if it is found that the part is working and has no issue.
The service charges start from RM55 and it certainly pissed off many customers. 
However, they did clearly state this on their website warranty terms. So, make sure to check it properly before you sending any parts for warranty claims.
DotaTech is more suitable for experienced customers who know exactly what they want and just pick the promotional PC parts to maximize your budget. For clueless beginners, DotaTech may not be the best choice due to its inconsistent service quality.
7. Techview

Check out Techview Best deal on Shopee
Reason to buy:
Reasonable price
Great customer service
Easy monthly installment
Free overclocking service
Free delivery for Klang Valley Customer
Free warranty pick up/return service for whole Malaysia
1-to-1 exchange within 60 days
Tech view has close to 40,000 followers on its Facebook page. It has many satisfied customers and receives 5 out of 5 stars on its Facebook page.
On Shopee, it has a relatively low negative review ratio too.
They are often praised for their quick and patient customer support staff. Some also commented that Techview offers unbeatable low prices in comparison to their competitors.
Techview is pretty bold in its service claim well. Apart from the standard free assembly service, they offer processor overclocking, lifetime dust cleaning, lifetime free labour charge, free delivery in the Klang Valley area, free warranty pickup/return for the whole Malaysia and a 1 to 1 exchange warranty of PC parts within 60 days.
While most competitors only offer 14 days of 1-to-1 exchange, it is best to communicate with their sales support that exactly which PC parts they are covering.
8. Jawecom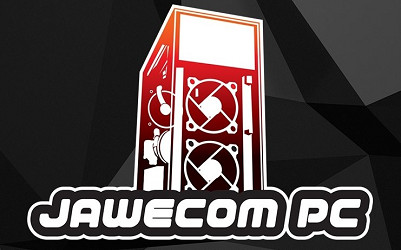 Check out Jawecom Best deal on Shopee
Reason to buy:
Fast response customer service
Friendly staff
Fast delivery time
Comprehensive product price list on website
Jawecom PC has close to 70,000 followers on their Facebook Page. And most of their customers are extremely satisfied with their fast service. I can't find a single bad review on their page after scrolling for more than 10 times.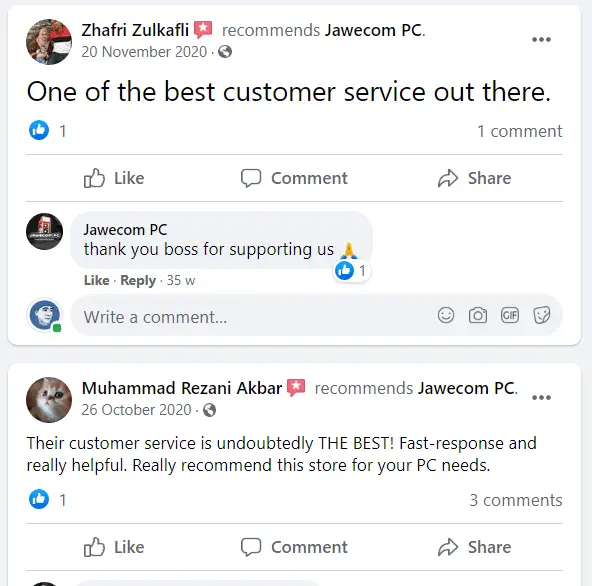 Once a customer makes the payment, Jawecom will assemble your PC right away and be ready for pickup in under 2 hours (provided that all parts are available). On top of that, they also provide great after-sales service and troubleshoot problems for their customers. 
They build complicated gaming PC such as water cooling PC and case modding too. Customers also praised them for their awesome cable management which gives the PC a clean "wire-less" look.
At Jawecom, you also can buy the Andaseat gaming chair, my personal no.1 pick for the best gaming chair in Malaysia.
On a side note, Jawecom had collaborated with and served many famous YouTubers and streamers. Soloz is one of their customers too!
9. Rextech PC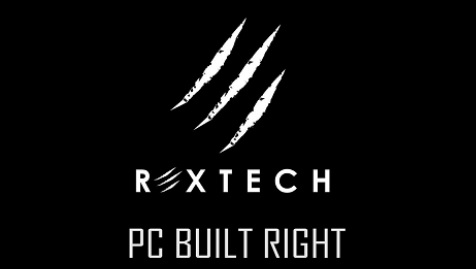 Check out Rextech Best deal on Shopee
Reason to buy:
Dedicated and knowledgeable staff
Fast response
Fast delivery time
Plenty of prebuilt PC packages
Great step-by-step PC  builder on official website
Rextech was founded in 2015 with a team of specialist PC builders. It has almost 30,000 followers on its Facebook page and its shop is located in the Puchong area.
Each month, Rextech offers various low and mid-end prebuilt PC packages that are suitable for average users. If you need a more powerful gaming PC, just get in touch with their support staff to get advice and quotation.
Alternatively, you can try your hands out on their part pickers feature on the official website, which I think is beautifully done. It is a step-by-step selection process and not as chaotic as Ideal Tech's one. But, the options for the PC parts are kind of limited.
10. NinjaTech PC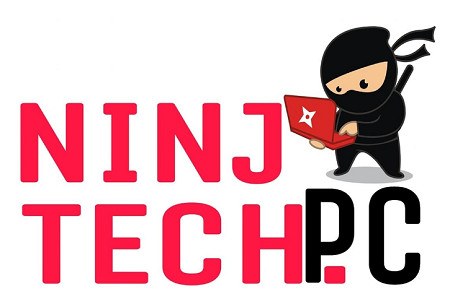 Check out NinjaTech Best deal on Shopee
Reasons to buy:
Attentive to every customer
Fast response
Great after sales service
Build budget-friendly PC
NinjaTech PC, a new and small computer shop in the town. It can't be compared to other big players on this list. There's no comprehensive product price list available, nor do they offer many prebuilt gaming PC packages.
The advantage of dealing with small PC builders like NinjaTech is you get more attention and personalized advice. And it is common that you might be dealing directly with the boss.
Many customers give feedback on NinjaTech being affordable, trusted and very responsive.
It is worth giving NinjaTech a shot if you're looking for an affordable gaming rig. If you're looking to get RTX3090 or any super high-end stuff, then it is better to stick with the bigger brands.
---
Notable Mentions
Level 51
Level 51 is a sub-brand by Aftershock from Singapore. Aftershock is multi-award winning PC brand that specialized in building custom gaming rigs. These guys are capable of building ultra high-end gaming computers that are both stunning and fast.
But, they charge quite a hefty premium for their gaming desktop. You don't need to trust fully what I say. Just survey the pc part price first and see if you really want to go with them.
Illegear
Illegear is a local custom PC and laptop brand. In comparison to the top 10 gaming PC outlets above, Illegear pricing will be more expensive. In addition, their office at Oval Damansara is not very convenient to visit. The parking is not cheap at all.