*Updated on 6 Sept 2021: A complete update of the original article. Include a total of 7 new laptop recommendations instead of the original 4 laptops.
Looking for the best gaming laptop before entering college or university? When I was a freshman, I dreamed of having a gaming laptop that could double as a student laptop.
With the release of new AMD Ryzen CPUs and Nvidia RTX graphics cards, gaming laptops are relatively affordable these days.
I spent countless hours researching and comparing different laptop brands like Acer, Asus, HP, MSI, Dell, Lenovo, Gigabyte, Alienware, Razer, Xiaomi, illegear and Level51. 
Based on my findings, here are the best bang for buck gaming laptops for every different price range in Malaysia:
Comparison of Top Gaming Laptops In Malaysia
| Model | Display | CPU | GPU | RAM | Storage | Weight | Price,RM | Recommend |
| --- | --- | --- | --- | --- | --- | --- | --- | --- |
| Acer Predator Helios 300 | 15.6" 1080p 144Hz | i5-10500H | RTX 3060 6GB 105W | 8GB DDR4 | 512GB SSD | 2.2kg | 4599 | Yes |
| Dell G15 | 15.6" 1080p 120Hz | i5-11400H | RTX 3050 4GB 80W | 8GB DDR4 | 512GB SSD | 2.559kg | 4349 | Yes |
| Lenovo IdeaPad Gaming 3 | 15.6" 1080p 60Hz | Ryzen 5 5600H | GTX 1650 4GB | 8GB DDR4 | 512GB SSD | 2.25kg | 3253 | Yes |
| Asus ROG Strix G15 | 15" 1080p 300Hz | Ryzen 9 5900HX | RTX 3060 6GB 130W | 16GB DDR4 | 1TB SSD | 2.39kg | 6199 | Yes |
| ASUS ROG Zephyrus G14 | 14" 2K 144Hz | Ryzen 9 5900HS | RTX 3060 6GB 60+20W | 16GB DDR4 | 1TB SSD | 1.7KG | 7459 | Yes |
| Gigabyte AERO 15 OLED XD | 15.6" 4K OLED 60Hz | i7-11800H | RTX 3070 8GB 105W | 16GB DDR4 | 1TB SSD | 2.22kg | 9599 | Yes |
| Razer Blade 14 RTX3080 | 14" 2K 165Hz | Ryzen 9 5900HX | RTX 3080 8GB 100W | 16GB DDR4 | 1TB SSD | 1.78kg | 12999 | Yes |
| Asus TUF F15 | 15.6" 1080p 144Hz | i5-10300H | GTX 1650 4GB | 8GB DDR4 | 512GB SSD | 2.3kg | 3799 | Yes |
| Acer Nitro 5 R7QR | 15.6" 1080p 144Hz | Ryzen 5 5600H | GTX 1650 4GB | 16GB DDR4 | 512GB SSD | 2.2kg | 4499 | No |
| Lenovo Legion 5 RTX3050 | 15.6" 1080p 165Hz | Ryzen 7 5800H | RTX 3050 4GB 95W | 8GB DDR4 | 512GB SSD | 2.4kg | 4999 | Neutral |
| Lenovo Legion 5 RTX3060 | 15.6" 1080p 165Hz | Ryzen 7 5800H | RTX 3060 6GB 80W | 16GB DDR4 | 1TB SSD | 2.4kg | 6149 | Neutral |
| Acer Predator Helios 300 RTX3070 | 15.6" 1080p 300Hz | i7-10870H | RTX 3070 8GB 105W | 16GB DDR4 | 1TB SSD | 2.2kg | 7279 | Yes |
---
Best Gaming Laptop Malaysia
Acer Predator Helios 300 PH315-53-58U0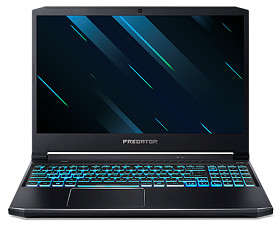 Best deal on Lazada Best deal on Shopee 
Acer Predator Helios 300 PH315-53-58U0 Specifications:
15.6″ IPS panel, 1080p – 144Hz
Intel Core i5-10500H processor up to 4.5Ghz
NVIDIA GeForce RTX3060 (Max:100W)
8GB DDR4 RAM 
512GB PCIe NVMe SSD
Killer Wireless-AX Intel 1650 (WiFi 6 compatible)
Reasons to buy:
Best value for money
Good thermal performance
Cheapest RTX 3060 laptop
The Acer Predator Helios 300 comes with an Nvidia GTX3060 GPU at only RM4599 while other RTX 3060 laptops start at RM6000+. Seeing the huge difference in price, it doesn't really need much explanation why it is the best gaming laptop in Malaysia.
This laptop has a size of 363.4 x 255 x 22.90 mm and weighs 2.2kg. It comes with a 15.6" IPS display with a 1080p resolution, 144Hz refresh rate. 
It is powered by an Intel Core i5-10500H processor. Although the i5-10500H is a previous-generation processor, the performance gap between the 10th-gen and the 11th-gen is quite marginal. So, don't be bothered by it.
Furthermore, this Predator Helios 300 PH315-53-58U0 uses Nvidia RTX 3060 GPU with Max-Q technology. It can pull a maximum of 105W to fully utilize the processing power of RTX 3060.
In order to cope with this powerful GPU, Acer uses a 5th Gen Aeroblade Cooling Fan for maximum cooling performance. Its thermal performance has been tested and praised by Dave2D in its Acer Predator Helios 2019 review.
The Helios 300 base model comes with 8GB DDR4 RAM. If you plan to use it for video editing work, you may pick the 16GB or 32GB RAM model. 
In terms of connectivity, it has 1x HDMI 2.1, 3x USB 3.2 Type-A, 1x USB Type C with Thunderbolt 4, LAN port and supports WiFi 6. So, you can enjoy smooth online games with no lags or high ping. 
A more expensive variant of Acer Predator Helios 300 is also available with an Intel i7 and RTX 3070 graphics card. However, you will certainly have to pay more for those models. It is still a very good deal compared to other RTX 3070 gaming laptops.
The Acer Predator Helios 300 is simply the best gaming laptop under RM5000. It is not too bulky, has tip-top gaming performance, great thermal performance, solid build quality, RTX3060 and only cost less than RM5000. There aren't really many gaming laptops that come close to what it offers.
Acer laptop comes with a 2-Year Acer Local Onsite Warranty + Accidental Damage/Theft.
---
Best Gaming Laptop for Students
Dell G15 2021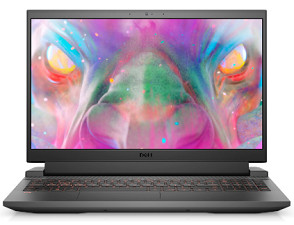 Best deal on Dell Best deal on Shopee 
Dell G15 2021 Specifications:
15.6" 1080p 120Hz
Intel Core i5-11400H
NVIDIA GeForce RTX 3050 4GB GDDR6
8GB DDR4 3200MHz
512GB M.2 PCIe NVMe Solid State Drive
Intel Wi-Fi 6 AX201
Reasons to buy:
RTX 3050 graphic cards
Latest 11th Gen Intel CPU
Formal and simple design
Reasons to avoid:
A bit heavy and bulky
Not the best value RTX 3050
Fresh from Dell, this new G15 is powered by an Intel Core i5-11400H processor and an RTX 3050 graphics card. Some even refer to it as the affordable Alienware gaming laptop!
The G15 measures 357.26 x 272.83 x 24.9 mm and 2.559kg. So, it is definitely not the most portable laptop model. You could skip this if you're looking for a more portable laptop. 
The screen size is 15.6" with 1080p resolution and a 120Hz refresh rate. The max brightness level is up to 250 nits.
Dell G15 is available in Dark Shadow Grey and Light Grey versions. The overall design is simple and professional, which is why I like it and recommend students get a Dell G15 instead of the Lenovo Legion or Acer Predator.
You can use this laptop for both gaming and formal occasions, eg: project presentations, or public speaking. 
The max wattage for its RTX 3050 GPU is reported at only 80W. Although 80W is not sufficient to pull out the maximum potential of RTX 3050, it is able to handle most modern PC games. Keeping it at low wattage also will help the laptop to operate cooler.
You will have no problem running maximum graphic settings on popular game titles like Fortnite, LoL, Dota 2, Minecraft, CoD, Valorant, Apex Legends and more.
There are plenty of ports available on the Dell G15, including a 2x USB 2.0, 1x USB 3.2 Type C, SuperSpeed USB 3.2, HDMI, RJ45 and headphone/mic jack. It uses Intel WiFi 6 AX201 (2×2) for wireless connection.
The Dell G15 is ready for Windows 11 too. In my opinion, it is the best laptop for students who are casual gamers.
---
Best Gaming Laptop Under RM3500
Lenovo IdeaPad Gaming 3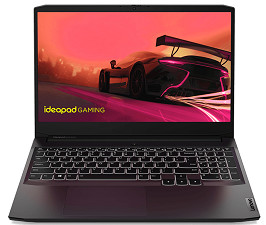 Best deal on Lenovo Best deal on Shopee 
Lenovo IdeaPad Gaming 3 Specifications:
15.6"  IPS 1080p @ 120Hz
AMD Ryzen 5 5600H Processor
NVIDIA GeForce GTX 1650 4GB GDDR6
8GB DDR4 3200MHz
512GB M.2 PCIe NVMe SSD
Intel Wi-Fi 6 AX200
Reasons to buy:
Best value for money GTX 1650 laptop
Latest Ryzen 5 CPU
Reasons to avoid:
GTX1650 is slightly outdated
The economy and business have been rough for the past two years. I understand that most people are being more careful with their money. I would like to introduce you to the IdeaPad Gaming 3 Gen 6 which costs only RM 3253.
If you're a student, you may be able to get another 5% further discount on Lenovo Malaysia. This means you can get this Lenovo gaming laptop for almost under RM3000.
Lenovo IdeaPad Gaming 3 Gen 6 is in Shadow Black colour with a dimension of 359.6 x 251.9 x 24.3mm. It weighs about 2.25kg.
The screen is a 15.6 inches IPS panel with 1080p resolution and a maximum brightness of 250 nits. The refresh rate is 120Hz. The Colour gamut is only 45% NTSC though. So. it won't have the perfect colour accuracy.
The Ryzen 5 5600H process and GTX 1650 GPU are great entry-level chips for gamers and creators. It's definitely a steal at RM3000+ for a brand new laptop with these chipsets on it.
You can play most popular games like Fortnite, GTA 5, Red Dead Redemption 2 without any issues, so don't worry about it. In the worst-case scenario, just lower the graphics settings if you experience laggy games or stuttering frames.
A unique feature of the Lenovo IdeaPad Gaming 3 is its full-sized keyboard with a number pad and full-size arrow keys. 

If you notice, the keypad is up to the very edge of the laptop. Some may find it uncomfortable especially on the left-hand side since you have very little space to rest your arms. 
But the full-sized arrow keys are a really nice touch which I find much better than small arrow keys on some laptops.
There are only 8GB of memory in the laptop's base model. However, it has an extra memory slot to expand up to 16GB. In the future, you may add another 8GB of RAM if you need it or when you can afford it.
It has 2x USB-A 3.1, 1x USB-C 3.1, 1x HDMI 2.0, RJ45 and headphone/mic ports. 
With WiFi 6 and Bluetooth 5.0 compatibility, this laptop provides you with the best wireless experience.
There's no doubt that Lenovo IdeaPad Gaming 3 is the best choice for a budget gaming laptop out there. If you try to save money by buying a cheaper laptop with worse specs, you might end up not being able to play the game you want.
---
Best Gaming Laptop Under RM7000
Asus ROG Strix G15 G513QM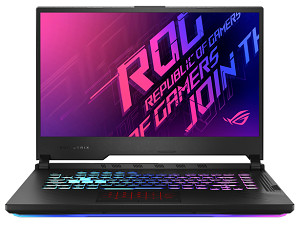 Best deal on Lazada Best deal on Shopee 
Asus ROG Strix G15 G513QM Specifications:
15.6"  IPS 1080p FHD, 300Hz, 3ms
AMD Ryzen 9 5900HX
NVIDIA GeForce RTX 3060 6GB GDDR6 (Dynamic Boost 130W)
16GB DDR4 3200MHz SO-DIMM
512GB M.2 PCIe NVMe SSD
4-Zone RGB backlit keyboard
WiFi 5 compatible
Reasons to buy:
Ryzen 9 5900HX and RTX 3060 combo
Superior gaming display
GTX 3060 max TDP 130W
Insanely good thermal performance
Liquid metal thermal compound
Superior build quality
Comfortable keyboard
Reasons to avoid:
Expensive RTX 3060 laptop
No webcam
Gamers should be familiar with the Asus ROG brand. ROG is Asus's premium line of gaming gear and accessories. It is well known for its high-end gaming performance as well as the premium price tag.
The ROG Strix G15 G513QM is no exception. It is very well-designed and built for the perfect gaming experience. It does fetch a rather high price at RM6000 to RM7000. 
Among ROG Strix G, Strix Scar and Zephyrus, ROG Strix G Series is the most affordable ROG laptop lineup from Asus.
The 2022 ROG Strix G15 is very compact at only 354 x 259 x 25.9 mm, 2.39kg. It features a sleek, professional-looking design that is less gamer-centric. The WASD keypad no longer has the weird blue keycaps (the previous G15 2020 uses blue keycaps).
The Strix G15 ticks many of the right boxes for a great portable gaming laptop. 
First, the laptop screen is a 15.6" IPS panel with a 300 Hz refresh rate and 3ms response rate. A true challenger to desktop gaming monitors.
It is powered by Ryzen 9 5900HX, which is the best in class mobile CPU you can get on a laptop. The GTX 3060 can pull up to 130W to unleash the maximum potential while other model's GTX 3060 are often bottlenecked by the wattage of around 80 to 95W.
The icing on the cake is the thermal compound used on these chips is liquid metal instead of the usual thermal paste. As liquid metal conducts heat better than thermal paste, it can quickly cool down your CPU and GPU. Even under heavy load, the temperature of the laptop doesn't feel unbearable.
The Strix G15 keyboard layout and spacing is very well-thought. The key travel and typing feedback are very enjoyable. But it doesn't come with a dedicated number pad on the Strix G15 model (ROG Strix G17 has it).
For the gamers who love RGB, you can use the Asus' Aura Creator lighting editor to keep all your Asus Peripheral: gaming headphones and gaming mouse to sync in the same RGB colour.
There isn't really much competition in the RM6000 to RM7000 price range.
Sure you can find other gaming laptop models with equivalent specifications at a cheaper price. But you won't be able to get a similar package to what ROG Strix G15 offers: great build quality, liquid metal, RTX 3060 Dynamic Boost 130W, and Ryzen 9 5900HX. 
---
Best Lightweight Gaming Laptop Under RM8000
ASUS ROG Zephyrus G14 MK2164TS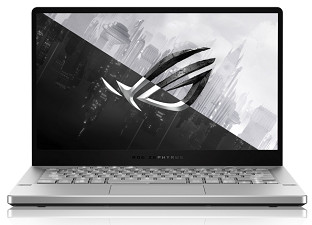 Best deal on Lazada Best deal on Shopee 
ASUS ROG Zephyrus G14 MK2164TS Specifications:
14″ QHD (2560 x 1440) IPS Panel, 144Hz, 100% Anti-Glare Display
Anime Matrix
AMD Ryzen 9-5900HS Processor
16GB DDR4 3200Mhz RAM
NVIDIA GeForce RTX-3060 6GB MAX-Q (60+5W)
1TB M.2 NVMe PCIe 3.0 SSD
1.7kg
Reasons to buy:
Ultra-portable gaming laptop
Cool Anime Matrix at the back of laptop screen
2K QHD screen with 100% SRGB
Reason to avoid:
Expensive
No webcam
Laptop feels hot after prolonged usage
Meet the Asus ROG Zephyrus G14 2021, which weighs only 1.7kg. It is suitable for people who dislike bulky laptops. This is one of the best 14″ gaming laptops out there.
If you just compare the raw numbers on specification sheets, the Zephyrus G14 is not much different from the ROG Strix G15. There are two main differences between Zephyrus and ROG Strix G15 that make Zephyrus worth the extra cost.
First, the Zephyrus G14 is an ultra-portable gaming laptop with a size of only 324 x 222 x 19.9 mm and only 1.7kg. Yet, it is equipped with the power of Ryzen R9 5900HS and RTX 3060. 
In this case, the RTX 3060 is limited to 60W plus 20W dynamic boost. Because of its small size, it cannot cool down quickly enough if it pushes for high power. Also, it uses only a 100W charger.
Secondly, this laptop uses a high quality 14" IPS panel with a resolution of 2560 x 1440. It has a refresh rate of 144 Hz and colour gamut DCI-P3 100%. So, it is great for gaming as well as creative works which require good colour accuracy.
Similar to Strix G15, the Zephyrus G14 uses a Thermal Grizzly Liquid Metal thermal compound to give the best cooling performance. However, due to the compact size of this laptop, it can feel quite hot when it runs heavy applications. 
Asus ROG Zephyrus G14 also has this cool Anime Matrix mini LED at the back of your screen. You can customize it to display system info, animation, logo, or audio to give a personal touch to this laptop.
---
Best Gaming Laptop Under RM10000
GIGABYTE AERO 15 OLED XD (2021)
Best deal on Lazada Best deal on Shopee 
GIGABYTE AERO 15 OLED XD (2021) Specifications:
11th Gen Intel Core i7-11800H
15.6″ Thin Bezel UHD 3840×2160 Samsung AMOLED Display
RTX 3070 Laptop GPU 8GB GDDR6 (Max 105W)
8GB x 2 DDR4-3200 (Max 64GB)
1TB SSD
2.22kg
Reasons to buy:
4K AMOLED screen with true black
Powerful laptop in a small package
Reason to avoid:
Strictly speaking, the Gigabyte Aero 15 OLED isn't really a gaming laptop. It just happens to come with a powerful CPU and GPU which is capable of playing triple-A PC game titles.
The main selling point of this laptop is its beautiful 4K resolution, 15.6 inches Samsung AMOLED screen. The screen is bright, high contrast ratio and supports 100% DCI-P3. It is the perfect mobile workstation for creative professionals. It is also a Pantone validated display.
This laptop sports aluminium body panels, measuring 356 x 250 x 20mm and 2.22kg. It is equipped with 11th Gen Intel Core i7-11800H and RTX 3080 with a maximum of 105W power.
Besides that, the Gigabyte Aero 15 has one of the most complete connection ports on a compact gaming laptop. It has Thunderbolt 3 connectors, three full-size USB 3.2, HDMI 2.1, UHS-II SD card reader, RJ45, headphone jack and mini display port 1.4.
For under RM10,000, the Gigabyte Aero is an outstanding laptop that is great for both productivity work and gaming. This is a laptop that packs all the highest specification components. And the OLED screen is simply stunning!
---
Best High End Gaming Laptop
Razer Blade 14 RTX 3080 (2021)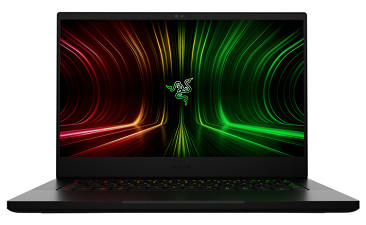 Best deal on Lazada Best deal on Shopee 
Razer Blade 14 RTX 3080 (2021) Specifications:
14-inch QHD 165Hz, 2560 x 1440 display
AMD Ryzen 9 5900HX Processor
GeForce RTX 3080 (8GB VRAM, Max 100W)
16GB DDR4 RAM
1TB SSD
319.7 x 220 x 16.8mm, 1.78kg
Reasons to buy:
Ultra slim gaming laptop at only 16.8mm thick
RTX 3080
If you ever need a reason to buy a Razer laptop, I tell you that this is the best time to buy the Razer Blade 14 RTX 3080. In today's standard, the Razer Blade 14 is actually considered good value for money.
Let me tell you why.
With the rise of cryptocurrency and Ethereum mining, the price of RTX 3080 has skyrocketed to an insane price. One desktop RTX 3080 can set you back for RM8,000 and AMD Ryzen 9 5900HX costs you another RM3,000. That's already more than RM11,000 on these 2 components.
By topping up a little bit more, you can buy the latest 2021 Razer Blade 14 with RTX 3080 which is only selling for RM12,999. You get a complete gaming laptop that is slim and powerful. 
The Razer Blade 14 is the smallest and thinnest 14" gaming laptop in the market. It is only 16.8mm thick.
The screen of the laptop is 14" IPS QHD 165Hz. It supports 100% DCI-P3 which is great for professional creative works.
Thanks to its powerful Ryzen 9 CPU and RTX 3080 (100W), you have no worries to use this laptop as your main workstation. 
When you're on the go, just use it as a laptop. When you're at home/office, you can use it as a desktop PC by plugging in to an external monitor using its USB-C ports that support DisplayPort pass through.
With that, you can enjoy a seamless transition between different workplaces.
The Razer Blade 14 comes with a pair of great built-in stereo speakers that is loud and clear. And it is armed with THX Spatial Audio that supports advanced 7.1 surround sound for headphones and external speakers. You can enjoy an immersive gaming experience on this laptop.
In short, the Razer 14 is the ultimate 14" gaming laptop that money can buy. Instead of buying a desktop gaming PC, you should really consider getting this awesome RTX3080 laptop.
---
Competitions
Asus TUF Gaming Laptop Review
Asus TUF series remains one of the best value gaming laptops. However, the value gap between TUF and ROG Strix G15/17 is very small.
In fact, some users may feel ROG Strix 15 offers better value than TUF A15 because Strix 15 has a better screen, CPU, and better GPU wattage. The build quality is better too.
Illegear Gaming Laptop Review
Illegear is my previous pick for the best high-end gaming laptop. To be honest, I have personally bought a laptop from them and the experience isn't the best. 
Three main issues I have with illegear are:
Long delivery lead time (delay)
Almost always on promotion (inconsistent discount)
Questionable laptop quality (from TongFang/Clevo)
Most of their laptop specifications on paper are amazing and the customer service is quite responsive too.
I purchased my illegear laptop more than 4 years back. The sales representative informed me that I will be able to get my laptop in about 2 to 3 weeks.
And yet, I have to wait for more than 2 months to receive the laptop. And they never update on shipment delays unless you ask. 
Well, I know 2 month lead time is quite normal nowadays due to Covid19 and chip shortage. But it is over the board as my case happened 4 years ago when there was no Covid19.
To add insult to injury, during the 2 months wait time, illegear had another big promotion which made early buyers like me looks dumb. I got locked in for paying at a higher price and received it almost the same period with the latest batch of buyers.
When I made my purchase, the sales staff even assured me that this is the cheapest price they will ever be offered. Ironically, another better promotion was being offered after I bought mine.
I know brands like Dell and Lenovo also always have promotions too. But at least it is a bit consistent and predictable. Big discounts are only on certain big sales days.
My laptop also runs into numerous hardware issues after the first year. Although it is still under warranty, it is so inconvenient having to keep going back for repairs.
And the most important thing is, illegear no longer offers an awesome price to performance ratio as it used to be. Acer Predator Helios, Asus ROG Strix, Dell G15, Lenovo Legion are priced very competitively now.
In short, I no longer recommend Illegear gaming laptops. All the above is just my personal one-time experience and it's been quite long ago. Others may have good experiences with them.
---
Gaming Laptop FAQ
Should I buy a gaming laptop or ultrabook?
Before we start, let's  go through this simple flow chart to help you decide what really fits your needs


Laptops are meant for working or in this case gaming on mobile. If your usual working style is quite stationary, you should always get a gaming pc instead of a gaming laptop.
I also don't recommend anyone with a limited budget to get a gaming laptop. Gaming laptop needs a dedicated GPU to enjoy a smooth gaming experience and good quality gaming graphics. 
Dedicated GPU increases the cost of a laptop significantly. You can't really find many good gaming laptops priced below RM4,000.
How to pick a gaming laptop?
Primary criteria:
Performance- GPU and CPU are the top three features I prioritize. In my opinion, GPU is even more important than CPU in a gaming laptop,
Price – The laptop should be reasonably priced
Display- The laptop screen must be at least 1080p. For gaming, a refresh rate of 120Hz or higher is preferred. Having a 2K resolution or above is a big plus.  
Secondary criteria:
Portability- Portability is still somewhat important. After all, this is still a laptop. A laptop should not be too heavy or bulky. 3kg+ laptops should be avoided at all costs. And make sure there are sufficient I/O ports for your usage.
Speaker- Speakers should be adequately loud and not distorted for basic media consumption.
Warranty- 24-month warranty is the basic requirement when you pay so much on a laptop. A longer warranty period is better for the consumer.
Non-essential criteria:
Battery Life- Gaming with a dedicated GPU consumes a lot of battery power. A laptop gamer should bring along the charging adapter.
Gamer aesthetic//RGB- I don't mind the lack of RGB on a laptop as long as I can play my games at ultra-high settings without lags.
What is TDP?
TDP stands for Thermal Design Power, measuring in Watts. CPU and GPU that uses higher TDP draws more power and gives better performance. Consequently, it will become hotter and need a better cooling mechanism.  
TDP in Nvidia RTX series becomes very critical, especially on a laptop. It is often that RTX graphics card on laptop is being bottlenecked by the allowable TDP in order to protect the laptop from overheating.
What is Max Q on Nvidia's graphics card?
Max Q version Nvidia graphics cards are mainly meant for laptops. The performance is clocked down in order to achieve an optimal balance between thermal performance and processing power.