Online learning and meeting have become the new norm. Tablet is hands down the best device for such semi-formal activities. Laptops are too bulky and smartphone screens are just too small.
And for many people, tablet probably is their best "nanny" that keep the kids behaved when they're busy with work or driving. Well, a tablet may not be the best way for child education. But it cannot be denied that it is an efficient way when it is being utilized properly and responsibly.
So, you are looking for the best tablet to buy in Malaysia? The short answer is, get an iPad !
If you want to explore other option than Apple iPad. Here we are to help you to pick some good tablets.
The 5 best tablets in Malaysia:
Best Tablet for Everyday Use and Student
Apple iPad 7th Gen was released at the end of 2019. It may be a bit outdated but does not affect that it is still a very capable and affordable tablet.
✔ Big display 10.2″
✔ Great Apple hardware and software integration
✔ Support smart connector
✔ Support Apple Pencil
✔ USB-C charging port
✖ Old A10 fusion chip
✖ Base model has only 32GB storage
After we review most of the tablets available in Malaysia, we decided that the 7th generation iPad is the best value for money tablet at the moment. It is the ideal tablet for most Malaysians. The smart connector which enables keyboard connection and support for Apple Pencil completes the puzzle for iPad to be a proper working device. Users no longer need to spend big bucks for iPad pro to get the Apple Pencil function.
The iPad display is a good solid 10.2" screen that is vibrant and bright (500nits). It has thick bezel all round which looks outdated in today's standard. But believe me, it will not affect much on your experience with the tablet. Except that you're using it mainly for professional drawing, then you may need a real big screen estate.
As mentioned, the smart connector makes your transition from tablet form to laptop-ish form seamless and effortless. It is such an enjoyable pleasure to work with it. And the support for Apple Pencil makes it ideal for student who wants to use it for note-taking and brainstorming session.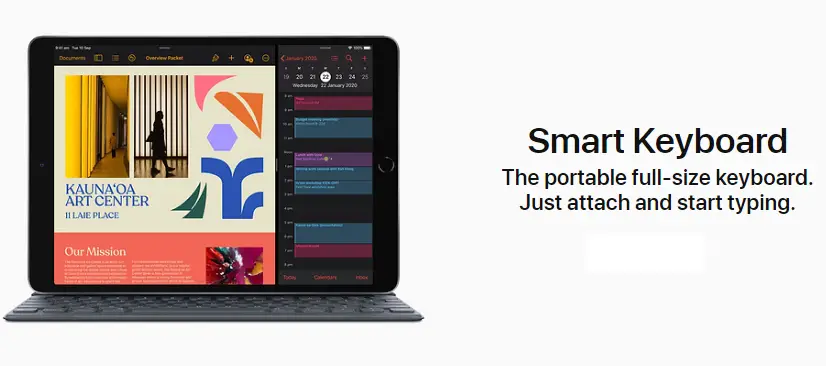 This iPad uses A10 fusion chip which is old and was first used on iPhone 7. Although the chip is old, it still runs 90% of the apps really well thanks to the well-optimized iPad OS. Most of the apps are really fine-tuned for the device. On the other hand, computing-intensive apps like video editing or new games with high-end graphics may not be the smoothest experience.
Its battery life is good for 10-12 hours continuous usage if you're doing the usual web surfing and watching videos. In fact, the iPad could last a good 3 days with intermittent use. Just to be reminded that the iPad takes about 4 -5hours for a full charge cycle by using the default charger. So, using a fast-charge 18W charge will help.
The iPad comes with a 8MP rear camera and 1.2MP front camera. Personally, I think it's fine because who seriously take photo with iPad? The 1.2MP front camera is a slight let down because the video call quality will be grainy.
Overall, iPad 7th gen 2019 is an excellent tablet. It is a piece of great software and hardware. It is powerful, smooth, great battery life, quick connect keyboard support, Apple Pencil support as well as one-year official Apple warranty.
No tablets in the market can beat this complete package.
Best Tablet for Professionals in Malaysia
iPad Pro 12.9″ is the best tablet for serious works. It is a powerful device that comparable to MacBook Pro.
✔ Powerful A12Z Bionic
✔ Gorgeous display
✔ Powerful camera and Lidar sensor
✖ Expensive. Really expensive
iPad Pro is the best tablet available for professionals, with amazing raw power, good battery life, better camera and a better screen. We recommend getting iPad Pro only if you're using it to make money. Otherwise, it is just overkill for daily normal usage. And way too expensive to own one.
iPad Pro display is Liquid Retina and is bright, colourful and is among the best screens in the market. Utilizing ProMotion technology, the refresh rate will be automatically adjusted up to 120Hz.
The new A12Z Bionic chip with 8-core CPU and 8-core GPU makes this a fast and powerful tablet. It is nearly as powerful as a Macbook but lighter and more convenient to carry than a Macbook.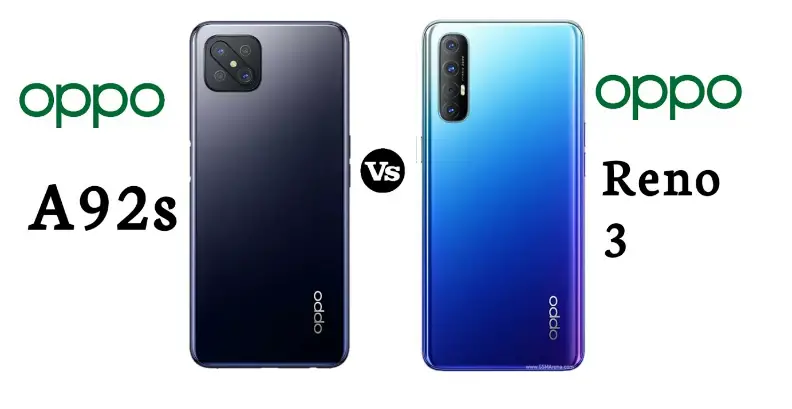 This iPad Pro spots a new dual-camera system with an ultra-wide lens and a LiDAR scanner. LiDAR scanner (time-of-flight sensor) calculates the time to reach an object and reflect back. This helps developers build improved and better-augmented reality Apps.
It supports the 2nd generation Apple Pencil, you'll be able to take notes, draw and mark up documents. You can magnetically attach it to the top of the tablet and it automatically charges. And also has a compatible Magic Keyboard accessories which make it works like a laptop. However, the Magic Keyboard Malaysia price start from RM1349 to RM1549.
Its battery life is slightly poorer than the iPad, only as long as 10 hours. It is no surprise given that the chips are much more powerful and will demand more raw power to run it.
iPad Pro comes with a 1 year local warranty. It is ideal companion for the creative professionals.
Best Android Tablet in Malaysia
Samsung Galaxy Tab S6 is beautifully crafted and a great Android device. It is the best Android tablet alternative to iPad Pro.
✔ 10.5″ Super AMOLED Display
✔ Snapdragon 855
✔ Comes with S-Pen
✔ Great battery life, 11 Hours
✖ Android ecosystem not optimized for tablet.
The Samsung Galaxy Tab S6 is a truly accomplished and complete Android tablet. It is great for media consumption and fine for productive activity. Samsung tablet is the only Android tablet which can rival iPad series.
Being positioned to compete with iPad Pro, it is relatively cheaper than the iPad Pro. Not only does it packs a ton of powerful features, it even comes with an S-Pen stylus with no extra charges. Apple Pencil 2nd gen alone already cost RM500+. The S Pen can be sticked onto a magnetized area below the camera
And the Galaxy Tab S6 keyboard only cost RM600++, twice as cheap as iPad keyboard.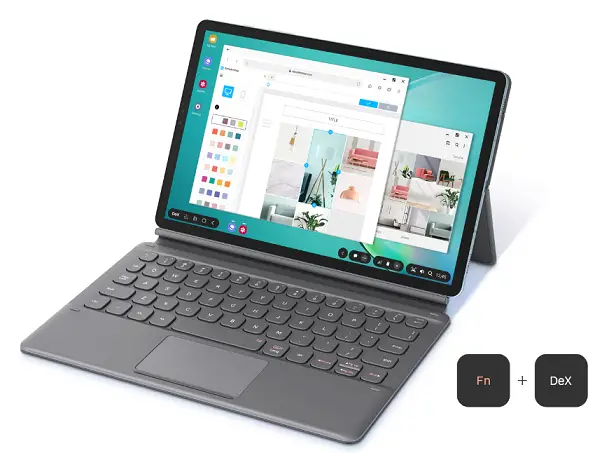 Everyone knows Samsung has the best screen technology in the market. And Galaxy Tab S6 has a noteworthy 10.5" Super AMOLED display with a 1600 x 2560 resolution. The display has a deep contrast with HDR10+ certification and also has deep, inky blacks. However, it does not have the responsive 120Hz variable refresh rate which Apple's tablet has.
Galaxy Tab S6 performance is top of the line with Snapdragon 855 chips and 6GB RAM memory. It is the first Samsung tablet to have a multi-camera setup, a 13MP f/2.0 main sensor with a 5-MP f/2.2 ultra-wide back-up. It also has a 8MP camera at the front, which gives great quality for video calls.
This tablet has a big 7040mAH battery. Its battery life is predicted to be good for 12 hours of usage, which is impressive. And it supports fast charging!
The biggest downside with Samsung Tab is actually the Android ecosystem. Samsung's Android version update tends to be much slower than the official Android update. And most app developers don't put much effort to optimize their app experience on Android tablet.
There are rumours that Galaxy Tab S7 is coming in August 2020. Meanwhile, Galaxy Tab S6 is still the best Android tablet to buy in Malaysia.
Best Android Tablet for Works
Huawei Matepad Pro tablet is the cheapest among Huawei, Samsung and Apple professional tablet range.
✔ 8GB RAM and 256GB ROM
✔ Punch hole display on tablet
✔ Full accessories less than RM3,000
✔ Harman Kardon stereo speaker
✖ No Google store
✖ LCD display
The Huawei MatePad Pro is Huawei's step to build up a strong Huawei's product ecosystem similar to Huawei's one. It is a very well-built tablet meant for the Huawei fanboys/fangirls.
The Huawei MatePad Pro has a 10.8" LCD display. Despite it is not OLED nor comes with 90Hz refresh rate, itis still a great display with a slim bezel and only a punch-hole for the camera. Its image is bright and sharp, due to the high 2560 x 1600 resolution. The M Pencil and Keyboard accessories MatePad pro a great tablet for serious works.
This tablet is powered by the Kirin 990 chipset with 8GB RAM (a 6GB model is also available). There are 4 Harman Kardon speakers placed at the top and bottom of the device that provides the best experience for watching movies on it.
One notable feature with Huawei MatePad is the Huawei Share Multi-screen collaboration which will merge another Huawei device screen onto the MatePad. It enables users to work only on a single device and no need to shift between devices to chat and work.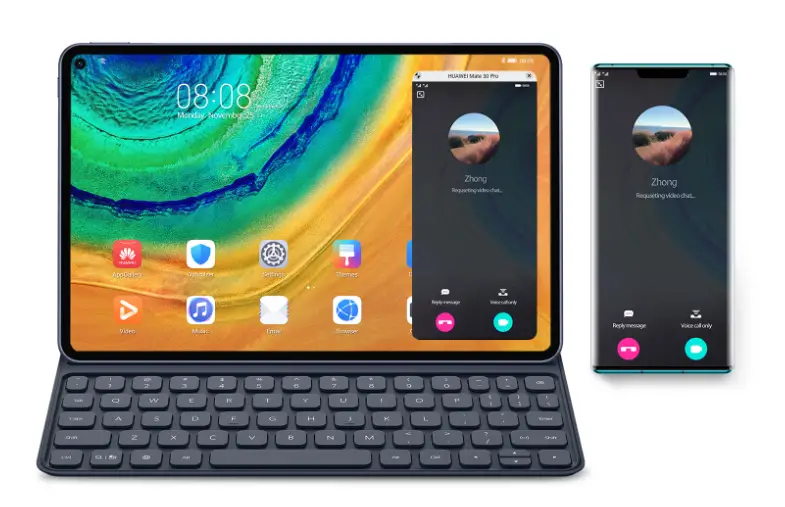 A big downside with MatePad Pro is the absence of Google services. Huawei makes up for this by introducing the App Gallery but it still far behind Google Play and Google App store. The apps that use its stylus are sorely lacking. So, if you're looking for a creative tablet, this may not be the right one for you.
Huawei MatePad Pro is a solid tablet that becomes a victim of China-U.S trade wars. Let's hope U.S will lift the Huawei Ban soon.
 Best Budget Tablet for Kids (under RM1000)
Samsung Tab A 8.0 is the best tablet under RM1000.
✔ Compact size, 8 inches display
✔ WiFi and LTE
✔ S Pen
✖ Lacking performance, sometimes lagging

Samsung Galaxy Tab A 8.0 is our best budget tablet for Malaysians. It is cheaper than the iPad and Galaxy Tab 6 lite yet it is packed with a reasonably good screen and acceptable performance.
Well, we struggle to find a good tablet under RM1000 or RM500. At a time like this, we understand that most just want to get an affordable tablet for their kids for school or assignment. However, we find that it is not worth to invest in some subpar tablet. And finally, we shortlisted Huawei MatePad T and Samsung Tab A 8″.
Samsung Tab A 8.0 is better than Huawei MatePad T because it comes with S-Pen and most importantly it has Google Service which is so much more convenient for average users.
this tab comes with an 8″ LCD screen of 1280×800 pixels. However, there is no fingerprint scanner and is not water-resistant. The 32GB storage is too little and you can add in with a microSD card.
However, its1.6Ghz Octa-core chips and 3GB RAM is lacking, causing the occasional lags. It could be a good thing for parents who want to buy it for kids or educational purpose. It discourages the kids from using it for gaming. Despite its lacklustre performance, it is good for normal usages like watching video and web surfing.
The 8MP rear camera and 5MP front camera is nothing spectacular. It has a 4200mAh battery capacity.
A big plus point for Tab A 8.0 is the built-in S-Pen. It is great for kids to practise drawing and taking notes.
Galaxy Tab A 8.0 with S-Pen is the best cheap tablet that has medium performance but great for daily usage. It comes with 1 year local warranty.
Competitions
Telcast Tablet review –
Not recommended
Telcast has an official store on Lazada. On paper, the specification of the tablets is great and usually cheaper than big brands. However, you can see that there are various complaints on Telcast tablet mostly on quality control and durability issues. And the biggest problem with Telcast tablet is its warranty claim. I bet it would be a hassle to claim warranty unless someone prove me otherwise.
Beneve (Kids) Tablet review –
Not recommended
There is nothing impressive with Beneve Tablets, subpar specifications, short 3 months warranty period, and outdated Android 7.0 system. For all the Malaysian parents out there, top up a bit more and get a proper tablet from reputable brands. And put on a thick casing if it is meant for kids.
Lenovo and Asus Tablet-
Not recommended
Lenovo and Asus have long tried to get a slice of the pie of smartphone and tablet market. Without price advantages like Xiaomi or Oppo phone, the battle is always hard for them. They can't really put up good value for money smartphone nor tablet. Since they don't have the market share, they also tend to give up on updating to older devices system because it costs time and money to maintain the Android system.
As I have always emphasized, software and hardware integration for smartphone is important. You're not only buying into a hardware, the software (in this case the operating system) plays a huge role in delivering a complete user experience.
Last Words
At this point, there are really not many choices for tablet. iPad is the best tablet choice for most Malaysians. And we expect Apple iPad to continue to rules the tablet market. Samsung is a formidable competitor to Apple if they can further lower their price. And Huawei will put up a good fight if they have Google services.
Lastly, please support my site by sharing this article with your friends and family. Your encouragement will keep me moving forward. Thanks