Can't decide which laptop brand is best for you among so many in Malaysia? Let me give you a brief introduction to all the popular laptop brands available in Malaysia.
Knowing the brand identity and the target segment of each laptop brand can help you make a better choice.
Before that, I will need your to ask yourself: Do you really need a laptop?
If you are mostly working at home, you should probably just purchase a desktop PC, since you can get a more powerful PC for the same price as a laptop.
The best laptop brands in Malaysia
Okay, if you're sure you need a laptop, that's awesome! Here are all the top laptop brands in Malaysia (in no particular order).
I did not include many brands from the list above because they don't have an active presence in the local laptop market, such as Samsung, LG, Toshiba, Sony, and more.
Now, let's further analyze each brand and its respective strengths. Check out a quick overview below.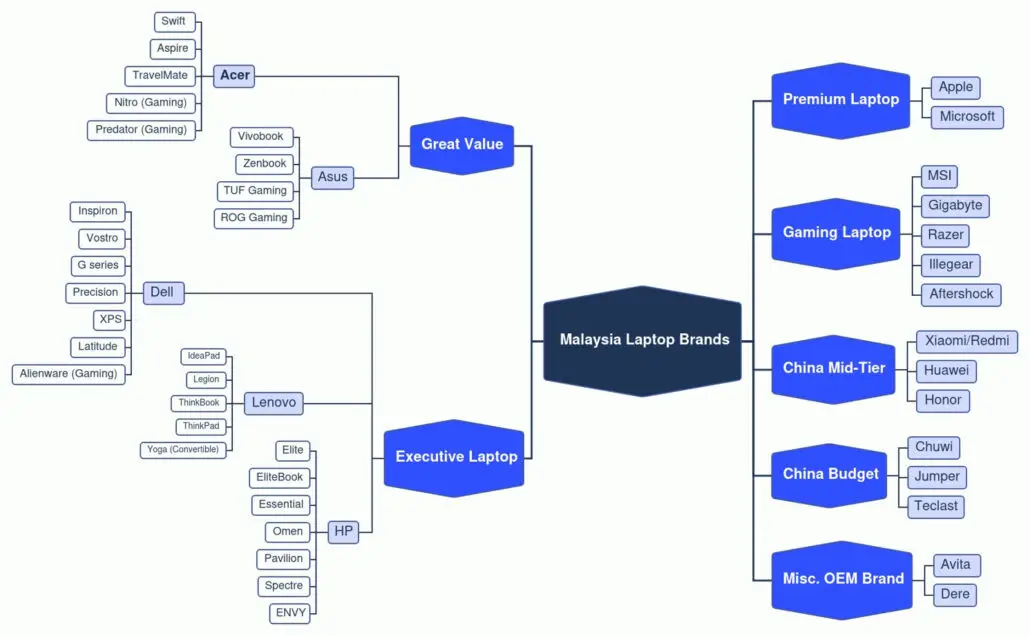 I have divided the laptop brands into seven major groups, as below:
Great value brands – Acer, Asus
Executive laptop brands – Dell, Lenovo, HP
Premium laptop brands – Apple, Microsoft
Gaming laptop brands – Razer, MSI, Gigabyte, Illegear, Level 51(Aftershock)
China mid-tier laptop brands – Xiaomi, Huawei, Honor
China budget laptop brands – Chuwi, Jumper, Teclast
Misc. OEM laptop brands – Avita, Dere
If you're looking for a laptop with the best price-performance ratio, then you should check out laptop brands belonging to great value, China mid-tier and China budget brands.
If you want a laptop that has executive looks and is mainly for business use, then check out the executive and premium laptop brands.
For gamers, then you should check out the gaming laptop brands.
And lastly, I would advise you to stay away from the Misc. OEM laptop brands which don't have any track records.
---
1. Acer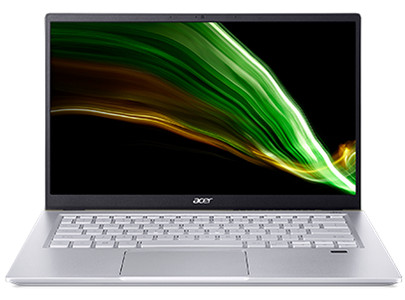 Laptops from Acer are aimed at budget-conscious consumers. Regardless of the price range, their laptops usually have the better specification and chips in comparison to their competitors
To achieve such a low price, they often sacrifice quality and opt for affordable build material like plastic. Their design is often plain, dull and less exciting.
Aspire, Swift, Nitro, and Predator are some of their best-selling series. Acer Predator Helios is often considered one of the best value gaming laptops.
Best deal on Lazada Best deal on Shopee
2. Asus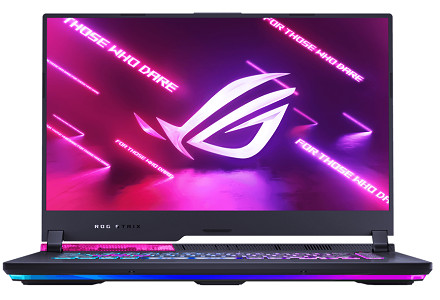 Asus is another laptop brand that offers affordable laptops with great performance. The main difference between Acer and Asus is that Asus does offer a wider range of models including high-end laptops and premium gaming laptops.
In terms of design, I believe Asus has an edge over Acer, especially with its high-end model.
Among the notable series are Vivobook, Zenbook, TUF Gaming and ROG. ROG is loved by many gamers. It is known for its reliability, performance, expensive price tag, and RGB.
Best deal on Lazada Best deal on Shopee
3. Lenovo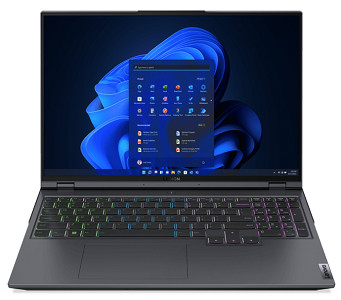 The Lenovo brand is a Chinese laptop brand. Since they took over ThinkPad from IBM, it has grown from strength to strength.
These few years, Lenovo has made a great effort to penetrate the affordable laptop market with its IdeaPad and Legion. These two models are often being recommended on various review sites and YouTube.
Lenovo laptops are great for business needs as their designs are usually serious and formal. Plus, it is also more affordable than Dell and HP. And Lenovo laptops are the only laptops that still have the unique TrackPoint/pointing stick.
And the best part, Lenovo Malaysia offers special student discounts for all students studying in local universities and colleges.
Best deal on Lazada Best deal on Shopee
4. Dell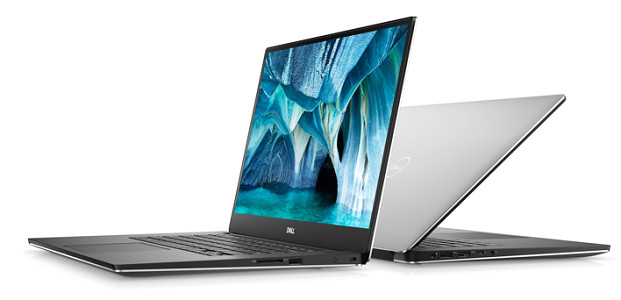 Dell is one of the most popular consumer PC brands. Dell Latitude and Inspiron are some of the best executive laptops available in the market. 
However, Dell laptops' specifications are often poorer than those of Lenovo, Acer, and Asus at the same price point.
Dell XPS laptops are often regarded as the best windows laptop. And it is also considered as one of only a few Windows laptops which can compete with the Apple Macbook.
Dell gaming laptops include the G series and Alienware. Many gamers have always considered Alienware to be the dream gaming rig.
Dell has a Student Purchase Program for Malaysian students too. If you are a student, make sure to check it out.
Best deal on Lazada Best deal on Shopee
5. HP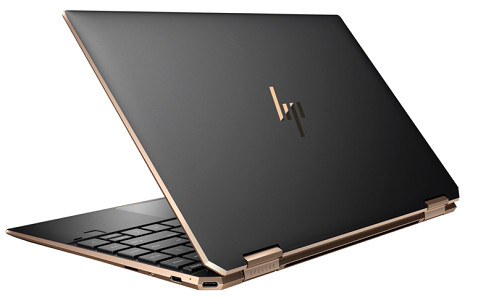 In Malaysia, HP laptops are less popular, but HP is among the largest PC vendors with a long history and track record. 
HP has laptop lineups like Spectre, Envy, Pavilion, Elitebook, Probook and Zbook. Gaming lineups are Omen and Victus.
HP laptops are best for their higher-end models like Envy and Spectre. They sport sleek and class design. And it is also solidly built.
If you are a student, you can check out the HP student store for discount bundles and student deals.
Best deal on Lazada Best deal on Shopee
6. Apple

For the longest time, Apple Macbook has been the preferred laptop for graphic designers and creative personnel. 
Because of its high price, the Apple Macbook is often out of reach for many Malaysians.
And before the M1 processor, the Macbook Air that is somewhat affordable was just too weak in performance and too expensive in comparison to Windows laptops.
But the M1 processor has changed everything. 
Today, I would say the Apple Macbook Air M1 is the best laptop for students because it is well-built, reliable, and smooth as butter.
Apple has one of the most generous student discounts among many laptop brands. It even gives free AirPods for purchase of Mac or iPad for students.
The only disadvantage for the MacBook is it is less ideal for gamers. Many games will not run as smoothly on MacOS and some even have compatibility issues.
Best deal on Lazada Best deal on Shopee
7. Microsoft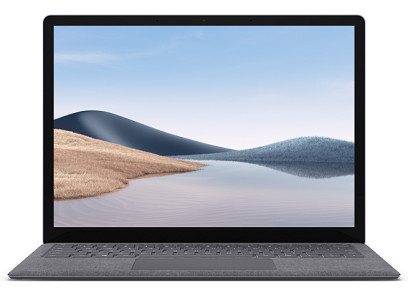 Microsoft has started to offer more laptop models in the last few years. Microsoft Surface Laptop, Surface Pro offers minimalist design, impressive quality and superior performance which match Apple MacBook.
But, you will need to pay a premium price for it.
Microsoft Surface Laptop has a touchscreen which is great for creators and business users. This would be the ultimate business laptop you can buy in Malaysia.
Best deal on Lazada Best deal on Shopee
8. Razer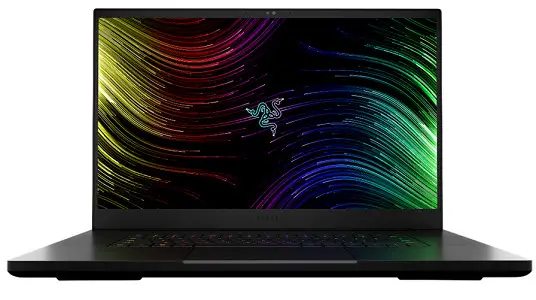 Razer has been leading the gaming peripheral market for many years. 
And the Razer Blade is often selected as the gaming laptop as it can pack awesome performance in a compact package.
This gaming laptop has an excellent build quality, a large trackpad, and an immersive 4K OLED screen.
Razer laptops are really expensive though.
Best deal on Lazada Best deal on Shopee
9. MSI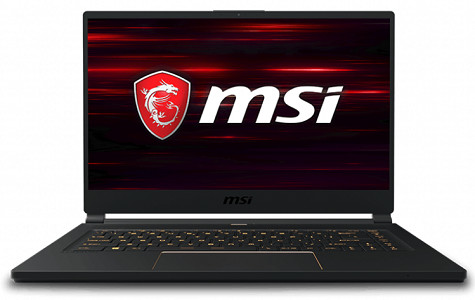 MSI stands for Micro-Star International, is a Taiwan brand. Their strength is in gaming gears like gaming laptops, gaming monitors, graphics cards and motherboards.
Its gaming laptop series include Titan, Stealth, Raider, Vector and more. It even wins the People's Choice Award on PCMag.com with the highest overall satisfaction score.
Choosing an MSI gaming laptop can be difficult because of its large variety of choices. There are selected few models which have a better price-performance ratio. 
So, you will have to compare each of them carefully before purchasing an MSI gaming laptop.
Best deal on Lazada Best deal on Shopee
10. Gigabyte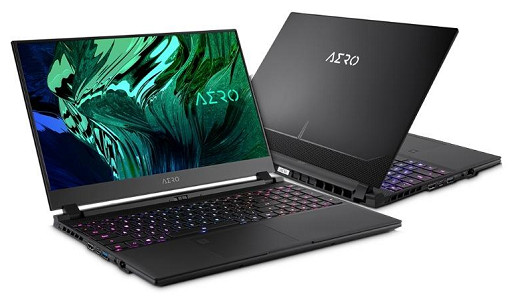 Gigabyte AORUS and AERO are some of the best slim gaming laptops in the market. For gamers who want something thin, powerful and different from others, Gigabyte is a great choice.
Best deal on Lazada Best deal on Shopee
11. Illegear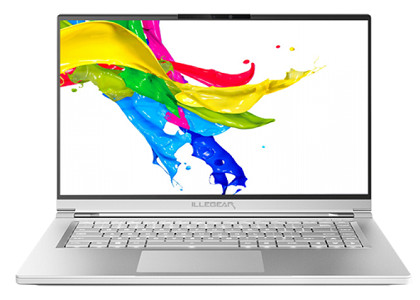 Illegear is a Malaysia home-grown custom PC and laptop vendor. Their gaming laptops used to offer very good value for money. Nowadays, the price advantage between them and established brands like Asus and Acer is not that big anymore.
The laptops are either using chassis from TongFang or Clevo, which is acceptable but not top-notch quality. 
The good thing is the customer support is very responsive and approachable. Any issues occurred you can immediately hit them up and receive a response fairly quickly.
Best deal on Lazada Best deal on Shopee
12. Level 51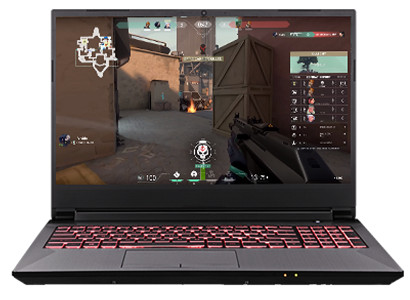 Level 51 is the subsidiary of Aftershock Singapore that targets the Malaysian market. Level 51 laptops are similar to Illegear's one. They are using laptop chassis from either TongFang or Clevo.
Most of the time, Level51 laptops will be slightly more expensive than Illegear though.
They are very well-established and it has many loyal fans who love their decent pricing and great customer support
Best deal on Lazada Best deal on Shopee
13. Honor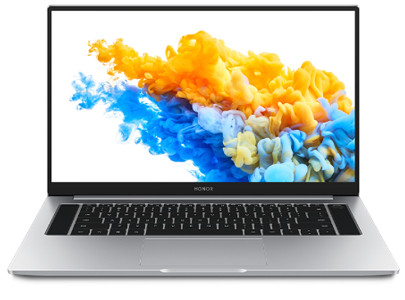 Honor is the affordable sub-brand of Huawei. Honor Magicbook is practically a clone of Huawei Matebook. 
Just make sure to compare the price and specification of both laptop brands, and get the one with a better deal at the time. Because both of the laptops have negligible differences.
Best deal on Lazada Best deal on Shopee
14. Huawei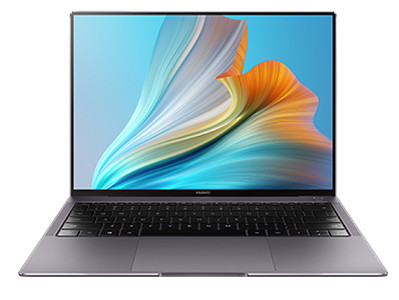 Huawei Matebook has been the talk of the town for the last few years due to its aggressive marketing campaign and the success of Huawei smartphones.
Huawei laptops are a great match for Huawei smartphone users. Other than that, it doesn't have many advantages compared to Asus, Acer and Lenovo.
Best deal on Lazada Best deal on Shopee
15. Xiaomi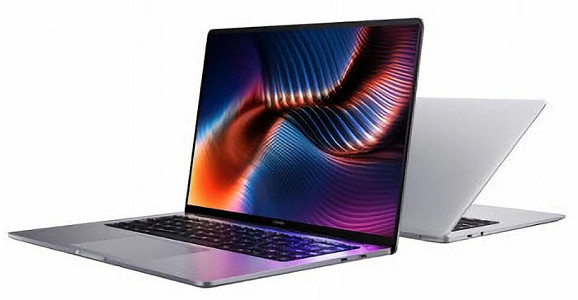 Xiaomi is the first big China brand that has broken into the gaming laptop market and shows huge success.
Unfortunately, Xiaomi never officially sells its laptop in Malaysia. You can only get them from third-party sellers.
Even though Xiaomi laptops are likely to give you the best bang for your buck, you will need to deal with tedious or no warranty claims at all. So, it is not recommended unless you are ready to take the risk.
Best deal on Lazada Best deal on Shopee
16. Chuwi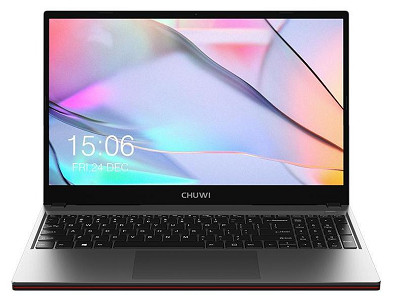 In my opinion, Chuwi is the best budget China laptop brand. If you plan to get a China laptop due to a limited budget, I highly recommend checking out Chuwi first.
Some local Chuwi vendors give local seller warranty which makes this the best option out of every other China laptop brand in Malaysia.
Best deal on Lazada Best deal on Shopee
17. Jumper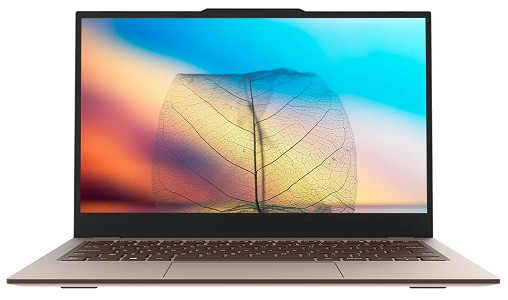 Jumper Tech is another budget China laptop brand. But its overall build quality is usually slightly poorer than Chuwi. 
Best deal on Lazada Best deal on Shopee
18. Teclast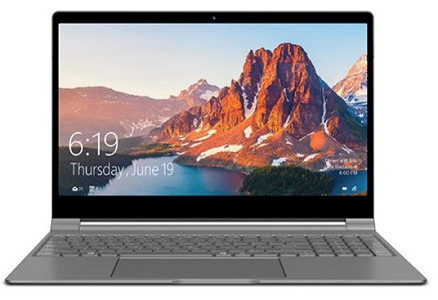 Teclast is a China brand that focuses on affordable tablets and laptops. But it seems to have questionable quality control on its product. Some customers claim their laptop/tablet is spoiled after only using them for a short period.
Best deal on Lazada Best deal on Shopee
19. Avita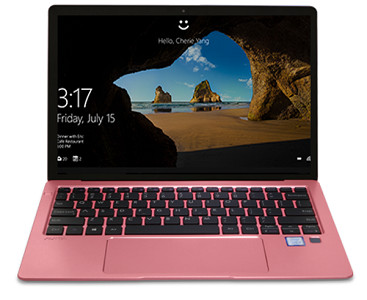 Avita is a tech brand owned by Hong Kong company, Nextstgo. A quick check on its Avita Pura, Avita Liber and Avita Essential shows that they are not a good buy.
Although the laptops are cheap, the specifications are very poor too. Tech support and customer support will be a problem too as there's no local official service centre.
I would not recommend buying an Avita laptop.
Best deal on Lazada Best deal on Shopee
20. Dere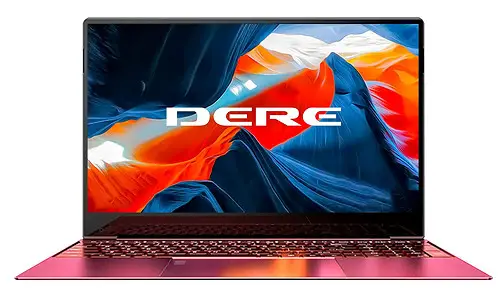 Dere laptops are quite popular these days, especially on Shopee. It is a consumer electronics brand from China. The laptops are very similar to Avita but Dere has a local service centre in Malaysia.
Still, I would not recommend buying Dere laptops. If you want the best bargain, you can go for Chuwi. If you want a budget laptop with a local warranty, you can go for Asus or Acer. 
So, there's no obvious advantage to buying Dere laptops unless you really like their design.
Best deal on Lazada Best deal on Shopee
Conclusion
Each laptop brand has its own pros and cons. There's no need to overemphasize laptop specification, pick one that fit your needs and bills. 
If you're still feeling clueless, explore further as below: