Don't you wish to make more money but not sacrifice the time with your family? Today, there are more opportunities than ever for anyone to get a work from home job to supplement your monthly salary. #WFH is the definitely new norm.
But there is one big misconception!
Many confuse with "work from home job" and "make money online". In fact, most articles about work from home jobs that you found online get it wrong too. Work from home job is just a small subset of make money online while making money online cover a wider range of scope and works.
Definition from Oxford Languages quoted as below:
Job is a paid position of regular employment, a task or piece of work, especially one that is paid.
Based on the definition, a work from home job should be one which you complete work and get paid without fail.
Therefore, in this article, we will rule out online side hustle like blogging, eCommerce, YouTuber, day trading stocks, game live streaming, selling stock photos and many more. Because those activities do not guarantee payment but more similar to running a side business.
I do aware that there are many scammy posts on Facebook that tells you to earn money with typing, packaging, or even folding paper stars at home. Don't ever fell victim to those scams and lies.
Here are our top 9 real work from home jobs in Malaysia.
What are the best work from home jobs in Malaysia?
The best work from home online job must possess growth potential in terms of pay and enhance personal skillset at the same time. Dead-end jobs like data entry and online surveys are not worth it, especially for Malaysians.
Vendors usually offer a very low rate for Asian's survey and trap you with a high cash-out limit. You end up doing free service for them.
Thus, I have rated and rank the best part time work at home job using scale as blow:
😰 is easiest , 😰 😰 😰 😰 😰 is hardest
🤑 earn the least , 🤑 🤑 🤑 🤑 🤑 earn the most
1. Freelance writer
Difficulty level– 😰 😰
It is not rocket science. Everyone can write even if you're 12 years old. 

Earning potential – 🤑 🤑 🤑 🤑 🤑
There are immense growth opportunities for content writers, one can become editor, content lead or even set up their own content marketing agency.

Expected starting monthly income – RM500 to RM7,000
A freelance writer is a very lucrative job which many may not aware of. Hear me out my reasons.
Let's be honest. Internet was initially only made up of text and photo. Video content is slowly becoming a larger part of the internet in these last few years.
Video content is all the rage right now. But there's no way the internet is only made up of long-form videos or bite-sized videos.
My point is no matter when and how written content will always to be in demand.
The first step to becoming a freelance writer is signing up for Fiverr, Upwork, PeoplePerHour or the less well-known Workana.
You could have seen these few names before but wondering how could one can make a living if you're making only 5 USD per task. 
The key here is to become a niche expert. For example, you can specialize in health and wellness article, landing page content, or advertisement copy. One can only command a higher price when he/she builds enough reputation in your niche. 
Let's check out the example below, a Malaysian ghostwriter who make over 40k USD (RM 200k+) on Upwork. Not shabby at all, right?

Many made mistake by start posting their service without having a portfolio. You definitely cannot be lazy on this one.
Preparation is everything. Clients always prefer to deal with an experienced writer with lots of references.
You need a good portfolio to stand out.
Let's check out one example below from the veteran freelancer I found on Workana.com. It has a very detailed portfolio of every type of job she has done and all the published links for potential clients to check.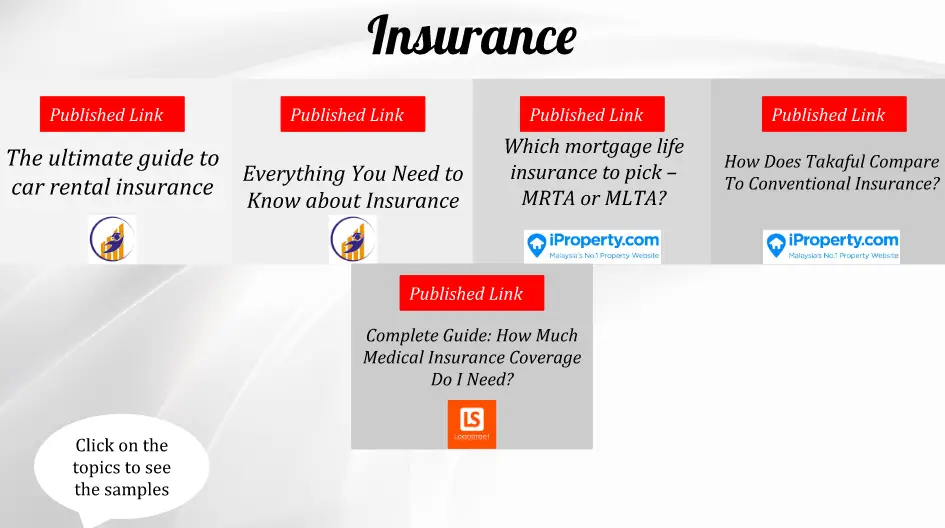 When you're starting out, you can choose to become a contributor for other blog or columnist for the local newspaper. 
Many freelance writers fail because they never put in their heart and soul in their craft. I personally encountered many writers who simply copy-paste other's article then mash it up and call it a day. 
Do you think you will make any serious money that way? I bet not.
A freelance writer is actually a high paying job if done right. High quality copywriting gives tons of value and savvy marketer are more than willing to pay good price for it.
2. Website builder/WordPress developer
Difficulty level – 😰 😰 😰 😰
It may look simple but the execution takes patience and technical knowledge. Plus, the competition in the online marketplace is very fierce for building website.

Earning potential – 🤑 🤑 🤑 🤑 🤑
Expert WordPress developer can charge a hefty premium especially if they can optimize WordPress for style, speed & security. 
And there are tons of add-on service can be provided to your client. e.g. monthly website maintenance, content writing, digital marketing service and so on. 

Expected starting monthly income – RM1,000 to RM10,000 with possible recurring monthly income
Everyone is moving their business online after COVID19. Now is the golden moment to get a few clients and earn some good money. Building a website can net you between RM2,000 to RM8,000 per job.
Wait a minute, isn't that building website needs coding expertise? The answer is Yes and No.
It used to be painfully hard to build a website from scratch if you have no programming knowledge. 
Things have changed and improved rapidly over the years. There are many easy ways to build a website now especially with WordPress and drag-and-drop page builder like Elementor.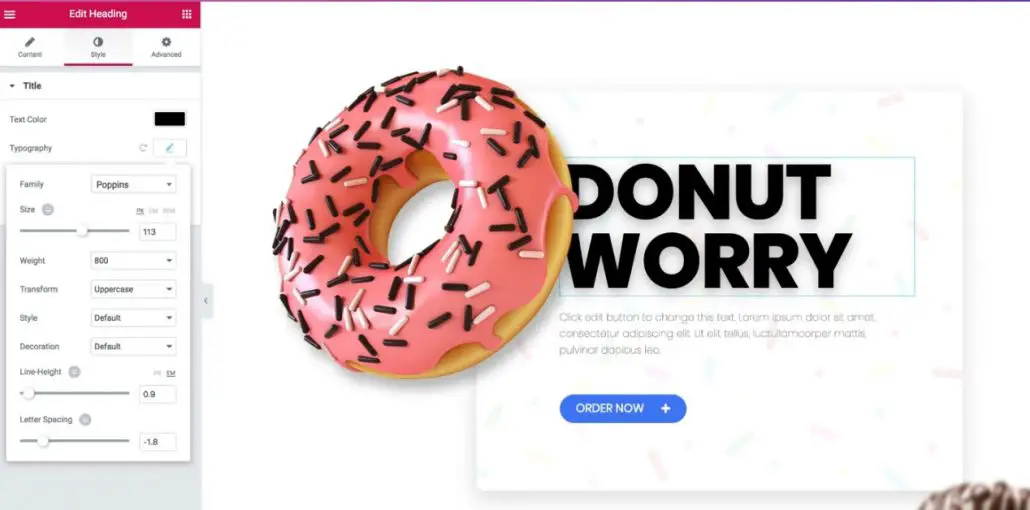 Building a website takes a bit of learning curve but it can be summed up in 5 simple steps. 
Get a good hosting and domain name> Install WordPress > Deploy a nice theme > Tweaking theme to your needs > Fill up with great content
There are tons of resources available online for you to learn how to build a WordPress website. If you need a helping hand, go join Malaysia WordPress group on Facebook to get some advice(English-language group, Chinese-language group, Malay-language group). Many Sifus are ready to tunjuk ajar. Alternatively, pay a little fee and enrol a course on Udemy. The WordPress course is properly structured and more organized.
If WordPress is too technical, you can also specialize in easier platform like Shopify, Wix and SquareSpace. Shopify developer, Wix developer or SquareSpace designer are quite in demand too.
Assuming that you are able sort out the all the technical things, you're only half way through. You still need to find your client.
I advise anyone to start with friends and family who need a website.
Do it with your free time and charge minimal to build up some confidence and portfolio.
Next, offer your website building service to small local businesses near your area. Subsequently, may ask them to leave you reviews on your website/Facebook page/Google reviews. 
Offer great services that can help to boost sales for client and slowly accumulate your client base. One day you might have big enough client base with monthly recurring fees where you can don't even bother to get new job anymore.
3. Social Media Manager
Difficulty level – 😰 
There are practically zero hurdles for becoming a social media manager. It takes lots of hard work and creative juice. 

Earning potential – 🤑 🤑 🤑
Social media management service can easily scale up because it takes little technical skills. Once you accumulated enough clients, you can easily hire and train an assistant to expand your business.

Expected starting monthly income – RM500 to RM4,000 (monthly recurring)
According to Statista.com, Malaysia social media penetration rate is as high as 81% and keep growing year over year.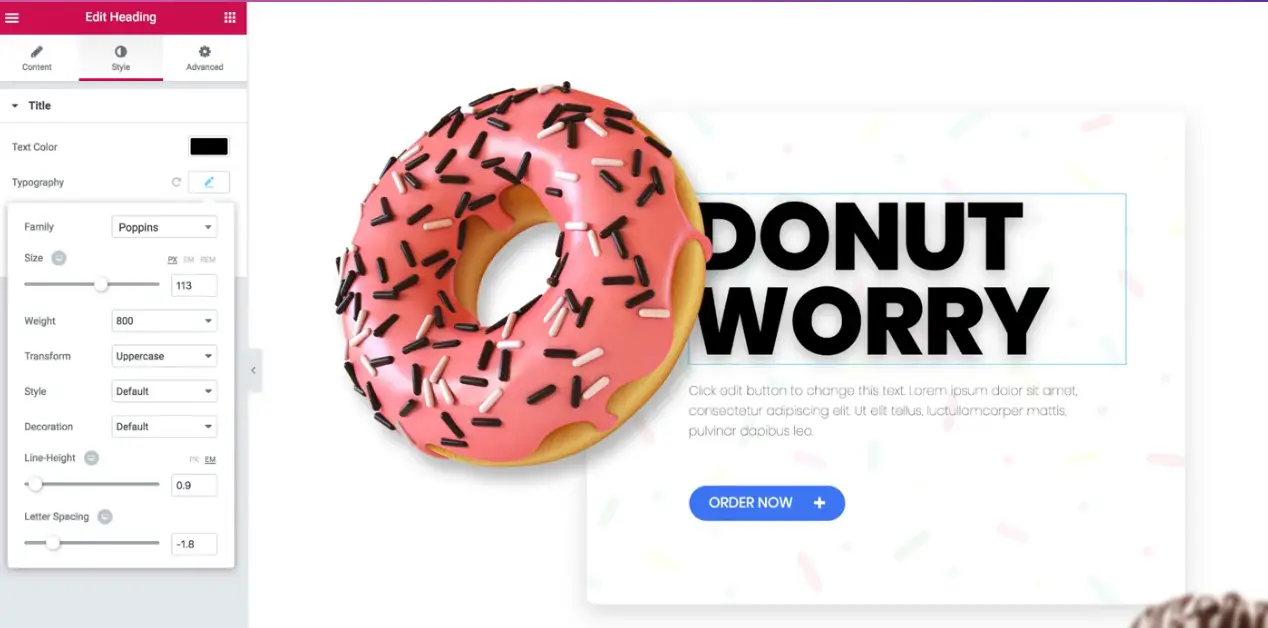 Today almost every business uses a Facebook Page but not every one of them can keep posting to their Facebook Page. Business owners tend to focus their time and energy on running the business itself.  Apart from that, businesses like restaurant, bubble tea shop, cosmetics actually can hugely benefit from daily Instagram posting too.
So, there are plenty of opportunities lying around in Malaysia's market.
A social media manager role is to helps busy business owner to do time-consuming social media posting.
You can easily design Facebook or Instagram post by using Canva free version.  To work effectively, you need to prepare as much post as possible and schedule them to update to respective social media. You can use tools like Buffer,Hootsuite or MeetEdgar.
The biggest elephant in the room. How do you find a potential client?
Personally, I think there are 3 ways you can start your social media management venture:
List your service on freelancer platform as above
Check with local or international digital marketing firm whether they want to outsource some of their jobs to you.
Approach local small businesses which have more than 1k fans/followers to see whether they want to bring their social media presences to the next level.
The key here is to actively reach out to pitch to potential client either through email, Facebook Messenger, Instagram DM or Whatsapp.
Social media management has its advantage that most clients would be tied to monthly contracts. So, as long as you get 4 to 5 client, you're home.
4. Virtual Assistant (digital marketing service)
Difficulty level – 😰 😰 😰 or 😰 😰 😰 😰😰
It is easy to implement SEO and SEM strategy but it is hard to get guaranteed results.

Earning potential – 🤑 🤑 🤑 🤑 🤑
An SEO expert can easily rake in 4 to 5 figures per month or even 6 figures for a large agency. The sky is the limit.

Expected starting monthly income – RM500 to RM6,000 (monthly recurring)
Here, I would like to emphasize that you should not just take any kind of virtual assistant job.
I highly recommend only apply virtual assistant for SEO/SEM digital marketing agency.
SEO stands for search engine optimization and SEM stands for search engine marketing (advertising). SEO and SEM are simple to learn but difficult to master. It takes a lot of real practise to really understand how things work.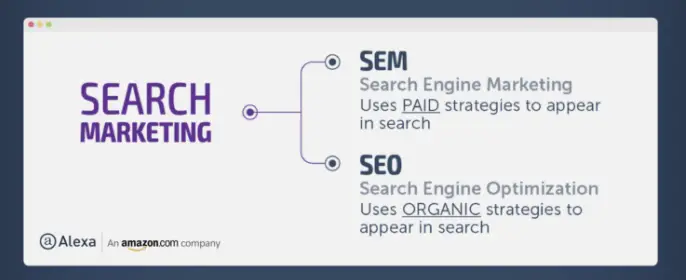 Being a virtual assistant let you learn and practise as much as you can while still earning a handsome side income.
Keep in mind that your end goal is not becoming a life-long virtual assistant. But to become a digital marketing service provider that provide SEO and SEM services.
5. Video and audio editor
Difficulty level – 😰 😰 😰 😰
Video editing is no joke. For anyone who has done it before know I mean. It takes times, technical skill and one kind soul.

Earning potential – 🤑 🤑 🤑 🤑
Altough you get stable income, you only can take on 2-3 clients at the same time. So the earning potential is somewhat limited. But many editors end up trying their luck to become a YouTuber too.

Expected starting monthly income – RM500 to RM5,000
If you're into video production, being a freelance editor can be a good choice for you to hone your skill. The rise of YouTuber increases the demand of skilful editor significantly.
Video editing is very very time consuming and I would say 90% of successful YouTuber will outsource the editing work some way, somehow. 
Just take one example, Brad and Sive who are editing video for PewDiePie. I believe the pay should be pretty generous and they get tons of exposure from PewDiePie channel. Both of them have few hundred thousands of subscribers without posting much video at all. So it is a win-win situation.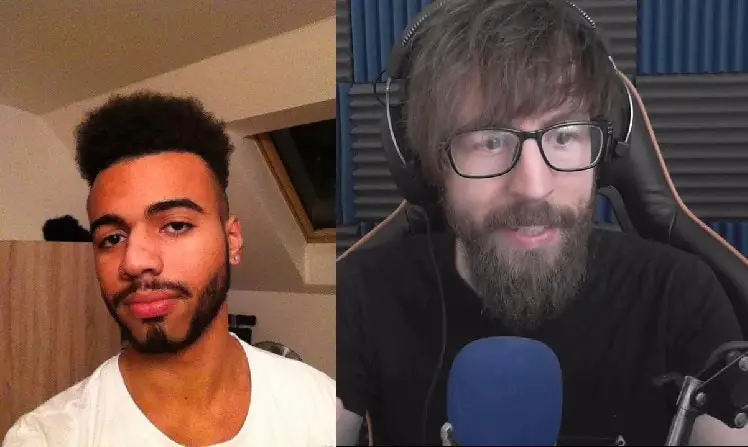 Furthermore, Instagram story and TikTok are more popular than ever. So, there are definitely new demands for short video editors to cut long-form content into bite-sized content. TikTok editor is definitely one of the rising stars in online part-time job space.
Many YouTubers would love to recycle their long-form content onto another platform. And outsourcing this work is actually a good choice for Youtubers because their existing team can continue to focus on creating long-form content.
Start off by searching popular local Youtuber on SocialBlade and offer your video editing service.
It is easier to connect with local YouTuber in comparison to reaching out to international famous Youtuber. And don't constraint yourself with editing service only. You can also provide other services like providing subtitle, translation to build a relationship with your client.
But just remember to never do any of the services for free. Any serious Youtuber will appreciate the real effort. Offering free service will invite yourself to get exploited.
6. Freelance designer
Difficulty level – 😰 😰 😰
Design job needs creativity and sensibility. If you not artistic enough, don't go down this route.

Earning potential – 🤑 🤑 🤑
Sad to say that, generally, Malaysians don't really appreciate good design. Most of the time they will only offer minimum pay for designers.

Expected starting monthly income – RM300 to RM3,000
Designer overall covers a wide range of scope. There are tons of online work you can do:
Logo design
Brand identity 
Brochure design
Banners and advertisement design
Business cards
Packaging design
UI Design
T-shirt design
The design fee is very subjective. A logo can cost as cheap as 5 USD or as much ash 5,000 USD. Aaron Draplin is one of the most inspiring and successful logo designers. It is worth to watch his TedTalk if you're a designer looking for inspiration and motivation.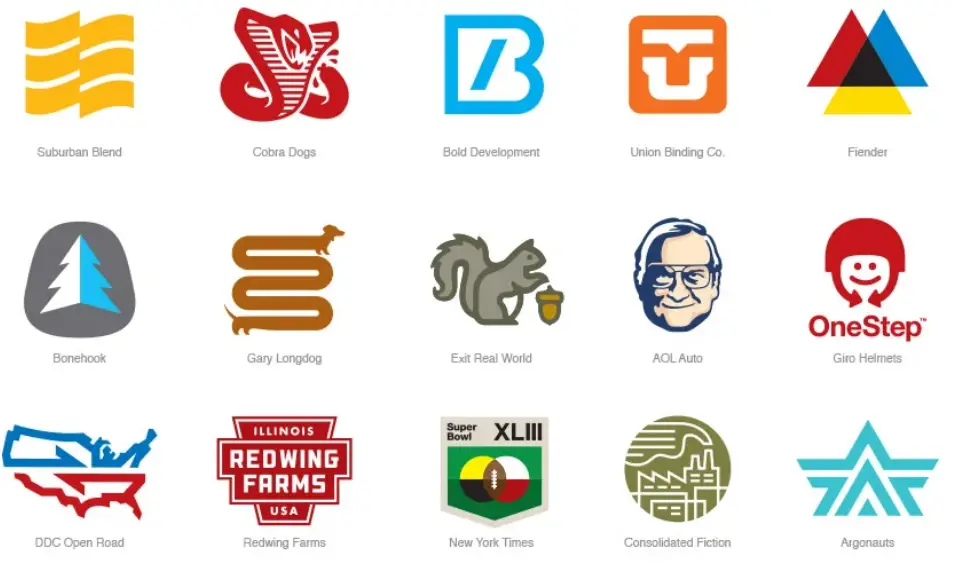 Apart from the freelance platform that I recommended above, you can try out Etsy, 99 Designs, Creative Market, Threadless.
For attracting local businesses, I would recommend creating a Facebook Page and Instagram to feature all your works strategically. Describe your design thought process. Human love story-telling, let others understand how and why you do design. Many of Malaysia's businesses actually need brand design and waiting for someone to guide them.
You could also some local designer Facebook group to promote your works.
7. Translator and transcriber
Difficulty level – 😰 😰
Translation job is quite easy especially translating a foreign language to your mother tongue language (Chinese or Malay), vice-versa.

Earning potential – 🤑 🤑
Translator/transcriber earning potential is somewhat limited given the lower market demand.

Expected starting monthly income – RM300 to RM2,000
Translation and transcribing services are very straight forward. Low hurdles also equivalent to fierce competition. Moreover, the future prospect for part-time translator or transcriber is rather limited.
You can kick start your translation service by listing your service on any freelancer platform recommended above.
In my opinion, a translator is one of the least favourable work from home job to pursue. Regardless, there are plenty of Malaysians doing well by providing translation. See the example below.

Another thing, you need to take note is that translation service is less popular especially when automated translation service like Google Translate exists. Only client who needs perfect translation service will engage a translator.
8. Homemade food seller
Difficulty level – 😰 😰
Given that there are so many recipes readily available online now, it is only matters of time and effort to come out a winning recipe.

Earning potential – 🤑 🤑 🤑 🤑 🤑
Start small and grow big. Honestly, I think it is one of the best work from home option if you' love cooking and baking.

Expected starting monthly income – RM300 to RM8,000

Have you heard of JobbieNut story? A homemade peanut butter company started by the duo, Joseph and Debbie and today they have their own factory and office, selling peanut butter nationwide.
The good thing with selling homemade food is they are consumable and need to replenish indefinitely. Focus in getting your first 100 loyal customers and you will no need to worry about the money ever again.
Here are some homemade food products you can try out:
Cookies, snack
Cake and bread
Marinated meat
Dried fruit
Artisan chocolate
Kombucha
Spread and Jam
Petfood
Selling homemade food product is actually an hidden gem of work from home job. Most of the time you can take order first then only prepare the food. So, it is basically risk free.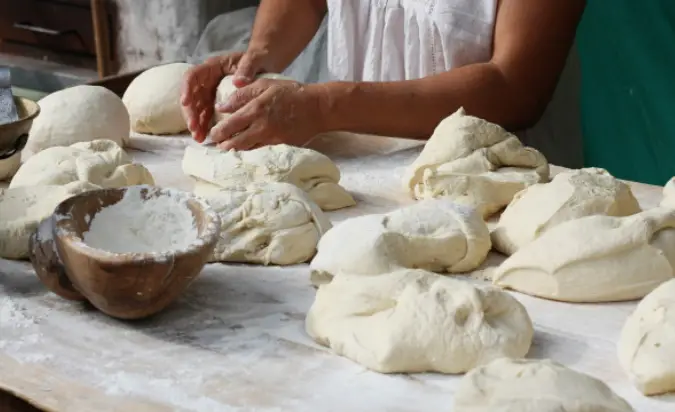 Due to COVID19, more people rather shop online for food nowadays for safety and health reason. And homemade food is an attractive option because no one wants to eat food with added artificial flavours every day.
A good place to start selling online is in the Mummies group and Pets group on Facebook. 
We all know the women take care of the meals in a family. Mummies or parenting groups are very powerful sales channels. Similarly, pet lovers always want the best for their pet. But keep in mind that don't spam inside any of the group or expect to be kicked out. 
Offer genuinely tasty and healthy food. No one like hardselling. Period.
If you're an extrovert, Facebook live is a great source of customer stream too. Everyone loves good food.
Alternatively, you can sell on an online marketplace like Lazada, Shopee, Kravve or Food Connection.
Marketplace usually take a small cut from your sales. And it is harder for beginner to standout from a sea of choices. 
I will advise to fully utilize the power of Facebook first before you start selling on platform. 
And I know that many homemade food business owners starting out with the help of family members. Unlike other work from home jobs, this one actually creates time and opportunity for family bonding.
9. Online tutor
Difficulty level – 😰 😰 😰
Relevant knowledge and teaching skill are required. It is certainly not suitable for everyone but only those who love teaching.

Earning potential – 🤑 🤑
Tutoring is basically exchanging your time and knowledge for money. Currently, online tutoring is a bit hard to scale or expand. Most parents would expect a 1-to-1 session. But in future, this situation may change.

Expected starting monthly income – RM300 to RM2000
Although online tutoring is not common in Malaysia, I believe the general public is more receptive to online education. After COVID19 lockdown, even the uncle/aunty know how to use zoom now.
The quickest way to get an online tutor job is to register with online platforms like Eric Home Tuition, TeachnLearn, and Teachme.com.my. If you want to earn more, a platform like Udemy and Skillshare allows you to create a skill-specific course and list them on it. They have a profit-sharing model with teacher/course creator.
A teacher is an honourable job and I respect every genuine educator from the bottom of my heart. Despite the pay is on the low side, you get to teach and lead the younger generation towards a brighter future.
Conclusion
Make money working from home is not difficult at all if you're willing to take the first step. The additional part-time income generated can help you in many ways and open up more opportunities in your life.
Pick just one of the job above and FOCUS. Follow One Course Until Succesful.

P/S: There are lots of scammer on Facebook lately, whenever you see anyone posting those scams, remember to share this post with others. And spread nformation on legitimate work from home part-time job to fellow Malaysians.