Malaysians love watching TV during their spare time. So, it is worth investing in a 4K TV to enjoy a more immersive viewing experience. 
The price of 4K TVs ranges from RM1,500 to RM20,000 depending on the size and type of panel. Choosing the right TV for oneself can be difficult.
Let me help you walk through the different types of best 4K TVs in Malaysia.
What are the best 4K TVs in Malaysia?
The best 4K TV is LG C1 OLED TV 4K because it has the best picture quality, refresh rate and responsiveness. This TV can be used for movies, TV shows, sports, and gaming.
My opinion is that the best 4K TV is always an OLED TV if you are not concerned about burn-in and durability. 
If you don't like OLED TV, you can also get QLED and standard LED 4K TV from brands like Samsung, Sony, TCL, Xiaomi, Philips etc.
Check out the 6 best 4K TVs in Malaysia:
---
1. LG C1 OLED TV 4K
Best 4K OLED TV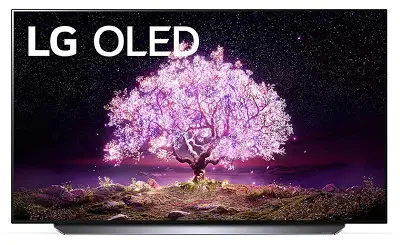 Best deal on Lazada Best deal on Shopee
LG C1 is the best 4K TV in Malaysia because it uses an OLED panel that has one of the widest and most accurate colour gamuts of all types of TV panels. Using this TV, you can experience the best movies and games.
LG C1 4K TV specifications:
Self-Lit LG Pixels, perfect black
Refresh rate 100Hz
α9 Gen4 AI Processor 4K
AI Picture Pro, AI Sound Pro, AI Upscaling
AI ThinQ
Dolby Vision IQ, Dolby Atmos
Nvidia G-Sync compatible
Can be used as a PC monitor
The LG C1 OLED is the upgraded version of the LG CX OLED. This incredible 4K TV uses self-lit pixels that can be individually turned off to produce the best image quality.
Hence, the LG C1 OLED is perfect for watching TV shows and movies. It has a very wide viewing angle and it can show perfect black colour on the screen. This can provide an immersion experience when you're watching TV.
Also, AI upscaling technology is used to upscale videos from 1080p or 720p to make them look better on this LG 4K TV.
Apart from video upscaling, it supports audio upscaling as well, which transforms stereo content into 7.1.2 channel sound, achieving virtual surround sound. By pairing it with a good soundbar, you can turn your living room into a mini-cinema.
A big reason why it is the best 4K TV is that it is perfect for gaming. It supports FreeSync, G-Sync and HDMI 2.1. This LG TV has an immediate response time and up to a 100Hz refresh rate.
Many users connect their gaming pc to an LG C1 TV and use it as their gaming monitor.
Lastly, LG C1 TV is my favourite pick because of its affordable price. Similar quality TVs can easily cost tens of thousands of ringgit in Malaysia.
We recommend checking out the LG C2 and LG G2 for those who want to splurge on a nice TV.
The LG C1 isn't perfect though, it uses WebOS instead of AndroidTV which makes it less flexible and has significantly fewer apps.
If you want to enjoy a complete Android Smart TV experience, you can hook the TV up with an Android TV box like the Mi Box 4K.
---
2. Samsung QN90B NEO QLED 
Best 4K QLED TV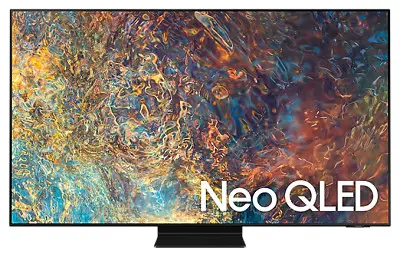 Best deal on Lazada Best deal on Shopee
Samsung produces the world's best display panels for smartphones as well as televisions. In terms of picture quality, Samsung QN90B Neo QLED TV can compete with the LG C1 OLED TV head to head.
Samsung QN90B 4K TV specifications:
QLED 4K TV
Neo Quantum Processor 4K
Certified HDR10+
AI Upscale
Quantum Matrix Technology for contrast
Dolby Digital Plus, Dolby 5.1, Adaptive Sound+, HDMI 2.1, eARC
Compatible with FreeSync Premium
Tizen OS
QN90B is the newest mini LED TV from Samsung for 2022. Compared to an OLED TV, QLED TV has higher brightness, a longer lifespan and little risk of burn-in.
Samsung QLED TVs are the first TVs to be certified as burn-in-free by Video, a reputable German tech magazine.
It is important to note that this review pertains to Samsung QN90B 55″ and above models. On Samsung QN90B 43″ and 50″, the viewing angles are smaller, and the screen coatings are different.
The Samsung QN90B has an exceptional peak brightness of 3000 nits, giving you one of the best contrasts on LED TV. 
With its Neo Quantum Processor 4K and Shaped Adaptive Lighting technology, Samsung QN90B can display impressive vibrant and vivid colours.
The Samsung Neo QLED screen features extremely deep blacks and local dimming, which can greatly enhance dark scenes. The viewing experience is comparable to an OLED screen.
This Samsung 4K QLED TV has a native 120Hz refresh rate. So, it is great for watching sports and action movies. And it is great for gaming.
One big upgrade on the QN90B is all four HDMI ports support 2.1 bandwidth compared to the QN90A which only had a single HDMI 2.1
The Samsung QN90B has Dolby Atmos and Object Tracking Sound+ built-in. The TV's integrated speaker can pair flawlessly with Samsung's Q-series soundbar. Both together provide better audio quality.
In terms of gaming experience, it supports FreeSync Premium Pro, reducing screen tearing and stuttering. But on gaming mode, the local dimming isn't working as good and there's slight blooming.
To sum up, the Samsung QN90B is great with fantastic picture quality, great contrast and a wide viewing angle. But its disadvantages are the Tizen OS, slightly poorer gaming mode, and doesn't support Dolby Vision.
---
3. Sony X90J
Best 55″ 4K TV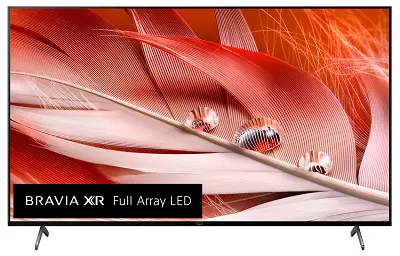 Best deal on Lazada Best deal on Shopee
Sony X90J is the best 55" 4K TV for most Malaysian households. Regardless of whether the room is bright or dark, the TV picture quality is always great.
Sony X90J 4K TV specifications:
Cognitive Processor XR
XR Picture, XR Sound and XR Upscaling
HDR10, Dolby Vision
Dolby Atmos, DTS Digital Surround, 3D Surround Upscaling
Android TV
Perfect for PS5
Apple AirPlay and built-in Chromecast
Sony's X90J is considered to be one of the best 4K LED TVs available in the market now. It features the world's first TV with cognitive intelligence with Cognitive Processor XR.
TVs equipped with Cognitive Processor XR recognize the focal point of a screen and enhance that part of the image, just as our eyes do in reality.
The Sony X90J delivers amazing picture quality despite it being only a LED TV, not an OLED or mini LED. It offers full-array local dimming, high contrast ratio, fast response time, variable refresh rate and a maximum 120Hz refresh rate.
The Sony X90J supports Dolby Vision HDR, HDR10 and HLG HDR formats. It is sure to deliver a satisfactory movie-watching experience.
In terms of audio performance, it supports Dolby Atmos and is compatible with soundbars and AVRS via HDMI eARC.
Two HDMI ports support 4K at 120Hz, so you can connect Sony PS to it for the best gaming experience. But for PC gaming, it doesn't work with FreeSync.
And different from LG and Samsung Smart TV, Sony X90J is built on the Google TV platform. It supports a huge variety of Android TV apps.
Since the Sony X90J uses a VA panel, its viewing angle is poorer than an OLED panel. It is not suitable for watching with a big group of people.
Overall, the Sony X90J is a decent TV for most uses. You can use it to watch TV shows, movies, sports, and play video games on it. Also, you don't need to worry about burn-in and short life span issues.
---
4. TCL C725 QLED TV
Best 65″ 4K TV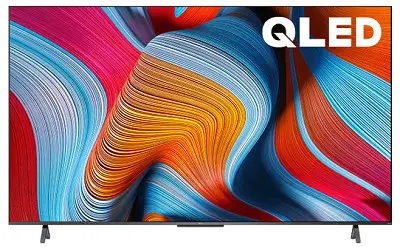 Best deal on Lazada Best deal on Shopee
If you want a big 4K TV without breaking the bank, the TCL C725 QLED TV is a good choice. It comes with a great 4K QLED screen and a premium ONKYO sound system.
TCL C725 QLED TV specifications:
4K QLED
Dolby Vision, HDR10+
Android 11 Google TV
ONKYO Speaker
Dolby Atmos Support
MEMC, AiPQ Engine
Google Duo
Google Assistant support
Dual-band WiFi 2.4G, 5Ghz
The TCL C725 is a very good value for money, 65" 4K QLED TV. It is selling for only RM4,199.
This TCL 4K TV is great for watching TV shows and movies but average for gaming. Its maximum brightness is only 330 nits, and its maximum refresh rate is only 60Hz.
The TCL C725 has significantly better video quality compared to the Xiaomi P1 4K. It supports Dolby Vision technology which enhances the video quality of Dolby exclusive content. 
Its HDR 10+ support helps improve the contrast, but it is still limited by its 330 nits brightness.
Using an intelligent algorithm, MEMC, Motion Estimation & Motion Compensation technology makes video smoother by converting lower frame rate video content to 60fps.
Although this TCL TV has HDMI 2.1 ports, its video output is capped at 4K, 60Hz due to its hardware limitation. So, it isn't ideal for next-gen console gaming.
With the TCL C725, you'll enjoy watching movies and shows with your family. The video and audio quality is better than most 4K TVs. It supports Google Assistant and runs on the Android 11 Google TV platform.
---
5. Xiaomi Mi 4K TV P1
Best Budget 4K Smart TV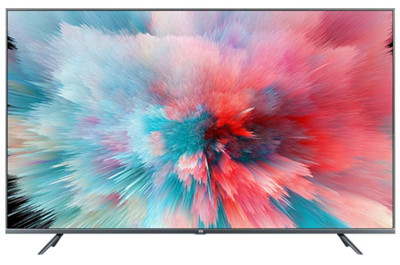 Best deal on Lazada Best deal on Shopee
Xiaomi Mi 4K TV P1 55" is the best budget 4K TV in Malaysia because it has excellent picture quality and a responsive Android TV OS.
Xiaomi Mi TV 4S specifications:
4K resolution @ 60Hz
Support HDR10+, Dolby Vision
MEMC frame interpolation technology
1x HDMI 2.1, eARC
Android TV with Google Assistant and Chromecast built-in
The Xiaomi 55″ TV is currently available for RM1779, which is a great deal when compared to the launching price of RM2499. That is close to a 30 per cent discount.
Almost no other 4K TV comes close to it in terms of pricing, build quality, and picture quality.
Xiaomi P1 TV colour is vivid and vibrant. Even though its black colour is not comparable to OLED or QLED, it is sufficiently black and does not appear grey.
The P1 TV is equipped with MediaTek 9611 CPU and Mali G52 MP2 GPU so the Android TV is quite responsive. And the interface is very user-friendly. You will enjoy using it to watch Netflix, Disney+, and YouTube on it.
This Xiaomi 4K TV has a very convenient feature which both the remote control and the TV itself have microphones. This allows you to use Google voice search without reaching for the remote control.
In terms of gaming compatibility, this Xiaomi 4K TV has one HDMI 2.1 port and eARC. But it is capped at 4K resolution with a 60Hz refresh rate. And the response time is only average. When you press the controller, there will be a very tiny delay of response time in the game.
In conclusion, the Xiaomi TV P1 is great for watching TV with its big screen size and wide colour gamut. But it isn't the ideal TV for gaming. 
---
6. Hisense 4K Smart TV 50E6G
Cheap 4K TV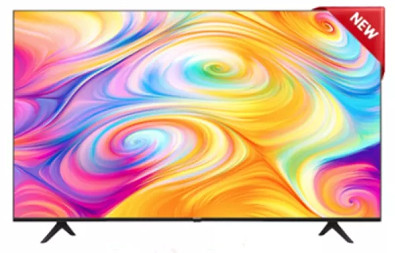 Best deal on Lazada Best deal on Shopee
For branded 4K televisions, the Hisense 4K TV is among the cheapest. It is available in 43", 50" 55", and 65".
Hisense 4K Smart TV specifications:
4K TV, 60Hz
2.4GHz WiFi
Only HDMI 2.0
HDR10
DTS Studio Sound
Hisense 4K LED TV 55E6G is slightly cheaper than the Xiaomi TV P1 after receiving a coin cash back rebate on Shopee. 
Due to its low price, this Hisense TV 55E6G is a very basic 4K smart TV running on Hisense VIDAA OS.
The TV viewing angles are wide but the contrast is just average. This doesn't mean it is a bad 4K TV. In fact, the picture quality is more than adequate for normal users without trained eyes.
The other thing is it only supports WiFi 2.4Ghz. This could be a problem if you don't plan to use LAN internet cables because WiFi 2.4Ghz speed is not good enough for streaming 4K video content.
You are strongly recommended to connect the TV via LAN cable to your WiFi router for a smooth video streaming experience.
The Hisense 55E6G 4K TV also lacks HDMI 2.1 port. This is not a big issue since HDMI 2.0 is good enough for 4K, 60Hz video playback.
My recommendation is to top up a little bit to get the Xiaomi TV P1, as the price difference is only a few hundred ringgit. And the Xiaomi TV P1 almost beat Hisense in every aspect in terms of video, audio, ports and quality.
However, If you want the cheapest 4K TV, then Hisense 4K LED TV 55E6G will be the best choice.
---
Competition
SAMView Smart Android UHD 4K Review
A SAMView 4K TV costs roughly the same as the Hisense E6G series TV. But this TV is running on Android 9 and is incompatible with many Android Apps. And Netflix is not running well on it. Customers also complain that its picture quality is average and not accurate.
Some customers experience TV problems after a few weeks of use. Not recommended.
MEGRA Smart TV 4K Review
MEGRA Smart TV 4K is another hot-selling TV on Shopee. Thousands of units have been sold. Its problem is similar to the SAMView 4K TV.
Common issues on MEGRA Smart TV 4K are low contrast, poor colour accuracy, bad speaker quality, light bleeding at edges, inferior build quality and not durable. Not recommended.
Philips 50PUT6604 Smart TV Review
The Philips 50PUT6604 is Philips entry-level 4K TV. This TV has no built-in Google Play Store but it has YouTube and Netflix pre-installed.
Compared to Xiaomi and Hisense 4K TV, the Philips 50PUT6604 is more expensive and comes with a smaller 50" screen.
To get a similar picture quality to the Xiaomi TV P1, you will need to spend about RM2500 on the Philips 50PUT7906 and 50PUT8516.
PRISM+ Q55-QE Review
PRIMS+ is well known for its gaming monitor which is great value for money. The PRISM+ Q55-QE 4K TV also promises great picture quality at an affordable price. 
Since this is an IPS 4K TV panel, it has a very wide viewing angle. It is often compared to the Xiaomi TV P1 due to their similar prices. 
However, the Xiaomi TV P1 is cheaper in 2022. And Xiaomi TV P1 has HDMI 2.1 and eARC ports which are absent on the PRISM+ Q55.
Overall, Xiaomi TV P1 is a better buy than PRISM+ Q55-QE at this moment.
Samsung AU7000 4K TV
Samsung's AU7000 series is the best budget 4K TV for Samsung fans. Its picture quality, however, will not be able to compete with the Samsung premium range TV.
AU7000 has an average brightness and contrast level. In addition, the picture isn't sharp enough if you're watching it closely.
Huawei Vision S 65″ TV
Huawei Vision S55 and S65 is a 4K TV with 120Hz refresh rates. It has a 13MP magnetic camera that supports video calls through this TV.
The Huawei Vision S displays a good colour balance and great contrast level. Its picture quality is among the best on RM3000 4K TVs.
One fatal flaw of Huawei Vision S is the lack of HDMI 2.1 ports. If you connect external devices via HDMI 2.0, the Huawei Vision S will only offer 4K, 60Hz performance.
---
4K TV FAQs
Which is the best 4K TV brand in Malaysia?
LG has the best 4K TV technology with its Evo OLED TV panel. Both Samsung and Sony are also highly recommended depending on your personal needs and condition of usage.
Should I buy a 4K or 8K TV in Malaysia?
I recommend buying a 4K TV instead of an 8K TV because 8K is still in its infancy and usually too expensive. And there is very little 8K video content available in the market right now.
Is an OLED or QLED 4K TV better?
OLED has a better viewing angle, deeper blacks, a faster refresh rate, and is also more energy-efficient. But it suffers from burn-in and durability issues.
QLED has higher brightness, longer lifespan, no risk of burn-in, and great picture quality even in bright rooms. But it suffers from a mild light bleed effect.