Last year, Creative launched a few wireless earbuds and headphones. And the latest addition is the new Creative Sensemore Air TWS.
It comes with many features, including an ambient mode, Sensemore mode, ANC mode, and Super X-Fi technology.
In this review, we will take a closer look at these Creative TWS earbuds in more detail.  I've used it for close to two months and would like to share my real user experience.
---
Overview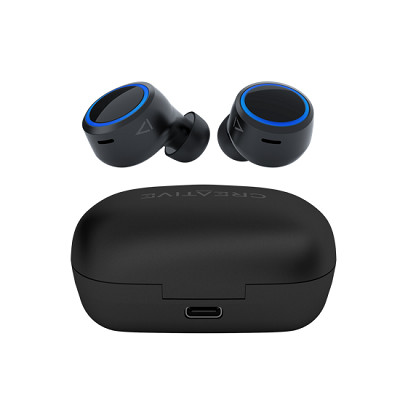 Best deal on Creative Best deal on Lazada
The Creative Sensemore Air is easily one of the most comfortable in-ear earbuds which I have tried. It can last up to an amazing 10 hours.
And most importantly, the audio quality is decent with strong bass and good highs. 
On Android and iOS, using the Creative app, users can turn on Sensemore mode, Ambient mode, or the ANC mode, and there's a dedicated graphic equalizer too!
Pros:
Balanced and detailed sound quality
Long-lasting battery
Fit well and don't cause discomfort
Affordable price tag
Great noise cancellation performance
Cons:
Earbuds design could be better
Super X-Fi is not convenient to use
Creative Sensemore Air specifications:
Driver: 6 mm Bio-cellulose Drivers
Noise control: Sensmore more, ambient more, ANC mode
Water resistance: IPX5
Battery Life: Up to 35 hours, 10 hours per charge
Connectivity: Bluetooth: 5.2
Audio codecs: SBC, AAC
Voice Assistant: Siri/Google Assistant
Charging: USB-C, wireless charging
Total Weight: 48.4g
Earbud weight: 5.2g
Additional feature: Super X-Fi
Price: RM330+ (70 USD)
---
What's in the box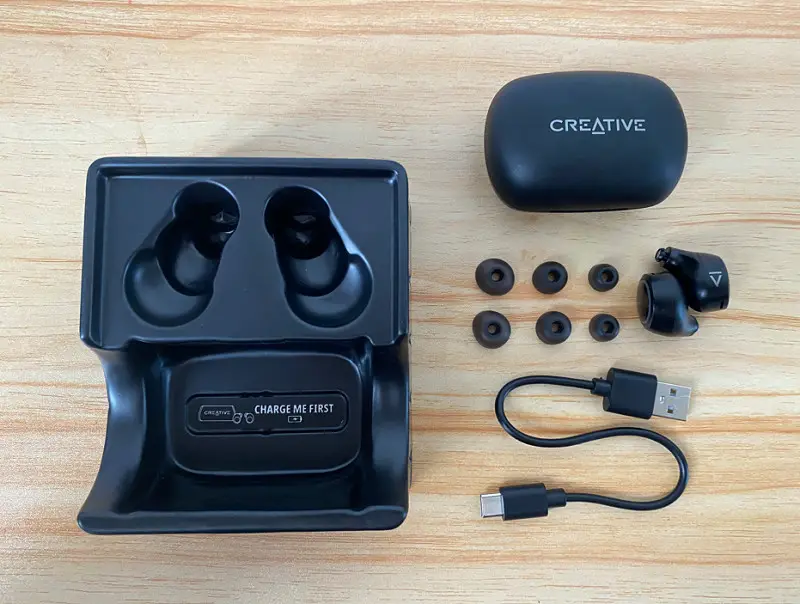 The Creative Sensemore Air comes in a clean, square white box.
In the box, there are items as below:
Creative Sensemore Air Charging Case
Creative Sensemore Air Earbuds
Large and small-sized silicon ears tips
Short USB-C charging Cable
In contrast to most wireless earbuds that can be used right away, Creative Sensemore Air must be charged before first-time use.
---
Design and Build Quality
The Creative Sensemore Air earbuds feature a matte black finish that looks great and is resistant to fingerprints and smudges. 
It feels great in the hand, and snaps open and closed smoothly.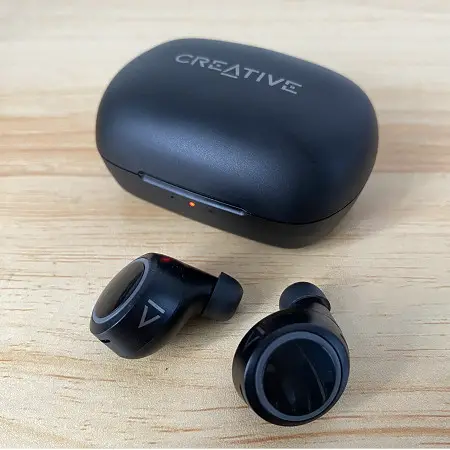 There are three small LEDs on the charging case that indicate the battery level of the earbuds and the case itself. 
As the battery level drops, the LED light changes colours from green to yellow to red.
The earbuds are also in matte black colour. The earbuds have a glowing ring light, and the centre f earbuds are in a gloss finish.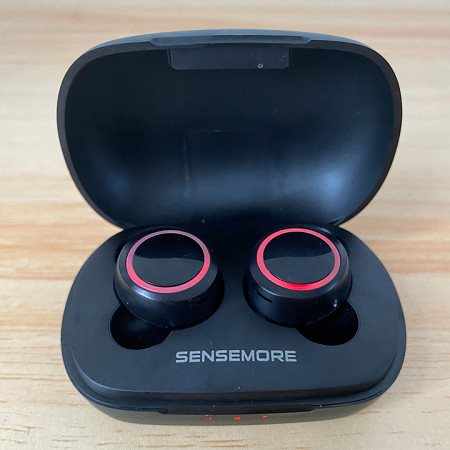 In my opinion, these combinations of designs are not well-matched and could be further improved.
Overall, the size and weight of the Creative Sensemore Air strike a great balance and are easy to carry around in pockets.
Comfort and Usability
Many overlook that comfort is the top priority when it comes to in-ear earbuds. This is one area where the Creative Sensemore Air earbuds excel.
Each of the earbuds is only 5.2 grams, which is pretty standard for wireless earbuds.
The earbuds come with three sizes of ear tips: small, medium and large.  So, you can easily find the perfect fit for your ears. 
These ear tips are made from a soft silicone material that fits comfortably and securely.
I can jog and work out while wearing it, and it stays firm so I don't have to worry about it falling off.
I can wear it for long hours without feeling much pressure on my ear canals.
The touch controls on the Creative Sensemore are amazing, and I can control them very precisely. I have never experienced false pauses or disconnections. The touch control is better than the Sudio Nio which I have reviewed previously.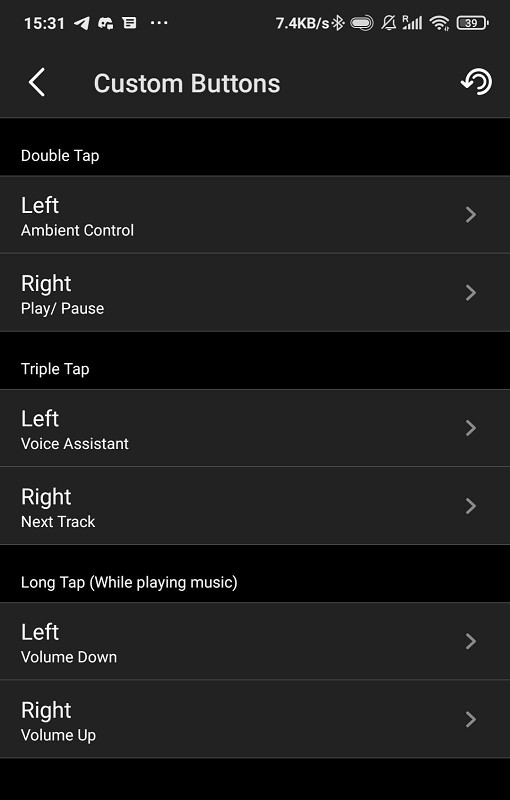 Creative Sensemore touch controls are as below:
Double tap – Left: Ambient control
Double tap – Right: Play/Pause
Triple tap – Left: Voice Assistant
Triple tap – Right: Next Track
Long tap – Left: Volume Down
Long tap – Righ: Volume Up
Best of all, you can customize the touch control within the Creative app to fit your preferences.
Audio quality
Creative Sensemore Air is equipped with a 6mm bio-fibre drive unit with a frequency of 20 to 20kHz. And it supports SBC and AAC codec, as well as Creative's proprietary Super X-Fi technology.
The Sensemore Air earbuds offer great performance on low, mid and high frequencies. 
The bass is strong and well-defined without being overpowered and the mids are clear and articulate. 
The treble is also clear and detailed, which is rather surprising.
Overall sound quality is excellent and the equalizer allows users to further finetune it.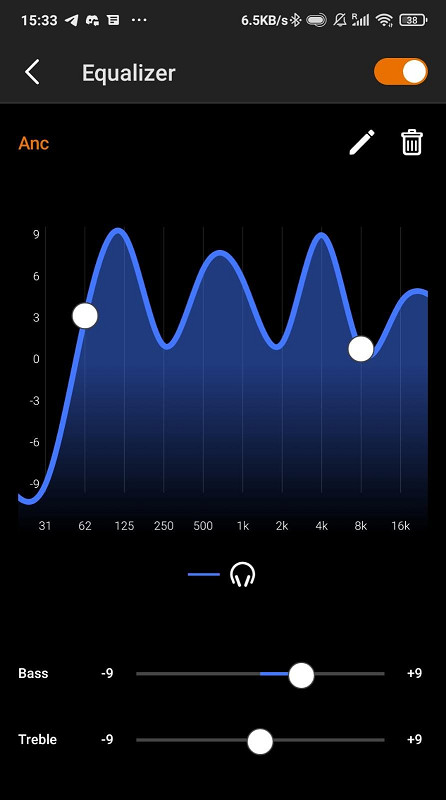 There are many equalizers presets for different music genres and usage such as gaming, music, movies, acoustic, classical, dance, hip hop and many more. 
There are also EQ profiles for specific game titles including Apex Legends, Call of Duty, Dota, Rocket League, Fortnite and more.
Connectivity 
The Creative Zen Hybrid supports Bluetooth 5.2. According to my personal experience, the Bluetooth connection works really well.
There is no drop or skip in the Bluetooth connection even though I am more than 10 metres away and have no direct line of sight.
I have not experienced any sudden disconnections either, so the stability is also great.
Battery Life and Charging
In terms of battery life, the earbuds can last up to 10 hours on a single charge. Combined with the charging case, it can last a total of 35 hours.
If the ANC mode is turned on, the battery life will be shortened to eight hours on the earbuds and work up to 27 hours together with the charging case.
The charging case supports USB-C charging as well as wireless charging (Qi-compatible).
ANC, Ambient and Sensemore Mode
In addition to ANC and Ambient Mode, Creative Sensemore Air also features Sensemore Mode.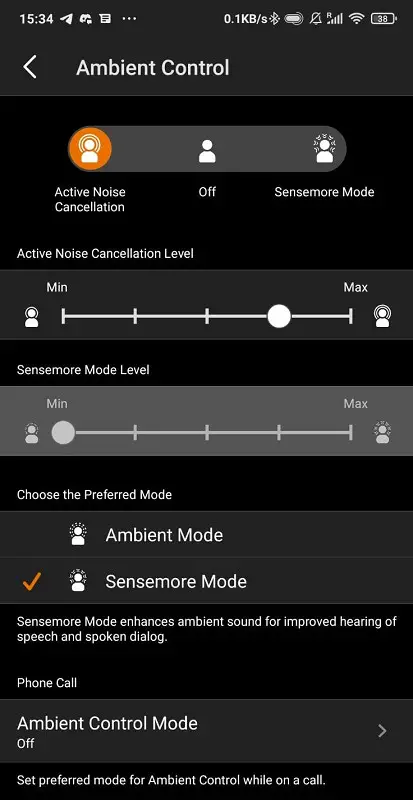 On top of that, it allows users to adjust the intensity in the Creative app. There are five levels of intensity for users to choose from, from minimum to maximum.
The ANC mode works well in reducing low-frequency noise such as fan noise, and aircond noise. 
For its price range, its ANC performance is probably the best I've seen. However, you cannot compare it to market leaders such as Bose QuietComfort Earbuds II or Sony WF-1000XM4.
With Ambient Mode, you can hear sounds from your surroundings so that you can be aware of what is happening around you. This mode is ideal for people who commute a lot.
And lastly, the Sensemore Mode is designed to improve hearing. It enhances vocals and all other sound waves. 
Personally, I don't find it very useful since it amplifies every sound and is noisier than the ambient mode.
Miscellaneous
SXFI
Super X-Fi audio processing is a technology developed by Creative. It uses software to simulate the surround sound of a home theatre sound system (these earbuds don't use an SXFI Ultra DSP chip like the Creative Zen Hybrid).
Although it is a great initiative, it only works with the dedicated SXFI app, which isn't very convenient. It will be great if they can integrate natively so that it works on other apps like Youtube or Spotify.
Call Quality
The call quality on the Creative Sensemore Air is only average. Like all wireless earbuds, it picks up quite a bit of ambient sounds and sounds distant.
---
Conclusion
For those looking for comfortable wireless earbuds that sound great and cost below RM500, the Creative Sensemore earbuds are an excellent choice. 
The Creative Sensemore Air packs all the essential qualities of great and affordable wireless earbuds. It features a compact design, great audio quality, long battery life, and one of the best ANC performances in its price range.