It is often said that the kitchen is the heart of the home. Similarly, a fridge is the centre of a kitchen. By keeping food fresh, you are able to feed your family a healthy meal every day. 
Choosing the best fridge isn't that difficult. Today, most fridges are pretty reliable regardless of the brand. I have narrowed down a list of critical criteria you should check out prior to buying a fridge.
Here are the top 7 factors to consider when buying a refrigerator/fridge:
Refrigerator door style
Size and capacity
Finish
Energy Efficiency
Reliability
Ice maker
Smart features
---
1. Refrigerator Door Style
Buying a fridge starts with determining what door style you prefer. Nowadays, side-by-side and French-door models are getting more popular. Some like bottom-freezers as you won't need to crouch down to reach the food store in the lower compartment. And there're many like me who still prefer to stick to the good old top mount freezer fridge.
Let's check out the pros and cons of each refrigerator door style:
i. Side-by-side refrigerator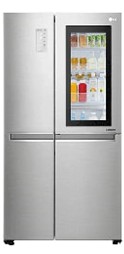 Side-by-side refrigerators are really popular. It usually comes with an ice dispenser on the freezer door. Since the doors are separated into left and right sides, its door widths are usually more narrow than a top freezer and bottom freezer fridges. So, it gives you more space to move around and is suitable for a narrow kitchen.
The downside of a side-by-side refrigerator is it is more expensive. And more prone to the leaking of cool air when you open the fridge door, making it less energy efficient overall.
ii. French-door refrigerator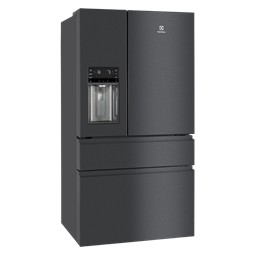 Although a french-door refrigerator looks a lot like a side-by-side refrigerator, they are actually very different on how the compartment works. French-door refrigerator works more like a bottom freezer refrigerator, where the top compartment is fridge compartment and the bottom is a freezer compartment.
French-door refrigerator has a very large capacity and wide shelves. You can easily access all your food and groceries stored in the fridges.
But French-door refrigerator is often more expensive than other types of door styles. Its bottom freezer capacity is also less than a side-by-side refrigerator.
iii. Top freezer refrigerator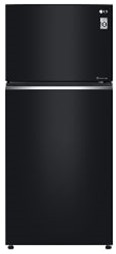 This conventional top freezer refrigerator is still a favourite of many Malaysians. Its simple design allows it to be available in a variety of capacities, ranging from 150L to 600L.
Also, top-freezer refrigerators are the cheapest, giving you the best bang for your buck.
Its drawback is that you must crouch down to reach the lower shelves and drawers. Also, top freezer refrigerators with large capacity have really wide doors and require a wide opening clearance.
iv. Bottom freezer refrigerator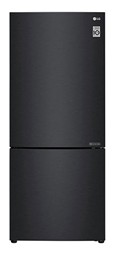 Bottom freezer refrigerators are great as the fridge compartment is placed on top so you can easily access the commonly used groceries right away.
Some people like this configuration better than the top freezer because you can scan through the fridge compartment at eye level.
Bottom freezer refrigerators are usually slightly more expensive than top freezers but still cheaper than a side-by-side model.
v. Single door refrigerator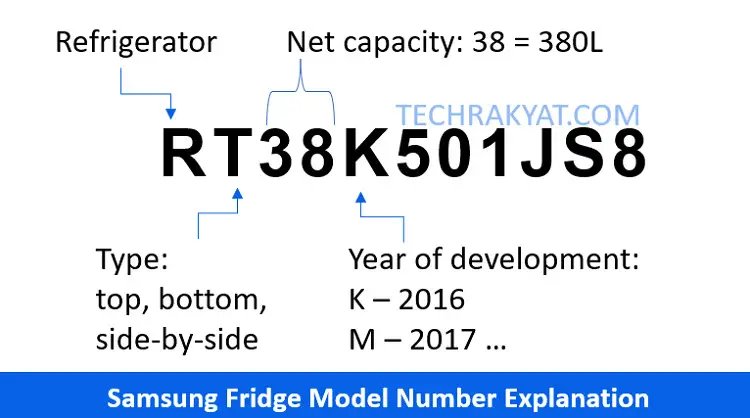 Single door refrigerator is normally not recommended as they don't have a dedicated freezer compartment. And most single door refrigerators are required to do manual defrosting.
And they have very poor energy efficiency in comparison to other door styles.
In my opinion, it isn't really worth buying single door refrigerators unless you have space constraints. It is generally not much cheaper expensive than a small top-freezer fridge. 
Only buy a single door refrigerator and mini-refrigerator if you have a specific use case.
2. Size and capacity
For refrigerators, bigger is actually better as long as your kitchen/house can accommodate it. The size of the refrigerator should match your family size. 
With the recent trend of working from home, people tend to buy more groceries and keep them in the fridge.
You don't want your fridge to work too hard because it's overstuffed. Therefore, to allow some buffer, you can select a refrigerator that is slightly larger than what you anticipate you will need.
Here are a few of the key measurements to take note of before buying a fridge:
Determine your kitchen layout and find the maximum width, depth and height available for the fridge.
Make sure there is space for ventilation. 1 inch on the top and sides, and 2 inches at the back.
Measure your doorways. Make sure the door or passageway is wide enough for the refrigerator to move into the kitchen.
3. Finish
Determine the finish you like and one that will be able to match the overall theme of your kitchen.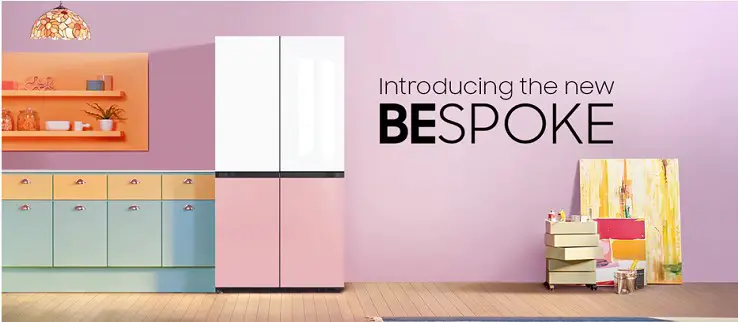 If you like modern and elegant finishes, there are refrigerators with a dark colour finish, matte surface and even glass finish. If you prefer something that is more neutral, then you can go for the typical silver/grey finish.
BESPOKE series from Samsung is available in pink, blue, grey, white, and navy colours, letting the user mix and match for creative combinations.
4. Energy Efficiency
The energy efficiency of a fridge is important since it operates 24/7, 365 days a year. This means a refrigerator with a 5-star energy rating could result in significant savings over time.
Always go for a 5-star energy rating and inverter compressor refrigerator if you can afford it.
5. Reliability
The reliability of fridges is hard to predict. Brands like LG is considered to be the most reliable one amongst consumers. But that also only applies to certain door styles.
Overall, refrigerator technology has improved a lot over the years. Most refrigerators regardless of brand are quite reliable.
Among all door styles, the top freezer refrigerators are the most reliable ones. And refrigerators with no ice dispenser, no cold water dispenser are less prone to failure too. So, you should stick to a basic refrigerator if you want the best reliability and long term performance.
6. Icemaker
For the people who only drink cold drinks, an ice maker and a cold water dispenser are essential. If you belong to this group of people, LG refrigerators with ice maker could be your top choice.
There are many satisfied customer of LG Craft Ice feature. LG's Craft Ice makes batches of three or six slow-melting ice per day automatically. Not only that, it can produce round ice, cube ice as well as crush ice.
7. Smart features
Many high-end refrigerators come with WiFi connectivity. The users can control the fridges using their smartphones. 
However, in my opinion, only controlling temperature isn't really a smart feature. When is the last time you adjusted the temperature in your fridge? The answer is probably never, right?
The only true smart fridge in the market right now is the Samsung fridge with Family Hub. Many owners find it useful for managing grocery list, looking up recipes, watching TV shows and also conveniently check what's inside the fridge when you're away from home.
Other considerations
Different refrigerator brands and models offer different additional features. For example, you can find humidity controller, door-in-door design, flexible temperature controls, foldable shelves,  reversible door, with handle or without handle, anti-bacteriall air filter and also silent operation.
Some features are useful, while others are gimmicks. The decision comes down to how you use the refrigerator on a regular basis.
And lastly, always price comparison on both Shopee and Lazada. There are times when Lazada is cheaper for big home appliances like fridges.