In recent years, smartwatches have become the watch of choice for many, especially for the younger generation. Besides looking fashionable, it can also be extremely useful.
These digital watches serve as health monitoring devices, fitness trackers, daily reminders, and more. The high-end smartwatches can make phone calls as well as play music directly to your wireless headphones.
What are the best smartwatches in Malaysia?
The best smartwatch for iPhone users is the Apple Watch Series 8. It has advanced tracking and sensors which other smartwatches don't offer such as ECG, body temperature monitoring, crash detection, and built-in GPS. And it looks very premium and stylish too.
For Android users, the Samsung Galaxy Watch 5 with Wear OS 3 is the best Android smartwatch to buy now. It has the most intuitive interface and comes with great fitness-tracking features.
Check out the full list of 10 best smartwatches in Malaysia in 2022/23:
---
1. Apple Watch Series 8
Best Smartwatch Malaysia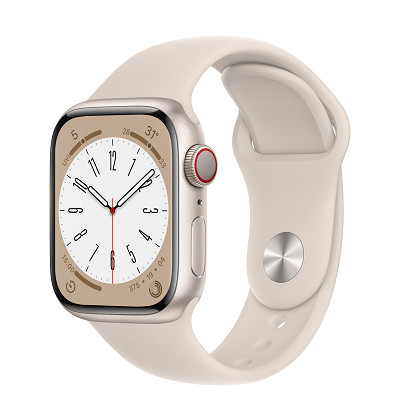 Best deal on Lazada Best deal on Shopee
Apple Watch Series 8 is without a doubt the best smartwatch in overall performance and design, but with a catch. It is designed to be used with iPhones and can't be paired with an Android device.

The Apple Watch Series 8 has excellent tracking features, which make it a great tool for monitoring your health and fitness. It has a wide range of sensors, including HRM, GPS, ECG, blood oxygen, body temperature sensor and better sleep tracking.
Besides that, there's one more important update to this series which is the Car Crash Detection feature.

The Series 8 is also very durable thanks to IP6X and a 5ATM water resistance rating.

It also has enhanced battery life thanks to the new low-power mode. Now it is possible for normal users to stretch it out to last for 2 days.

Furthermore,  it uses LTPO refresh technology to keep the time visible at all times while conserving battery life. A full charge now takes less than an hour, which is more convenient than ever.
However, if you already have the Series 7 or even the Series 6, the improvements in the Apple Watch Series 8 may not be significant enough to justify upgrading.
What about the Apple Watch Ultra? Well, Apple Watch Ultra has some professional features, but most people won't need them and it's way more expensive than the Series 8.
Pros
Accurate and great tracking ability
Many sensors and tracking mode
Additional car crash detection mode
Additional low-power modes
Cons
Only for iOS user
Minimal upgrade over the Apple Watch series 7
---
2. Samsung Galaxy Watch 5
Best Smartwatch for Android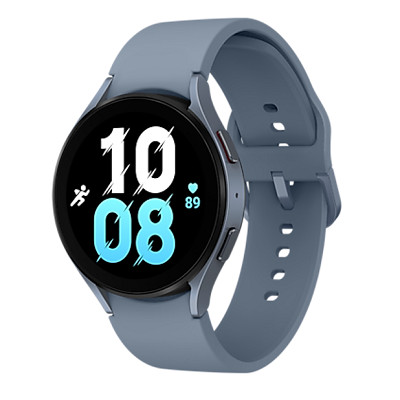 Best deal on Lazada Best deal on Shopee
Galaxy Watch 5 comes in 40mm and 44mm sizes. It is the best smartwatch for Android smartphones which shows a great implementation of Google Wear OS. 
The Samsung Galaxy Watch 5 offers impressive health tracking including blood-oxygen monitoring, sleep detection, and stress analysis.  It is also rated as IP68, which is slightly better than the Apple Watch 8 IP6X.
Samsung Health is very user-friendly too, making it great for fitness tracking. It can track dozens of workouts and activities.
Also, its round OLED touchscreen is bright and crisp to be read outdoors.
The Watch 5 has a 410mAh battery, which is an improvement from the Watch 4's 361mAh battery. It can last for more than 30 hours without any issues.
Pros
Best Wear OS 3 smartwatch
Good Battery life
Acceptable GPS tracking
Sapphire crystal OLED display
Cons
Temperature sensor data is not ready
Minor upgrade over Watch 4
---
3. Apple Watch SE
Best Smartwatch under RM1000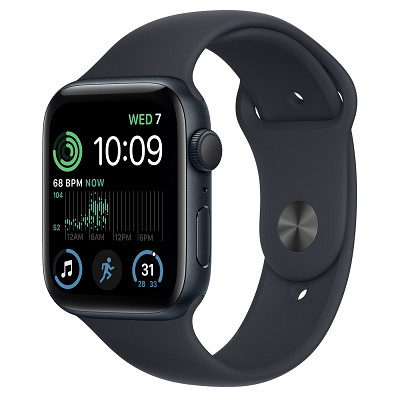 Best deal on Lazada Best deal on Shopee
Malaysians are likely to prefer the all-new Apple Watch SE because it is priced very competitively at only RM1000+. Apple Watch SE is available in 40mm and 44mm versions.

The 40mm Watch SE is one of the lightest Apple smartwatches at only 26 grams.
The Apple Watch SE has most of the essential fitness tracking features found in the Apple Watch Series 8, except for the followings:
ECG
Blood oxygen sensor
Temperature sensor
Car crash detection
And the best part is despite being a cheaper model, it uses an LTPO OLED display which is similar to other Apple Watch models.
With a relatively cheap price compared to other Apple Watch and sets of great features, the Apple Watch SE is my top recommended Apple Watch model for people who don't need ECG and car crash detection.
---
4. Amazfit GTR4
Best Smartwatch under RM800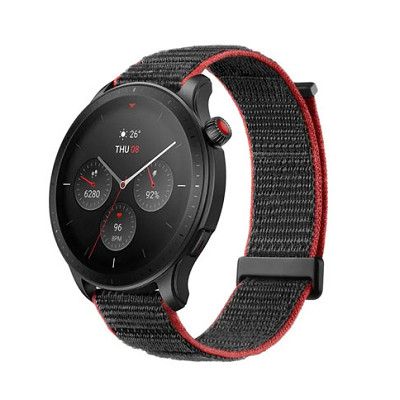 Best deal on Lazada Best deal on Shopee
Amazfit GTR4 smartwatch offers an impressive feature set for its price point, making it a good option for those who prefer traditional looks of round watch face.
First, it has a big 46mm always-on OLED display. And it is equipped with a variety of sensors including an accelerometer, gyroscope, geomagnetic sensor, barometric altimeter, ambient light sensor, and heart rate sensor.
Other than that, it has amazing connectivity, supporting 2.4 GHz Wi-Fi, Bluetooth 5.0, and Bluetooth Low Energy.
Unlike Apple or Samsung smartwatches, this GTR4 smartwatch has a very long battery life; 7 days for heavy usage and 14 days for light usage.
The Amazfit GTR4 is also one of the best budget smartwatches with a call function because it has both a speaker and a microphone as well.
Last but not least, it has multiband GPS accuracy which is comparable to the Apple Watch Ultra with negligible differences.
If you prefer a square-faced smartwatch, you can check out the Amazfit GTS 4 instead.
Pros
Multiband GPS
Best bang for buck
All types of sensors included
7+ days battery life
Cons
No NFC
Less polished software 
---
5. Huawei GT2
Best Smartwatch under RM500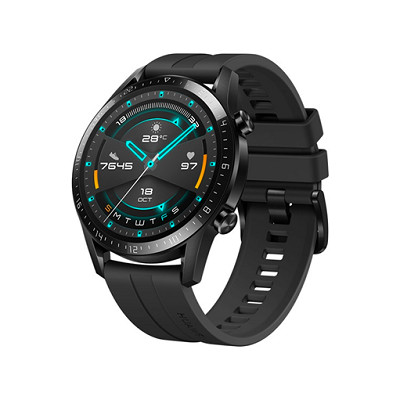 Best deal on Lazada Best deal on Shopee
Due to its low price and features, the Huawei GT 2 remains a favourite among Malaysian shoppers despite it being a 2-year-old model. The newer model is known as the Huawei GT3 which is selling at double the price of the Huawei GT2.
Huawei Watch GT 2 is powered by the Kirin A1 processor. It has 2GB of storage which can be used to store music and stream directly to Bluetooth earbuds.
Huawei GT 2 can track steps, distance, heart rate, sleep, workout, and stress level. But you can't install new apps on it, so it isn't a full-fledged smartwatch like the Apple or Samsung watch.
The good thing is it has great battery life that can last for more than 10 days. Charging was easy and quick, only took slightly more than an hour.
Overall, Huawei Watch GT2 is a simple yet versatile smartwatch. Most people should be able to track their health and fitness with the existing features on the watch.
---
6. Xiaomi Band 7 Pro
Best Budget Smartwatch Malaysia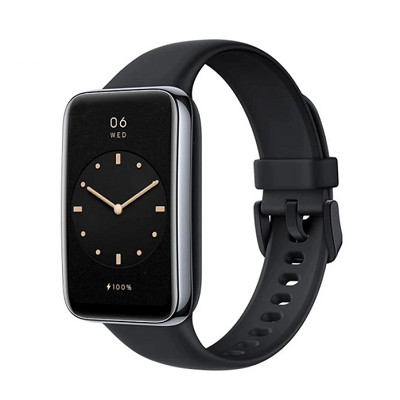 Best deal on Lazada Best deal on Shopee
We all love the Mi band series because it is cheap and versatile. The Mi Band 7 Pro is the upsized version of Mi Band 7 with a 1.64-inch AMOLED panel. It measures 44.4 x 28.8 x 117mm and weighs about 20.5 grams. 
With the bigger screen real estate, more apps can be displayed on one screen, and control is slightly easier as well.
The core function of Mi band 7 pro is identical to Mi band 7 including:
Continuous blood oxygen (SpO2) monitoring
24-hour heart rate monitoring
Sleep, menstrual and stress tracking
Tracking 110+ types of different fitness activities 
Its biggest upgrade is the built-in GPS. In this way, runners and joggers can view their route and stats directly on their watch rather than using their smartphones.
The downside of the Mi Band 7 Pro is lacking NFC and no speaker. So, you can't use it for calls. You also can't install new apps on this smart band.
Despite a few minor drawbacks, the Mi Band 7 Pro is a great value at its price. It has an AMOLED screen that is bright and pretty, as well as tons of fitness tracking features including SpO2 monitoring, which is super helpful.
Pros
Best fitness tracker under RM300
Big AMOLED screen
Built-in GPS
Long battery life
Cons
No NFC
Must use Mi Fitness app
No speaker, no call function
No music storage
---
7. Huawei Band 7
Best Smartwatch under RM200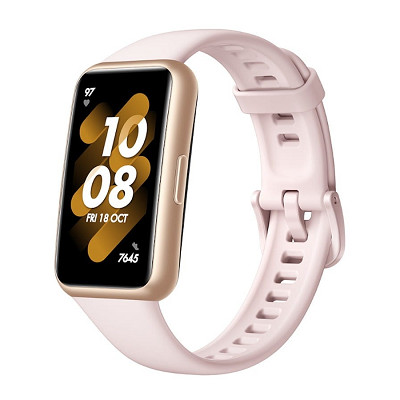 Best deal on Lazada Best deal on Shopee
Huawei Band 7 is the best Mi Band 7 Pro alternative. The Huawei band 7 has a slightly more narrow screen compared to the Mi Band 7 Pro. It measures 44.35 x 26 x 9.99mm and weighs 29g.
The Huawei Band 7 sports a beautiful AMOLED screen with great contrast and vivid colours.
It can track steps, heart rate, calories burned, and sleep quality as well as monitor blood oxygen level, similar to Mi band 7 and 7 Pro.
Moreover, the Huawei Health app is highly-rated by many users. It is compatible with both iOS and Android users. Its tracking interface might be lacking in details, but it is simple, intuitive, and easy to get all the information you need in a glance.
But this Huawei smart band 7 lacks built-in GPS. So, it is less convenient for a frequent jogger.
Overall, the Huawei Band 7 offers a very compelling package. You get the best of both worlds with the Mi band 7 and 7 Pro. It has a screen similar to the 7 Pro but at the price of Mi band 7.
---
8. Honor Band 6
Best Cheap Smartwatch Malaysia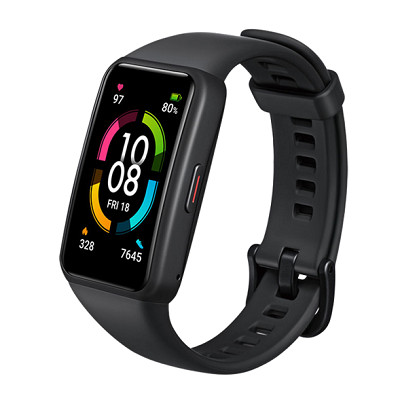 Best deal on Lazada Best deal on Shopee
For anyone looking for an affordable fitness tracker, the Honor band 6 is a decent choice for less than RM100.
The Honor Band 6 has a good size 1.47-inch AMOLED display, which is way better than the Mi band pill-shaped screen. The screen is bright and colourful.
Despite its low price, it is 5 ATM water-resistant so you can wear it while swimming.
As a fitness tracker, it has quite a limited activity tracking feature, only recognising ten types of exercise: running, walking, cycling, elliptical, free training and rower.
For health tracking, it can monitor heart rate, sleep and blood oxygen level. But the blood oxygen monitoring has to be manually activated and the accuracy is poor.
Honor band 6 companion app is the Huawei Health app since it was previously a sub-brand of Huawei. The app is simple but solid which is great for everyday users.
While the Honor Band 6 can't be compared to expensive smartwatches, it delivers a lot for its price. It has a great display, long battery life, water-resistant, and various types of tracking options.
---
9. Coros Pace 2
Best Smartwatch for Running Malaysia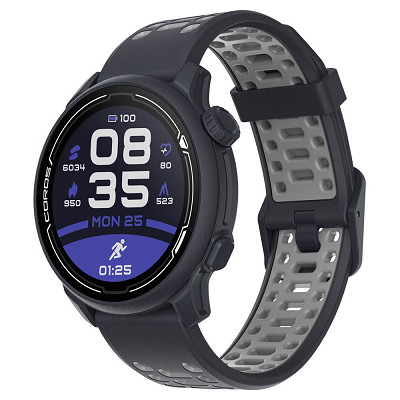 Best deal on Lazada Best deal on Shopee
The Coros Pace 2 is the best entry-level GPS smartwatch for runners. For sports enthusiasts, location tracking accuracy is very important, and the Pace 2  has excellent accuracy for its price. 
It has the usual heart rate sensors and sleep-tracking features. More importantly, it supports ANT+ connection which can pair with other sensors, like the chest strap, speed sensor, bike power meter and more.
Furthermore, it includes an accurate altimeter, barometer and compass in this small package.
The Coros Pace 2 has an incredible 20 days battery life and can last up to 30 hours in GPS mode. 
In short, the Coros Paces 2 makes an excellent choice as the first "serious" sports smartwatch for many people. It is suitable for runners, cyclists, and even swimmers.
---
10. Garmin Lily
Best Smartwatch for Women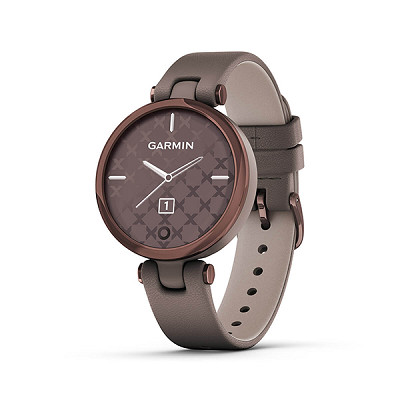 Best deal on Lazada Best deal on Shopee
I would say the best smartwatch for women is Apple Watch SE 40mm. But if you're using an Android phone, then it is worth checking out the Garmin Lily. It is designed specifically for women.
With its attractive design, Garmin Lily looks more like jewellery than a smartwatch. It is a small 34mm round watch which is great for Asian women who usually has small wrist. 
For its size, this watch has an unexpectedly long battery life. It can last up to 5 days.
Despite its small size, it serves well as a basic fitness tracker. It has pulse oximeter measurement, stress monitoring, hydration tracking, heart rate, sleep tracking, and calorie burnt.
Other than that, Garmin Lily features menstrual and pregnancy tracking too.
Built-in GPS isn't included in the Garmin Lily though, which is a disappointment at this price point.
Overall, the Garmin Lily is a rare smartwatch that boasts an attractive design, but may not offer enough features for its price. I still believe that those who appreciate its style will be more than happy to pay a slight premium for it.
---
Competition
Fitbit Charge 5 Review
Fitbit Charge 5 is a great fitness tracker but not really a capable smartwatch. Personally, I think its design is slightly too feminine and does not suit men. Nonetheless, the tracking and monitoring features are great. It has built-in GPS, EDA sensor, NFC and many other useful sensors. Fitbit Charge 5 is rather expensive for the features it offers, which is why I don't recommend it.
Fossil Gen 6 Review
Fossil was previously a good option for those who want to use Wear OS. But since the launch of the Samsung Galaxy Watch 4 which adopted Wear OS. The Samsung Galaxy Watch 4 and 5 are overall more solid and accurate than the Fossil Gen 6.
Oppo Watch/Oppo Band Review
Oppo band is very popular in Malaysia. Its selling price is similar to that of the Mi band 7, but Mi band 7 has better features and a bigger watch face. Therefore, Mi band 7 is the obvious choice.
Google Pixel Watch Review
Google Pixel Watch is great in many ways. It is made of high-quality material and has one of the best software on a smartwatch. But it is too expensive and its battery life is just average.
Aukey LS02 Review
Aukey LS02 is a viral smartwatch in Malaysia. It is selling at RM100 which makes it a competitor to Honor Band 6. At a quick glance, it seems like a great deal from a reputable brand like Aukey. However, it suffers from several problems, including inaccurate heart rate monitoring, non-functional sleep mode, and slow wake-up response time.
Maimo/T500/Bozlun/Lokmat Smartwatch Review
Maimo or other China smartwatch brands like TXRUI, T500, Bozlun and Lokmat are just not good enough in comparison to what I have recommended.
For example, Maimo smartwatch from 70mai (which makes great dashcams )may have really good hardware but you can see that Maimo fit app has a very poor review.
Then, brands like T500 and Bozlun are "wannabe" smartwatch clone which is really cheap but have poor accuracy and battery life.
---
FAQ
Which smartwatch is the best in Malaysia?
The Apple Watch is the best smartwatch for Malaysians who use iPhones. And the Samsung Galaxy Watch 5 is the best for Android users.
Which smart band is the best in Malaysia?
The best smart band in Malaysia is the Huawei band 7. It is affordable and comes with a big AMOLED screen, giving excellent value for its price.
Should I buy a smart band or a smartwatch?
A smart band or fitness tracker is more than sufficient for most people. On the other hand, the smartwatch is only necessary for those who wish to make calls or play music through their watches.
Is Amazfit better than Mi band?
Amazfit is better than Mi band with more features and a bigger screen but it is also more expensive.