Smartwatch has become the wristwatch choice of many especially those who are tech-savvy. It indeed looks trendy and can be very useful at the same time.
These digital watches capable come with additional features such as fitness tracker, daily reminders, and social notification. Some of these smartwatches even can make phone calls, send and receive messages.

Our very own Malaysian runner, Mr Yim Heng Fatt completed a full Marathon of 263KM in his house with the help of smartwatch (Coros Apex Pro) to record the whole runnings.
5 different types of best smartwatches in Malaysia
Best overall smartwatch
1. Apple Watch Series 5
Apple Watch 5 is the best overall smartwatch, period. BUT, it is only recommended for iPhone/iOS users due to compatibility issue. From RM1719.
✔ Great display
✔ Stylish and very smooth watchOS
✔ 50M Water resistance
✔ Superb health and fitness feature
✖ Not for Android users
Apple Watch Series 5 is the latest release which further improved and refined from all the previous series. The first thing you should consider before buying Apple Watch is to determine which size you prefer because this series comes in 2 sizes, which are 40mm and 44mm in height. Personally, we recommend the 44m as it is really not that big on your wrist and the display size is more comfortable for viewing and control.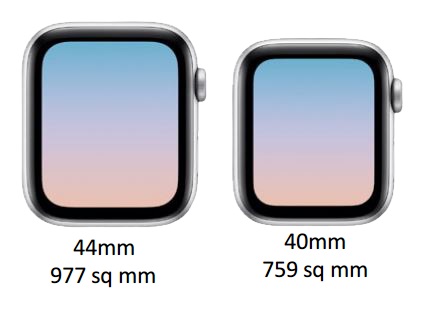 Apple Watch 5 is without a doubt the best smartwatch in the market right now. Many reviews agreed that it has the most optimized smartwatch operating system. Its silky-smooth operation and impressive haptic engine totally elevate the user experience which no other smartwatch brands can compete. The sad news is that you need to be an iPhone user to get the most out of an Apple Watch.
There are two main upgrades for Apple Watch 5 which are the always-on display and compass function. These two functions are the missing piece of Apple Watch for such a long time. Now the Apple Watch 5 is more convenient than ever. And it has the biggest ever internal storage for a smart, a freaking 32GB storage!
Apple truly excels and outshines its competitors in two major departments, health & fitness tracking and deep integration with Apple Ecosystem.
Apple Watch Health & Fitness Tracking
Apple Watch 5 is one of the only few ECG heart-reading smartwatches approved by the United States' FDA (Food and Drug Administration). It's definitely not an easy feat to obtain FDA approval. Although some may claim that Apple Watch ECG is inaccurate compared to a hospital-grade medical device, it has been proven to save lives.
By the way, ECG stands for electrocardiogram, it measures how well is your heart working instead of only measuring blood flow or heart rate. ECG can be used for detecting atrial fibrillation, abnormal heart rhythms & heart attack.
It is also superior in fitness tracking where it records and tracks users' movement and health issue throughout the day. All data are stored and presented to users meaningfully and beautifully in the iOS health app.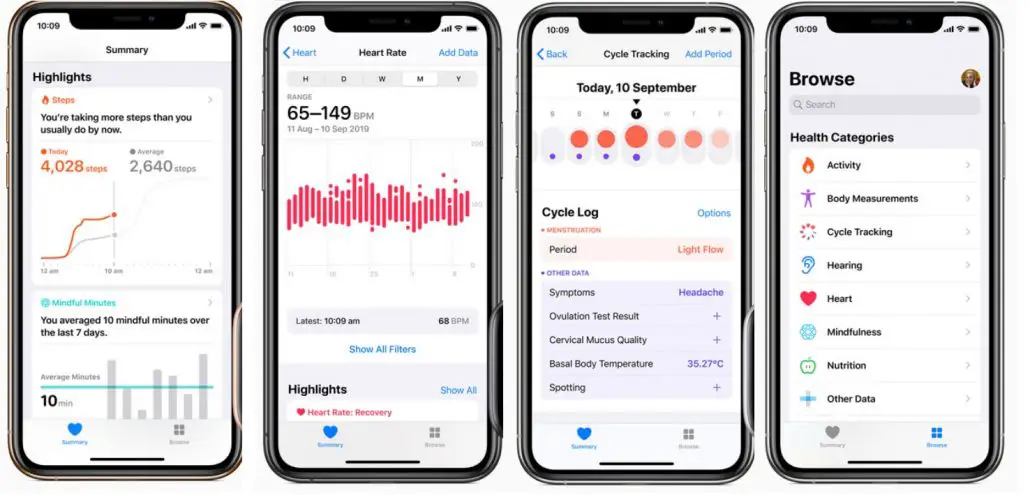 Apple Ecosystem Integration
Apple products always work together as a whole system seamlessly and effortlessly. Apple Watch is not an exception. These integrations are not particularly huge but will definitely improve your daily routine, check them out as listed below:
Apple Pay integration
Unlock your Macbook Pro
Control your iPhone camera
Control AirPods volume
Play music from your Apple Watch (well, other brands have this feature too, just that it works better with AirPods)
Controlling your iPhone camera from Apple Watch is super handy when you want to use the iPhone back camera to snap a selfie or wefie. Taking a group photo with Apple Watch 5 is also a pleasant experience.
Design
When you choose to own an Apple Watch, the square-shaped Apple Watch does make you look a bit nerdy & geeky in comparison to a conventional round-shaped wristwatch.
Fortunately, Apple has included a wide selection of watch faces and bands for different needs and occasion. If you prefer mature looks, you can go for the leather strap. If you're a sports addict, you can get a sport band. There are stainless steel straps too.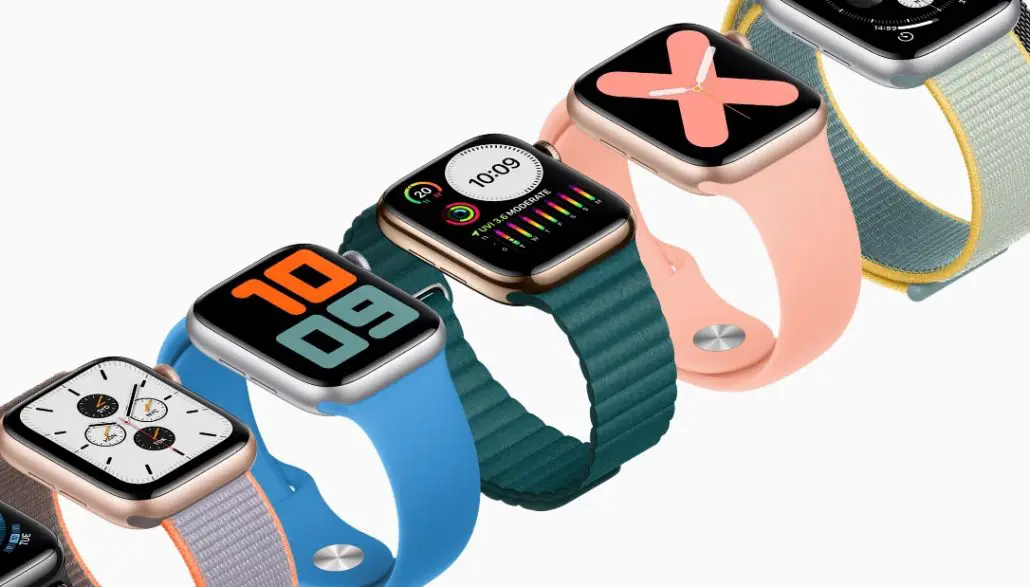 In conclusion, Apple Watch 5 is the best smartwatch for iPhone users with a hefty price tag. And just be reminded that the LTE version will be most likely redundant for many because we have our smartphone with us most of the time anyway. Only buy the LTE version if you have an ideal scenario to use it.
Best smartwatch for Android users
2. Samsung Galaxy Watch Active 2
Samsung Galaxy Watch Active 2 is the best smart watch for Android users in Malaysia. It is stylish but conventional. And Tizen operating system feels fluid too.
✔ Great battery life up to 60 hours
✔ Classic round-shaped looks, suitable for all occasions
✔ 50M Water resistance
✔ Great fitness tracking capability
✖ Lack of supported app
✖ Only 4GB internal storage
Similar to Apple Watch, Samsung Galaxy Watch Active 2 comes in two sizes, 44mm and 40mm in height/diameter. Again, we will recommend 44mm for men and 40mm for girls with a small body frame.
Despite it is not running Google's Wear OS, Galaxy Watch Active 2 with Tizen OS is still considered to be the best smartwatch for Android phone users. It feels zippy and snappy. It comes with fitness tracking and a deactivated ECG function (coming soon in the year 2020 as claimed by Samsung officials). Apart from that, this smartwatch has native sleep tracking, a feature absent in Apple Watch 5.
Galaxy Watch Active 2 AMOLED display is beautiful and has an always-on function. There are multiple watch faces for users to choose from. On top of that, this watch really lives up to its promise for great battery life. It can survive for 2-3 days usage.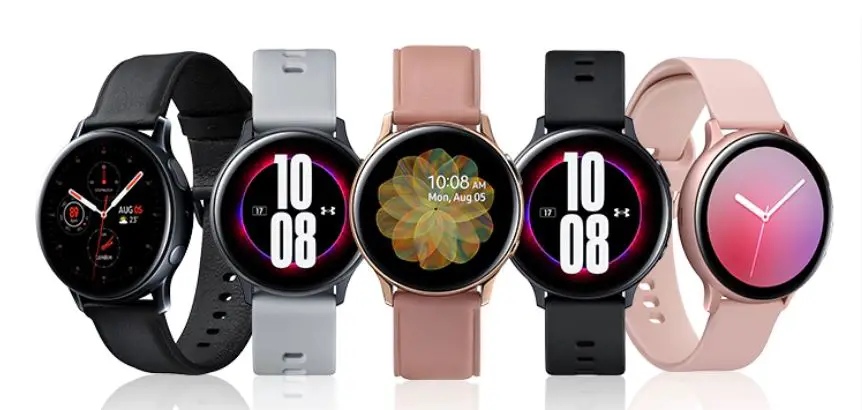 Instead of using a physical crown or dial, Samsung Galaxy Watch Actives 2 uses digital bezel as its main control. Users can scroll around the user interface easily. This watch also comes with two physical buttons, one back button and one home button. Overall, the control feels natural and intuitive.

The downside is that not many apps are available on Tizen OS, just to name a few, Facebook Messenger and Google Maps are actually missing. And the internal storage 4GB is rather small in comparison to Apple Watch 5. Also, Bixby, the voice assistant needs improvement too.
Also great for Android users– Best Wear OS smartwatch
3. Fossil Gen 5 smartwatch
Fossil Gen 5 is the best Wear OS smartwatch for Android users. Fossil is the rare traditional watch brand which understood smartwatch and actually created a great smartwatch.
✔ Sleek traditional watch design
✔ Solid build
✔ Wear OS compatible with more apps and Google services
✔ 30M Water resistance
✖ Limited fitness tracking capability

If you are a Google fan who wants more of Google services, this smartwatch is excellent for you. It runs on Google Wear OS, which has access to Google Play Store and Google Assistant.
Its screen is AMOLED with 328ppi pixel density, making the display sharper. Unfortunately, sometimes the display becomes unreadable under bright light. You'll need to adjust accordingly. It has all the standard smartwatch functions – built-in NFC, GPS, fitness tracker and speaker function. It is water-resistant up to 30 meters, sufficient for showering, even swimming.
Despite claims that running on Snapdragon 3100 processor lengthens the battery life, it only good for one-day usage and still needs a recharge every night. Performance of the watch is great and probably the smoothest of all Wear OS watch, thanks to the 1GB RAM and the Snapdragon chip.

Wear OS is actually pulling the leg of Fossil Watch Gen 5 overall score and experience. The fitness tracking reporting mainly rely on Google Fit app at the moment. Google Fit can count your steps, movement minutes and heart rate. It does all the basic tracking and nothing beyond. If you're looking for a smartwatch which compatible with Google Apps, Fossil Gen 5 is your choice. If you prefer accurate fitness tracking and analysis, go for Apple Watch 5 or Samsung Galaxy Watch Active 2.
Best long battery life smartwatch
4. Huawei Watch GT 2e
Huawei Watch GT 2e is one of its kind with a whopping 2 weeks battery life. The trade-off is its lack of supported app as well as limited smartwatch features.
✔ Impressive battery life, 2 weeks
✔ Affordable pricing
✔ 50M water resistance
✔ Great fitness and health tracking, plus native sleep tracking
✖ Limited app support
✖ Limited smartwatch features

Huawei Watch GT 2e has only one size which is 46mm. It is notably bigger than both Samsung Watch Galaxy Active 2 and Fossil Gen. If you prefer a smaller watch size, you can opt for the Huawei Watch GT2 which is cost an additional RM100.
Huawei GT2e has a 1.39 inches AMOLED display with a 454×454 resolutions. This watch is powered by Huawei's own Kirin A1 chipset, which has an intelligent power-saving technology, making it able to last up to 2 weeks on good runtime! It has only 16MB RAM and 4GB internal storage. Music/song can be stored and played from Huawei Health App. And sorry, there's no support for Spotify.
One thing to note that Huawei GT2e is more of a good fitness tracker than a good smartwatch. It is good enough to track all kinds of sports activities, like walking, running, cycling, swimming, indoor running and many more.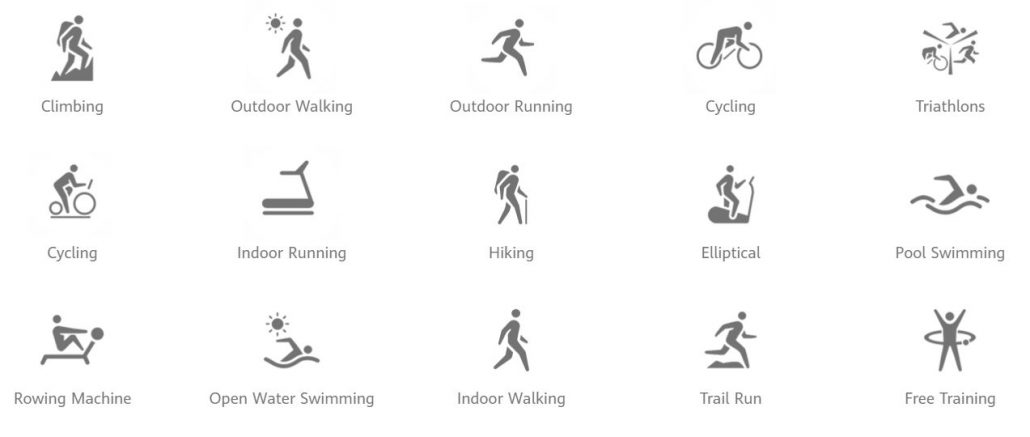 However, Huawei Watch GT 2e only support basic phone notification, you can read them and dismiss. But no other action can be taken. And there is almost no third-party app support at all. It also doesn't have WiFi, LTE, or NFC payment feature.
Huawei Watch GT 2e is a unique package given its affordable pricing and solid build quality. It certainly suits for those who need a good looking wristwatch cum fitness tracker. And there are many who do not want to be bothered by the constant notification from a smartwatch.
Best cheap smartwatch/fitness tracker
5. Mi Band 4
Mi band 4 is still the best budget fitness tracker/smartwatch in Malaysia 2020. Xiaomi brand still reigns as the king of value for money for tech products.
✔ Really cheap and affordable
✔ Very light and slim
✔ 50M water resistance
✔ 20-days battery life
✔ Adequate health, fitness and sleep tracking
✖ the fit tracker looks may not suitable for certain occasion
Here is Mi Smart band 4, a fitness tracker with basic watch features that is super light at 21g. I include it in this list as Mi band 4 is perfect as a watch, it tracks health and fitness activity, and relays phone notification. So, it is smarter, if not as smart as most smartwatches in the market.
Mi band 4 has a coloured AMOLED screen and allows you to customize the bands – a simple comfortable buckle, made from thermoplastic polyurethane. Xiaomi claims that on a single charge, it can last you an awesome 20+ days!
It is water-resistant up to 50m, so taking it to swim or having a shower is of no sweat at all. With improved visibility in and outdoors, this watch is alluring. The interface is also user-friendly, not too lagging, and there are many new fitness tracking features – improved tracking, heart rate monitoring, connected GPS and more.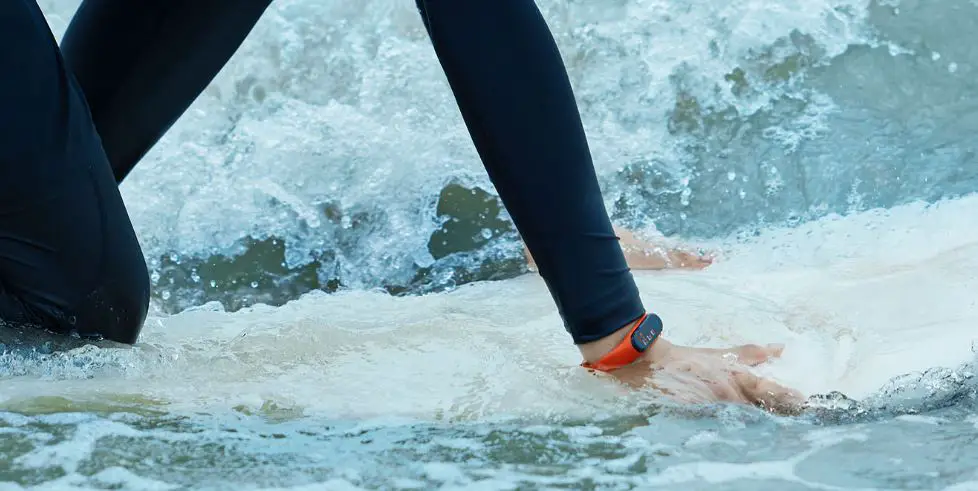 All the recorded data can be read on Mi Fit app. There's a notable feature that let users sync Mi Fit data to Google Fit.
If you are looking for a cheap, complete fitness tracker with basic smartwatch features, this is it!  The only downside I can see is some may feel awkward wearing a fitness tracker band. There's nothing much to complain on Mi band 4 at this price point.
Conclusion
There are no hard and fast rules when it comes to selecting the best smartwatch. Identify the watch OS you want, prioritize your needs and finally evaluate the price and affordability.
Remember to support me by clicking any of the lazada/shopee link listed on the website before you make any purchase. And like our Facebook page too.