No Unifi Broadband or Maxis Fibre in your area and struggling with poor mobile internet issues? 4G WiFi routers are cheap and reliable, so you should check them out.
I have researched over 20 different 4G WiFi routers in Malaysia and found these 5 best WiFi routers with SIM card. Their performance is the best in their price range and they support the majority of Malaysia's telcos.
---
What is the best WiFi router with SIM card slot in Malaysia?
The best WiFi router with SIM card slot in Malaysia is TP-Link MR600. Because it has a very strong network signal and a maximum speed of 867 Mbps. It can also broadcast WiFi networks on both 2.4GHz and 5GHz frequencies. Furthermore, users can add on TP-link OneMesh to expand its WiFi coverage conveniently.
Check out the top 5 WiFi router with SIM card slot in Malaysia:
---
1. TP-Link MR600
Best WiFi Router with SIM Card Slot Malaysia
Best deal on Lazada Best deal on Shopee
The TP-Link Archer MR600 is a 4G+ router that can provide a backup internet connection in case your fibre broadband goes down. It comes with a SIM card slot that allows you to connect to mobile internet.
It is compatible with all the telcos in Malaysia including UniFi Mobile, DiGi, Umobile, YES LTE, Maxis, Celcom and more.
There are also four Gigabit Ethernet ports for wired connections TP-Link Archer MR600. So, you can get very stable connections while playing on a gaming pc or laptop.
The TP-Link Archer MR600 is only using WiFi 5 technology. It is capable of broadcasting a dual-band WiFi signal on both the 2.4 GHz and 5 GHz bands, offering maximum connection speeds of 300 Mbps on the 2.4 GHz band and 867 Mbps on the 5 GHz band. 
But its 2 antenna design is not that effective. It has rather poor WiFi coverage compared to other standard WiFi routers. Luckily, the coverage can be enhanced by using TP-link Onemesh to form a mesh network system.
Overall, the TP-Link Archer MR600 is a great and complete 4G WiFi router system. Because it comes with many ethernet ports, dual-band WiFi and also supports the OneMesh system.
Pros
Stable 4G connection
Good mobile network reception
Support OneMesh extender
Affordable
Cons
---
2. TP-Link TL-MR6400 
Cheap 4G WiFi Router with SIM Card Slot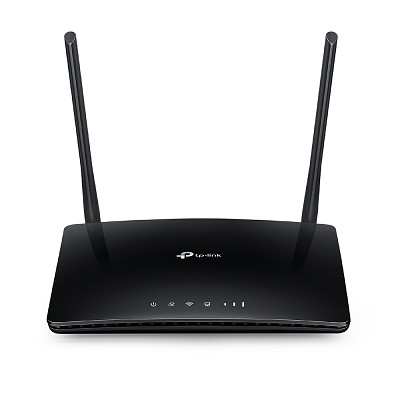 Best deal on Lazada Best deal on Shopee
The TP-Link TL-MR6400 is a good budget 4G WiFi router that can support all popular local telcos, including Yes LTE, Maxis, Celcom, DiGi and Umobile.
While it may look resemble TP-Link Archer MR600 but it is more basic and has fewer features.
The key differences between TP-Link TL-MR6400 and TP-Link Archer MR600 are that:
TP-Link TL-MR6400 only can broadcast 2.4Ghz WiFi
TP-Link TL-MR6400 only has 100Mbps ports
Slightly poorer mobile network reception
The TP-Link TL-MR6400 supports 802.11b/g/n on the 2.4GHz band with maximum speeds of 300Mbps.
Thankfully, it is very easy to set up this router. It requires no configuration at all, users can start enjoying high-speed mobile internet by just inserting a SIM card into it.
Pros
Very cheap
Work with all major mobile telcos
Plug and play
Cons
No 5Ghz WiFi
No 1Gbps port
Moderate mobile network reception
---
3. Netgear Nighthawk M2
Best 4G LTE/5G Router in Malaysia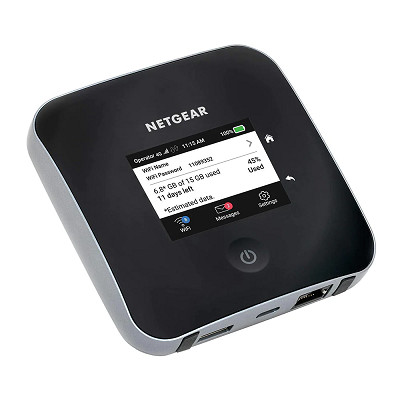 Best deal on Lazada Best deal on Shopee
If you want the most powerful 4G LTE router, then you must check out Netgear Nighthawk M2. Technically, it is a mobile hotspot router/pocket WiFi.
The Netgear Nighthawk M2 is very light and comes with a built-in battery. The battery size is 5040 mAh which can last up to 10 to 15 hours, totally incredible for pocket WiFi.
There is nothing more impressive about this Netgear router than its peak download speed of up to 2Gbps and upload speed of 316Mbps. With 4×4 MIMO and 5CA carrier aggregation, it ensures top performance for mobile internet WiFi.
Besides that, Netgear Nighthawk M2 supports all prepaid and postpaid plans in Malaysia, including Maxis, Celcom, Digi, Yoodo, One XOX, Hotlink and more. It supports various mobile bands such as 700/900/1800/2100/2600 for 4G LTE and /850/900/1900/2100 MHz for 3G.
The Netgear Nighthawk M2 is no doubt a very powerful 4G LTE router but bear in mind that its WiFi coverage is much smaller than the usual WiFi routers without SIM card slots. You can check out the Netgear Nighthawk M5 if you prefer a 5G router.
Pros
Ultra-fast WiFi
Extra long battery life
Compatible with all mobile network
Stable and fast mobile internet connection
Cons
Expensive
Poor WiFi coverage
---
4. Huawei B315
Best Router for Unifi Air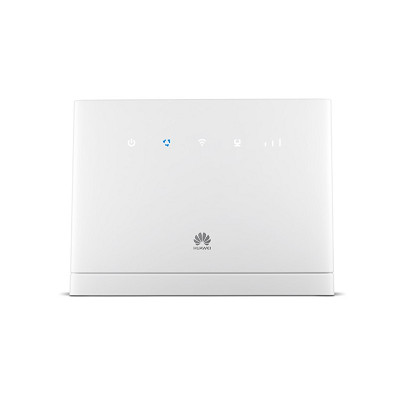 Best deal on Lazada Best deal on Shopee
Huawei B315 is one of the most popular and best-selling 4G LTE routers in Malaysia. It can handle 32 simultaneous connections.
On a 4G connection, it has a maximum download speed of 150Mbps and upload speed of 50Mbps.
But in reality, the connection speed hardly achieves such high speed with our local mobile internet. Most people will be able to get 15 to 30 Mbps by using the Huawei B315.
Also, this router is not for every mobile network. It is only suitable for Yes 4G, Unifi Bebas Prepaid Unlimited, Unifi Air, Umobile GX, Maxis unlimited and Digi Infinite 150.
Pros
Cheap
Can be used for Unifi Air
Cons
4G mobile internet speed is average
Many sellers are selling modded units (illegal)
---
5. TP-Link M7000 4G LTE Portable WiFi
Cheap 4G LTE Pocket WiFi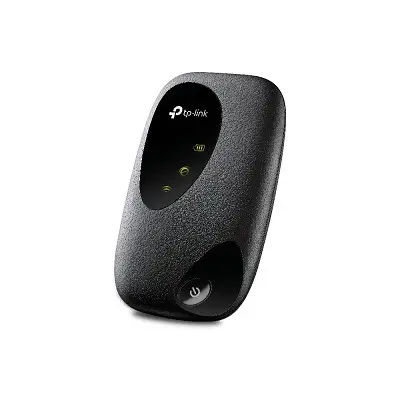 Best deal on Lazada Best deal on Shopee
The TP-LINK M7000 is a very light and affordable 4G LTE Portable WiFi. It weighs 86 grams with a battery.
This pocket router supports both 3G and 4G LTE connections. It can support many frequency ranges including Band 1, 3, 5, 7, 8, and 20 but not band 28.
Also, note that it only supports a maximum of 10 simultaneous connections.
In terms of battery life, TP-LINK M7000 is pale in comparison to the Netgear Nighthawk M2. The included battery is 2000mAh and can last up to 8 hours of usage. 
But the battery life deteriorates more quickly when multiple devices connect to it. When connected to three devices, the M7000 can only last about four to five hours.
In conclusion, the TP-Link M7000 is a very cheap and reliable 4G LTE MiFi router. Even though the battery life isn't spectacular, it's definitely better than many unnamed brand pocket WiFi sold on Shopee and Lazada. Typically, these unnamed brand pocket WiFi only last for one to two hours.
Pros
Long battery life
Affordable
Good internet speed
Very light and convenient
Cons
No ethernet port
Only 10 simultaneous connections
---
Competition
C300 Modem Router Review
Most of the C300 modem routers sold online in Malaysia are modified, which means they could be illegal to use. The routers are also very low quality compared to 4G routers from TP-link or Dlink. There have been many complaints from customers regarding the router's slow speed.
D-Link DWR-920V Review
D-Link DWR-920V is a modest 4G LTE AC1200 router. It can broadcast both 2.4Ghz and 5Ghz WiFi network. While it is slightly more expensive than the TP-link MR6400, it is also more powerful. It has Gigabit LAN ports which TP-link MR6400 don't. Both mobile internet speeds are comparable. But it has limitation of 10 WiFi devices, whereas MR6400 can support up to 32 devices. Hence, I recommend to buy D-Link DWR-920V if you have less than 10 connecting device.
Prolink 4G LTE Hotspot WiFi Modem Review
Prolink portable MiFi router is one of the Shopee best sellers. You can use it with TM unifi Air, unifi Mobile, unifi BEBAS Unlimited, Celcom XPAX, DiGi, YES 4G, XOX, Tune Talk Unlimited, and Yoodo Unlimited. Moreover, it has both MCMC and SIRIM approval. There are many satisfied customer for this Prolink router. But I still prefer TP-LINK M7000 over this device because TP-link brand is more reputable.
Tenda 4G185 Review
The TENDA 4G185 is similar to the Prolink MiFi router, but is slightly more expensive. The Prolink router's battery can be swapped easily, making it a better value for money.
---
4G Router FAQ
Which 4G WiFi router is best for home Malaysia?
TP-Link MR600 is the best 4G WiFi router for home in Malaysia. It comes with a Gigabit WAN port and a SIM card slot. Plus, it has good enough WiFi coverage for small homes too.
What is the fastest 4G LTE router in Malaysia?
The fastest 4G LTE router is Netgear Nighthawk M2. It can support up to 2Gbps download speed. Moreover, it has a strong signal that is miles ahead of other brands on the market.
Is 4G router better than hotspot?
No, most of the time 4G router has the same performance as a mobile hotspot. Due to the fact that most smartphones today have really good antennas and strong signals, which are equivalent to 4G MiFi routers. There are however some models, such as the Netgear Nighthawk M2, which have better network signals than smartphones.
What is the best 5G router in Malaysia?
The best 5G router in Malaysia is Netgear Nighthawk M5. 5G WiFi router is not common and very expensive. As an example, Netgear's Nighthawk M5 is selling for RM3,900.