Searching the perfect gift for men? Men are hard to shop for. But I know most men love these 3 things: sports, cool gadgets and games.
Being a tech junkies myself, I am definitely qualified to help on this one. I have handpicked the best tech gifts to buy for your boyfriend, husband, son, or male buddy.
The gift selected below are suitable for different occasions, so pick one depending on  whether you're buying a birthday gift, anniversary gift, Christmas gift, Valentine's day gift, or just  a surprise gift
A quick list of our most recommended gifts for men in Malaysia 2020.
Best gifts for men under RM100
Best gifts for men under RM1000
The 25 best gifts for Men in Malaysia
Let's check out our 25 best gift ideas, ranked from cheapest to most expensive.
1. Card Wallet with Money Clip – RM24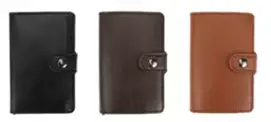 This type of card wallet is ideal for easy everyday carry. It is a fun little gift for men who prefer the minimalist style.
With e-wallet being more common day by day, we don't really need to bring too much cash with us anymore. This card wallet has a dedicated card slot for credit cards and money clips for carrying cash. It comes with a simple credit card insert and ejects mechanism for quick access to your cards.
---
2. CHOETECH Wireless Charger Stand (10W fast charge) – RM39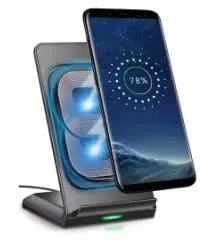 CHOETECH wireless charger stand is very useful for anyone who always works in front of a computer. It props the phone up so you can check everything by a glance, without having to pick the phone up.
Wireless charger stand is one of those devices which you don't know you need it until you use once. Plus, it keeps your table free from messy cables.
---
3. Photobook Malaysia – from RM50

Photobook is a unique gift for anniversary and valentine's day. A simple but meaningful gift. Make all your happy memories and precious moments into one photo book. Your husband/boyfriend will definitely treasure it.
If he doesn't appreciate it, it still a good gift for your ownself =). And it's super affordable too.
---
4. Anker A1363 PowerCore – RM139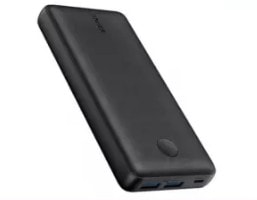 Anker A1363 PowerCore is the must-have companion for the man who is always on the go.

This power bank is good has 20000mah capacity, support 18W fast charge and has dual output port (Maximum 12W for charging two devices simultaneously)
---
5. Anker Smart Scale C1 – RM165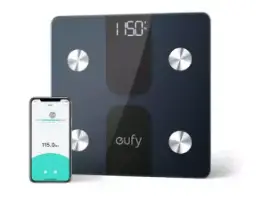 Anker/Eufy Smart Scale C1 is a smart scale that does more than just measuring weight. At a reasonable price, this scale is able to do the same things as its costlier counterparts. You can track your weight, body fat, bone mass, water intake and more, by pairing with a phone.
Then, users can use the free Eufylife app to track and record your measurements on Apple Health and Google Fit. A fun gift for the middle-aged couple who care about health and fitness.
---
6. Philips AquaTouch Electronic Shaver S5420 – RM289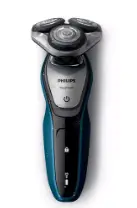 The Philips AquaTouchElectronic shaver comes with 5-direction flex head designed to follow your face contour and reduce harsh cutting. It can stand up to 45 minutes of cordless shaving, work out to be around 13 shaves.
The good thing in buying Philips shaver is their shaver heads are easily available in retail stores and online. The shaver head is expected to last for at least 2 years. A perfect gift for men who like to keep their face trimmed and cleaned.
---
7. Zhiyun Smooth-X Smartphone Gimbal – RM299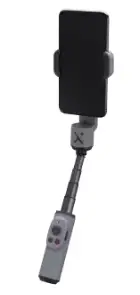 This Zhiyun Smooth-X smartphone gimbal is the best gift for your other half who is interested in photography or videography. Gimbal is another gadget that you don't know you need it until you own one.
Zhiyun Smooth-x gimbal supports horizontal and vertical axis orientation. And it has built-in telescopic selfie stick that can be extended to up to 20" length. You will happily kiss goodbye to shaky videos. More awesome video and photo for you to upload on Instagram.
---
8. TP-LINK Archer AX50 WIFI 6 Modem – RM299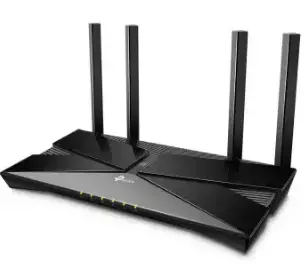 TP-link archer AX50, the best value wifi 6 router for broadband up to 500 MBps. We all love faster wifi speed and hate stuttering video or lagging video game session.
If these problems have been haunting you at home for long, time to settle them once and for all. TPlink Archer AX50 is a great upgrade for your original unifi/maxis wifi route. It supports wifi 6, decent coverage and max speed of 500Mbps.
---
9. Pandora Box Retro Arcade Game Console – RM299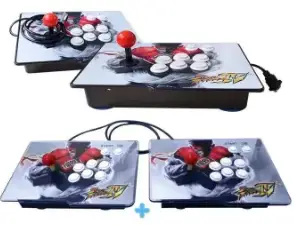 Pandora box retro game console is a fun unique gift for the men of all ages. They would simply love this compact arcade-style console with more than 3000+ retro game.
The best thing is that it can sit nicely on your desk or coffee table. Everything is nostalgia in and it has the same intuitive and simple controls that arcade machines have. You and your family can have countless hours of entertainment. A great and fun activity during any gathering ocassion.
---
10. Sandisk Extreme External SSD – RM388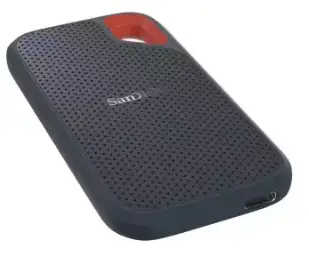 Sandisk extreme portable SSD is built to withstand harsh condition to give you peace of mind. Today data is more precious than ever.
This neat little SSD is convenient, rugged, and fast! Its reading speed is up 550Mbps and rated IP55 water & dust resistance. Sandisk Extreme available in 4 storage size, 250GB, 500GB, 1TB and 2TB
---
11. Logitech MX Master 3 Wireless Mouse – RM385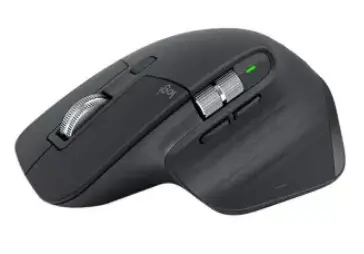 Logitech MX Master 3, the holy grail of mouse. If your boyfriend/ husband uses a laptop or PC, he will appreciate this freaking good mouse.
This mouse is ergonomically designed so that your wrist don't get fatigue so easily. It is wireless Bluetooth mouse with built-in battery that last more than 70 days. It can be charged through a USB-C port.
It comes with Logitech MagSpeed scrolling, electromagnetic scrolling that can scroll to maximum of 1000 lines in a second. Experience that satisfying scrolling, you will be hooked to it.
---
12. Amazon Kindle Paperwhite -RM569
Having a Kindle Paperwhite is an awesome way of reading your favourite book at any place, any time you prefer. It almost light as a feather and incredibly thin to make it convenient to carry around.
This Kindle has a flat-front panel, there's no lip around the screen anymore. It is also waterproof and supports audiobooks. A practical gift for the nerdy boyfriend/husband.
---
13. Apple Airpods – RM599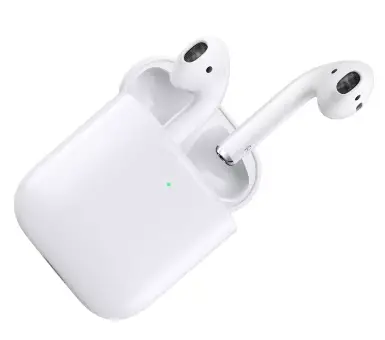 Airpods are the perfect gift for men who are atheletic and love to work out. Apple airpod is the best true wireless earphone. Period.
It stay tight in your ears during workout session without any problem. The design is beautiful which every other brands are copying. The sound quality is great, voice is not bad either.
---
14. Netflix Premium Subscription – RM660 per annum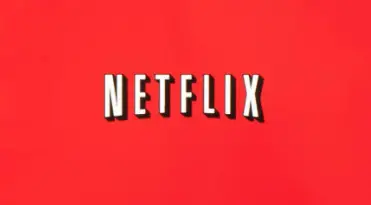 Who doesn't like a good movie session? I admit that Netflix subscription is such a lazy idea and not unique enough. Come on, don't take this as a birthday gift or anniversary gift. Just take it as a random surprise gift for your men. And it only takes you a few clicks to subscribe to Netflix
Men who come back from a tired working day would be happy to binge watch Stranger Things on Netflix.
---
15. Nvidia Shield – RM899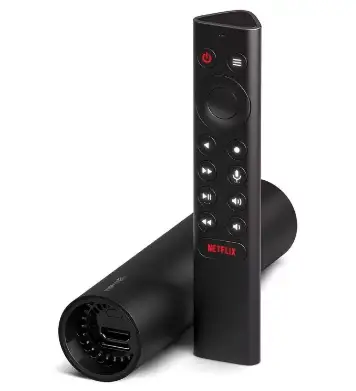 Nvidia Shield is our choice of best android tv box in Malaysia. It is simply the best 4k TV stick. This little device built in with Nvidia Tegra X1+ processor whick makes the control and viewing experience silky smooth.
It can deliver Dolby Vision, Dolby Atmos, Giga Ethernet port, dual-band AC Wifi, microSD card expansion. The best of all, it is capable of AI upscaling your HD video to 4K video using AI technology.
---
16. Fossil Collider HR Hybrid Smartwatch – RM969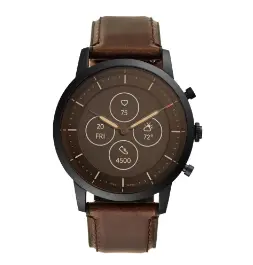 Fossil Collider HR Hybrid Smartwatch, a cleverly disguised smartwatch, catered more towards business and executives attires, yet it is also a sporty smartwatch to track your movements, changes time zones automatically and notifies you accordingly.
It combines the best of a traditional watch with modern functionality. It can last for around 1-2 weeks time with movement tracking turned on.
---
17. Bose Soundlink Revolve+ – RM1419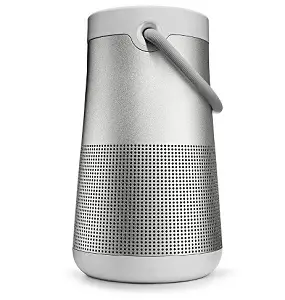 If your man is a music fanatic, this nifty little Bose Soundlink Revolve+ is great as it delivers an impressive sound quality. You may question if this is possible coming from such a small and compact size speaker, but this is really the case.
It can be operated by battery or directly connected with a wire. It is compatible with most popular smartphones, gadgets, and handhelds. it can support 16 hours of playtime with a built-in mic and is also water-resistant (IPX4).
---
18. Bose QuietComfort 35 II – RM1559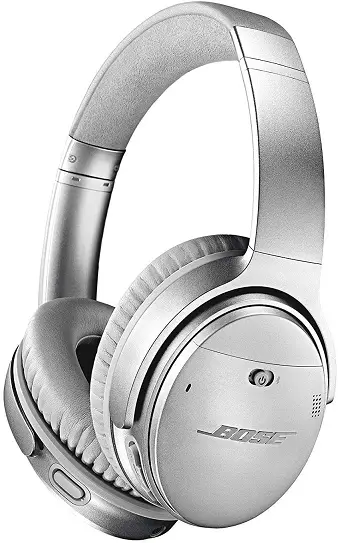 Bose QuietComfort 35 II is an excellent gift for anyone who the audiophile. These wireless headphones offer splendid audio performance, hands-free voice assistant access with optimum active noise cancellation. It has an industry-leading noise cancellation feature that provides an immersive experience.
If you prefer more feature-rich headphones, you can go for Sony WM-1000XM4. But personally, I prefer Bose QuietComfort 35 II.
---
19. Nintendo Switch – RM1579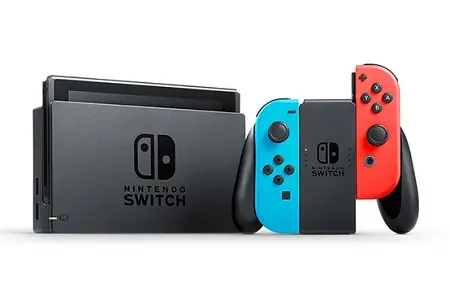 It's still not too late to join the animal crossing family. Nintendo Switch is the best console for both grown-up gamers and kids. Hence, it is also frequently selected by reviewers as the best game console for families with kids.
When your husband is not playing with it, you can grab it to start playing animal crossing. Win-win for both fo you.
Honestly, Nintendo switch created a lot of fun time for me and my kids.
---
20. DJI Mavic Mini – RM1599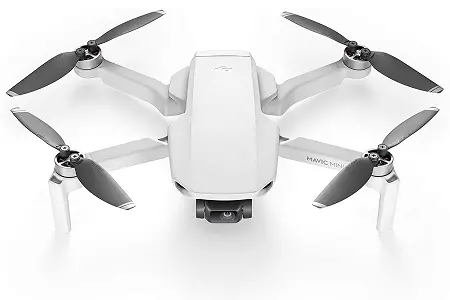 DJI is considered the best and most famous in the consumer drone market. This DJI Mavic Mini is small and light that you can carry it easily in a small bag. It takes good video and lasts a solid 30 minutes of air time.
You should have seen a lot of cool videos on YouTube and stunning aerial photography on Instagram. Get this pocket-sized drone for your other half to take some great photos on your next travel.
---
21. Apple iPad – RM1849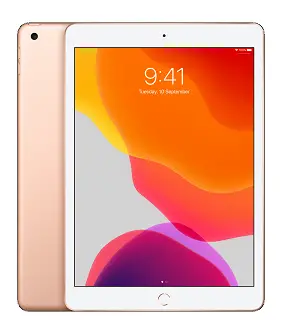 Having an iPad is very handy no matter you want to use it as entertainment or productivity tool. It can make your movie session more enjoyable. At the same time, iPad is great for note-taking, a quick draft of content, simple editing of photo and many more.
The 7th gen iPad supports Apple Pencil which makes it better than ever without paying the steep price of iPad Pro.
---
22. OSIM uSqueez Leg Massager – RM1888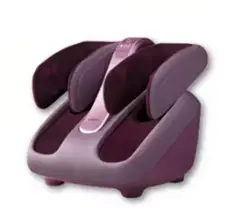 OSIM uSqueez is the perfect gift(excuse) to buy for your husband. It is much more affordable than a full body massage chair and it is still a good treat after a hectic day.
Every so often that we have something that we want to buy but are not willing to splurge it on ourselves.
I bet most of you have the same feeling that we are more willing to spend on the loved one. So get this awesome leg massager to reward yourself for managing the home and family so well.
uSqueez uses 5 different massage techniques to emulate professional hand massage. Different from a mere foot massager, this leg massager covers your thighs and calves too.
---
23. Apple Watch 5 – RM1899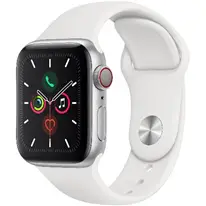 If your man is into smart devices, this Apple Watch 5 is one of our best smartwatch picks. It gonna put that huge grin on his face.
Apple watch is the most tastefully crafted smartwatch in the market. It's buttery smooth and packs tons of smart features.
---
24. Xiaomi Mi Surface 37″ Gaming Monitor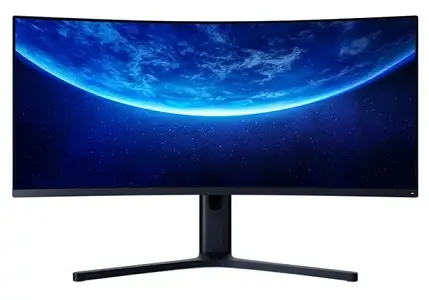 Xiaomi Mi Surface 37″ Gaming Monitor is the perfect gift for the man who is an enthusiastic gamer. The slight curve along its screen offers an immersive experience whether you're playing FPS, MOBA, MMORPG or strategy game.
No other gaming monitor you can find in a similar price range with equivalent specifications. Apart from Xiaomi smartphone, this gaming monitor is one hot deal you shouldn't miss out.
---
25. Sony PlayStation 5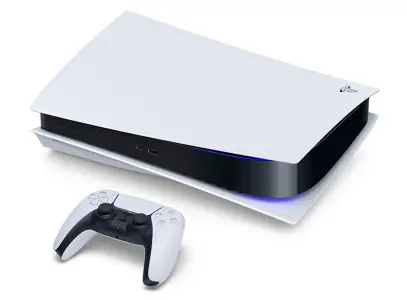 Sony PS5 is the dream console for every man. And we all know men never grow up. Almost every guy I know enjoy a little bit of gaming. I know the PS5 is not released yet but you can bookmark it to buy it in the future.
By the way, it is also an ideal Christmas gift for your son.