Malaysia's hot weather makes it hard to not turn on the air conditioner at home. At the same time, using air conditioner creates dry air, which can result in health problems like difficult to breathe, dry eyes, and skin.
Therefore, humidifiers are necessary for adding moisture back into the air. There are ultrasonic humidifier (cool mist) and evaporative humidifier (warm mist). Most air humidifiers that available in Malaysia are ultrasonic humidifier.
After inspecting many air purifier brands and models in Malaysia, Xiaomi Mi Smart Antibacterial Humidifier 4.5L is the best air humidifier to buy in Malaysia
If you're finding a compact humidifier for small bedroom, we recommend Xiaomi 3Life 211 Air Humidifier 1L.
Check out the complete list of our top 7 recommended air humidifiers in Malaysia:
1. Xiaomi Smart Antibacterial Humidifier 4.5L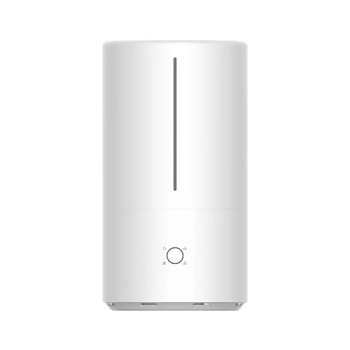 Xiaomi Smart Antibacterial Humidifier is highly recommended for anyone with a slightly more generous budget and concern with health.
This humidifier is special for its disinfect process to kill bacteria in the water. It is simply the best air humidifier for sinus and baby who are often more sensitive towards bad air quality.
Xiaomi Mijia Air Humidifier features:
Can refill water from the top of the device
4.5L large capacity
Sterilization feature
Automatic constant humidity with smart sensors
300mL/h flow rate
Can be controlled with mi home app
Customer's positive review:
Great working smart air humidifier, thumbs up for the seller.
Customer's negative review: None
Just a side note that this Xiaomi air humidifier is actually manufactured by Deerma. (another air purifier brand in this list)
First, many people do not aware that we actually need to use distilled water for ultrasonic air humidifier. According to a report on Time.com, a humidifier can cause more harm than good if used inappropriately. Because an ultrasonic air humidifier breaks water particle into a mist, so it can release bacteria from tap water into the air.
Even if distilled water is left for a long time in the tank, germs still can grow inside of it. Hence, we think that the best ultrasonic air humidifier must come with disinfection feature.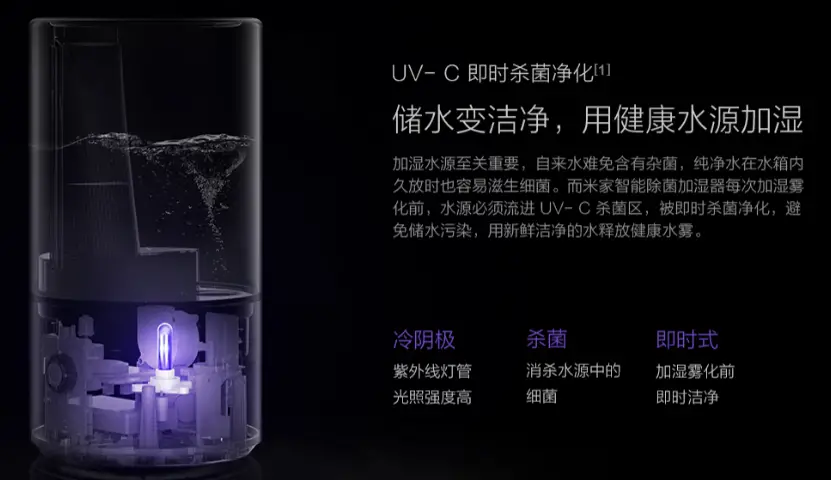 Xiaomi Smart Antibacterial air humidifer has UVC light built-in. So everytime you turn on the device, the disinfection is automatically carry out on the water before they were turned into a mist.
It is also very convenient that refill can be done directly from the top of humidifier, which saves you time and energy.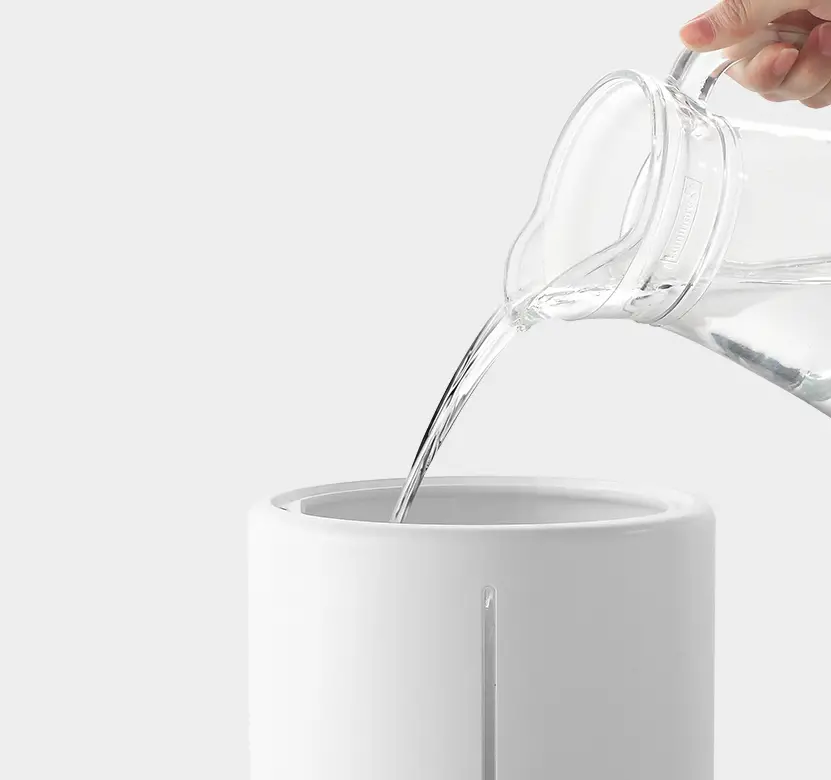 Next, I would like to touch on the design of this Xiaomi air humidifier. Similar to any Xiaomi smart home product, this device is beautifully-designed with a minimalist appearance. It looks like a soundbar and you may mistake it as a larger version TP-Link wifi router Deco M4.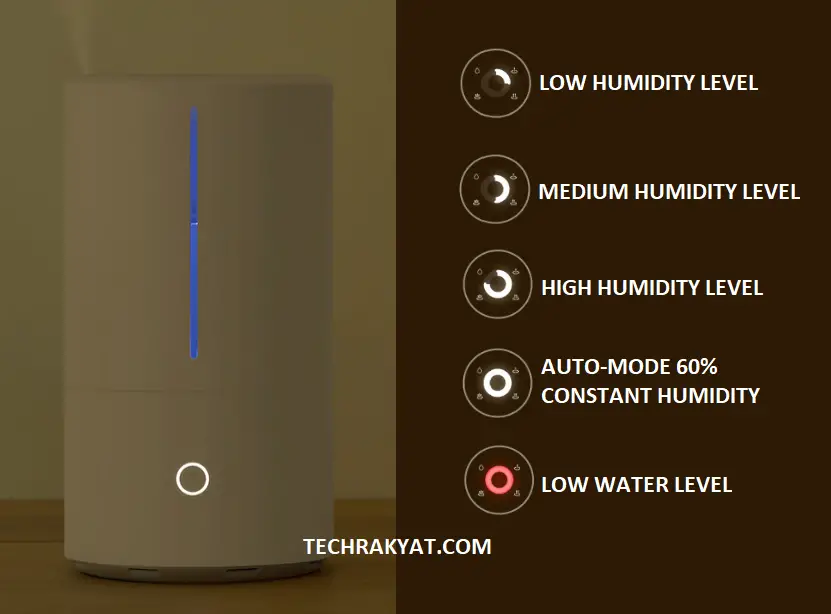 The LED light is super subtle and not shouting at the face of users. And water level can be seen easily and clearly through the transparent water level indicator.
There's also a ring indicator that shows humidity level and warning on low water level.
Apart of all the above functions, this humidifier is the only smart air humidifer that available in the market (which I am aware of).
You can linked it to Mi Home app and control the Xiaomi smart air humidifer on the tip of finger with your smartphone. You can also set for automatic turn on and shut off of the device all through the phone.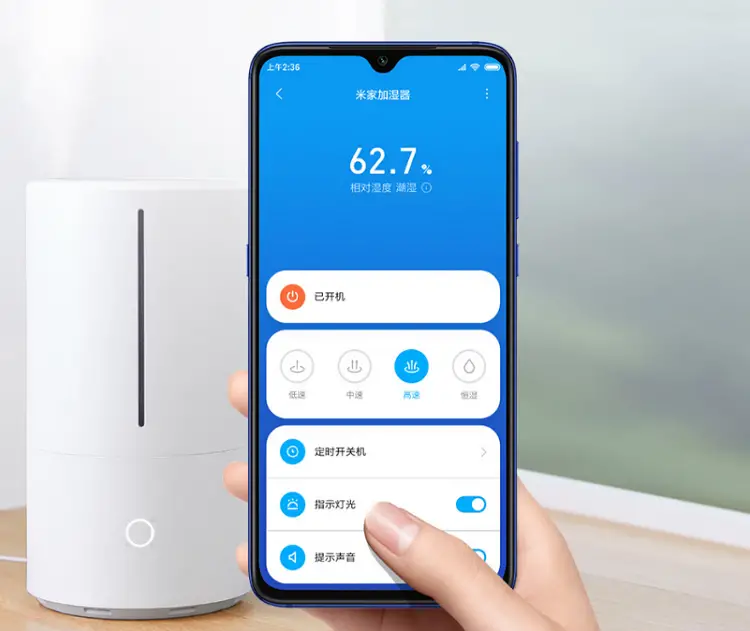 If you want a really good air humidifier that really does humidiying properly, Xiaomi Smart Antibacterial Air Humidifer is your only choice. It doesn't comes with aroma diffuser feature nor air puriying capabilities.
But it is the only few ultrasonic air purifier that do the works correctly. This model comes with 6 months local supplier warranty.
Best deal on Lazada Best deal on Shopee
2. Xiaomi 3 LIFE 211 Air Humidifier 1L With LED Night Light 3000mAh (Cordless Portable)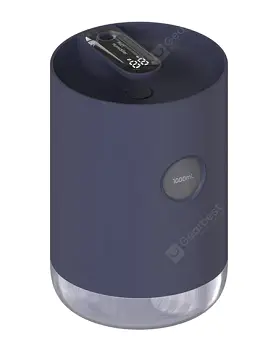 Xiaomi 3 LIFE 211 Air Humidifier is the best air humidifier for bedroom that is small enough to put on your bedside table. It has close to 170 reviews and rated 4.7/5.
It has a 1-litre water tank that can last up to 14 hours (enough for a whole night sleep)
Xiaomi 3Life 211 Air Humidifier main features:
Truly portable with 3000mAh built-in battery
Clear digital display showing battery life
Soft and soothing white night light
Ultra-quiet design
Customer's positive review:
I don't see it anywhere written in the box that it is a Xiaomi brand. The quality is good. I only tested it with water, have not added with fragrant liquid.

The mist is strong and consistent. I like it ! The package came well packed with protective bubbles.
Customer's critical review:
power cannot last 9 hours. need to use power bank to keep it on. water mist too low
A quick disclosure, I actually can't find any direct link or connection for this product with Xiaomi. But it is considered a good buy for its price and function.
This air humidifier is beautifully designed and comes with a clear digital display for its battery life on its top handle. It also has a water level indicator at the middle of its body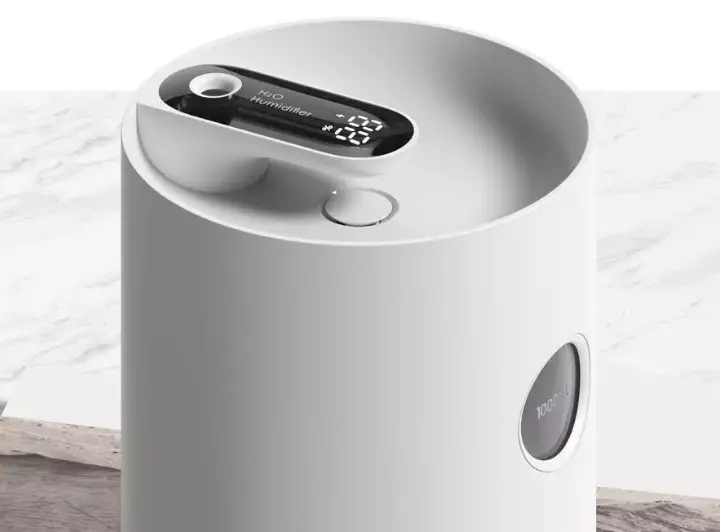 It is very easy to add water into this humidifier, simply open the top and pour water into it.
There are some air humidifier models in the market that need you to take out the whole water tank, flip it upside-down in order to fill the water, which I think it is more difficult than this Xiaomi Air Humidifier's solution.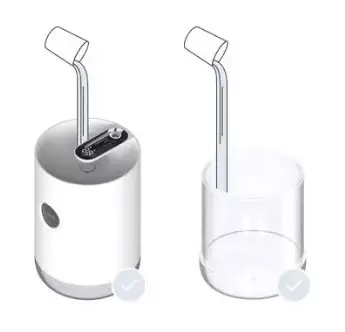 Xiaomi 3 LIFE 211 Air Humidifier uses ultrasonic atomization technology where water is atomized into fine particles and negative oxygen ions, this, in turn, creates a water mist that can be diffused evenly. It has a spray rate of 50ml/h.
The most distinct feature of this humidifier is it comes with built-in 3000mAh battery. You can charge it using micro USB through power bank.
Just to clarify, the sellers definitely exaggerate on its battery life, there's no way it can last up to 9 hours with only 3000mAh. It could only last about an hour according to one customer's feedback.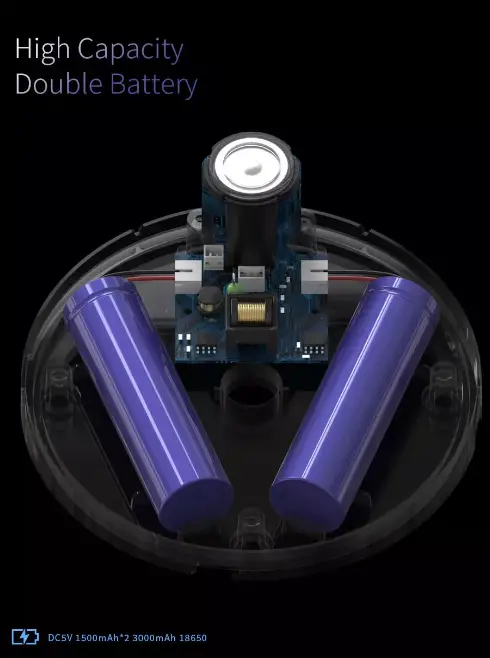 You can use it whether corded or cordless. There are not many truly cordless air humidifiers available in the market. And let's not forget that it only cost RM50+.
Xiaomi 3 LIFE 211 Air Humidifier comes with 6 months international seller warranty.
Best deal on Lazada Best deal on Shopee
3. MUJI-inspired Ultrasonic Air Humidifier/Aroma Diffuser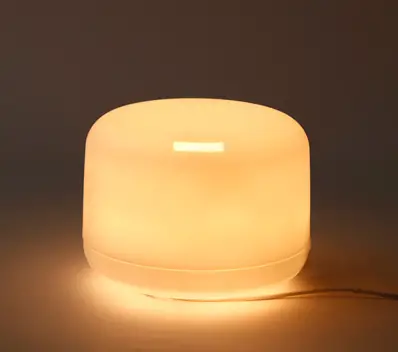 First thing first, all the cheap MUJI air humidifier or diffusers you found on Shopee and Lazada is not really from the original MUJI brand. Because the original MUJI air humidifier cost as much as RM370+.
This is a MUJI-inspired 3-in-1 humidifier, aromatherapy diffuse and night light.
This model comes with a colour changing night light that generates a calming and relaxing light along with cool water mist that is perfect for any home.
MUJI air humidifier main features:
Minimalist MUJI design
7-colour night light
Timer function
500ml capacity
Auto shut off feature if there's no water
Customer's positive review:
Good quality item. Came with everything intact. Instruction provided pun jelas. Been using it for 1 day dah and semua okay ⭐️
Customer's critical review:
The diffuser will OFF automatically although i didnt set any timer. So the whole night i have to turn on for many times. so inconvenience to use it . 😪 i have to wake up for many times to turn in on
This MUJI humidifier uses ultrasonic atomize technology that vaporizes the water molecules into producing the needed moisture.
Although its tank holds up to 500ml water only, it can last for about 10 hours so there's no problem to use it for whole night sleep.
There is an inbuilt aroma diffuser that allows you to use this with your preferred essential oil, creating a soothing and therapeutic atmosphere. There are no heating elements, making this safe to use.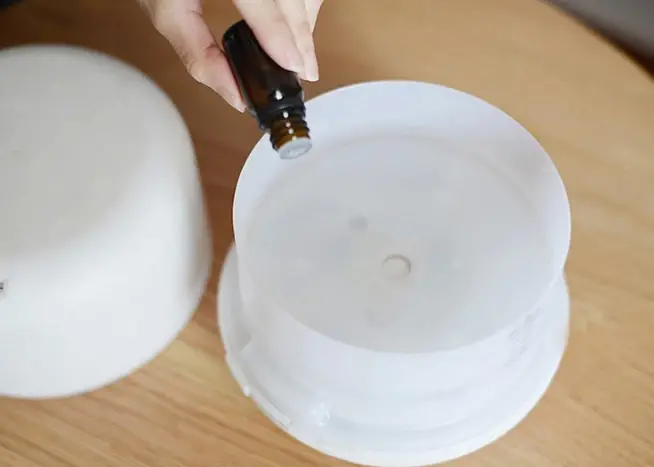 You can choose to set the timer for 60 mins, 180 mins or 360 mins. The Programmable on/off cycles help give you the flexibility you need.
It also comes with two adjustable mist settings, so you can control the amount of mist being sprayed. When there is no more water or the timer is up, this little device will automatically shut off.
There are 7 colours available in the LED lighting and its light intensity can be controlled via 3 levels. Unfortunately, it has no warranty.
Best deal on Lazada Best deal on Shopee
4. Deerma F600 (5L) Digital Shell Design Air Humidifier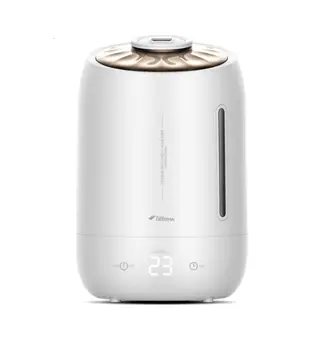 Equipped with a large capacity water tank at 5L, this Deerma F600 Air Humidifier (21.8 × 28.1 × 33.2cm) is the best big room air humidifier. It works great to add moisture to your surroundings for up to 15 hours.
Deerma F600 main features:
Large capacity water tank at 5L
Intelligent touch screen
Pre-programmed with 6 activity-based modes
12-hours timing control and also a night mode
Rotatable mist nozzle
Power will automatically turn off when the water level is low
Customer's positive review:
Receiving my items on next day. It works well. The 5 L water container can last for 12 hrs so u no need to replenish the water for every interval hr.

The mist dispersed is cold mist. It makes the air of my entire room fresh, cool and aromatic.

This supplier is attentive towards customer request with my wrong choosing of my essential oil of Zen and asked for exchange to Lavender after my immediate order. I received the right essential oil as per request.
It is highly recommended for this item.

Customer's negative review:
The buttons are not sensitive and difficult to operate.
It is an ultrasonic humidifier with an intelligent touch screen where you can easily control its functions. The mist blower can be rotated 360 degrees and is set at an angle of 60 degrees for better mist distribution.

It is pre-programmed with 6 activity-based modes which cover a range of different conditions, from a slow and stressless afternoon to long strenuous workout sessions.
Just choose the one that best suits you at that moment. You can opt to humidify an area the whole day or not. It is very flexible and easy to use.
Its humidification capacity is at 250-340ml/Hour. It comes with a 12-hours timing control and also a night mode so as not to disturb or interrupt your beauty sleep.
The purified water tank, made of ABS material that is anti-bacteria, thus claimed to be able to prevent bacteria growth. It is claimed to be anti-radiation too.
You can adjust the required mist volume as well. It can even monitor your indoor room temperature, real-time.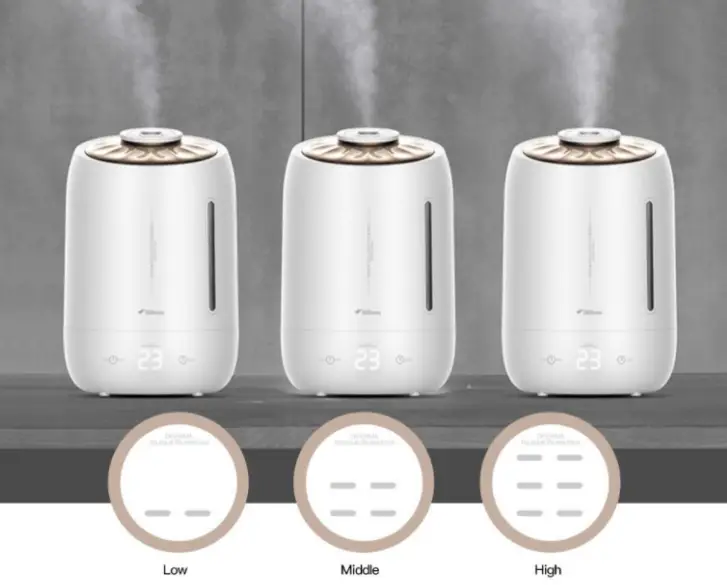 The hidden handle makes it easier to carry it around. For safety measures, the power will automatically turn off when the water level is low.
And you have a choice to put aroma oil into space specially designed for this.
It is advised not to use tap water as studies have shown that the toxic particles inside tap water may be bad for your health.
This product comes with 3 months Local Manufacturer Warranty.
Best deal on Lazada Best deal on Shopee
5. MBH Prism Japan Style Ultrasonic Humidifier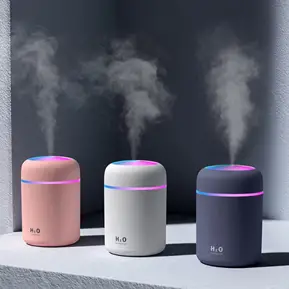 This MBH Prism Ultrasonic Humidifier is small and compact, suitable for cars usage. At 78 x 78 x 120mm, it has a capacity of 320ml. It is powered through a Micro USB port.
MBH Air Humidier main features:
Small and compact, can be placed in car
320 ml capacity
A cotton filter for scent purposes
Active carbon filter
Can get an Ag+ ionic Filter to purify the air.
Customer's positive review:
Goods received and tested already. Very satisfied with the quality. Tqsm seller!
Customer's critical review:
Work as described, but poor packaging causing the aroma oil leaking, only half bottle left when received.
This air humidifier is made of ABS material. Please note that this model cannot work with essential oil. It can only work with a water-based aroma solution.
Users can purchase an add-on Ag+ ionic Filter which is an anti-bacteria filter, suitable for those who prefer a "cleaner mist". This filter needs to be replaced within 8-12 months.
There is also a cotton filter for scent purposes which needs to be changed within 4 – 6 months.
This humidifier available in several versions, you can opt to buy the USB model with no battery which you'll need to plug in the cable to use or the rechargeable /wireless model where you can use with or without a cable as there is a built-in battery.
It comes with no warranty.
Best deal on Lazada Best deal on Shopee
6. Panasonic F-VXK70A Humidifying Nanoe Air Purifier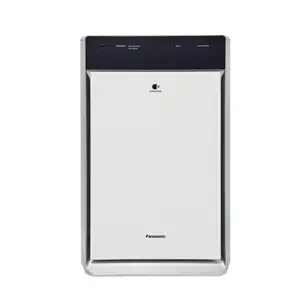 Panasonic F-VXK70A is an air purifier that doubles as a humidifier. It has a water tank capacity of 3.5L. It is the best humidifier for asthma because it has air purification and filtration functions.
It is also ideal for those who dislike too many electronics squeezed into one space.
Panasonic F-VXK70A Humidifying Nanoe Air Purifier features:
Double function: Air purifier plus humidifier
Capacity of 3.5L
Coverage area of 52m2
A pre-mesh filter, a HEPA composite filter and a deodorizing filter,
NanoeTM technology – deodorising filter
5 sensors
Econavi, an intelligent energy-saving technology – save up to 60% energy.
The built-in sensor automatically detects and adjusts the humidity levels
3D Circulation Airflow helps to rid of dust and smoke
To be honest, I dislike appliances that do multiple things (maybe I am a bit old school). I prefer home appliances that do one job fantastically.
And I do not have to worry about that one product spoil and end up losing multiple product features that I need. One obvious home appliance that I would avoid is the combination washer dryer.
Back to our Panasonic F-VXK70A Humidifying Nanoe Air Purifier, this product is mainly an air purifier with air humidifying as a complementing feature.
The core product strength is its air-purifying capabilities. This model has a coverage area of 52m2. Equipped with a pre-mesh filter, a HEPA composite filter and a deodorizing filter.
The good thing with it is that air purifier has a dedicated blower that able to distribute the mist to the whole room more evenly. The reach is also further. It can effectively keep your skin moisturised and hydrated.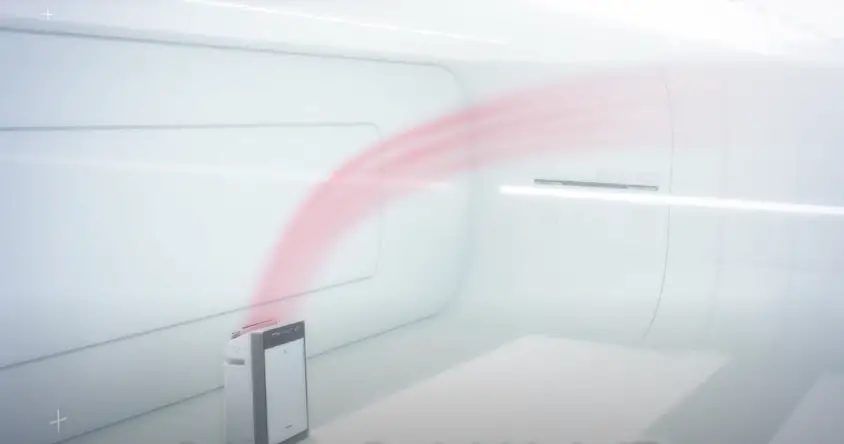 Coupled with the reduction of dust and bacteria in the air as well as improved humidity level, asthma users can expect to breath better and smoother.
This Panasonic air humidifer comes with a 1 year local manufacturer warranty.
Best deal on Lazada Best deal on Shopee
Competitions:
SHARP Japan Humidifying Air Purifier KCG40LH/KCG40LW – this air purifier functions just like the Panasonic model recommended above. We expect it to be pretty good given its track record with other air purifier range. But the lack of online reviews stops us from recommending it.
PerfectAire Humidifier -PerfectAire products are usually overpriced in my opinion. Deerma or Xiaomi air humidifier gives you better value for money.
---
Common Air Humidifier FAQ
Should I buy air humidifier or aroma diffuser?
Air humidifier adds moisture and hydrates the air. It is commonly used for combat symptoms of colds, flu and sinus.
Diffuser provides aromatherapy by diffusing essential oils. It is usually used for improving sleep and health.
Should I buy air humidifier or air purifier?
Air purifier purifies and cleans the air, some air purifier models do come with humidifying features, they are meant for people with allergies.
On the other hand, no air humidifier can do proper air purification or air filtration. A good indoor humidity level will help patients, with asthma, sinus, dry skin.
Do humidifiers clean the air?
No, humidifier don't clean air
Who should use humidifier?
– people who live in dry climate
– people who want to increase the indoor humidity level
– people who have frequent nosebleed or sinus conditions
What are the benefits of humidifier?
– prevent flur
– reduce dry cough
– reduce snoring
– keeping skin and hair moist
If you like this article, check out our other home cooling appliances articles:
Source:
Time.com – https://time.com/4685972/humidifier-disinfectants-bacteria-water/#:~:text=The%20water%20you%20use%20to,of%20Colorado%20suggests%20that's%20overkill
Consumerreport.com – https://www.consumerreports.org/cro/humidifiers/buying-guide/index.htm
Healthline.com – https://www.healthline.com/health/humidifiers-and-health#:~:text=Humidifier%20therapy%20adds%20moisture%20to,the%20flu%20or%20common%20cold.