*Update 5 Feb 2020- Some credit cards' cash back policy had changed. But the overall concept of how to earn cash back effectively remains. Will update this post very soon.
Searching for the best credit cards that give you maximum cash back with annual fee waived for life?
Different credit cards serve different purposes, some give you cash back, some give you airport lounge access, and some give you air miles and loyalty points.
With so many options available, it is hard to determine which card suits you best. According to bbazaar.my's report on local credit card consumer behaviour, cash back benefit is most sought after by fellow Malaysians.
I have done the comparison for all  Malaysia credit cards and shortlisted the top 5 best cash back credit cards. Most importantly, I am already using them to get cash back each month. Read further to learn how I earn RM3,036 cash back in the year 2018 (RM253 each month).
TechRakyat's best credit cards in Malaysia:
Foreword: 4 credit card rules you must know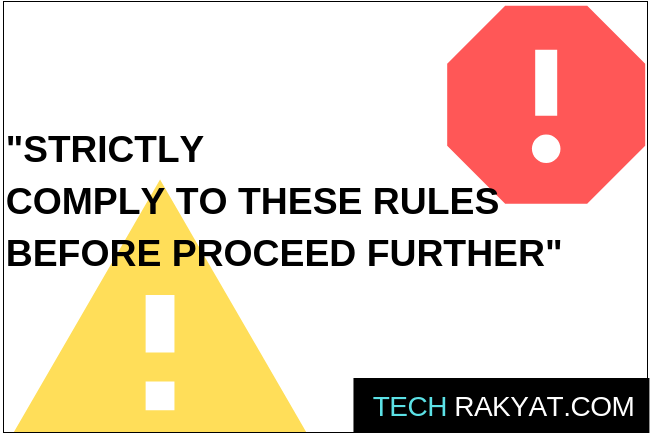 1. Never simply sign up for any other credit card.
Only apply cards that you need and truly benefits you. Don't apply for a credit card because the Leng Zai or Leng Lui in the shopping mall promoting to you that there are free gifts, free luggage bags, free coupons, free plush toys or free dash cam.
You should know these freebies are sub-par products. Especially if you need a dash cam, you should buy a decent one and learn more in my best dash cam guide for Malaysians.
2. Never withdraw cash from a credit card.
If you have come to a situation that you desperately need money. Still, don't withdraw cash using a credit card. Trust me, when you're in such condition, you're most likely incapable of paying back the full amount when the due date comes. Instead, you should swallow your pride and ask from your parents, siblings for their help, and commit to paying back them in a timely manner.
Credit card usage can be costly when you do not have the self-discipline and understanding of how credit cards work. You will get into a vicious cycle to pay back your credit card debt.
Most banks charge upwards of 5.00% cash advance fee or a minimum RM20 when you do credit card withdrawal. There is also an average of 18% per annual interest rate from the cash withdrawal date until full settlement.
Taking an example of RM1,000 credit card cash advance and settle within a month (30days):
Cash advance fee, 5% x RM1,000 = RM50

Interest, 18% per annum x (30 days/ 365 days) x RM1000 = RM15

Total true cost = RM65
With only RM1000 withdrawal, you pay extra RM65 equivalent to 6.5% interest in a month time while banks only pay your fixed deposit at roughly 4% interest per year.
Compare 6.5% per month vs 4% per year,  you should realize credit card cash withdrawal is convenient yet deadly at the same time.
3. Never spend beyond your means.
Again, credit cards can be deadly when not being utilized wisely. Always track your credit card expenses and never make impulse purchase because you "feel" you can afford. It is a false impression because credit card spending does not reflect immediately in your actual bank account balance.
Self-discipline is the key.
4. Never ever miss a payment deadline.
Many people don't understand the importance of paying statement balance before payment due date. Credit card companies will impose late payment fees and also may increase the interest rate. The extra money you need to fork out will be tremendous. Worse, it affects your CCRIS score.
Usually, you can find your payment due date on the credit card statement.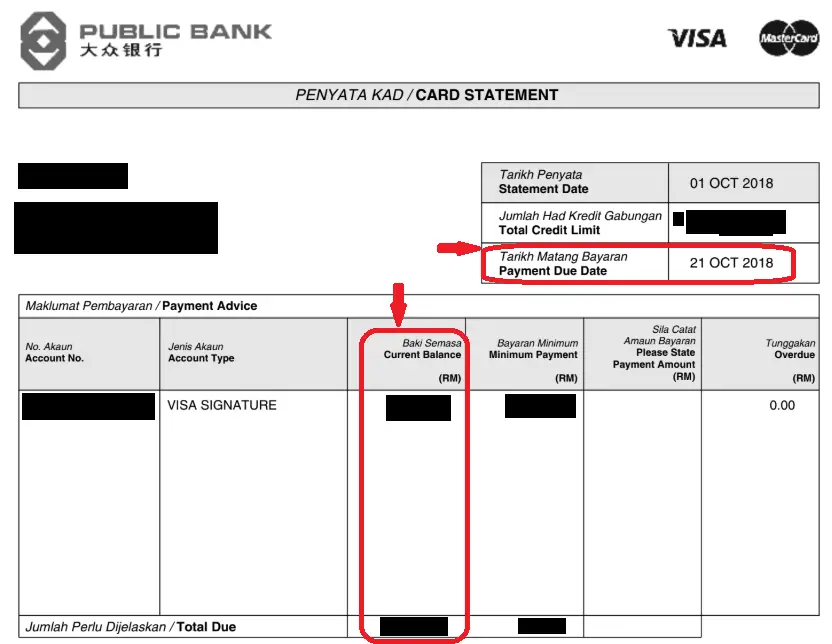 If you are not sure where to check the payment due date, always feel free to call the banks' customer service for assistance. The contact number usually is available at the back of your credit card.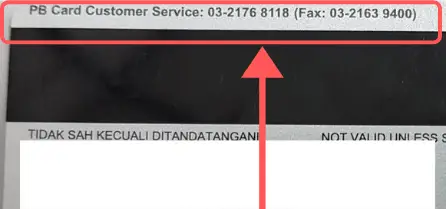 Then, you can set a reminder on your phone's calendar or Google calendar so that you will never miss a credit card payment anymore.
How I pick
Annual fee – Credit card should be free of annual fee or reasonably charged where the cash back can easily cover its cost.
Minimum income criteria for credit card application – Some cards are great, packing tons of benefits and cash back but only available to the rich and privilege. In this post, I will only cover those with low or average minimum income criteria.
Cashback categories – Must cover Malaysian top 5 spending categories including groceries, petrol, online transaction, utilities, and mobile. Dining and departmental store cash are not important and they left me puzzle all the times. I can't imagine one who casually eating out bother to save the 5% cash back.
Achievable minimum spending/swipe – No minimum spending or swipe for credit card cash back is great but most of the banks/cards require users to reach minimum spending or swipe. It must be relatively easy to achieve. One bad example is Hong Leong's Wise card which requires minimum spending of RM2,000 on selected categories per month. It is insane given that Malaysians median monthly salaries are only RM 2160. (According to Salaries & Wages survey conducted by Department of Statistics, Malaysia)
No. 1 Maybank 2 Gold/Platinum Cards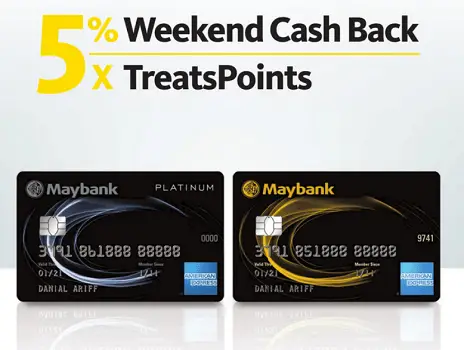 Maybank 2 Gold/Platinum is no doubt the best credit card for cash back in Malaysia.
-Free for life, $0 annual fee
-Cash back 5% on weekends
-Maybank TreatPoints
If you can only apply for one credit card. This one should be on the top priority.
Maybank 2 cards gold/platinum are lifetime free annual free without any condition. As the name suggests, it comes with 2 cards which are Maybank 2 Visa/Master Card and Maybank 2 American Express (AMEX) Card.
All the cashback and TreatPoints can only earn through Maybank 2 AMEX  transaction. So, you can keep aside the Visa/Master card.
Maybank AMEX Card gives 5% cash back for all types of expenses on weekends and 5X Maybank TreatsPoints.
Annual fee: RM0, free for life
Minimum monthly income: RM2,500
Cashback limit: RM50
Cashback categories: 5% for all transaction on Saturday and Sunday (
Bonus feature: Maybank TreatPoints
Maybank 2 Card Cashback strategy:
Personally, I only fill up petrol by using Maybank 2 Amex card on the weekends and it has become a habit for myself. Thus, I always get 5% cashback and 5x TreatPoints. However, any spending over RM500 on petrol only rewards with 1x TreatPoints.
I would also do my fresh grocery shopping at Tesco on the weekend to get one week load of groceries for my family. Doing so for 4 weeks a month, I easily hit my cash back limit.
In case you still not able to fulfil the RM50 cashback, throw in your Unifi, TNB, Astro or even Maxis, Digi, Celcom postpaid bill, it can easily boost your cash back earning.
A brief guide is shown as below to pay bills online and still eligible for cash back:
Log in to your maybank2u account > select pay &transfer > select pay from Maybank 2 Amex Card > select from the list of payees.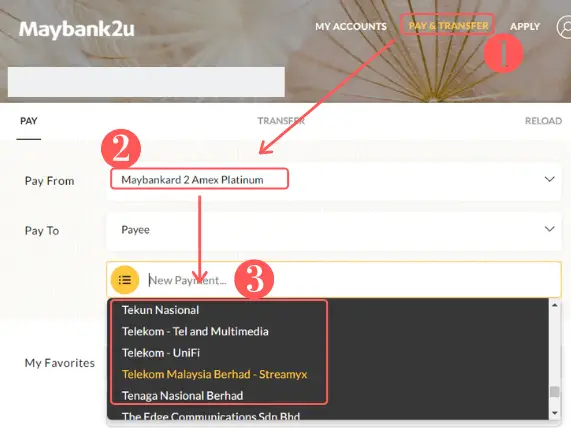 If you follow all the steps above, I am confident that your  Maybank Amex Card cashback will be maxed out at no time.
No. 2 Public Bank Quantum Card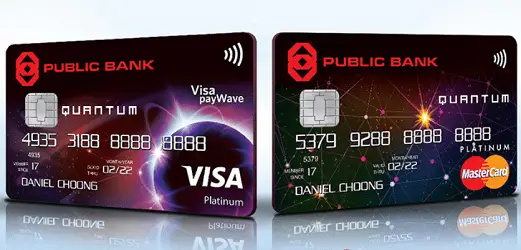 Public Bank Quantum Card
-Free for life, $0 annual fee
-5% cash back online transactions and dining
-FlexiPay for easy installment scheme with no charges
This is a combo credit card where you get both Public Bank (PB) Quantum Visa and Mastercard. It is the second best credit card you should apply right away.
Personally, I find myself use PB Quantum Master Card more often for its 5% cash back on online transactions and dining. Online transactions are easier to achieve as there are so many different spending channels, eg: online shopping, online bill payment etc.
On the other hand, I would not recommend spending on PB Quantum Visa Card which gives cash back on entertainment & departmental store transactions. Good news if you're a moviegoer because GSC, TGV and MBO app payments are under the entertainment category.
Departmental store transaction can be confusing because not all departmental store spending grant you cash back. I really don't recommend you to use it if you're uncertain which store gives cash back.
Annual fee: RM0, free for life
Minimum monthly income: RM3,000
Cashback limit: RM30 per card (RM60 if you can fully utilize the PB Quantum Visa Card)
Cashback categories: 5% for Online and Dining
Bonus feature: PB Flexi Pay – An exclusive scheme for any Public Bank credit card users to convert a single transaction to monthly installment. Any spending over RM1,500 can be converted to 6 months easy payment plan (EPP) with 0% upfront interest or management fee.
PB Quantum Mastercard Cashback strategy:
For this credit card, I will focus on using it to pay off various utility bill, like Unifi broadband, mobile phone postpaid, TNB bill and so on. If you have not realized, nowadays most of the utility bills can be paid online.
Public Bank is different from Maybank where the online payment made through pbebank.com is not eligible for cashback. In order to get cash back, you have to make payment through channels below:
TM Online
UniFi App
UOB PayOnline (TNB, TM, DBKL, MBPP, MPSP, MBSA, Celcom)
I easily hit the RM30 cash back limit with a few outside dining in a month.
No. 3 Maybank FC Barcelona Visa Signature Card (update 10/3/2020- not valid anymore)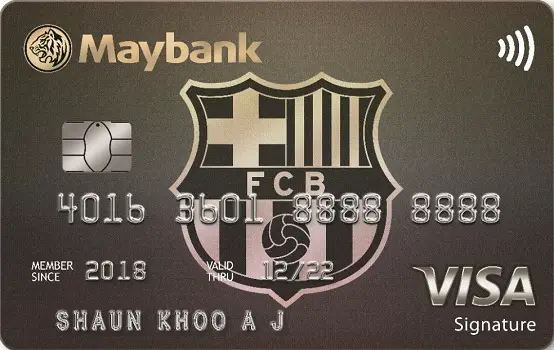 Maybank FC Barcelona Visa Signature
-Free for life, $0 annual fee
-2% cash back for all transaction
-10% cash back in May and August
Maybank FC Barcelona Visa Signature is one of the rare cards which give cashback for all transaction. There are only a handful of Malaysia credit cards give cash back on all expenses, even if they do, usually it is only 1% or less than 1%.
Annual fee: RM0, free for life
Minimum monthly income: RM4,000
Cashback limit: RM50 per month ( RM100 in May and August)
Cashback categories: 2% for all transaction and 10% in May and August (football season)
Maybank FC Barcelona Visa Signature Cashback strategy:
This card complements Maybank AMEX card well because not all merchants accept AMEX card. Some only accept Visa and Master Cards. You can use it whenever the merchant doesn't accept AMEX card.
This card is also great for paying "cukai pintu" and IWL fees.
If you have no dedicated credit card for insurance payment, this card can net you another 2% saving for your insurance fee. Personally, I use OCBC Great Eastern Mastercard to pay my Great Eastern insurance fee.
This card true value is the 10% cash back for up to RM100 in May and August. If you can fully utilize the cards within these 2 months, it already saves you RM200, roughly equivalent to 7 months of  PB quantum card's cash back amount.
No. 4 Public Bank Visa Signature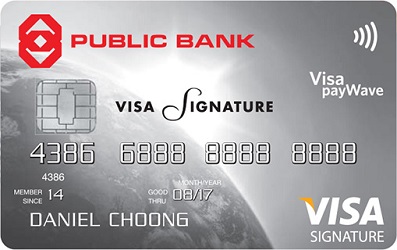 Public Bank Visa Signature
-Free for 1st year
-6% cash back for groceries, dining and online transaction
-PB Flexi Pay
Public Bank Visa Signature used to be a great card with RM50 cash back each month before they reduced the cashback cap.
I ranked it at no.4 because of its high minimum income requirement and low cash back limit. Regardless, this card is still worth to be kept under your credit card arsenal if you qualify for the application.
Annual fee: Free for the first year and waived when you swipe 12 times each year. (1 month 1 time, not so bad, right?)
Minimum annual income: RM80,000 (RM6,700 monthly income)
Cashback limit: RM38 per month
Cashback categories: 6% for groceries, dining and online purchases
Bonus feature: PB Flexi Pay, 2x complimentary Plaza Premium Lounge access in Malaysia per year
PB Visa Signature Cashback Strategy
I would shop online for my daily necessities with PB Visa Signature Card. One of my main monthly expenses is my 1-year-old baby formula and diaper, I will purchase them through Lazada or Shopee to take advantage of the 6% online cash back.
Similarly, you can plan and purchase all your daily necessities or dry goods through all these online marketplaces. It is often that online purchase is a better bargain compared to buy at retail stores.
No.5 Standard Chartered JustOne Platinum Mastercard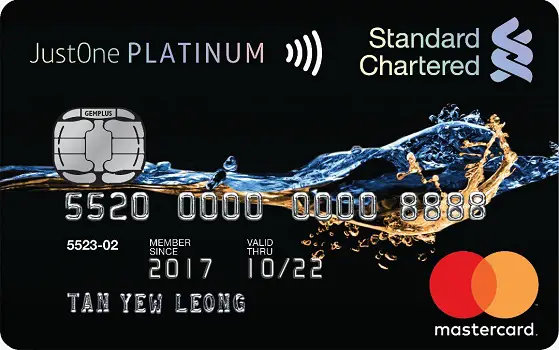 Standard Chartered JOP Mastercard
-Free for 1st year
-RM85 max cash back for online purchases
Last on my best credit cards list is Standard Chartered JustOne Platinum(JOP) Cards. You should only get this card if you already maxed out the cash back for above 4 cards.
There are 2 cashback credit cards available at Standard Chartered Bank namely JOP Master Card and Liverpool FC Cashback Credit Card. Unfortunately, both of them come with a steep annual fee.
Liverpool FC card only gives RM50 monthly cashback with non-waivable principal card fee RM175 per year. Thus, the actual cashback earned after deducting the annual fee is only RM35.50 each month.
I pick JOP Mastercard over Liverpool FC card because the cash back cap is higher and the annual fee can be waived with conditions.
Check out JOP Mastercard features as below:
Annual fee: Free for the first year, subsequently RM250 per year (waived with minimum RM20,000 spending per year)
Minimum monthly income: RM2,000
Cashback limit: RM85 per month (depends on spending tier)
Cashback categories: Tier basis as below, 0.2% – 15% online purchases and petrol
Bonus feature: Nil
| RETAIL SPEND PER MONTH (RM) | AUTO BILL PAYMENTS, ONLINE PURCHASES AND PETROL | OTHER CATEGORIES | CASHBACK CAP (RM) |
| --- | --- | --- | --- |
| Below 1,000 | 0.2% | 0.2% | 12 |
| 1,000 – 1,499.99 | 5% | 0.2% | 12 |
| 1,500 – 2,499.99 | 10% | 0.2% | 28 |
| 2,500 and above | 15% | 0.2% | 85 |
SC JustOne Platinum Cashback Strategy:
Being quite a heavy online spender myself, this card used to be my backup card in case there is a spike of spending in certain months. Today I constantly get RM85 cash back each and every month with only one simple strategy.
Let's find out the details below.
The secret sauce: BigPay Mastercard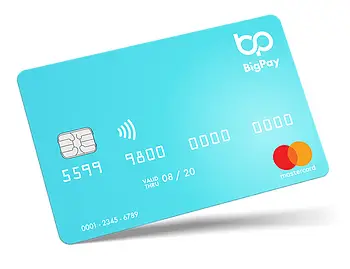 BigPay Mastercard
-Free until further notice
-Free BigPoint when spending and reload
-Good for credit card consolidation
-Use referral code 9IS7YVOE6J for free RM10
BigPay Mastercard is practically a prepaid card which comes with e-wallet feature. You have to reload the card before you can start using it.
Annual fee: Free until further notice and no SST RM25 as it is a prepaid card
Key benefits:
can be reloaded up to RM10,000 per month using a credit card, debit card, or direct bank transfer.
link to BigPoints account and earn BigPoints with your spending and reload.
AirAsia flight credit card processing fees (RM8-RM12) waived if using BigPay to check out.
If you ever wonder how all these people achieve their maximum credit card cash back every month? Are they some kind of big spenders or small business owners who simply use credit cards to pay for everything?
Today I will show you the easiest way for an average consumer to get full monthly cash back with BigPay Mastercard as depicted below.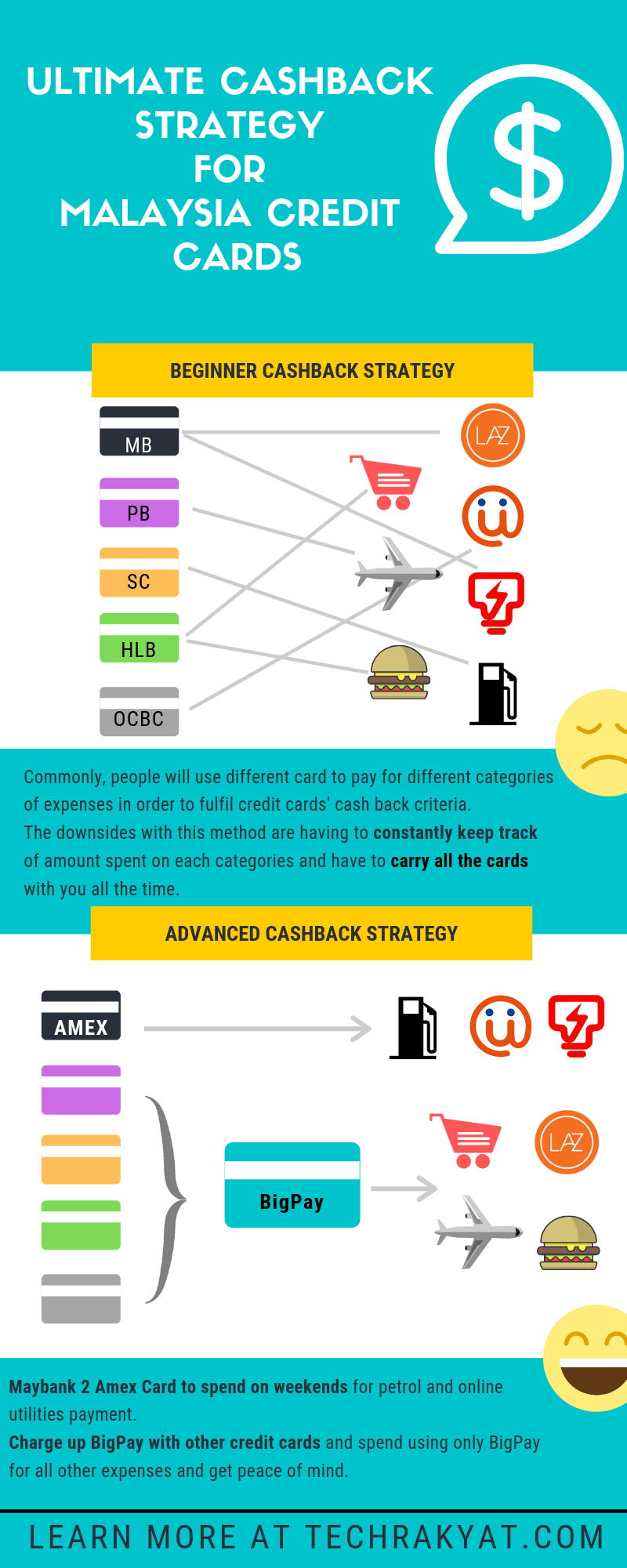 How to apply for BigPay Mastercard:
Download the BigPay ios app or BigPay Android app
Open the app and proceed for sign up
Key in my referral code 9IS7YVOE6J  (so both of us get additional free RM10 credit)
Key in a valid mobile number and real personal details
Snapshot of your I/C for identity verification
Top up RM20 to get your card.
My real life scenario on monthly compulsory expenses:
| | | |
| --- | --- | --- |
| No | Expenses | Amount (RM) |
| 1 | Petrol for 2 cars (mine & my wife's) | $600.00 |
| 2 | Groceries | $320.00 |
| 3 | Unifi bill | $147.34 |
| 4 | Unifi bill (parents') | $147.34 |
| 5 | TNB bill | $150.00 |
| 6 | TNB bill (parents') | $130.00 |
| 8 | Baby diaper and baby formula | $600.00 |
| | Total | $2,094.68 |
As a typical Asian, it is common that we give our parents a monthly allowance. On top of that, you can see I help to pay for my parents' house Unifi and TNB bill to maximize the credit cards cashback benefit. My parents also appreciate it that I take over one big troublesome monthly chore from them. They no longer need to waste time to queue for paying bills at Pos, TNB or TM Branches.
Combining my monthly compulsory expenses with some dining in restaurants and departmental store purchase like clothes, I would reach somewhere between RM2,500-RM3,000 each month. However, it is still far to get full cashback from all 5 cards.
Let's dive deeper and check out a projected monthly expenses graph:
Normally we tend to spend more during the festive seasons to purchase new clothes, gifts, house decoratives and so on. It resulted in a few spending spikes throughout the year. In such cases, BigPay Mastercard comes into our cashback strategy during low seasons.
Example:
It is predicted that there will be a lot of purchases made in November Black Friday and Cyber Monday Sales.
In October, we can charge a portion of the unused credit from the other credit cards into BigPay so that we can earn cash back in October. Yes, transactions to BigPay are eligible for cash back.
In November, we can use BigPay to make payment for all the new purchases whether online or offline.
What to do if you charge too much into BigPay and can't finish the credit in BigPay? There is a safe exit mechanism!
Unlike expensive cash advance with a normal credit card, you can do cash withdrawal with BigPay Mastercard at any local bank ATM with only RM6 charges per withdrawal. If you withdraw RM1500 each time, RM6 is only 0.4% of RM1500 which is a lower rate compared to the cash back you earn.
Now you can use the cash on hand to pay for the credit card bills.
With this concept in mind, you can use all the above credit cards except Maybank 2 Amex Card (BigPay does not accept reload using Amex card at the moment) to reload into BigPay to obtain maximum cash back for all the cards.
Then, you can do cash withdrawal at any bank ATM and retrieve all the money back to your saving account.
Make sure to clear all credit card statement balance before payment due date and never spend beyond your means.
That's my one simple trick to get maximum credit card rebates up to RM3,036 (RM253 per month) in 2018 and tons of loyalty/reward points.
| | |
| --- | --- |
| Credit Card | Cashback/Month (RM) |
| MBB 2 Gold/Platinum | $50.00 |
| PB Quantum | $30.00 |
| MBB FC Barcelona Visa Signature | $50.00 |
| PB Visa Signature | $38.00 |
| SC JOP Platinum Mastercard | $85.00 |
| Total credit card cash back | $253.00 |
p/s: I also won a lot of extra cash back from occasional special cash back campaign from my top 5 best credit cards as recommended.
*** One more extra tip if you are interested in using e-wallet, you can actually charge to Boost e-wallet by using BigPay. Click here to learn more about e-wallet.
Last words:
Use credit cards responsibly and wisely to save money, not to bring more debt to yourselves. If you're interested in saving money, may be is is time to review your mobile prepaid plan and broadband plan. These two utilities bill do add up quickly.
Comments below if you have better cash back tips and share this post if you think it helps you.